May 01 2020, 9:00 AM
How COVID-19 is Changing the Fitness Industry Forever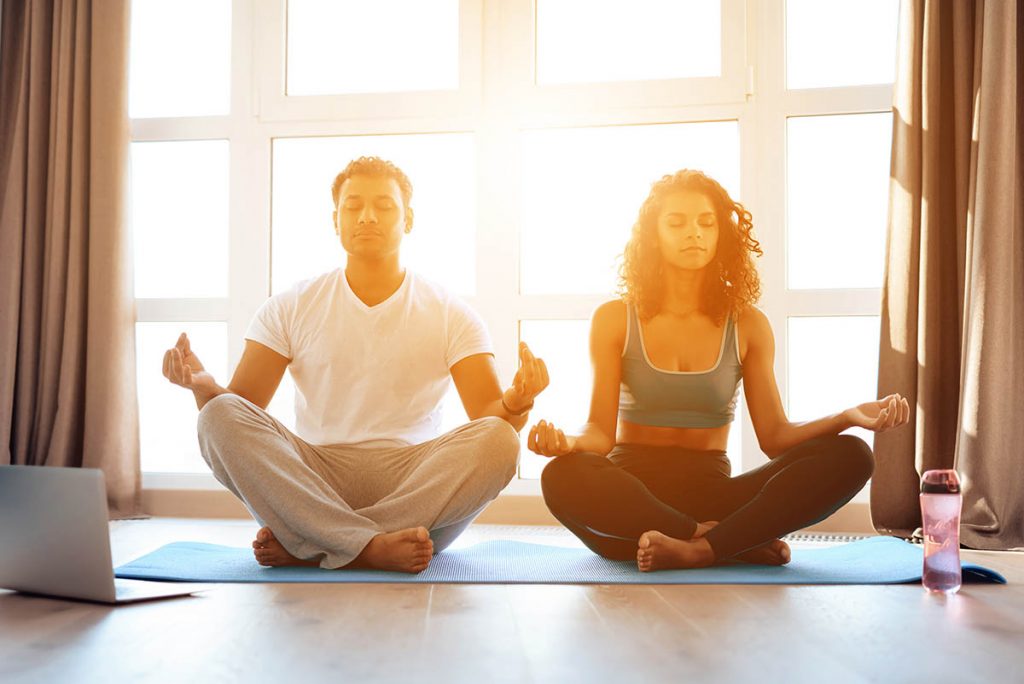 In recent weeks, the fitness industry has gotten a surprise makeover! With COVID-19 dictating so many of our business practices, fitness companies have snapped to attention in adjusting to a new normal, embracing technology and doing everything they can to stay relevant.
Does it feel like you don't even recognize the fitness industry anymore? You're not alone, but you're fooling yourself if you think these changes won't last. The truth is that the pandemic has changed the fitness industry for good. You'll have to adapt your business to carry on with this permanent shift.
Here's how the fitness industry has been forever altered by the pandemic and what you need to know to plan for the future of fitness as we now know it:
People are cautious to return to businesses
The isolation will eventually pass and when it does, you'll be looking forward to seeing your clients and your team again. But just because the order gets lifted, it doesn't mean people will come stampeding through your doors and into your fitness club, yoga studio, or gym.
Normal has changed! We're more cautious about germs, about exposing ourselves and we're adopting new habits as a result. Getting the classes sizes and attendance numbers at your gym or studio back to what you once had is now going to take some time.
However, if you've gone online and offer live and on-demand services, that transition back to your physical location will be more seamless. You will then have a mix between online options and in-house services that your clientele can enjoy.
Reluctance to commit to long-term contracts and memberships
This pandemic will almost certainly make people gun-shy about committing long-term! The change in buying patterns, extra caution and shift in priorities are factors the fitness industry is going to need to learn to address. Think about it: why sign up for a lengthy membership and risk wasting your money if this might happen again? Before, this scenario was unthinkable, but our mentality has changed and so has the way we'll be managing our finances going forward. Fewer risks and greater financial flexibility matter more than ever before.
If your memberships are your money-makers, you'll need to find a way to provide security, while holding onto your members. Get creative with your memberships!
If you're currently offering virtual memberships, great! Continue to do so once your doors reopen.
Rather than one-year pacts, keep memberships to six months with extra incentives and perks to sign-up for one year instead. You could offer 20% to 30% off your in-house memberships or give free access to on-demand classes with the purchase of a year-long membership.
Reward clients with free merchandise when they purchase memberships like gift cards, workout gear, and even exercise equipment (yoga mats, BOSU balls, blocks, etc.) for live classes.
People increase their hygiene practices at fitness studios
If your business was diligent about hygiene before, the future looks militant. People will be hyper-sensitive about clean equipment, spotless change rooms and proper towel discarding stations. What this pandemic has taught us is that we need to insist on the highest level of cleanliness. This is not a bad thing, of course, but embracing a higher standard of hygiene is one way that smart fitness businesses will make their mark.
Include sanitization stations around your gym, studio, or business.
Post posters around your business listing sanitation requirements that your staff and clients must follow with handwashing guidelines and equipment disinfecting instructions.
If possible, make extra weights or equipment available, so fewer students or clients are handling them.
Provide extra training to your cleaning staff as an added precaution.
More people accept the convenience of digital fitness
The traditional model is a thing of the past and the new fitness scene includes remote access. Most of us have enjoyed the convenience of training from home during isolation and many of your clients will expect to be able to continue to enjoy that freedom, even when your business reopens. With live and on-demand classes becoming a regular part of our lives these days, fitness studios, gyms, yoga studios and everyone else in the fitness industry will need to continue catering to our new habits going forward.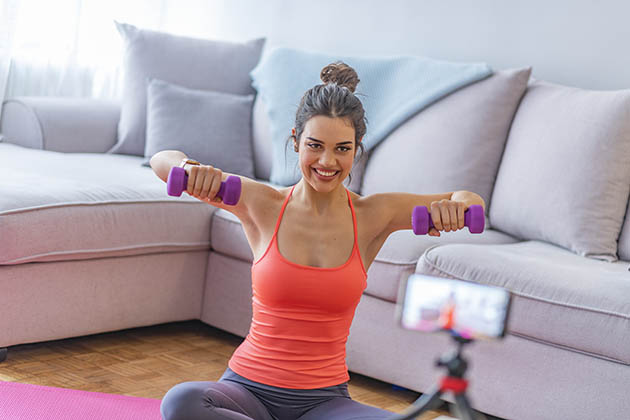 At WellnessLiving, we've helped our customers transition online. We are even integrating with Zoom and adding our FitVID on Demand feature to help you bring live and on-demand classes, workouts, appointments, and lessons to your clients and students from the comfort of their home!
Here are WellnessLiving blogs to help you go virtual:
Increased flexibility for your clients and staff
Some of the changes coming from the crisis will benefit your business and your team! Since people will now want to be able to experience your business remotely, it means you can offer your team the option of working from home. They can stream classes, record workouts or any number of things, without the commute. This also means that they can set their own schedules and better manage a work-life balance so productivity is at a premium.
Clients being able to train with their favorite teachers or instructors, just like they would in person, is a perk that the fitness industry can now provide. What's another added bonus of going online? Your clients aren't restricted to a local market! This sets up an increase in revenue with students from global markets now being able to join your amazing workouts, classes, or sessions!
You'll be able to give clients more options
Because the fitness industry has led the charge on offering digital service, it means that you'll be able to provide your clients with even more than they're expecting for their memberships! The bar is set higher for the fitness industry these days, but so are the possibilities!
Members can train from anywhere (at home, at the studio or gym, or even on a business trip).
Give clients membership options with a combination of in-house, live, and on-demand memberships at different price points, or create an all-in-one membership that shows your clients a lot of value
Continue to provide digital content to your community, including regular webinars, vlogs, and a solid social media presence.
Embrace the changes
Whether we like it or not, even after the pandemic passes, fitness will never look the same again. The fitness industry has stepped up in the crisis to address their clients' needs and people expect even more understanding and support as we get back to business. Embrace these changes as a health and wellness professional and watch your business thrive in the new fitness world.
From helping you set up your live services, bringing your clients on-demand video options, and marketing your business, WellnessLiving is there for you every step along the way! Book a no-commitment demo today to learn how we can help you grow your business!