Mar 12 2019, 2:08 PM
7 Dance Studio Marketing Ideas to Boost your Business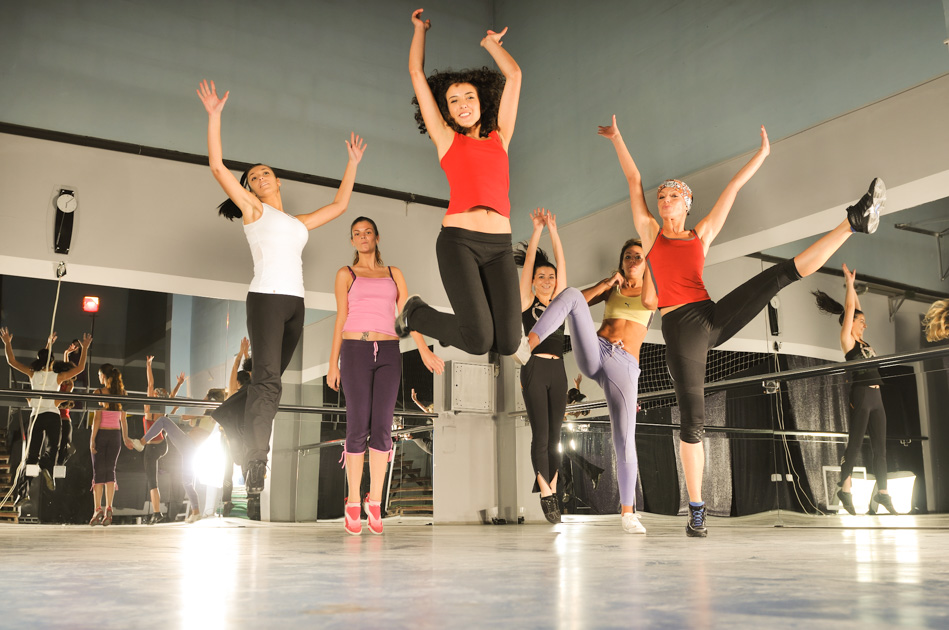 Getting your dance studio to stand out in today's heated market can feel like a challenge, but focusing on dance studio marketing ideas is the answer!
How do you get noticed, develop a reliable clientele and grow your business? You want to provide a unique service or value to the consumer – something only you offer. Once you've developed your brand, it's time to get your name out there. Building a consistent, recognizable brand is key for any business, and it's certainly no different when it comes to promoting dance studios.
So, how do you put your best foot forward? Here's a list of 7 dance studio marketing ideas to get you on the right track:
1. Start with Swag
Branded merchandise is a great way to get some free promotion, especially if the design is unique and aesthetically pleasing! Sell items at your studio or on your website or give them away to your students and their parents. You could even increase the price of registration a little and include some merchandise in a welcome package!
The more organic exposure your brand gets, the better.
Choose branded satchels, t-shirts, sweatshirts, car decals, coffee mugs and anything else you can think of that people might buy and wear or use in public. Make sure to include your logo, rather than just your studio's name on the merchandise; it's important that people start to recognize your brand, not just your name, for them to remember you.
Keep in mind while you may not make a ton of retail profit, the pay off will come in the form of brand recognition. And increasing your brand's presence in the world is one of the best dance studio marketing ideas that brings in a long-term profit.
2. Get out there!
Another way to get noticed is to organize a dance troop and perform in public. Choose from local festivals, schools or anywhere else there's a captive audience. Get the crowd excited and show them what you can do! This is a great way for the public to see your value first-hand, as well demonstrate what students might learn if they sign up for your dance studio. It's also a fun idea to call a local paper and see to get some local media coverage – that way you might reach an even broader audience.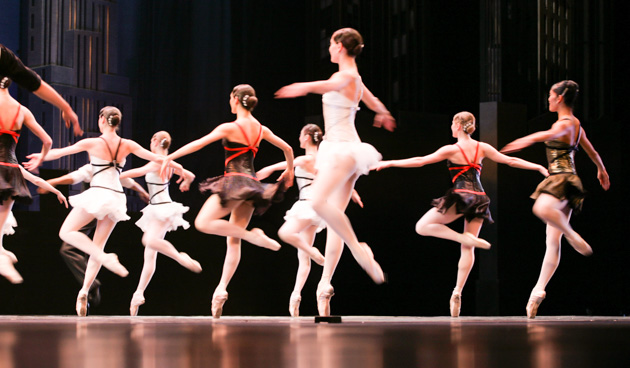 Post the event on social media, make posters, and announce the performance at local schools to promote your event – you might be surprised at how many people turn up.
Use this as an opportunity to interact with the crowd too. Have a manned booth where someone from your team can answer questions. Be sure to have all your info handy, including business cards, so people can easily contact you to follow up.
3. Make life easy
The easier you make it for your students to access all the info they need (think class sign-up, schedules and more) the more engaged and loyal your clientele will be.
How do you achieve this?
By setting up a customized branded client app like WellnessLiving's Achieve Client App. With Achieve, your clients can easily book and pay for your services, as well as track their rewards points with ease.
4. Offer a reward… or two!
Setting up a rewards program to offer points and discounts is a great way to incentivize your clients to keep coming back to your classes – think of it as rewarding loyalty.
How can this help as part of your dance studio marketing strategy? It could significantly grow your business and encourage customer loyalty by increasing the perceived value of your offering. People like to get more than what they pay for. By offering something more than just the classes already covered in their fees, a rewards program could be just what you need to set you apart from your competition.
As another added-value approach, consider hosting a Bring-a-Friend-Night for your beginner classes. Encourage your students to bring a buddy to class so they can try it out for free. Be sure to have any new faces fill in a sign-up sheet – this will get you started with a great list of leads to follow up with!
5. Get Social
Looking for more dance studio marketing ideas to engage and inform your clientele? Think social media!
Social media is such an amazing tool for getting your name out there, especially in today's technology-filled market.
Does your studio's Facebook page include all your info and a link to your website? Are you posting regularly? Use your Facebook page to post pictures from performances, share dance-related articles, and encourage conversation with prospective and existing dancers.
Twitter and Instagram are also great platforms: use these to take advantage of hashtags. Create a few hashtags (including a hashtag with your company name) that will get people talking and include them in each of your posts. Encourage students and parents to post their own images and video too (using the hashtag). This will increase your exposure and boost your social media presence, along with acting as a sort of third-party endorsement.
Another way you can increase awareness is to start your own YouTube channel. This can be used to share videos from competitions, performances or events, or even to share tips and tricks for dancers looking to improve. Providing valuable advice, information or entertainment is the name of the game here, so get creative. One advantage of this approach is that you can share your YouTube videos through links on your other social media accounts, tying all your channels together.
On the whole, cultivating a strong social media presence will help bolster your brand image and spread the word about your dance studio.
6. Support a good cause!
To add to the list of dance studio marketing ideas, supporting a good cause is an excellent way to grow your business and your reputation while getting your name out there.
Some other benefits you might see? It sets an example for other businesses to follow, it will support your community and it will bring your team even closer together. Plus, when you do good, you feel good. Others will see it and love you for it!
Our tips? Choose a local charity so everyone can see that while you are invested in your business, you're also invested in the success of your community.
Get involved in a cause (by donating) or host your own (such as a dance performance or free classes!) but don't forget to encourage outside participation! This will get you interacting with prospective students. Enlist other businesses to help as well. Upping the community involvement means you will be able to do more for your chosen charity and increase awareness of the event as a whole.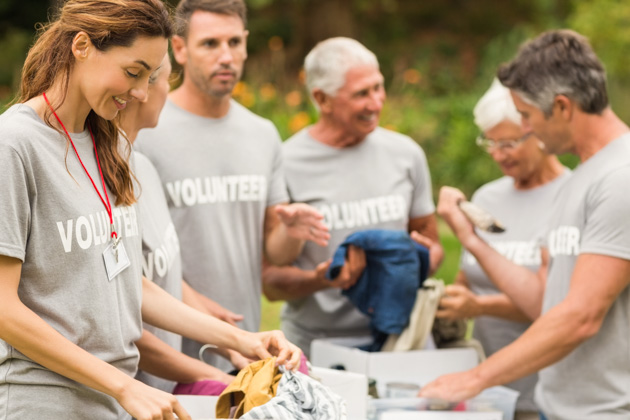 Be sure to choose a cause that means something to you, especially if it's something you think might become an annual tradition. For dance studio marketing ideas like this one to work, it needs to be something you are passionate about and that aligns with your brand. Taking on a genuine charitable endeavor will absolutely help your studio stand out.
Help increase awareness for the charity and all those involved by getting media attention. Call the local paper, radio station or even TV station and get them on board! Send the details to newspaper and magazine event calendars (print or virtual) to increase interest. And don't forget to tell everyone you know.
7. Use software for help
How are you reaching your students? Are you using the tools that are available to you to grow your brand and your business?
WellnessLiving's all-in-one business management software can help! Our automated marketing system sends an email out to every student after they attend a class to prompt them to write a review. WellnessLiving will then take those positive reviews and post them directly in your Google listing.
Speaking of Google, WellnessLiving has partnered with this tech giant to create Reserve with Google, a state-of-the-art scheduling system where users can book classes with you directly on Google search and Google Maps.
Partnering with a reliable software company can go a long way when growing your dance studio. Let us take care of the technology and admin-management while you brainstorm new ideas for events, support good causes, create exciting lesson plans, and run your business!
At the end of the day
Standing out is the name of the game. To make your dance studio known in today's over-saturated market, you've got to balance building a recognizable brand, offering excellent client experiences, and increasing the overall the value of your business, all at the same time!
We hope this list of dance studio marketing ideas will help get your studio well on its way.
But why do it all on your own? Let us help you! We here at WellnessLiving have made it our mission to help your business soar! Book a free, no-commitment demo with WellnessLiving today to take your dance studio to the next level.