Oct 16 2019, 10:07 AM
How to Deal With Negative Reviews About Your Pilates Studio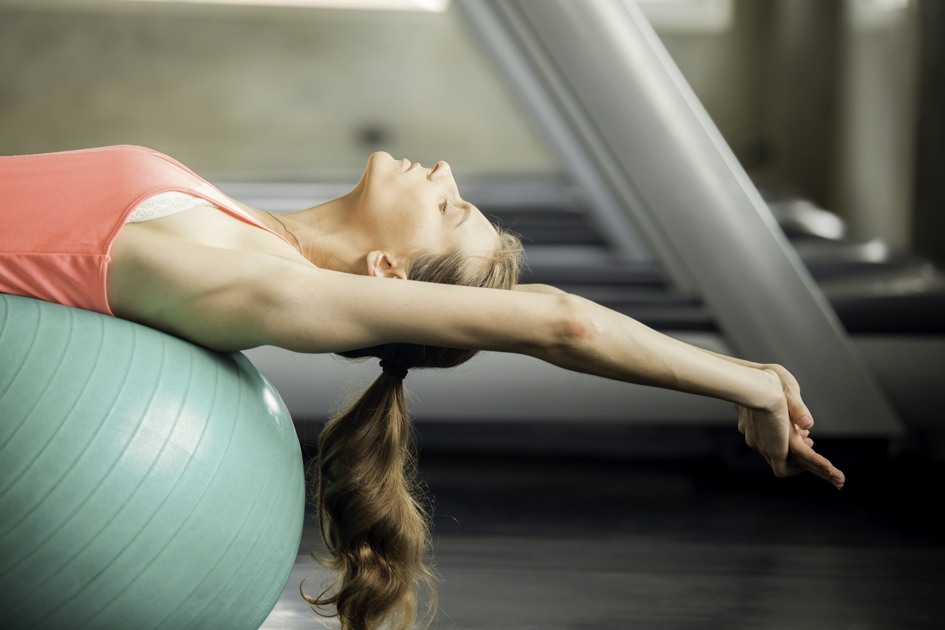 Not sure how to deal with negative reviews about your Pilates studio? We can help! Nobody likes negative feedback but every business has to face criticism on occasion.
Sometimes it's warranted, sometimes not so much, but you need to know the best way to handle negative reviews to keep clients coming back after they've had a off-putting experience in your studio.
As a business owner, it's easy to turn a negative review into something personal. But remember to keep your eye on the big picture! We know that your business is your baby, but a negative review is not a personal attack, in fact it's often not even an attack on your business.
Though this may seem like a challenge, the most important thing to remember here is that a negative review is an opportunity to make your Pilates studio even better than it's ever been.
More often than not, clients who are unhappy with a business will never even relay their disappointment, they simply won't ever visit again – and you may never know why.
Studies show that only 1 in 26 customers will tell a business about their negative experience, but they will tell an average of 15 people. These scary stats mean that in most cases, your Pilates studio won't even get the opportunity to make it right and win a disgruntled client back. It also means that an average of 15 potential won't even give your studio a try because of their friend's feedback. The business lost from one negative experience could be huge!
It won't be easy, but shifting your perspective by turning a negative review into the opportunity to get better could prove to be one of the most productive approaches your Pilates studio can take.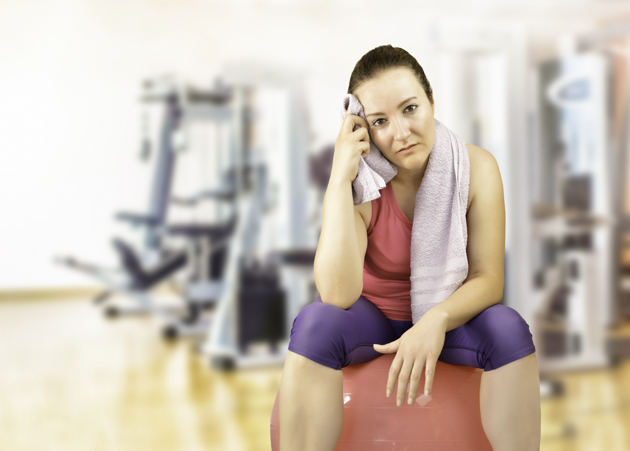 A tip from the pros? Once you've rectified the situation to the client's satisfaction, consider asking the client to amend their original negative review. It's great for people reading the review to see that customer service is a priority and that you went out of your way to ensure the customer experience ended on a high note.
In today's world of online reviews and social media, a bad review can spread easily. You need the tools to be able to minimize any damage done to your studio's reputation quickly and efficiently. Here's our list of the most common negative reviews received by Pilates studios and how to handle those complaints like a pro:
1. Dissatisfied With a Class
You can't please everyone, and 'the customer is always right' can be a tough mantra to adopt. However, this negative review could be a simple one to turn around. Here are a few of the most common reasons clients are dissatisfied with a class and some thoughts on how to address these issues:
Unhappy with the class itself
Did the client simply not enjoy a class? Are they questioning your instructors' qualifications? Were they unhappy with an instructor's style of teaching? Likely a negative review covering one of these issues can be fixed by simply directing the client to try out another class or instructor.
Start with a sincere apology for their less-than-stellar experience and determine what they are looking for in a class and an instructor. Once you've identified their requirements, offer them a free class that would better suit their needs or learning style.
This type of negative review can often be addressed effectively by showing the client that you care. Sincerity and effort are the way to go here!
Disappointed with class content
Was the client expecting something other than what the class delivered? Again, a sincere apology and proof of your desire to make it up to the client will go a long way here.
Remember how we said that a negative review is an opportunity? Here's a chance to take a look at your course descriptions and gauge whether they accurately reflect the course content. Is there any ambiguity that could be made clearer? Are the descriptions easy to understand? Could you improve them to avoid any confusion in the future?
Here's your chance to keep a client for life! Ask them to try out your Pilates studio again – at no cost. Also, be sure to let them know that you have taken their feedback seriously and have assessed the course descriptions to keep from disappointing any other clients. This effort will be appreciated and will likely win you a loyal client (who may bring referrals)!
2. A Complaint About Disorganization
Have you received a negative review about how your Pilates studio is organized? Running a business is hard, and sometimes things get away from us! Rather than taking this one personally, respond to the client courteously as soon as you can. The faster you respond, the more the client will feel like you're taking their concerns seriously.
If you're guilty of a lack of organization, own this and make an effort to improve. Recognize that a client's experience is top priority, so take the steps necessary to get organized to better run your business.
Are you lacking the tools you need to run your Pilates studio more efficiently?
Consult the experts! Could your business use an online booking system, automated scheduling, client apps, and automatic follow up emails after? Try out a Pilates studio management software like WellnessLiving to take care of all of that for you.
Get organized, provide a better experience and share some of the workload with tools designed to help your Pilates studio get to the next level!
3. Inconvenient Classes Schedule or Hours
If you've received a negative review about your class schedule or Pilates studio hours, it's time to take a look at what your clients are looking for. Consider conducting a survey with your current clients to pin down where you could improve your hours to serve them better.
Do you offer classes around common work shifts? Are your classes available on weekends? Do you limit the hours your studio is open during the week? Now, these issues may not be something you can fix at the moment due to staffing, budget or conflicting demands on your time. We understand that, and we think clients do to!
You can't always address a complaint in the manner the client would like you to! It may not be feasible for you to extend your hours or offer additional classes, and you have to do what's right for your business. In this case, an apology and a promise to take feedback to heart might be enough to appease the client. You may not be able to address their needs today, but that doesn't mean you didn't hear their complaint.
Consider adding this client to your contact list and when you're ready to expand or adjust your scheduling, contact them to let you know it's time to give your Pilates studio another try.
4. Cancelled Classes
Scheduling can be tough to manage. If you've received negative reviews about cancelled classes, this is something you need to work to fix. Put yourself in your clients' shoes! The fact they've taken the time out of their busy schedule to visit your Pilates studio is something to take seriously. Time is precious these days and no one likes to feel like their time has been wasted.
Now, we understand that things come up and instructors cancelling at the last minute without a replacement can happen. We recommend putting procedures in place so that your clients are not affected if and when this occurs at your studio:
Staff management
When your staff can see the schedule at a glance, you can say goodbye to excuses like restricted access to the schedule, eliminating that as a reason instructors may be canceling at the last minute.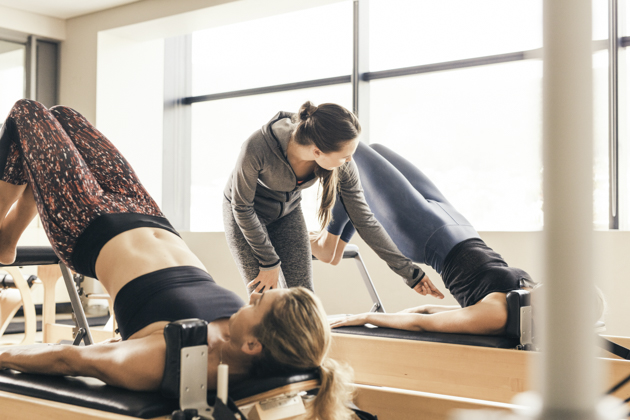 WellnessLiving offers our Elevate Staff app, making scheduling simple! Having your schedule in one location, accessible to all your staff from anywhere in just a few clicks is a game-changer.
This could be just what you need to get – and keep – your schedule on track!
Grow your team
Are you short on staff? Or could your staff be better managed? If you can afford to add a few more part-time staff to your roster, you might gain a little flexibility when something comes up.
It's also important that your team share your vision: the client experience comes first. Be sure that you hire staff who are on board with your priorities and they'll be less likely to treat shift changes in a casual manner.
These may not be 100% foolproof solutions, but they will certainly minimize the inconvenience your clients face when a class is cancelled. A better client experience means less negative reviews, full classes and higher revenues for your Pilates studio.
The Last Word on Negative Reviews
A negative review can be really helpful for any business, so treating it as an opportunity will serve your Pilates studio well. As a general rule, acting fast, offering a sincere apology, taking responsibility and doing your best to rectify the problem is enough to keep a client who cared enough to complain, coming back.
Anything that could improve the customer experience at your Pilates studio is something you should take seriously. The success of your business hinges on an exceptional customer experience, so doing everything possible to ensure your clients that you hear their concerns will make your Pilates studio the go-to of your community.