WellnessLiving Launches Door Access powered by Brivo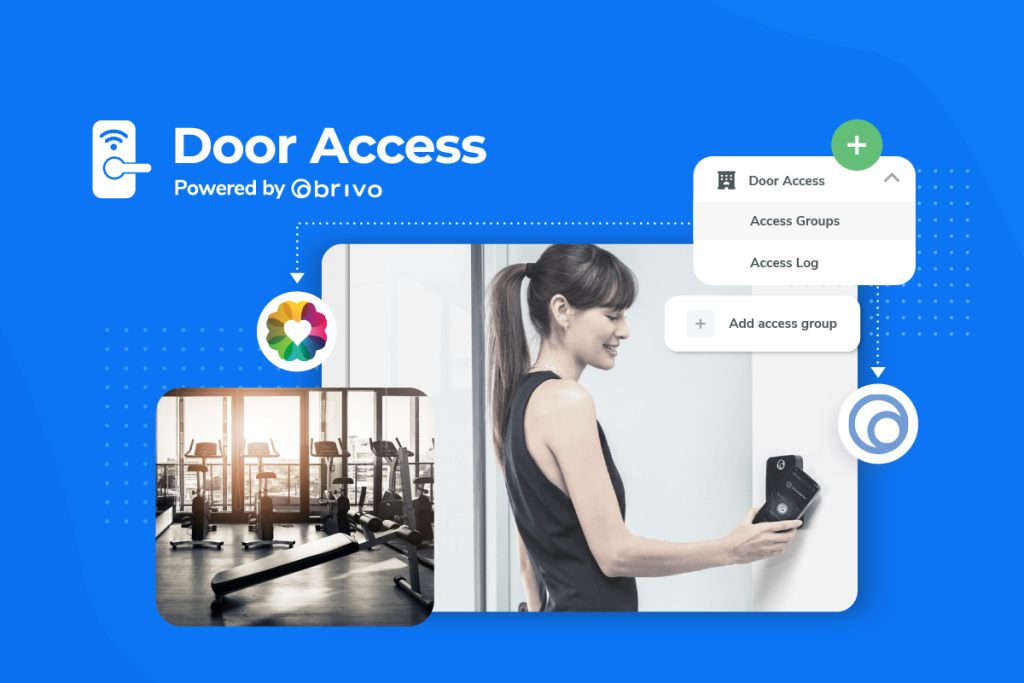 New Brivo integration supports 24-hour facility access and unlocks a proven cybersecure, cloud-based access control solution for gyms, health clubs, and wellness centers.
TORONTO, CA – September 12th, 2023 – WellnessLiving, the leading all-in-one software solution for fitness and wellness businesses, partners with renowned cloud-based access control platform, Brivo, to launch a new feature called Door Access.
Door Access powered by Brivo allows you to manage 24-hour access to your gym, health club, and wellness center, utilizing role-based admin permissions to control and assign access to specified areas of your facility.
"Brivo is definitely an integration that opens doors to a lot of possibilities for our customers," says WellnessLiving CEO and Co-Founder, Len Fridman. "It unlocks a new level of convenience, security, and operational efficiency for business owners, allowing you to reduce staffing costs, extend business hours, and create a positive customer experience. But perhaps the best part is how it benefits your business's bottom line. You can track high or low volume periods, access entry data, and occupancy analytics, empowering you to make more informed business decisions!"
Brivo has a network of local, on-site installation partners worldwide who can assist with hardware setup and configuration. Simply connect your WellnessLiving account to Brivo and use your client groups to create access groups based on configurable criteria such as membership type and account balance.
Experience the seamless integration firsthand and see how it can enhance your operations for 30 days completely free. For more information about Door Access powered by Brivo, please visit: https://www.wellnessliving.com/features/dooraccess
About WellnessLiving
WellnessLiving is the fastest-growing, all-in-one business management software for the fitness and wellness industry. Trusted by over 5,000 business owners and more than 20 million users worldwide, WellnessLiving is the only software solution you need to manage and grow your business. They offer an affordable, reliable, and easy-to-use platform that equips fitness and wellness business owners with all the features and tools they need to attract, convert, and retain more clients. For more information, visit www.wellnessliving.com
Contact Details
Media Relations: KT Remus
Phone: 1-888-668-7728
Email: PR@wellnessliving.com
Website: www.wellnessliving.com