Aug 09 2022, 9:00 AM
Drive Revenue and Build Value with Your Pricing Strategy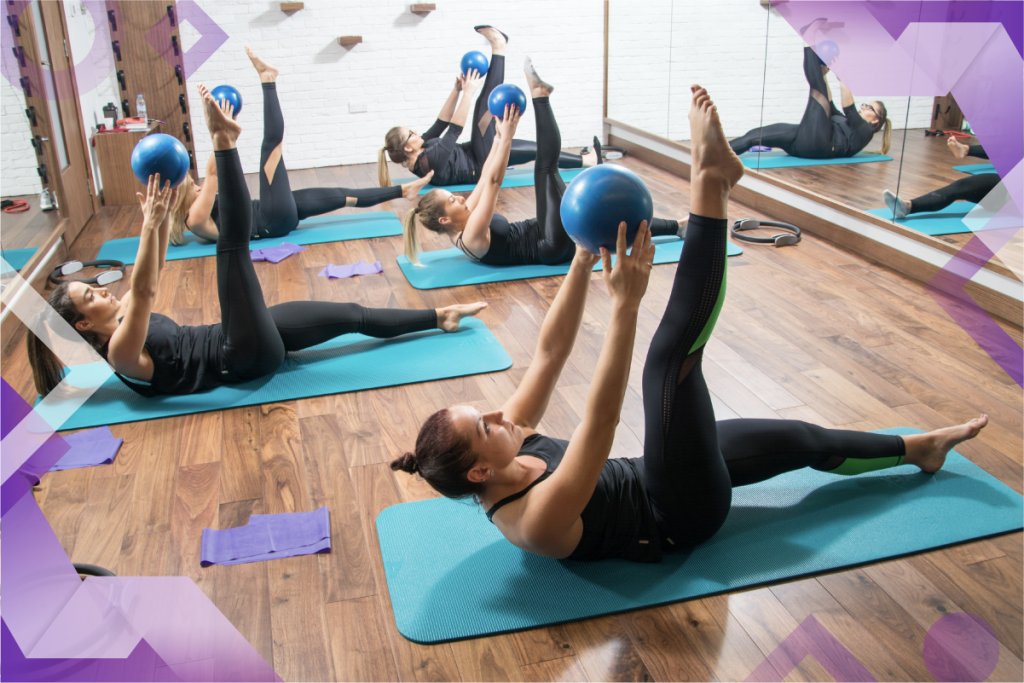 Unless you're brand new to the fitness industry, so much has changed since your first business plan, especially with the huge financial hit due to the pandemic. We're looking at a time in history that created over $29 billion in revenue losses in a single industry and caused almost a quarter of fitness studios to shut their doors permanently.
Your fitness business model has likely changed. You may be running at less capacity or be dealing with the fact that some clients are still hesitant to commit to a long-term agreement because the economy is uncertain. Maybe you've started new services for your clients (live streaming, on-demand, etc.) and encountered expenses you didn't initially plan for. It's time to re-evaluate and work on a new pricing strategy to meet both the demands of your clients and your business.
You're still running a business and need to make a profit, just like anyone else. Some fitness studios have had to increase their prices by an average of 20% or more.
What do you do?
You're trying to figure out how to stand out from the crowd while maintaining the profitability of your fitness business as you implement a new pricing strategy. However, the right planning can ensure you make a profit every year. Read on as we explain how the right pricing strategy can boost client acquisition, increase your retention numbers, and boost revenue.
Evaluate your current expenses, offerings, and revenue
The first step is to evaluate your current offerings, attendance, costs, and income. This is similar to an audit. With WellnessLiving, you can run advanced reports of your business. For the last six months, take the time to really look into the following categories before we get into the numbers and how to make pricing changes in a moment.
Salaries and payroll
It's essential to determine if the rates you're paying your personal trainers and instructors align with your profit margins. You'll eventually need to balance what you can afford with how much your staff feels they're worth.
Non-negotiable expenses
Rent, utilities, and equipment costs will likely increase with everything else. Make sure you are up to date on what you're paying each month and set yourself up with any predictions of where those numbers will go for the following year.
Non-negotiable fees
Licenses, taxes, and insurance don't tend to increase much with inflation, but they could. Knowing in advance will help you decide what numbers to include in your pricing strategy.
Payment processing and banking fees
How much are you being charged for payment processing and banking fees? You need to know so you don't miss out on an opportunity to eliminate a good chunk of this expense. Not all banks or processors charge the same, and you can often find good deals.
Business management software
Here's another area where you may discover that you're covered well, or you may be spending too much on your business management software. You could be paying thousands of dollars more per year than you need to, especially if you're using multiple systems to manage your business. Know what you're spending, and you'll know how to save.
Marketing costs
If you're not using an all-in-one fitness business management software, you're probably spending more time and money on additional marketing platform. It's essential to find software with built-in marketing tools like automated email, SMS, and push notification capabilities.
Revenue from memberships
It's important to know how much revenue is coming in each month from your various memberships, whether it's your intro offers, pay-as-you-go passes, or in-person, livestream, on-demand, or hybrid packages.
Total revenue
Knowing your total revenue for the year will help you predict your income and determine how to reach your goal based on paid memberships and attendance for each class type.
What are the various membership models for your updated pricing strategy?
When looking at a new pricing strategy, it's essential to consider the types of memberships/pricing models that are currently on trend. What are your opportunities to create new programs with higher price points and more chances to win over your clients?
A hybrid model is a flexible model with both in-person and online services. It's something that many fitness businesses have opted for throughout the pandemic. It makes sense to continue with a hybrid model as nearly 90% of Americans who returned to their fitness facility are still exercising at home. More than half of them continue to do so as their primary form of exercise.
Your memberships can offer in-person services, but with the flexibility of livestreams, on-demand, or a combination of all three options.
Intro offers
You will likely be offering a special introductory offer designed to get more people interested in what your fitness business has to offer. Design something that provides a massive discount for the first month if they join for a longer term, or give new signups some free classes or passes to your facility. If you're not already offering introductory offers, it's the best way to get clients in the door.
Your intro offer recipients are new, not-yet-steady clients, but they are considered "warm leads" who will convert to your regular pricing if it's set right and if you're providing excellent value and service.
Pay-as-you-go and per-class packages
These are often reserved for certain types of clients. These won't be anywhere near your bread and butter but don't ignore the need of your clients.
Pay-as-you-go would be likely for special events or bootcamps, where you may give clients the option to pay as they go along for your 10- to 12-week event. Clients who sign up for your events are bootcamps may not be full-time members yet, but as they achieve success with you, you can convince them to commit to your monthly, recurring membership.
Monthly, recurring memberships
This is the most traditional. Clients know what they are paying each month, and you know exactly how much you are getting in revenue. It's a no-brainer and can be used with in-person, livestreaming, on-demand, or hybrid memberships.
It's essential to pump up the value on these memberships and ensure your clients don't cancel out on you because they're bored that you're not offering anything new and exciting. They won't stick around if it's the same old thing.
Dynamic pricing
This type of pricing allows you to reduce the number of services that you offer and provide a more affordable price. This model takes into account the various factors that affect the demand for the class and the time that the client spends in the studio. This will allow you to maximize the number of people who attend your sessions.
Another strategy that's effective is to offer lower prices for off-peak classes. This will allow you to set up a dynamic pricing system for certain services or classes. This type of pricing can also help you retain a few more clients. However, it's important to note that this method wouldn't apply to your online services. This is because prices for online classes are already adjusted and classes can often be accessed on demand.
How do you choose a new pricing strategy?
Move forward with a business model with a pricing strategy that best serves your bottom line. Your bottom line is your profit margin, your time, and your staffing. Your pricing strategy will include:
Price point. Is it a budget service, premium, or something in between?
What's included in the memberships? Take into account everything you provide your members, including the services, facilities, equipment, time flexibility, and other resources.
How often do your members pay? Is it monthly, quarterly, yearly, or per session or class? Most memberships will automatically bill clients every month, quarter, or year.
Understand your target clients
As you would have done when you set your original pricing, you need to keep your target audience in mind as you change your pricing strategy. You must understand the people buying and how the changes in their lives have impacted their decision making.
Your mission now is to improve the experience of your target clients. But since the expectations of your clients have changed, you must conduct additional research to see if the changes have affected the prices you should be charging.
One of the most essential factors you'll need to consider when it comes to pricing is the number of times your clients use your studio or gym. Use your reports and client profile information to determine the answers to the following questions:
How often do your members work out?
What is their schedule like?
Are they using your online or in-person services?
What is their estimated income? Likelihood of being negatively affected by the current economy?
And, what are they willing to pay for your services?
Research the competition's pricing strategy
Thoroughly researching the competition ensures that you're not getting a low rate and you're able to meet expenses and profit with a good margin. If your competitors are making a profit, you can too.
Just be sure that your new pricing strategy follows all of the guidelines set by your company, such as profit margin, expenses, etc. For instance, let's say that for a specific class, you've been charging $30, and your competitor is charging $50. A good jumping-off point would be somewhere in the $40 range. Although competitive pricing is a guideline, it's not a rule, and you still need to make sense of revenue versus expenses.
Make sure to research several competitors to see if they have a realistic pricing point. Aim for at least $10 for a good gauge. Always avoid charging too little just because competitors aren't charging enough.
Consider your profit margin
The classic pricing approach that most brick-and-mortar businesses had used before the pandemic involves calculating your costs and adding a profit margin on top.
When considering different pricing models or a combination of a few, you need to keep your profit margins in mind, which means you need to understand every cost of your business, from how much it costs to offer your services to each client. As well as staff (instructor and admin costs), rent, equipment costs, and how much you need to charge to make a profit.
Focus on providing value
Consumers are looking for more value when it comes to their purchasing decisions than ever before.
According to the 2021 Achieving Customer Amazement Survey Report, 50% of consumers who make less than $75K are willing to spend more for an excellent service. In addition, 75% of Americans are more likely to be loyal to a company or brand that delivers a personalized client experience.
What does this say? As a fitness business owner, you must ensure you're giving your clients all the tools they need to reach their health and fitness goals. When you're charging a lot for your monthly memberships, you must ensure that your clients continue to get top value for your price.
Consider ways that provide more value for your fitness services or classes. How can you offer more value for your memberships?
Offer fitness challenges with competition for rewards like monetary credits, apparel, and merchandise.
Keep track of client progress and services attended, and reward them when they hit their goals.
Send weekly emails with workout tips and downloadable guides for workout templates, nutrition tips, and menu plans.
Share blogs unique to that particular client, like best practices for buying at-home equipment for those hybrid clients or how to clear their pantry for anyone looking to upgrade their nutrition.
Offer regular or weekly outdoor classes.
Upgrade your equipment to enhance the in-person experience. Some fitness equipment trends clients may not have seen include sliding boards, rotating climbing walls, and reaction light training kits.
Flexible hybrid memberships
If you provide enough value, your hybrid, livestream, and on-demand memberships may be priced similarly to in-person memberships. Similar is not the same, however. Your membership can be lower priced based on reduced material costs like rent or equipment. It depends a lot on how much value that person may be getting from their membership, how often they attend in person, how much equipment they use, and whether you've rented equipment to them.
The rule of thumb is you can adjust your virtual services by 40% to 60%. You're now paying rent again and higher wages, and your expenses are likely even higher than two years ago. So, we suggest increasing the price for your hybrid, on-demand, and livestreaming services by 20% to 30%, while elevating the value.
Continue to upsell and cross-sell
Anytime a client signs up for a membership, they should always be able to upgrade to a better one if they want. Cross-selling and upselling are two different ways that you can increase the value of your clients.
Upselling: One of the most common ways that you can increase the value of your clients is by upselling them. This process allows you to move them from one package to a bigger or better one, and it can also help them improve their experience. For instance, a client might switch from an intro deal to a hybrid package that includes more features.
Cross-selling: Another way that you can increase the value of your clients is by adding additional services to their membership. For instance, you can offer 8-week bootcamps or feature events that are already included in the monthly rate. You can also add virtual services such as on-demand videos or livestreams to their membership.
Always keep your year-end goal in mind
The goal of your pricing strategy should be to generate the total amount of profit that you want to reach at the end of the year. This will allow you to set the new prices accordingly and make the necessary changes to improve the efficiency of your business. You'll also need to determine the number of sales that you'll need to generate to reach that target based on the things you've just read about.
Think about the pricing process more extensively and regularly monitor and adjust it as needed to help you reach your goals.
Guidelines for changing your pricing strategy
There are several ideas to begin implementing your pricing changes without causing major upheaval. It doesn't have to be stressful, and always remember that prices always go up, even in times other than the one we're in now.
Consider choosing only a few services to start with when changing your pricing instead of across the board. You may even want to consider eliminating some programs that aren't meeting your profit margin and don't seem to be in much demand.
Make sure you're adding value to everything, every time. Anything you can add to the client experience that doesn't cost much, will soften the blow up whenever you increase your prices.
Give clients four to six weeks' notice with multiple reminders via emails, SMS messages, or phone calls whenever you intend to make pricing changes. Let them know that you've given the entire process quite a bit of thought, research, and concern.
Continue to evaluate and change your pricing at least once a year. Either increase or decrease based on where your business stands. Are you devaluing? You need to know so you can make a profit each year. Also, if your prices change around the same time every year or two, clients will know what to expect.
Setting the right price for your fitness business
So much has changed in the last couple years, and now may be the time to re-evaluate your pricing structure. First, take a look at where you currently stand with your expenses, offerings, and revenue. As you plan your pricing strategy, consider your target audience, competition, and profit margin, while providing value and flexibility with your memberships.
Thinking about hybrid pricing? Check out this WellnessLiving blog for more:
Now that you've found your new pricing structure, you need an all-in-one platform that helps you manage and grow the rest of your business. WellnessLiving has all the tools you need to attract, convert, and retain more clients for your business! You can easily streamline booking and payments, track your attendance, revenue, and sales with an advanced reporting system, and market new pricing to clients with an automated marketing suite.
Want to learn how WellnessLiving can manage and grow your business? Book a free, no-commitment demo for more.