May 21 2021, 9:00 AM
Facebook Ads 101: How to Attract More Leads to Your Fitness Business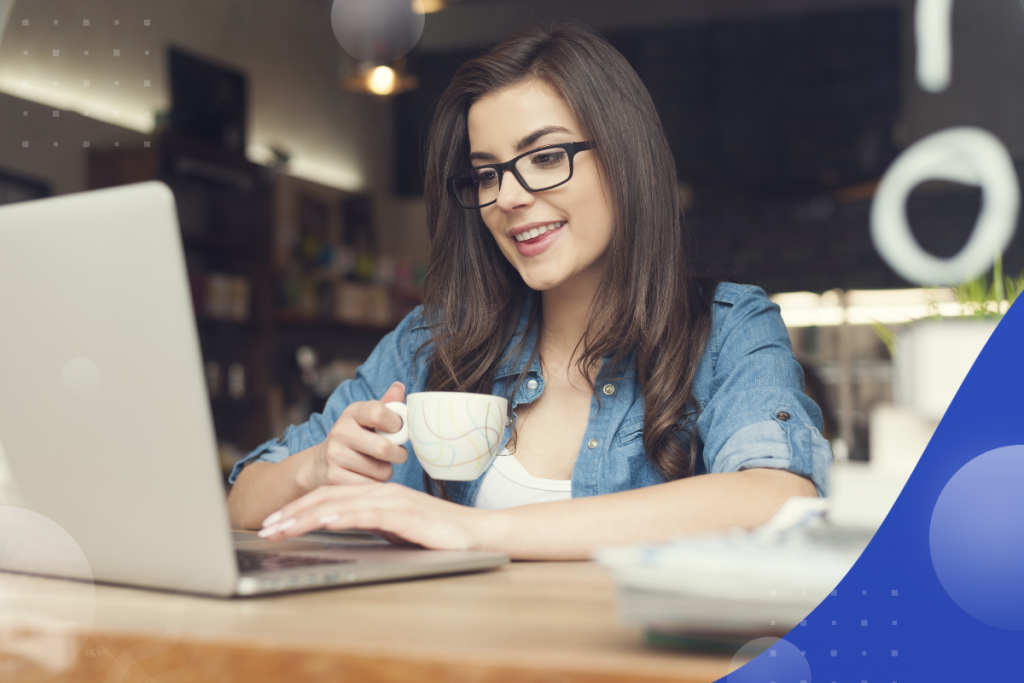 Facebook is the most targeted form of advertising, allowing you to pinpoint your audience, which is especially useful for gyms and fitness studios. Among all industries, Facebook ads have the highest conversion rate for the fitness industry at 14.29%, while the average is 9.21%. It's time to take full advantage of this powerful advertising tool.
With 2.74 billion monthly users on Facebook, there is so much opportunity to engage your audience and generate more qualified leads for your fitness business. Here we'll run through everything you need to know about advertising on Facebook.
What's the first step?
Setting up your ads with the Facebook Ads Manager
The Facebook Ads Manager is an all-in-one tool to create, edit, and review your Facebook ads.
Automatically included as part of your Facebook Business page, simply select the Business Manager tab at the top right to confirm your account info and your method of payment.
Use this dashboard to access your ads history, cost, audience, and more.
Focus on your Facebook ad objective
Know what you want to accomplish before you get started by specifying the ad objective. In Facebook ads, you can choose many options, including brand awareness, engagement, and reach, but lead generation will help you target new prospects in your industry.
Studies show that 76% of marketers fail to include behavioral data in their strategy, 42% of consumers are frustrated when content isn't customized, and 83% are willing to share personal data to create a personalized experience. Fitness consumers want relevant, targeted ads, so get to know your audience.
Who is your target audience?
Facebook makes it easy to zero in on your ideal client with specifics like:
Demographics (sex, age range)
Interests (yoga, weightlifting, etc.)
Location (for in-person visits)
Engagement (people who engage with your page are already invested)
Behaviors (use keywords like fitness)
Competition (Use Facebook Insights to type competitors' names in the interest box to attract like-minded clients.)
Up your leads with the Lookalike Audience tool. How does it work? If your content is seen most by new moms in their 30s, Facebook targets that segment of users who don't already follow you.
Do you have a Facebook ad strategy?
Facebook ads need a strategy of their own. Here are the things to consider:
Placement: Decide where your ad will display in your audience's feed. With 93% of users accessing Facebook on their mobile devices, you also likely need to include mobile-optimized ad placements. Other options for ad placements include Facebook and Instagram news feeds and stories, Instagram marketplace, Messenger inbox, Facebook in-stream videos, and more.
Budget: Set a daily or a lifetime budget, which is the amount you want to spend each day or throughout the entirety of your ad campaign. Your budget depends on your funding, type of ad, objective, and end date.
Schedule: Choose the date and time you want run your ad in advance. With the daily budget, the ad won't go out at your preferred time, but with a lifetime budget you can select a timeframe that works best for you. While there isn't a specific best time to run Facebook Ads, analyze your posts to discover the time your audience will likely engage with your business.
What are the types of Facebook ads?
Experiment to learn which ads are most effective. Facebook carousel ads typically perform 10x better than the rest, but every business is unique. Facebook offers options for different ad formats so you can see what works best for you, including:
Image: Choose a captivating image, a call to action, and a link to attract new leads for your business.
Video: Post video content. Facebook gets 30% more eyes on videos uploaded directly to Facebook (vs. YouTube), so keep that in mind.
Slideshow: Tell your story with images that Facebook rotates like a slideshow.
Carousel: Choose images and video that display one at a time on a loop.
Facebook Messenger: Start a conversation and collect lead information by getting your form into new inboxes.
Stories: 62% of people are more interested in a brand after seeing it in Stories, so include Stories in your Facebook Ad strategy.
How to create a successful Facebook ad campaign
Once you're familiar with Ads Manager, it's time to create a killer ad campaign as part of your marketing strategy:
High-quality images/videos: Videos get the highest engagement rate on Facebook at 13%, so it's a great way to test your content and build your brand.
Adjust sizes/specs: Keep Facebook's guidelines in mind so your ads fit perfectly. For example, videos cannot exceed 4 MB, must be a minimum of 1080 × 1080 pixels, and should have a 4:5 aspect ratio to avoid black bars on either side. Facebook's Ad Guide has all the specs you'll need to keep your ads looking sharp.
Install FB Pixel: Track how your audience interacts with your website after viewing your Facebook ad. Follow step-by-step instructions to add code to your website, gaining data to optimize ads, convert leads, and reach out to your site visitors.
Test your ads: Test your ads on different audiences to see where they work best. Called Split Testing (or A/B Testing), this is done in two ways:
Create completely separate ads, sending them to the exact same audience to compare results and see which one performs best.
Duplicate your ad, sending it to different audiences to see where it resonates best. Adjust demographics, age groups, or interests for best performance.
Facebook recommends running six ads in your set to optimize delivery, so you're not competing with your own ads for attention. Allow two to four weeks to give your audience enough time to see your ad in their feeds. Be consistent with each test so you're comparing apples to apples.
Time to track your Facebook Ads
Facebook metrics tell you everything you need to know about what's working and where to tweak your strategy. What data is important?
Click-through rate: This is the number of people who clicked your ad—the higher, the better.
Cost per click: Learn how much it costs each time someone clicks your ad. Facebook charges based on engagement, so the more people who fill in your form, the cheaper your ad becomes.
Relevancy score: This shows how relevant your content is based on interest. A high relevancy score keeps your cost per click down and gets a higher priority from Facebook.
Frequency: This tells you how many times the ad was viewed by the same person. So, if your frequency is two, it means on average people viewed your ad twice.
URL tracking: Adding URL parameters to your ads means using a 'tag' to track traffic. Along with your web analytics tool, you'll see exactly where people went after clicking on your ad.
Track competitors: Use the Ad Library feature to view competitors' ads. Gain insight into their brand, how they're marketing to their audience, and what deals they're offering.
Grow your business with Facebook Ads
Use Facebook ads as part of your marketing strategy to attract your perfect client, get leads, and grow your brand. Once you've reached them with your ads, follow up and build the relationships with your new leads.
WellnessLiving's gym software helps automate your marketing so you convert those leads into loyal clients. Learn about all the ways WellnessLiving can help manage your business. Book a free, no-commitment demo today.