Fitness Business Owners: What's Your Leadership Style?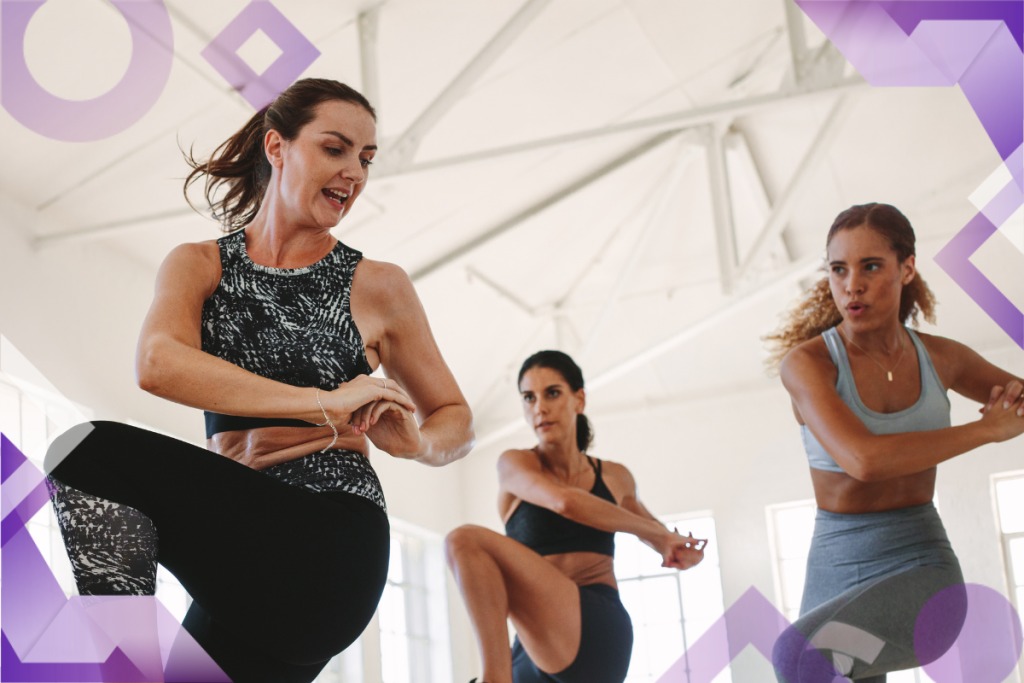 Running a fitness business requires a broad set of skills, including time management, impeccable communication, and problem-solving. One of the most crucial attributes is the ability to lead a team.
A talented leader will inspire employees to take accountability for their work, establish a vision for the company, make timely decisions, and overcome tricky challenges—all of which can help boost productivity and ultimately achieve long-term growth.
However, effective leadership is an elusive art. Research shows that only 10% of people are natural leaders, with another 20% displaying premium managerial qualities. While natural leaders are quite rare, the good news is there's no one-size-fits-all approach to excellent leadership.
Although you may not consider yourself a natural leader, everyone possesses unique skills and traits that help them drive positive change within their businesses. You just need to work out what kind of leadership style suits your personality and abilities.
So, what type of leader are you? And how can you harness your natural tendencies to help your business thrive? To help you answer these questions, we've put together a helpful guide to leadership styles and how to enhance your leadership abilities as a fitness business owner.
Why is it important to know your leadership style?
Knowing your leadership style will give you the self-awareness you need to address your weaknesses and harness your strengths.
For example, your leadership style influences how you communicate with employees, and there are times when you may need to go the extra mile to motivate staff and convey your expectations. Similarly, understanding your leadership style will help you identify areas for personal and professional growth.
With recent stats showing 79% of employees quit their jobs due to a lack of appreciation, there's never been a better time to reflect on your leadership practices and ensure your business maintains a welcoming and productive culture.
So, what different types of leaders are there? We explore the main leadership types below, including democratic, authoritarian, hands-off, strategic, transformational, transactional, conscious, bureaucratic, visionary, pacesetting, and situational.
1. Democratic leaders
Democratic leaders encourage employee participation and want to ensure everyone is involved in decision-making processes. Known for their ability to foster a strong team spirit and encourage collaboration, democratic leaders are sometimes a little indecisive and may struggle to manage a diverse range of opinions and perspectives. For business owners, time-consuming decision-making processes can lead to operational delays that negatively impact customer service.
If you're a stickler for democracy, you can speed up processes by taking matters into your own hands where appropriate. While a degree of democracy is great for company morale, making a quick call on time-sensitive decisions will help you avoid unnecessary delays and bottlenecks.
2. Authoritarian leaders
As the name suggests, authoritarian leaders are great at making quick decisions under pressure, as well as providing clear direction to employees. Given the number of safety guidelines and protocols involved in the fitness industry, an authoritarian leader is great for avoiding tricky legal situations.
Unlike democratic leaders, however, authoritarian leaders often struggle to motivate employees and boost collaboration.  In the long term, this can stifle creativity and harm a brand's ability to evolve and grow. If you notice yourself creating a hierarchical work environment that stifles employees' voices, take a step back and consider implementing more opportunities for innovation and collaboration. You may be surprised at how much your employees have to offer!
3. Hands-off leaders
Also known as laissez-faire leaders, hands-off leaders enjoy empowering employees to make their own decisions. In some instances, this approach helps team members take responsibility for their actions, encouraging independent thinking and creativity.
If you're looking to implement a new fitness program or gym subscription model, for example, this leadership style may help generate cutting-edge ideas that set you apart from competitors.
However, hands-off leaders often struggle to provide their employees with adequate direction and guidance, leading to a lack of productivity and profitability. If you tend to take a hands-off approach to leadership, try being more proactive and checking in with employees regularly. This minor change will ensure team members know what they're doing and won't waste any precious time.
4. Strategic leaders
Strategic leaders tend to be very ambitious and motivated by long-term visions and goals. In the fitness sector, these talented individuals are accustomed to analyzing the market to make informed decisions that attract as many new clients as possible.
While strategic leaders are great at producing detailed growth plans, they tend to overlook day-to-day operations and urgent tasks.
If you love graphs, charts, and business plans, remember to keep abreast of more urgent issues by maintaining strong lines of communication with team members. In so doing, you can avoid any nasty surprises.
5. Transformational leaders
Transformational leaders love to inspire employees to reach their potential and achieve exceptional results. Thanks to their positive attitude to work, these leaders often foster employee loyalty and provide team members with excellent opportunities for professional growth. Within the fitness industry, these leaders can help drive innovation and reduce turnover among staff.
On the other hand, however, transformational leaders often have very high expectations of themselves and their employees. If you're not careful, this attitude can lead to burnout within the workforce.
Mitigate the potential for burnout by allowing employees to raise concerns about their responsibilities and avoid promoting a culture of overwork. Vacations are great for ensuring people feel refreshed and ready to work to the best of their ability!
6. Transactional leaders
Transactional leaders view their relationship with employees as a two-way street.
In other words, they provide clearly defined expectations and are always willing to reward teams for exceeding expectations. Providing clear instructions to employees is often helpful for busy fitness businesses looking to handle several tasks at once.
However, transactional leaders may overlook the need to grow and develop employees. If you're overly focused on your employees' immediate tasks, you may miss out on their capacity for creativity and innovation.
If you notice yourself becoming a transactional leader, you can spark opportunities for creativity by hosting brainstorming sessions or asking employees to contribute their ideas for growing the business.
7. Conscious leaders
Conscious leaders are focused on integrity and ethical work practices, promoting the well-being of employees, stakeholders, the community, and the environment. As such, conscious leaders ensure their businesses live up to their corporate social responsibilities and maintain a polished brand image.
At the same time, however, conscious leaders may struggle with decision-making thanks to the number of perspectives they want to consider. If you find yourself managing competing expectations, muster the courage to make quickfire decisions that speak to the needs of your business.
8. Bureaucratic leaders
Bureaucratic leaders love clear rules and processes that ensure uniformity in tasks. While this approach can guarantee consistent outcomes, it can also hinder flexibility and may frustrate employees who enjoy autonomy in their roles.
If you have bureaucratic tendencies, loosening your company rules every so often could promote positive change and boost growth potential.
9. Visionary leaders
Visionary leaders inspire employees to work toward a shared purpose. These leaders drive innovation within their industries, while also fostering a sense of purpose in employees and helping to reduce turnover rates.
However, visionaries sometimes struggle to turn their grand visions into actionable plans. If you're spending lots of time dreaming about the future and drawing up ambitious plans for long-term growth, take a step back and make sure you're meeting the business's short-term needs.
10. Pacesetting leaders
Pacesetting leaders set high expectations and encourage employees to pursue excellence. If your team is full of self-starters, a pacesetting approach can help drive growth and ensure your fitness business lives up to its potential.
However, pacesetting leadership can also create stressful work environments that dent employee morale. If you're overly focused on results, remember that your employees aren't robots and may not perform consistently every single day. Creating a more empathetic and inclusive work culture could help reduce employee turnover and ensure everyone feels motivated to do the best for your company.
11. Situational leaders
Last but not least, situational leaders adapt their style based on the needs of employees, ensuring they have the right level of support in all scenarios. Situational leaders are some of the best managers, adapting to tricky situations when necessary and ensuring all employees feel heard.
It goes without saying, however, that situational leadership is tricky. You'll need to gather a deep understanding of your team members and their capabilities, as well as assessing the overall state of the fitness market and retaining heaps of information.
If you're struggling to adapt to an ever-changing fitness industry, don't fret! Feel free to delegate responsibilities where necessary and forgive yourself when things go wrong. It happens!
How can you enhance your leadership skills as a fitness business owner or manager?
Now that you understand your leadership style and know how to mitigate any potential problems, we've collected a few universal tips you can follow to motivate your team:
Gather internal feedback: Inviting feedback through 1:1 meetings or regular team meetings will ensure employees feel respected and heard. In the long term, this will foster a positive company culture and enhance employee loyalty.
Hold exit interviews: Holding exit interviews when employees move jobs may uncover potential issues with your leadership style. The same goes for clients who decide not to renew their subscriptions!
Try out different leadership styles: Your leadership isn't set in stone. Rather than resigning yourself to a specific approach, experiment with different approaches to see what works for your employees. What works for one business may not work for another.
Find a mentor or hire a business coach: As we explored in a recent blog post, hiring a fitness business coach can help hone your leadership skills.
Collaborate with colleagues and peers: Network with other leaders in the fitness industry and find out what works for them. While there's no universal approach to leadership, learning from others could provide valuable nuggets of information that lead to long-term growth.
Take a leadership quiz: While you may have already hit upon your management style, it's worth taking a 'What type of leader are you?' quiz to boost your self-awareness and ensure you're making the best adjustments to your approaches. We recommend taking any of the following quizzes from Gallup, Psychology Today, or Skills You Need.
What type of leader are you? Whatever the results, it's time to supercharge your leadership skills!
As you can see, people may adopt a range of leadership styles. Although you may aspire to be a situational leader, your natural tendencies may be more authoritarian or bureaucratic.
If so, don't worry. Leadership is all about getting to know yourself and adapting accordingly. Once you know where your potential weaknesses lie, you can learn to break out of potentially harmful habits.
One fantastic way to streamline your skills as a leader is to make the most of available software and tools that save time and increase productivity.
Whether you're looking to enhance your booking and reporting tools or keep better track of your staff and clients, WellnessLiving's all-in-one solution has everything you need to manage and grow your business.
Want to find out more? Book a free, no-commitment demo to discover how our platform could work for you.