Dec 18 2020, 9:00 AM
Fitness Industry Trends That Have Defined 2020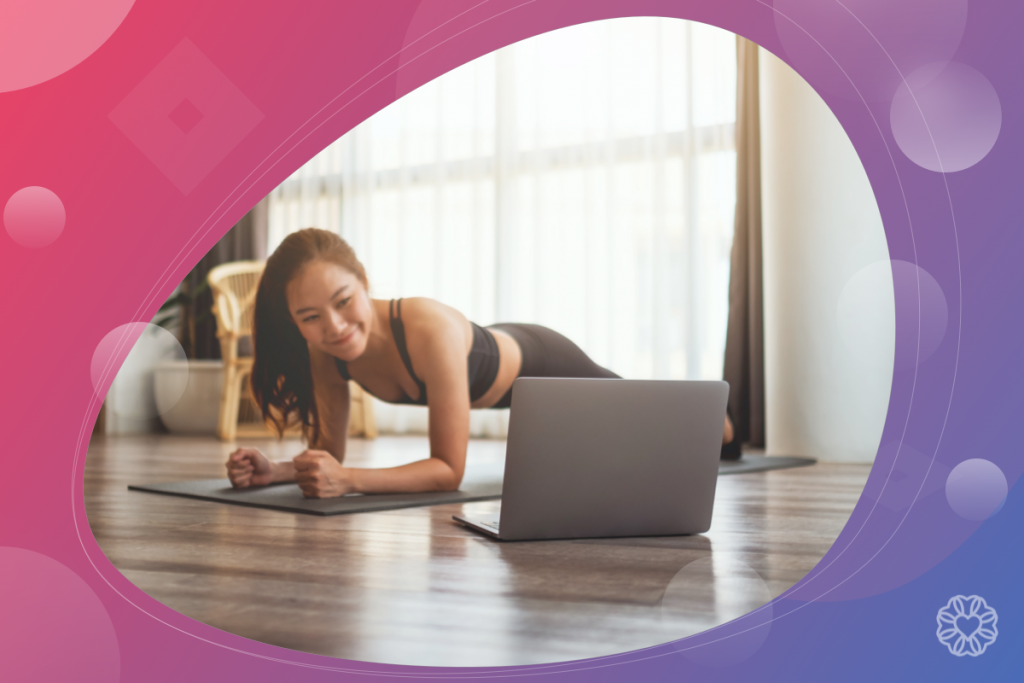 The year 2020 is coming to a close and while it's been the worst year fitness businesses have ever seen with COVID-19 forcing closures, a report from ClubIntel reveals that fitness clubs came back strong with 87.5% of clubs reopening by September. The report also found that fitness business owners could expect memberships to increase back to 50%–80% of pre-closure levels.
That's great news! With COVID-19 forcing people to stay home, the fitness industry was transformed in 2020 but there have been many trends that made it possible for fitness businesses to remain open, even through multiple closures.
Case studies featured in the report also suggested fitness clubs can thrive by bridging the gap and bringing both in-person and virtual options to their members. Going virtual quickly became the gold standard for fitness clubs with 72% of fitness business owners now offering on-demand and livestream group workouts. This is up from 25% in 2019.
What other fitness trends have defined 2020? As a savvy business owner, you need to be on-trend and at the top of your game to continue to thrive through the uncertainty of the pandemic. With a heightened focus on fitness for health, motivation, and stress-relief, your job is more important than ever!
In this blog, we take a closer look at some of the trends that have risen to rockstar status, defining the fitness industry as we know it in 2020:
Livestream Classes
Home workouts already existed with platforms like Peloton, Mirror, and Tonal, bringing fitness into homes long before the pandemic. Little did we know that the demand for this on a mass scale was about to explode!
According to research, livestreaming viewership is up 45% so you need an easy, efficient, reliable way to offer livestream classes to stay on top of demand. Keep your clients safe with WellnessLiving's convenient Zoom integration, offering these easy-to-use features:
Simple set-up to manage all your virtual classes in one place.
Send automatic confirmations when clients sign-up.
Use automatic verifications to limit access to clients only.
Add direct booking links to emails, texts, or notifications for easy signups.
On-demand services
When people weren't going to the gym, but still wanted a workout, on-demand classes became a must-have. Providing an in-class feel with excellent content and expert motivation can all be done remotely—so clients can access your services on their own time.
Many people were watching fitness or yoga videos on YouTube or with apps, but the bar has been raised. Clients now expect to be able to experience their favorite classes and instructors, anytime, anywhere. Recent studies show that consumer investment in digital fitness is up a whopping 30-35%, so you know this is a trend that's sticking around.
It's not only added value for your clients, but also great for you as an additional revenue stream. With WellnessLiving's FitVID on Demand, you simply upload content to your library and reap the rewards each time someone signs up for a class. Here are some of the other benefits this feature offers:
Provide convenient access to your content, including classes, sessions, and workouts.
Organize your content in the best way for your business. You can offer a trial class, 24-hour access to certain clients, arrange your content for a specific audience, and more!
Keep your business top of mind with custom-branded content, minus the need for a third-party, on-demand video platform.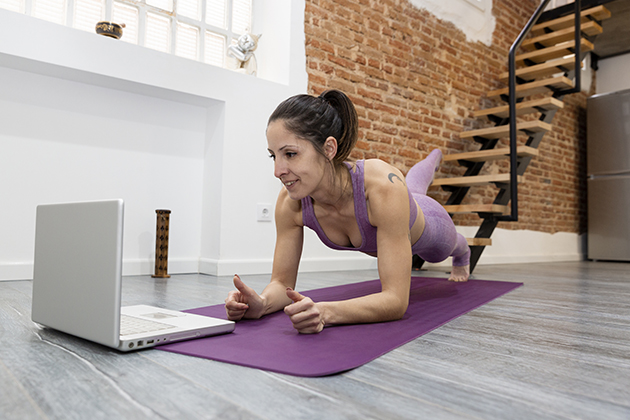 At home workshops and meditations
Meditation and workshops have traditionally relied on an in-person experience, but not anymore! With today's world, your clients need relaxation tools and stress relievers more than ever. From fitness to yoga, here's some of the content you can include:
Nutrition and healthy eating info with recipes and demos.
Injury prevention for home workouts.
Stress management and work-life balance tips.
Motivation and goal-setting techniques.
Meditation workshops and relaxation livestreams.
Outdoor classes or services
Outdoor classes are leading the pack! With less opportunities to see your clients in person, the pros have moved to the great outdoors. Not only is it a way to see your clients safely and keep them motivated, it's a great way to secure steady revenues through temporary closures. Do people love being outside? The studies say yes, with the popularity of outdoor workouts in the U.S. increasing by 13% in March alone!
With less overhead, more space and how easy it is to book a class and meet outside, this is a trend you don't want to miss out on. With WellnessLiving, our Achieve Client App lets your clients book seamlessly, so you don't need to be there to take payments—they just book and show up for class. It's that simple!
The hybrid business model
People are looking for flexibility from your business! Offering in-studio and virtual options lets clients visit you, work out on their own time, and leaves you prepared in case you need to close again. From one-to-one fitness training to yoga to martial arts, adapting your model offers something for everyone and a way to grow your business:
Offer more flexibility to suit our clients' needs with livestream, on-demand, outdoor, and in-studio options.
Grow your profits with a larger community using your virtual services.
Rely on a regular, predictable income.
Build your brand and reputation in the virtual space.
Private or semi-private workouts
Want a bigger bottom line? Time to offer smaller sessions! Smaller, shorter classes mean more people through your doors, convenient scheduling, and customized results for your clients.
WellnessLiving customers like Fight Fitness have shifted from group classes to private and semi-private fitness training with great success! Here are some of the ways this model can build your business:
Allow several instructors to teach multiple, smaller classes at the same time.
Promote personalized attention and address new health and safety protocols with more manageable class sizes.
Charge more to individuals for one-to-one focus or add flexible pricing to accommodate varying budgets.
Offer focused plans and training with custom coaching to build long-term relationships.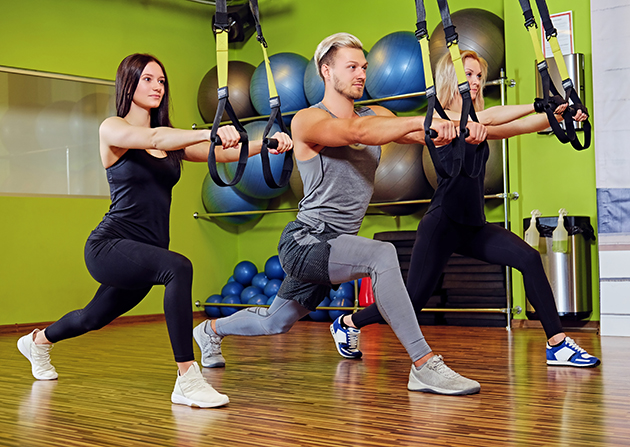 Fitness Tracking
From Fitbits to Apple watches, wearable technology isn't new—tracking steps, heart rate, calories, and more—but it's sure gained popularity in 2020! A survey from Gallup showed that 90% of American consumers are currently using wearable fitness trackers. And at WellnessLiving, we can help your clients reach their fitness goals with our tracking technology.
Our transformation log monitors your clients every step of the way, tracking body fat percentage, heart rate, blood pressure, and physical measurements. Clients can set up their short and long-term goals in the transformation log, allowing them to update and view their progress in real time. They can even upload photos to visualize their progress and as a reminder of how you've helped them along their way. Use this feature to help your clients get where they want to go!
With 2020 trends, it's time to thrive in 2021
The fitness industry has gotten a makeover and you need to keep up with the right tools. It's been a crazy 2020 and technology is dominating the fitness trends with livestreaming and on-demand options, so embrace it to stay on track and continue to thrive into 2021.
Speaking of tools, WellnessLiving can help manage your business with our endless features, from staff and client apps to automated marketing, and more. Learn more about what we offer by booking a free, no-commitment demo with WellnessLiving today.