Fitness Instructors: What Certification Should You Get?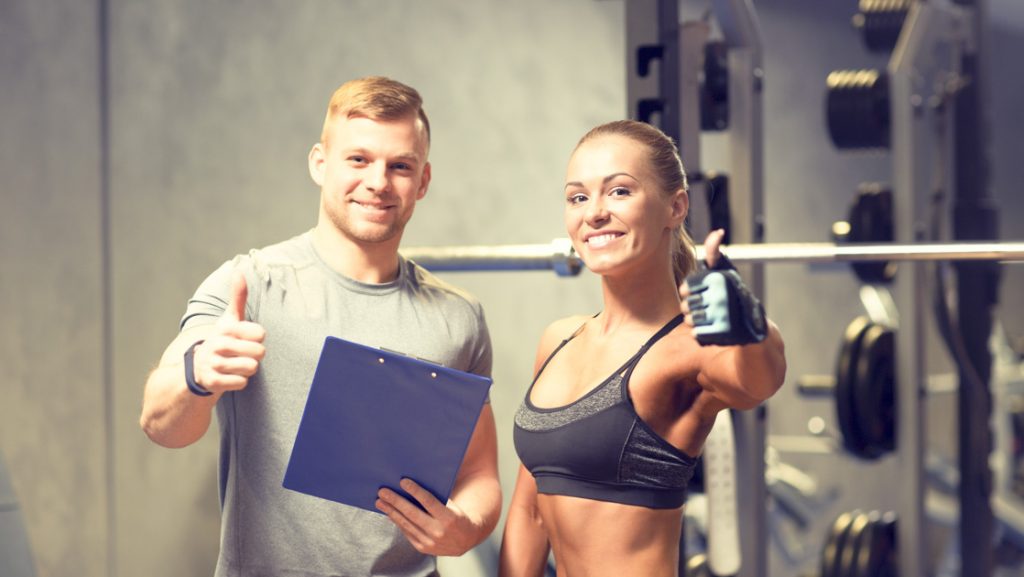 As a personal trainer or fitness instructor, getting a certification in the field will put you in line with today's standards. Even though there are no laws that legally require you to be certified, clients these days demand their instructors be properly trained. And rightfully so.
Health and fitness has never been more mainstream, and demand for personal trainers are on the rise. Gone are the days when health-junkies are viewed as outcasts or extremists; now's a better time than ever to be in the fitness business.
Consequently, with mainstream comes an abundance of information, and modern clients are highly savvy and smartly informed. Want to stay ahead of your competition and up your client list? You've got to step up your game. And one of the best ways to do that is to get certified!
Maybe you already have a certification but want to add to your portfolio. Perhaps you want to increase your clientele, or you want to offer more services, or maybe this is the first time you're looking into getting certified (if so, congratulations for deciding to take this step!).
There's a variety of different instructor certification options on the market, but how do you know which ones are worth your time (and money)?
Read on to learn more about the types of certifications you can add to your professional skills.
ACE
If you're seeking employment at a gym or planning on transferring to another city or state, it's important to ensure your credentials carry over to where you're going. For this reason, we recommend getting a certification that's widely accepted.
The ACE, short for American Council on Exercise Certification, is one of the most commonly recognized fitness instructor certifications in the United States.
You need to re-certify every two years, and costs range from $699 to $799, depending on what kind of package you choose. This also includes the cost of your exam.
The ACE allows you to get certified for a variety of different fitness specialties. You can get started as a group fitness instructor or become a personal wellness coach.
This will make you invaluable when you join a new gym. Or if you are seeking ways to increase your client base at your current company, this will certainly give you a leg up.
ACSM
If you're looking for certification from an organization that's been around for a long time, consider going with ACSM. Established in 1954, the American College of Sports Medicine offers certifications at low fees and allows you to stay certified for three years before you need a renewal.
In order to maintain your certification, you must earn 45 CEUs (Continuing Education Units) during the time you're certified.
One of the pros of ACSM is that you'll get the chance to take online workshops to prepare for the exam.The exam itself is considered a challenge by those in the industry. So, make sure you devote the time necessary to study and properly prepare yourself.
AFPA
If you want a certification to become both a personal trainer and an advanced personal trainer, consider the American Professionals Fitness and Associates (AFPA). The option to get both basic and advanced certifications can help you stand out from other candidates.
Keep in mind this certification isn't as widely accepted by gyms as the ACE or NASM (more on this one down below). But if you plan on being an independent personal trainer and working for yourself, this won't be a problem.
IFPA
Another option is the International Fitness Professionals Association (IFPA). To sit for their exam, you must be at least eighteen with a high school diploma. You'll also need to know CPR before you take the exam and have documentation proving you're certified in it.
With the IFPA, you can choose from a variety of different certifications.
If you want to impress people with your skills, this one will allow you to showcase your knowledge and advancements in personal training.
ISSA
The International Sports Sciences Association (ISSA) believes in equipping their trainers with the tools they need to succeed both in and out of the gym.
The certification currently costs $799 and you're allowed to study and take an open-book quiz from the comfort of your home.
The ISSA personal trainer certification is good for two years, and you'll need to earn 20 CECs (Continuing Education Credits). Thanks to conferences and workshops online, you can accomplish most of these at home in your spare time. They are so confident you'll find work after your certification, that they have a money-back guarantee.
You can take classes through ISSA, and learn how to put your business skills to work both in and out of the gym. Having knowledge of how business works allows you to make the most of your classes and increase your client list. This is key to having a sustainable business and proving yourself in any gym setting as you advance your career.
NASM
The National Academy of Sports Medicine (NASM) is recognized by almost every gym in the United States and is the first choice for many people looking to start a career as a personal trainer. Established in 1987, this certifying body offers guaranteed job placement within 90 days of getting certified.
Depending on what kind of materials you're looking for as you study for your exam, you can find kits that range from $599 to over $1,400. NASM often offers sales, so keep an eye out.
You'll need to re-certify every two years and earn 20 CEUs. Since there are several different programs that count toward your CEUs, you can focus on a variety of topics such as nutrition or designing an exercise program, and more.
You'll need CPR/AED certification and NASM is strict about which providers they accept for this. They require you to take a live class that includes practice when it comes to working with CPR.
NASM is considered cutting edge, offering different ways to make working out feel personal for your clients.
NESTA
If you're looking for variety when building your skills, the National Exercise and Sports Training Association (NESTA) can help you find the best path for you.
You can choose a certified personal trainer package for just under $400. If you'd rather go all out, you can get a master personal trainer certification for $997.
You need to get re-certified and 20 CEUs every two years, but there's a variety of ways to earn them, so you'll never get bored.
You can choose subjects such as:
Nutrition
Group Exercise
Physique and Figure Training Specialist
Mixed Martial Arts
Children's nutrition and programs
While NESTA isn't as widely recognized as ACE or NASM, the wide variety of different disciplines you can get certified for may give you an upper hand when job searching.
NSCA
The National Strength and Conditioning Association (NSCA) started in 1993. This organization values personalized approaches when it comes to helping clients.
To get certified with the NSCA, you must be at least 18 and have taken an in-person CPR/AED class, and you'll need to travel to a testing center to take the exam. Costs for this exam are low, with members paying $300 and non-members paying a fee of $435. This exam is considered highly challenging within the industry, so if you're looking for recognition and the chance to show everyone you're highly skilled, you'll find it here.
Once you register, you have a year from that date to take the exam. It's important you give yourself plenty of time to study. But the good news is you'll only need to get re-certified every three years, rather than the industry standard of two.
Going with this certifying body makes sense if you're looking to save money and take fewer exams over a certain amount of time.
The NSCA allows you to earn CEUs through their organization and others. So if you find materials elsewhere that you want to study up on, this is the place to get certified doing it.
Manage your Fitness Business
Finding quality instructor certification doesn't have to be tricky if you know what your goals are and what you want to accomplish. By reviewing the various personal training organizations, you can discover which ones are best suited for you and your fitness studio.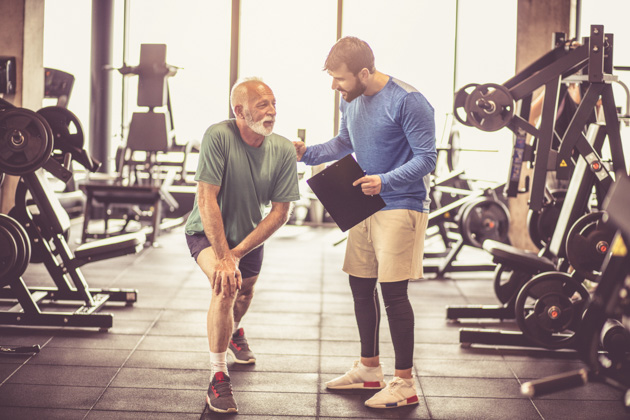 On top of certifications, part of succeeding as a fitness instructor is managing your business. This includes keeping track of your clients' information, streamlining your schedule, keeping track of your rewards program, automated marketing, and much more. That's where WellnessLiving comes in!
We offer an all-in-one fitness business management software to help you take care of the tedious business details so you can focus on your work and your clients. Still not convinced? Book a free, no-commitment demo with us today to find out more.