Jul 22 2019, 9:43 AM
5 Ways to Keep Your Fitness Clients Motivated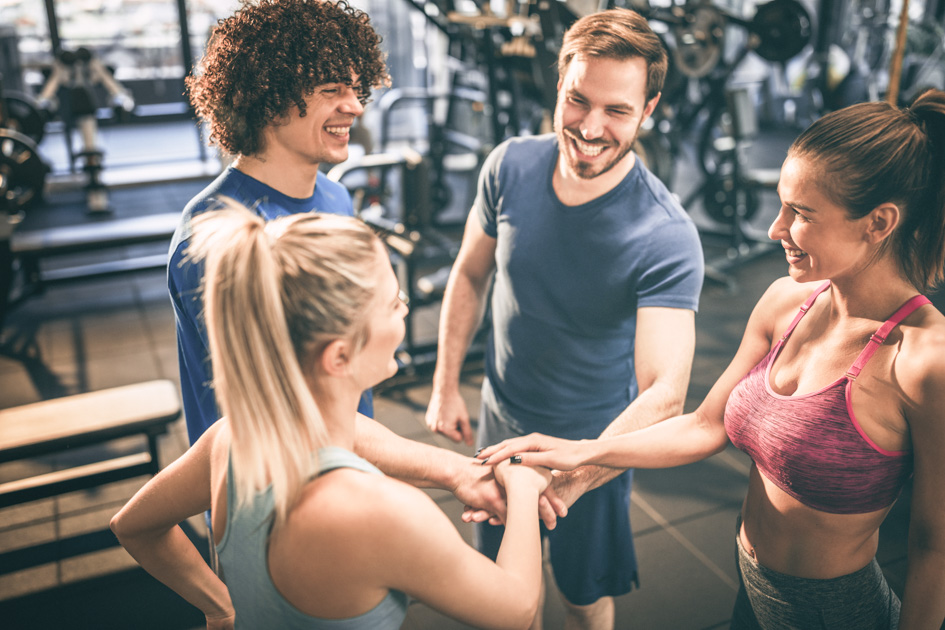 Keeping your fitness clients motivated is one of the key driving factors to ensure client retention. But with so many things going on in everyone's lives, what can you do as a business owner to keep your members on the top of their game?
What is it that makes a fitness enthusiast so committed? Why do some stick with it while others quit?
People often start their fitness journey for the right reasons. A doctor might have told them to get healthy, or they decided with a partner or a friend to get fit together. Whatever the reason, they're not going to stick to it unless they see a reason that makes it worthwhile for them.
People want to be passionate about any long-term goals they take on. This is true about jobs and relationships, and it's true about anything that takes up a lot of time. So don't expect working out to be any different.
This article is going to show you how to encourage your fitness clients to embrace being healthy as a lifestyle instead of just something temporary. It will also bolster and refresh your old gym rats to continue staying healthy at your establishment.
Tip #1: Issue a Fitness Challenge
Participating in a challenge is the ultimate fitness commitment! Not only are your patrons promising to be fit, but they're also agreeing to be part of something bigger. What's the bigger thing? That's you!
Here are a few examples of fitness challenges you can get your fitness clients involved in:
The "Biggest Loser" challenge
The meaning is in the name! The Biggest Loser challenge is simply a challenge where the person who loses the most weight gets a prize! The prize is up to you!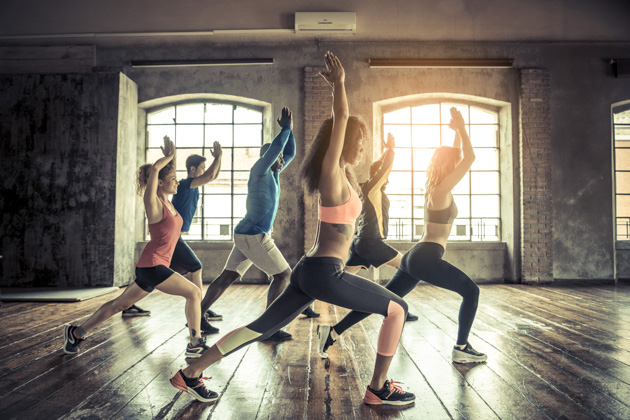 The "Charity Loot" challenge
Ask around and see what charities your gym patrons are the most passionate about. Then, once you've decided which ones to support, begin! For this challenge, have participating patrons work in teams of two or three to workout and receive donations from people within their inner circle. Whoever gets the most money for the charity of choice might win free classes or free personal training sessions. Again, the prize is up to you.
Why not challenge your members to participate in a marathon? A marathon involves dedication to a healthy diet and to training. Focus on popular sports (such as cycling or running or swimming) and have your gym or studio clients take part in your version of marathon training. Depending on how fit your participants are, you can adjust the intensity accordingly.
Tip #2: Stay Connected
Once the challenge has been issued, keep your clients committed to what they've signed up for! Check-ins with your members is a great way to ensure that they stick to their challenge and to your gym or studio.
There are many ways that you can check in with your clients. And depending on the size of your studio and how many staff members you have, the choice is yours:
If your gym has a Facebook page, now's your chance to start a private forum or group. On that forum, people could share their progress, their goals, and their frustrations. The sense of community fostered would be invaluable to your studio. Of course, forum members should be briefed about treating other members with kindness, respect, and dignity; because you want your participants to be excited about your gym or studio and the people they're participating in the challenge with. So what are you waiting for?
The beauty of an email check-in is that you can make it as personal as you like it. Depending on how large your participating group is, you can personalize emails (and send them out weekly). You can also send out a group email that one of your staff members monitors and replies to. This is your opportunity to show your customers that you care about them. Don't miss out!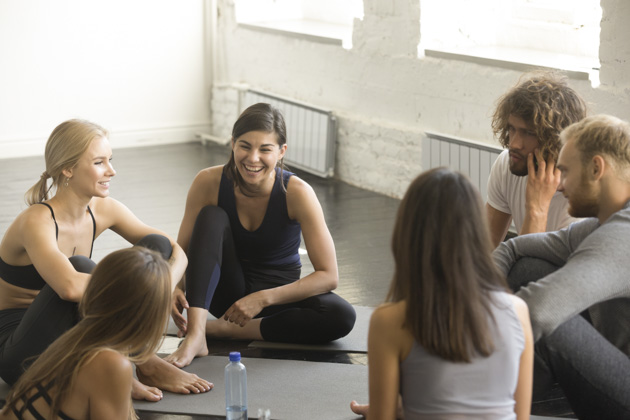 This is the most personalized and the most connecting thing you can do. A face-to-face meeting gives a personal touch and tells them that you care. In person, you can get a clearer sense of how your challenge participants are doing. Ask them simple questions about their thoughts, concerns, or questions about the challenge. You can check-in weekly or bi-weekly, and even mix in personal emails too.
Tip #3: Keep Things Interesting
Competitions are always exciting at first. But people naturally get less motivated over time. So, if you find that participants are lacking passion, feel free to do the following:
Asking for participants feedback throughout the process is necessary. Asking patrons what they think and how they feel is an encouraging move. So ask questions as often as you can.
Get outside! Yes, working out at your gym or studio is important, but sometimes (especially if it's an outdoor competition) getting out in nature can help. I mean, can you imagine training for a swimming competition in a lap pool? Get out and go on a field trip!
Tip #4: Cultivate a Family Atmosphere
This might be difficult for bigger gyms to do, but it's not impossible. Every gym, of any size, can take steps to ensure that their atmosphere is friendly and welcoming.
Since you will all be in training, having a healthy potluck is key. The potluck doesn't even have to be held at your gym. Rent a space nearby or host it in the parking lot. Food and conversation will never go out of style!
Host an after-hours meet-and-greet
Now, this is an event for inside your gym! Put up flyers, send emails, take phone calls, and make it happen! This is your opportunity! Introduce yourself, share why you're so passionate about what you do, and invite your patrons to do the same. Once people start talking they'll develop a bond. It's like what Forrest Gump Jr. said to the bus driver after they exchanged names in Forrest Gump: "Well, now we ain't strangers anymore!"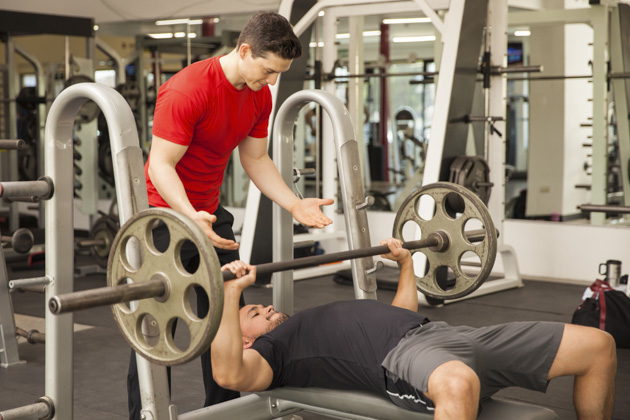 Introduce the buddy-system
Take your meet-and-greet to the next level! Go ahead and ask seasoned gym or studio goers if they'd be willing to connect with a newbie gym goer. This will give newbie gym goers a mentor who will motivate them to work out. Not only will it keep them committed, but it will also keep business at your gym or studio. Making friends is beneficial to everyone (including you)!
Tip #5: Keep your Clients Motivated with Rewards Points
Having a rewards system at your gym (whether you agree to issue a fitness challenge or not) is key. Although they can be intimidating, picking the right one is important. Rewards systems motivate gym goers because they can see the fruits of their labor.
WellnessLiving offers a built-in rewards program on top of our booking system and automated marketing features. Clients can track their process online or on their client app, and choose their rewards! WellnessLiving also offers a leaderboard, where members can see how they rank in comparison to their fellow gym-goers. A little healthy competition could be just what it takes to motivate your fitness clients!
Keep your Fitness Clients with you!
Client churn is never fun, but with these tips to keep your fitness clients motivated, you'll be sure to see some positive return!
While you're focusing on providing the best service possible to your clients, let us help with the rest. WellnessLiving offers an all-in-one fitness business management software that provides an easy-to-use booking system, automated marketing, a rewards program, staff and client apps, and much more! Ready to grow your business? Book a free, no-commitment demo with WellnessLiving today!