Nov 04 2019, 2:32 PM
How to Get Your Gym Clients to Write Reviews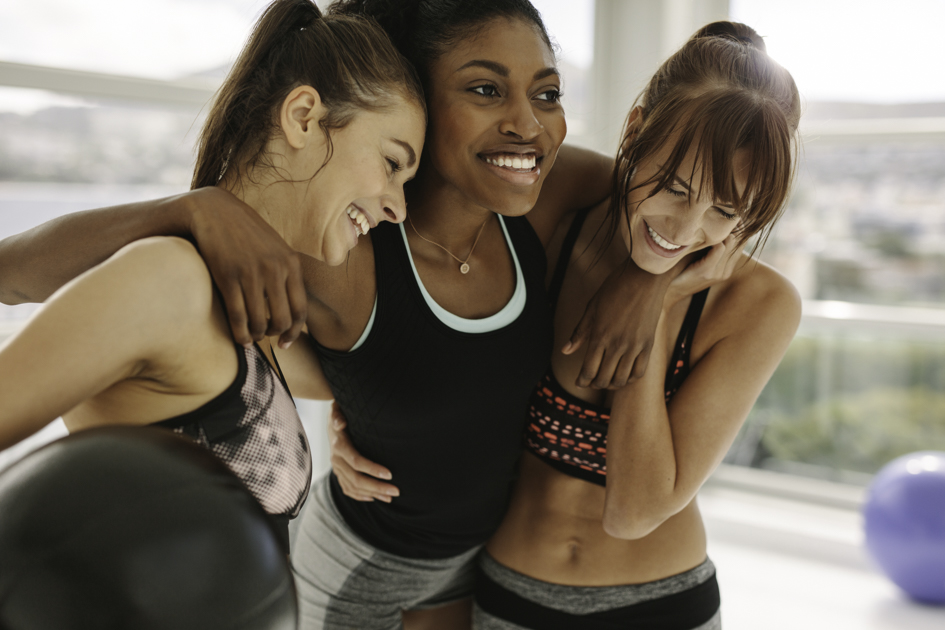 Knowing how to ask for reviews from your gym clients is an important part of building a successful business. With a good reputation both in the digital space and in the real world, your gym will knock out the competition!
Nowadays, most people look to the internet when searching for a new gym. Research has found that 85% of people trust the reviews they read online, and 57% go to a company's website after seeing positive comments others have written about them. Negative reviews also influence consumers a great deal, with 86% choosing not to use a particular service or buy a certain product after reading critical comments. As you can see, something as simple as feedback can make or break your business.
Make it a priority to ask for reviews from your clientele to increase your customer base and boost your business. The more positive reviews people see online, the more credibility you'll build in your brand!
7 Ways to Ask for Reviews
Now that you know the importance of a good review, let's dive into the best ways to get your members to leave positive feedback online. Get ready to stand in a league of your own!
1. Simplify the process
Many people are reluctant to leave reviews because it can be time-consuming, so the first thing you need to do is simplify the process! Your clients will be more motivated to leave their feedback if the process is quick and easy.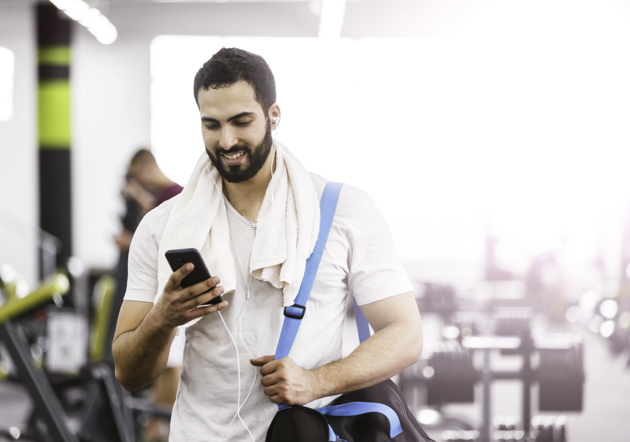 Start by putting direct links to your review platforms, like Yelp or Google my Business, on your website. These can also be included as part of your email marketing campaign, (more on this later!) which can take your clients directly to where they need to go to leave a review. Asking clients to go to a separate platform will lessen the chances of them writing a review, so make it easily accessible with a link.
Another way to make this process extremely simple is by providing a mobile option. If clients can quickly leave a review from their phone, they'll be more inclined to do so.
Don't have a mobile app? That's where we come in! WellnessLiving's all-in-one gym management software solution that allows you to streamline all aspects of your business and helps you promote your services. With the Achieve Client App, your gym members can leave their feedback easily and efficiently without having to go to a separate site. Not only do we make the process easy, but we help spread the word by sharing these reviews across the internet! Nothing will boost your gym's popularity like this handy feature.
2. Make your requests timely
Another important thing to remember when you ask for reviews is to do it at the most opportune moments. Once you find the times that are most fitting, you'll get the most powerful reviews!
As gym members, your clients are embarking on a fitness journey. There are several moments throughout this journey that you could ask them for feedback. For instance, when they accomplish their fitness goal, congratulate them in person and send a follow up e-mail asking them to review your facility. Another great time to do so is when they've referred a friend or family member or tagged your gym on social media.
It's important to catch clients just after they've shown they're happy with your services, so you can capture their satisfaction. If you wait too long, you may miss your chance and lose the energy of that precious moment. Timing is everything when it comes to asking for reviews, so develop a system that will work for your business.
3. Incentivize reviews with rewards
Let your gym members know you value their feedback by rewarding them. Not only will this show your appreciation, but it'll also create an incentive for members to write reviews.
One of the best ways to do this is through a rewards program. With WellnessLiving's rewards program, your clients can earn points automatically for writing reviews on social media. If you make this action the most valuable in terms of points earned, it'll motivate your members to leave more reviews on platforms like Facebook and Instagram. With incentives like discounts, perks, and/or free merch, clients will be eager to leave glowing feedback and accumulate points.
You can even customize your own competitions based on customer reviews. For example, provide your clients with the opportunity to enter into a larger draw or contest if they write a review. You can place certain guidelines for the contest, like being a member of your gym for a certain length of time. This way, you can ensure your reviews are coming from loyal customers who have been with you for several months.
4. Encourage your staff to ask for reviews
Your clients aren't the only ones who can be given an incentive for rewards. Create a system to encourage your team members to ask for reviews.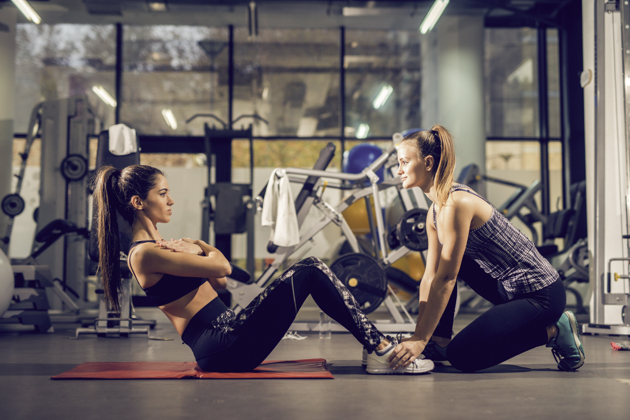 Incentivize trainers and your front desk staff to request feedback in exchange for bonuses and prizes. The more reviews a particular team member gets, the larger commission they earn. This can be quite effective with instructors and trainers at your gym, as they are one of the pivotal figures in your clients' fitness journey. They are the ones helping people achieve their goals and supporting them throughout the entire process. Since they see the transformation and effort clients make firsthand, they would be able to ask for reviews at the right moment (like we previously mentioned).
5. Take advantage of automated marketing
Automated marketing is another great way to ask for reviews. Instead of waiting for your clients to leave their comments, give them a little nudge in the right direction.
By automating your marketing, you can ensure that clients are being contacted at the right time, with a handy link to allow them to conveniently leave a review. WellnessLiving is an expert in this area.
How does it work? Through our email marketing campaigns, for example, you can customize your messages and send friendly reminders to your clients to leave a review. This can be done after they attend a class, buy merchandise, or refer a friend! We give you the opportunity to choose when you want these messages to go out in order to get the strongest reviews. Our SMS feature works the same way, however it has the added advantage of going straight to your clients' phone!
Through automated marketing, you'll generate more reviews faster than ever before!
6. Share positive reviews
Sharing positive comments you receive online is an extremely effective way to get more reviews. Once people see that you appreciate glowing feedback, they'll be more inclined to leave a positive comment of their own!
Use your social media platforms to highlight these reviews. For example, share the feedback you get on Facebook or Instagram, or use them for content for your weekly posts. Create a Friday Feedback post, for example, where you put the spotlight on a positive review and ask people to leave their comments. This will encourage your clients to engage and attract new members to your gym.
There are also specific tools you can use to make sure positive reviews are at the top of your chosen review platforms. This is done by marking reviews as helpful, which moves them to the top of the site. Now you can ensure that the public will see these reviews first, not only building credibility in your brand but enticing others to share their feedback as well.
7. Be responsive
Our final and possibly most important tip is to show your clients you value their feedback by always responding to their reviews, whether they're good or bad. This shows your gym members you care and that you acknowledge mistakes when they are made.
When clients have taken the time to leave a review, show them your appreciation by writing back. It would be ineffective to ask for reviews and then ignore them. This is one of the ways you can build connections with your audience, as they know you'll always reply to their comments. Once the public sees this, they'll feel more encouraged to leave reviews as they know they'll get a response. Soon, you'll be able to establish a community of clients who will feel that they can reach out to you!
One of the biggest mistakes that business owners make is not responding to negative reviews, or even worse, deleting them. Research has shown that companies who respond to negative reviews have higher ratings. When you write back you show the public that you can admit your faults, which builds your sense of credibility and professionalism. Clients will be more inclined to trust businesses which own up to their mistakes, rather than ignore them. The key to responding to such reviews is to acknowledge what the customer is saying and to be sympathetic towards their predicament. Apologize that they are not having the experience they expected and do whatever you can to rectify their situation.
Responding to reviews is vital if you want to foster relationships with the public and build a positive reputation in your industry.
All in All…
There are a variety of methods you can start implementing today to ask for reviews. Get your clients talking about your gym and watch your popularity soar!
WellnessLiving would love to help in any way we can. In addition to assisting you with generating more reviews through our Achieve Client App, automated marketing options, and innovative rewards program, we can help you streamline your business with our innovative software. Through our user-friendly online booking and scheduling options, integrated payment processes, and client management tools, your everyday tasks will become effortless!
Ready to stand out in your industry? Sign up for a free, no-commitment demo with WellnessLiving and enjoy everything our game-changing software has to offer!


Get Access To
Why Your Yoga Studio Needs a Loyalty Rewards Music
I'm already a WellnessLiving Customer
Getting your information.
Please Wait…