Dec 27 2019, 9:00 AM
Grow Your Martial Arts Studio With A Staff and Client App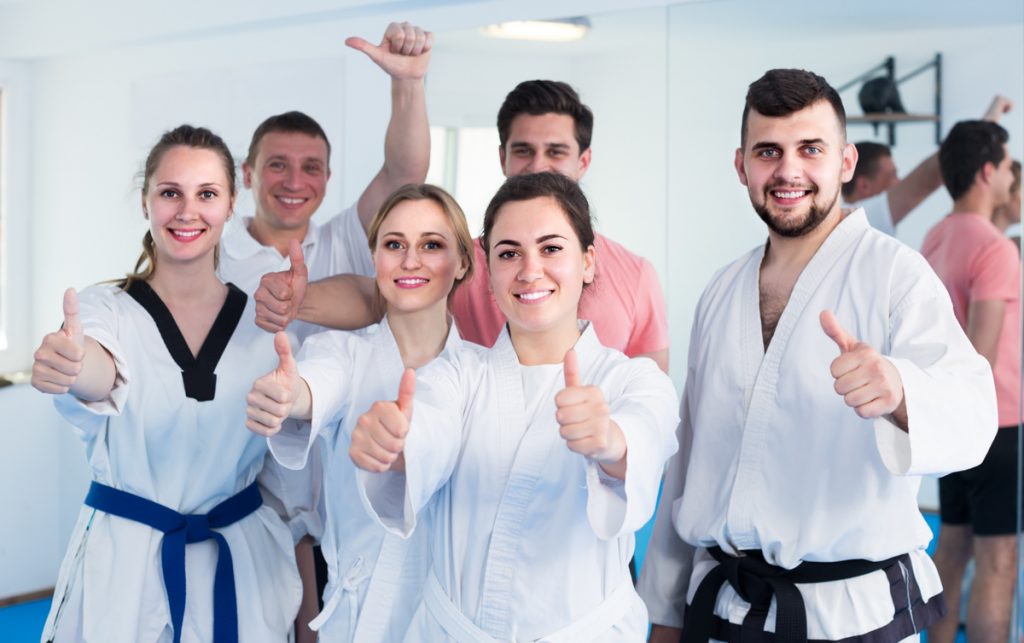 Are you looking to grow your martial arts studio? Your facility needs staff and client apps to get you where you want to go! Technology has evolved so much in recent years and keeping up with the times means you need mobile apps and a martial arts software to get your studio to that next level.
Why Are Mobile Apps So Important?
These days, technology rules our lives! Don't believe us? Studies show that people spend an average of four hours a day on their devices! When you think about the number of waking hours in a day, that's a large chunk of time.
From our phones to our tablets, we're doing everything from shopping to paying bills remotely. People expect fast and convenient access to businesses! Don't miss out on the opportunity to grow your martial arts studio with the latest technology.
Getting the right martial arts software for your business can make the difference between success and failure. Whether you're new to the game or a seasoned veteran, these apps will transform your business and improve your team's performance!
Wondering how staff and client apps can help your business? We've put together a guide explaining these apps and how they'll help you grow your martial arts studio with improved efficiency and a better student experience.
What's a Staff App?
Staff apps are a tool designed to make your team's life easier– and when your staff is happy, they're productive!
Adding a staff app to your martial arts studio is a way to better your business from the inside out. Looking to streamline your processes? Increase efficiency? Maintain consistency? These are just a few of the advantages you can look forward to with your staff app!
How Can a Staff App Help Your Business?
Let's take a closer look at the specific ways a staff app can address your business needs and help you grow your martial arts studio:
1. Keeps your staff organized
Want to kick your efficiency up a notch? Get your staff up to speed on faster and easier processes? Are you tired of juggling employee schedules and wasting time on spreadsheets?
To get your staff on track and keep them organized, a martial arts software with a staff app will do the trick!
We're talking about features like managing schedules, booking or canceling classes, shifting staff availability, and managing class attendance. And did we mention this can all be done with a few clicks on any mobile device? Having access to these features on the go will ensure that your staff is always connected!
Making your business better with increased productivity, better consistency, and organized efficiency, you'll grow your martial arts studio in no time – all thanks to the addition of a staff app!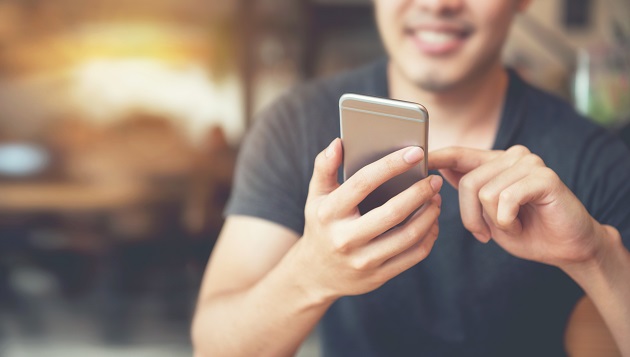 2. Allows you to process payments and check client profiles
Not only does a staff app get your business running more smoothly, but it also makes life easier for your team. Get faster purchasing, a closer connection to your community, and the added convenience of access from anywhere in the world! You're looking at a winning app to grow your martial arts studio!
Take payment remotely
You never know when you might have to take payment on the go and staff apps make that happen! Consider this: you're at your trade show booth and someone wants to sign up right there. No problem! The staff app makes remote payment a snap!
You can process and receive payments and send an electronic receipt right on the spot. What's easier than that? This is a great way to grow your martial arts studio by increasing your revenues and over-delivering on your students' expected experience.
Access client profiles
One of the best features of a martial arts software that contains a staff app is the access to information. From checking on a client's profile and tracking their history, to buying trends and reaching out to them via email or text, the staff app can do it all!
Allowing your team to access the info they need from any device at their convenience, means they can build a connection with your students by getting to know them better.
Building a connection by getting insight into their habits will allow your team to be able to better serve your students' needs. When your team invests time into your clients, your clients will invest in your business. Making your students happy means growing profits and a growing studio!
3. Gives you the tools needed to grow your martial arts studio
At WellnessLiving, we've taken staff apps to the next level with our Elevate Staff App. In addition to all the benefits we've already covered, our martial arts software offers even more tools to help grow your martial arts studio like a pro.
Our easy to manage app also allows your team to create business reports, check on payments, and sign contracts – and it goes where you go! Our experts have developed a staff app that your team will love. Get and stay organized with WellnessLiving's staff app.
What's a Client App?
Now that we've gone over the great features of the staff app, do you really need a client app? The answer is yes! A client app is a tool that allows your clients to manage their profiles, track their loyalty points, make purchases, and more!
How Can a Client App Help Your Business?
Your client app will allow you to build your brand and take your customer experience to the next level. Need more info? Here are just a few ways that a client app can help grow your martial arts studio:
1. Builds brand recognition
Build your brand and grow your martial arts studio with a branded client app! The more familiar you make your business, the more trust you build. Think about this in your own life: if two coffee shops were side-by-side, one familiar, one brand new, which one would you visit? Chances are you'd go with a brand you trust, just because it's familiar to you.
This same premise applies to your business! When you brand the app that your clients use, each time they use it, their trust and loyalty in your business is reinforced – not to mention the credibility that the app itself demonstrates.
At WellnessLiving, we know how important it is to get your brand in front of your customer as often as you can. Our Achieve Client App will change the way your clients see your business and help get your martial arts studio to that next level.
You want to stand out from your competition and one feature that will send you to the front of the class is customization. Here are 2 ways that adding customization to your client app will make building your brand a no-brainer:
Making it personal
One of the perks of having customizable martial arts software is that you can include your name and company colors. Personalizing the look and feel of your software will re-enforce the consistency of your brand, adding professionalism and credibility to your studio.
When you create a sense of familiarity for your clients, you'll see their trust and loyalty grow right along with your revenues!
Remain top of mind
The more you can build your brand recognition, the more you'll stay top of mind! By including your name and logo throughout your martial arts software, you'll establish a strong sense of professionalism and credibility – while keeping your business familiar and trusted. Now that's how you grow your martial arts studio!
2. Enhances client engagement
Do you have a loyalty program? Clients striving to reach a goal and receive a reward will want to stay on top of their progress. You can offer them that opportunity with a user-friendly app! Your clients will love being able to track their own progress and monitor how close they are to earning those rewards.
These are all fantastic features, but if you're looking to go to the next level, read on… A client app will up your client experience, but a customized client app will really make you shine!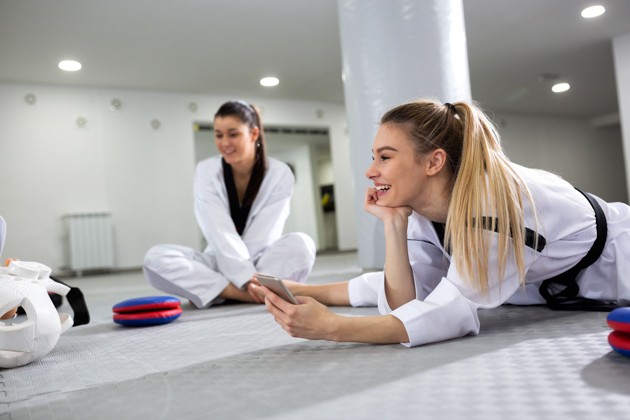 3. Provides convenient booking options
Today's society is all about the fast and easy experience and you could be missing out on a chance to grow your martial arts studio if you don't keep up. In our busy lives, we're often shopping, searching the web, or doing research while brick and mortar businesses have closed for the day.
Clients looking to sign up for a martial arts class, buy merch, or access their own profile, can do so from anywhere, anytime with a client app. It also allows students to book, change , or cancel a class quickly and easily.
Here's a great way to stand out from the competition by offering a convenient way for your students to manage their own schedules at your studio.
Why WellnessLiving is the answer
At Wellness Living, we're the experts. We are trusted by businesses worldwide, and we can help you too! What does our martial arts software include? Great news! Our Elevate and Achieve apps come standard with your package, and there aren't any competitor ads for you to wade through!
Take your martial arts studio to the next level by increasing efficiency and simplifying your processes. Stay organized, get your team on the same page, and better your student experience with the tools in WellnessLiving's martial arts software to watch your business grow! Book your free, no-commitment demo now!