Mar 09 2020, 9:00 AM
How to Grow Your Martial Arts Studio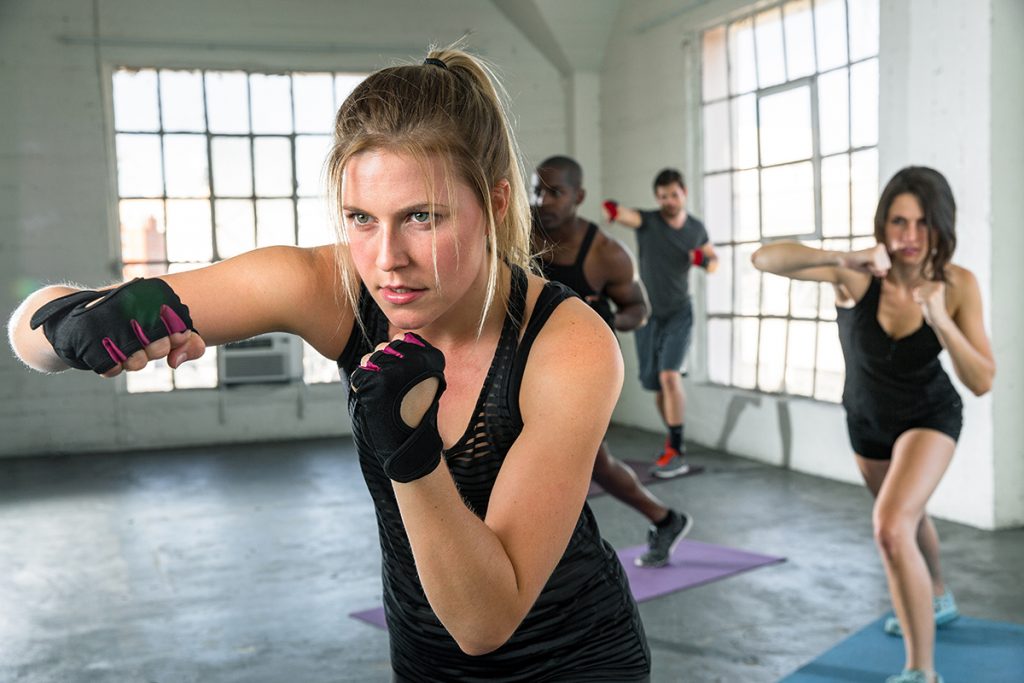 Over the past five years, the martial arts studio industry has risen in popularity by 4.2% in the United States alone. It is now a $5 Billion industry with over 80,000 studios and 85,000 employees across the country.
A growing number of people are expressing interest in martial arts, and it's not just children. Adult martial arts programs have become increasingly mainstream, with no signs of slowing down. That said, with the rise of more studios and businesses comes an increase in competition.
So how do you stand out amongst the crowd? Read on for some industry-tested tips to attract more clients, increase revenue, and grow your martial arts studio.
1. Tap into Industry Trends
While martial arts is not an industry for fads, it is one that appreciates innovation.
The skills and techniques may be rooted in tradition, but the training styles and popular variations change with the seasons.
A good way to grow your martial arts studio is to stay on top of the trends in your community and see to apply it to some of your programs.
Here are some of the biggest trends in the martial arts studio industry now:
Self-defense workshops
The increase in demand for self-defense classes stems from tragedy. With the rise of hate crimes across North America due to the current political climate, the martial arts industry has seen a sharp increase in self-defense workshop enrolments.
Instructors of these courses focus on creating safe havens for targeted groups, such as women of color and members of the LGBTQ+ community.
If self-defense courses can be set up in your dojo, consider increasing the number of workshops you offer. Specialized packages geared towards helping specific groups (especially those who are often targeted) are a great way to not only increase visibility for your martial arts school but also to give back and help your community.
Mixed Martial Arts (MMA)
Riding on the popularity of UFC tournaments and Hollywood action movies, MMA-inspired workouts are in high demand. Instructors have seen a notable increase in interest and have started to incorporate MMA drills into training sessions.
These are popular for a number of reasons, and one of them is their combination of strength and cardio, the efficiency of which has been popular for busy people. Look into offering MMA workshops to see an increase in fitness junkies in your dojo.
Beginner Classes for Adults
It's a common misconception that if you want to practice martial arts, you have to start when you're young. As a martial arts studio owner, you know that's not true. So why not offer beginner classes specifically for adults?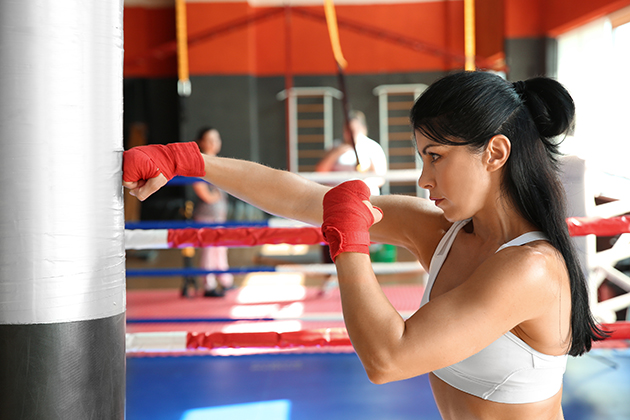 While it is true that more children start martial arts than adults, that doesn't mean the latter aren't interested, they just don't want to look silly practicing with children half their size. To grow your martial arts studio, offer beginner classes for interested clients aged 18 and up.
You can promote these classes on your social media to increase visibility. And speaking of social media…
2. Amp Up Your Marketing
When it comes to growing your martial arts studio, having a solid marketing strategy is a no-brainer. Here are some tactics that have proven track records of success:
Keep your website and social media accounts on point
Your digital presence is often the first impression new customers get, so make it good.
Make sure your website is easy to navigate, aesthetically pleasing, and up to date. Stay true to your branding, use your studio colors, and make sure your logo is visible.
Tip: Hire a professional photographer (or a friend who's good with a camera) to take pictures of your studio and use those professional photos to personalize your website.
Keep your social media accounts consistent. This means using the same display picture and banner across all platforms. Be sure to include a concise "about section" that has your studio name, phone number and address. Maintain a posting schedule and try to stay active online. Use social media to announce promotions, events, and even student and staff spotlights.
Get on the Back-to-School Train
The start of a new school year or semester is the perfect time to promote your martial arts studio. This is when parents are looking for after-school activities for their children.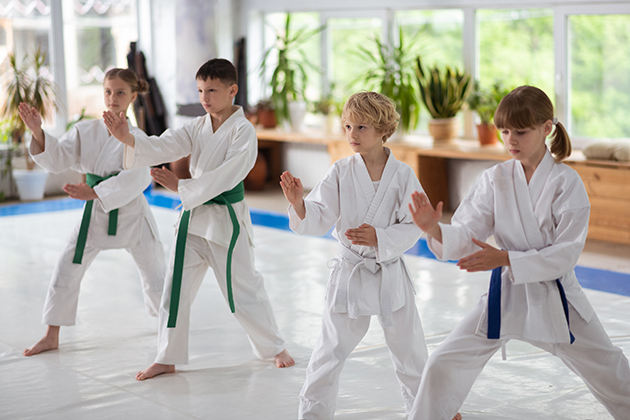 To entice more sign-ups to your dojo you can:
Introduce limited time offers: Create back-to-school packages, such as 10 classes for the price of eight, or 15% off the whole season if they sign up within a specific time frame. These are a great way to introduce a sense of urgency to encourage students to sign up.
Wave registration fees if they sign up for a limited time: This another good incentive for parents to sign their children up for your martial arts studio that won't cost you much, but offers a sense of urgency to encourage registration.
Offer a free gift with registration: The truth is everybody loves free gifts. Another bonus to this is if you offer branded merchandise, that's free advertising for you.
Partner with schools and community centers: You can also check with the schools and community centers in your area to see if they are willing to set up an after-school-program with your studio. This is really popular with parents of young children, who are more than happy to sign their kids up for a safe and productive after-school program.
Participate in Your Community
A good way to get your martial arts studio to the forefront of people's minds is to increase your visibility in your community. From participating in events to starting your own, there's a number of things you can do.
Here's a few:
Get a booth at festivals: Come summer, there's no lack of food and music festivals. Look into getting a booth to promote your martial arts studio at these people-packed venues. You can put on contests and mini-tournaments to attract attention. Keep computers or tablets on hand to let interested students sign up on the spot.
Sponsor a youth group: Supporting groups in your local community centers or youth sports teams is a good way to not only get your name out there, but it's a great way to give back. This also gets more people talking about your studio, bringing it to the front of their minds the next time someone they know asks for a martial arts studio recommendation.
Organize your own events: If there aren't many events in your city, or if you're an overachiever like us, consider putting together your own event. This is the perfect opportunity to think outside the mat and stand out. What's your specialty? Do you boast famous instructors? Unique workshops? Interesting affiliations? Put these on blast at a showcase event or tournament. Promote and get the word out there via social media. Contact local news teams to cover your event. Make sure to decorate using your company colors and wear branded merchandise to solidify your brand to the viewing public.
Tip: Remember to set up a registration team at the event to get people to sign up on the spot with tablets or laptops, you can set this up with a martial arts software.
Bring-a-Friend Rewards Programs
One of the best ways to get new students is by word of mouth. People are more likely to trust their friends than online reviews, and parents are more inclined to sign their children up for activities and classes other parents recommend.
Encourage your existing students and their parents to recommend your martial arts studio by offering them points for your studio's loyalty program, or a reward such as 50% off their next class, if they bring a friend.
Tip: On top of rewarding your current students when they bring a friend, add an offer for their friends such as 25%-50% off their first class, or a discount on a full set of workshops.
3. Stand Out from the Competition
The continuous rise of the martial arts studio industry also means a rise in competition. So how do you stand out from the busy crowd? Here are our tips:
Solidify Your Brand
What is your studio best known for? A special technique? A unique approach to training? Get more specific, what can you teach that other martial arts studios can't?
You may want to be a one-size-fits-all studio, but narrowing down your expertise and focusing on a specific target audience or martial arts style can help you solidify your brand, which leads to higher trust and confidence in your dojo.
Offer Special Programs and Packages
Stand out with unique programs or packages tailored specifically for your target market. What's the biggest demographic in your client list? Consider investing more into them by creating special workshop packages to invite more of them onto your attendance list.
Are the majority of your students in elementary school? Consider creating an after-school program for them.
Do you primarily train adults? Create evening class sets that let them pick which days of the week they want to drop in.
This is the time to get creative.
Streamline Your Business Management
One of the biggest complaints studios get when prospective students sign up for extracurricular activities is a lack of studio organization or a hard-to-navigate website. Luckily there's a solution for that.
Streamline your business management to make signing up and payments easy for you and hassle-free for your clients with an all-in-one martial arts software.
WellnessLiving offers a martial arts software solution to help you:
Set up easy payment options
We help you set up your online and mobile payment options for classes and merchandise, with an integrated credit card processing system that cuts transaction times in half.
Streamline class sign-ups
WellnessLiving is integrated with Reserve with Google, which allows students to book classes directly through Google Search, Google Maps, or the Reserve with Google website. This makes signing up super simple, and neither you or your client need to pay extra for it. Any classes booked with Reserve with Google automatically syncs with your WellnessLiving schedule every 5 minutes, so you don't have to manually manage it.
Manage your rewards program
A rewards program is critical in your efforts to build customer loyalty. With WellnessLiving, we help you set up and manage your rewards program system. Tell us what you want, how many points you want to award for what actions, and we'll create the martial arts software for you and your clients to track these points automatically.
Market your business
There are countless different ways to set up your marketing strategy, but the key is to do it effectively. WellnessLiving can help you manage your e-mail and mobile campaigns by showing you who's opened your messages, and automatically re-sending to those who didn't open your emails the first time. WellnessLiving also displays reviews of your studio on Google, making it easy for clients to learn more about your martial arts studio before they sign up directly with Reserve with Google (it's all connected!).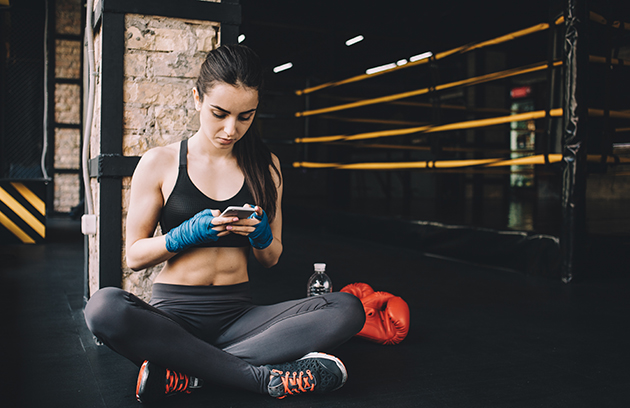 Stand out with your app
Fit in with the digital world with your very own app, one that your students can use to see their schedules, track their rewards points, pay for classes, and sign up for new ones. We suggest making your own or go with an app developer that lets you fully customize your app. One option is WellnessLiving's customizable Achieve Client App. Per your specifications and ideas, we can make an app for your martial arts studio specifically for your students to use, complete with your branding and logo.
To Sum Up
Growing your martial arts studio takes a combination of revamping your programs and effective marketing. It's a good idea to revisit your studio strategy every season to stay on top of the trends.
You want to grow your martial arts studio! WellnessLiving's martial arts software is there for you! Our martial arts software can take care of your daily operations, such as student and staff management, rewards programs, mobile apps, and much more!
Are you ready to stand out in your industry? WellnessLiving's martial arts management software has the tools you need to grow your business. Book a free, no-commitment demo today?