Sep 20 2019, 9:00 AM
Grow Your Pilates Studio with these Fall Marketing Ideas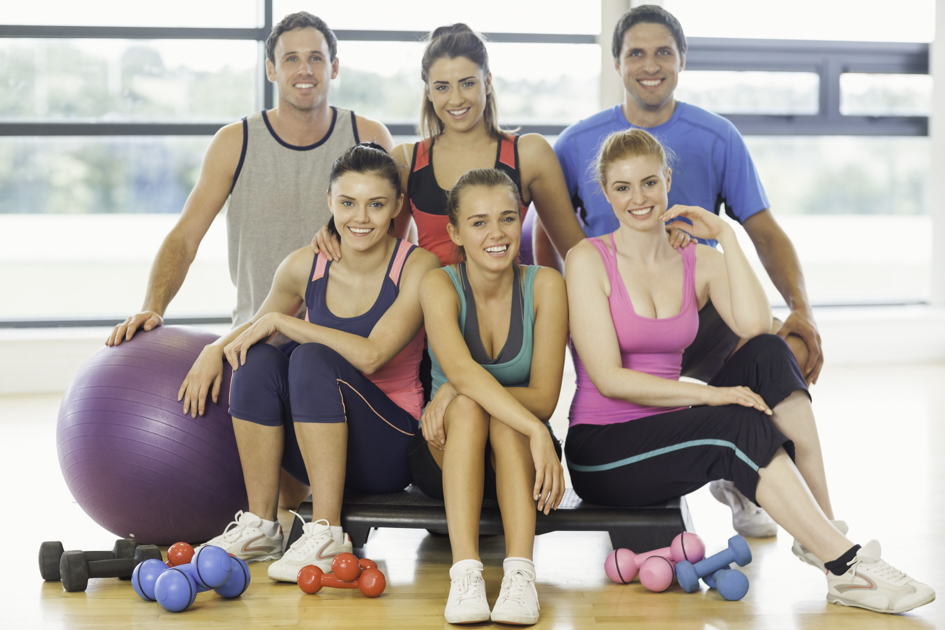 Dive into autumn with these unique Pilates fall marketing ideas! The crisp air and scent of pumpkins will soon be upon us as we enjoy the colorful canvas that nature paints for us every year. Greet the season that's all about transformation by giving your marketing strategy a seasonal makeover!
Much like the seasons, your promotional methods should never remain stagnant. New trends and changes are always arising to keep the public more engaged with brands around the world. Keeping up with these trends is of vital importance as it can help you effectively reach your target audience. Let's get into a little bit more detail.
As a business owner, there are several advantages to observing the latest developments in the world of marketing in your particular industry. First, it allows you to observe consumer behavior and what people are gravitating towards. By knowing what's in and what's out, you can adjust your promotional methods accordingly. Second, this will keep your business current. If you fall behind your competitors due to ineffective or old-fashioned advertising techniques, your facility will only suffer.
With the start of a new season, studios are already modifying their approach to connect with the public. Now, it's your turn to use this enchanting time of year to boost your business!
6 Pilates Fall Marketing Ideas
We've compiled a list of the most effective Pilates fall marketing ideas to make your facility the most popular destination this season! With these techniques, your target audience will definitely "fall" for your studio!
1. Make them an offer they can't refuse
Capitalize the desire to stay in shape during the holidays and start your own fall trend by offering clients a special discount during this season. For example, offer all newcomers up to a 40% discount on classes if they sign up within the time-frame. Or if clients sign up for two different types of Pilates classes at the same time, offer them a gift card that they can use for free merchandise, a discount on services, or points towards their loyalty card! This method will encourage more prospective clients to join your Pilates studio and give you an edge over the competition.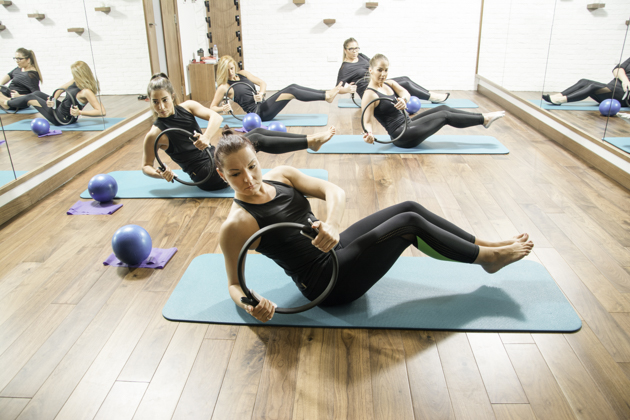 Don't forget about your existing clients! If you have a rewards program, boost the number of points they earn during the fall. For instance, instead of only receiving 50 points for referring a friend, award them with 100 during the month of September. This will increase your clientele and boost your studio's popularity more than ever!
2. Promote an end of summer flash sale
Another fall marketing idea for your Pilates studio is having an end of summer flash sale on your merchandise. A flash sale is a sale on items for a limited period of time. This method will not only attract people to your studio, but it'll also allow you to get rid of any leftover items from your summer collection.
Since business tends to slow down during the summer season, you may not have had the chance to sell all of your summer merchandise. Use the beginning of fall as a chance to start promoting a special flash sale to lighten up your inventory. The beauty of a flash sale lies in its sense of urgency, as it is only for a short period of time. Studies have shown that if people feel that they don't have much time to buy these limited items, they'll be more inclined to make on-the-spot purchases.
Spread the word through various channels such as email marketing and social media to make sure that your clients know that this is a time limited opportunity! Get ready to boost your sales with this Pilates fall marketing idea.
3. Attract attention with a seasonal social media contest
Looking for more engagement and followers on Instagram or Facebook? Use a social media contest to kick-start the fall season.
The stunning autumn leaves make for an incredible background for any photo, so why not set up a fall photo contest to increase your social media following? Ask your followers to post a video of them doing their favorite Pilates pose in a beautiful setting. Or, since this season is all about change and transformation, ask the public to post how the practice of Pilates has changed their life.
Pick one winner, and award them with a free 6-month membership to your studio or a chance to participate in a Pilates retreat in an exotic location! Not only will this increase your followers' engagement with your studio, but it'll also entice new people to join your social network.
4. Take advantage of the school crowd
Reaching out to schools in your community is another fall marketing technique that can help boost your Pilates studio's popularity. With the start of a new academic year, students and teachers alike will soon be craving a sense of relief from their stressful schedules!
Contact the local schools in your community and see if you can host an informative assembly. During your presentation, educate your audience on the fact that Pilates is extremely helpful in strengthening core muscles and enhancing the connection between the body and the mind. Both teachers and their pupils will find this helpful in order to give themselves a relaxing get-away from all their school deadlines.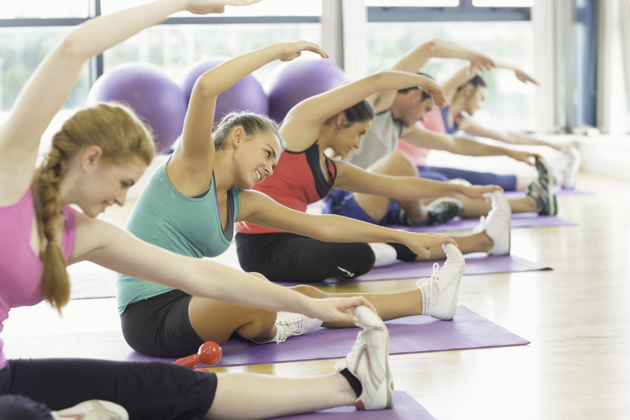 Additionally, the start of the new school year means the resurgence of sports teams, so remember to emphasize the fact that practicing Pilates is very useful for athletes! Pilates is an excellent workout that aids in preventing injuries and helping players recover. Because of the flexibility and control required to do the movements, school teams and coaches may find it useful to send students to a Pilates class as a form of training.
To encourage students and teachers to sign up, offer a discount on classes and a special deal for school teams if all players sign up together!
5. Modify your studio schedule
With most of the public returning to a sense of routine in the fall, it would be wise to modify your studio schedule to accommodate them. This fall marketing method is sure to boost your Pilates studio attendance rates!
As a business owner, it's important to focus on your target audience and their schedules. For instance, if several working professionals frequent your facility, add more popular classes in the evening for them to enjoy after a long day at work. If students and teachers are your most popular demographic, think about adding sessions in the afternoon and decreasing your morning classes. More people will be attracted to your studio if you adjust your schedule to meet their needs.
Make your Pilates studio a part of your clients' weekly routine! Your business should be a place where they can find relief from their hectic lives.
6. Offer Themed Classes and Workshops
Our final Pilates fall marketing idea is hosting fall themed events at your facility. Attract the public with occasions they come to look forward to every year!
Autumn is all about change and transformation, so consider hosting a workshop dedicated to transforming the body. Much like the trees during this season, clients will be able to shed excess pounds in this intensive workshop and change the way they connect with their body. To attract more clients and to make this a popular annual event, reach out to a highly experienced instructor outside your studio that the public may not be able to get access to on their own. If a reputable name is attached to your workshop, more people will be inclined to join.
For instance, Halloween is a popular event during the fall season, so capitalize on the fun and invite all your clients and their children to a Halloween themed class! Encourage participants to dress up in costumes and ask your staff to join in the festivities too. Decorate your studio accordingly to truly maximize your customers' enjoyment. You can also host an event on Halloween night to attract trick-or-treaters. Many children are often with their parents walking around the community on this spooky evening, so offering some candy and chocolate in addition to your studio's card to visitors is a great way to advertise your Pilates studio!
We'll Leaf You with This…
Fall is a magical time that many people look forward to all year round! Use their enthusiasm for the season to execute these effective fall marketing ideas to attract as many clients to your Pilates studio as possible.
Looking for a better business management solution during this transformative season? Look no further than WellnessLiving. WellnessLiving's all-in-one Pilates studio management software is designed with you in mind, offering everything from online booking, to automated marketing, to staff and client apps, to a rewards program system, and more. Sign up for a free, no-commitment demo today and discover how WellnessLiving can make the public "fall" in love with your business!