May 29 2019, 8:16 PM
7 Gym Marketing Strategies to Help Your Business Stand Out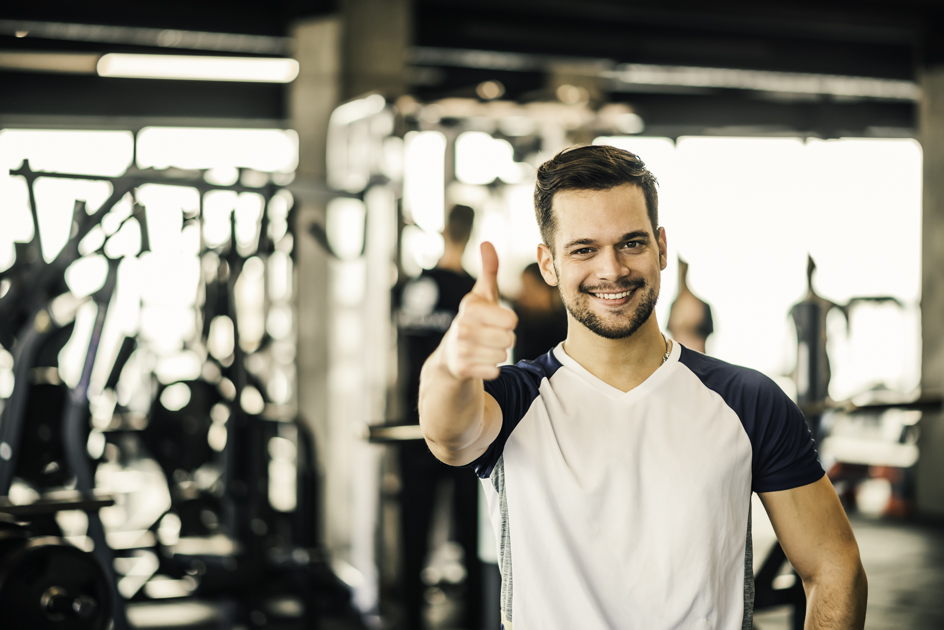 Are you ready to raise the bar with these unique gym marketing strategies? Propel your business forward with these gym promotion ideas!
In our modernized world, effective marketing is crucial! Every business is trying to stand out and the competition is fierce. This is why you need to consider the most beneficial ways to promote your gym and let it bask in the spotlight. Because we're living in an age where technology is king, this dream can now be a reality.
It goes without saying that the benefits of promotion are endless. From building your clientele to establishing your brand, there are several ways that marketing your gym can push your business to extraordinary heights.
Ready to take your gym to the next level? Read on to learn the best gym marketing strategies to raise your gym above the rest.
Gym Marketing Strategy #1: Build a Website
One of the most fundamental gym marketing strategies is to build your own website. Having a professional website is your business's stamp in the digital world. So, what are you waiting for? Make your presence known!
Think of your website as a blank canvas where you can paint the vision you have of your gym. This is your reflection to the public, so take the time to think about the content, layout, and design. The best thing to do to help you get started is to think about your target audience and mould your website to appeal to them.
In addition, consider your ideal client and think of what tone of voice would appeal to them. In other words, let the words used on your website reflect your clients' voices. Also, keep the layout simple and make the page easy to navigate for customer convenience.
Gym Marketing Strategy #2: Use Social Media
Social media is a powerful force that can make or break your business. If used the right way, it can increase your gym's visibility to the world and build its reputation!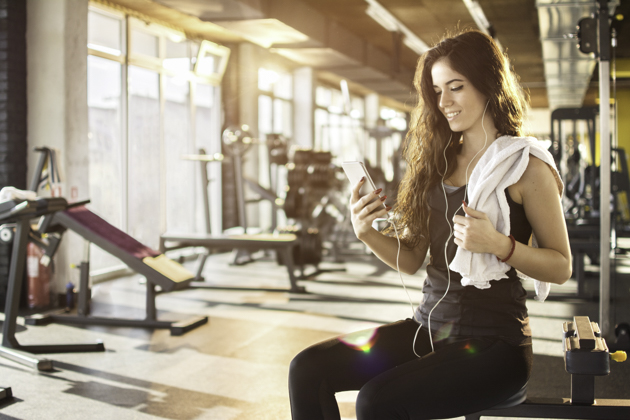 Since everyone is on a certain social media platform nowadays, why not use it to communicate with them directly? Study your customers and figure out where they spend most of their time digitally. If your clients are mostly millennials, you can reach them best through Instagram or Snapchat. These social media platforms are very visual as they rely on images and videos to attract attention. If your customers are slightly older, try Facebook.
The most important thing to consider when using social media as one of your gym marketing strategies is to be engaging. The best way to do this is through a content calendar. Plan your posts every month and try to come up with effective themes for each day such as Merchandise Monday, Trainer Tip Tuesday, or Weight Lift Challenge Wednesday. Also, don't limit yourself to only posting images, but upload videos as well (we'll delve into this a bit later)! In addition, make your posts interactive by asking your followers questions and encouraging them to comment or tell their story.
Showcase your gym as a place of empowerment and positivity through social media!
Gym Marketing Strategy #3: Maximize Visibility with Facebook Ads
Paying a little extra for Facebook ads can help your gym go a long way! Let's explain exactly how they work.
The beauty of Facebook ads is that they can help you target a very specific audience. How is this done? On this social media platform many people post their interests or hobbies. Facebook picks up on it and can even match this information with other details it may acquire from external sites. Its system can then advertise to people who show an interest in working out or going to the gym, for example. It can go so far as to target certain age groups, locations, and behavior.
Another way Facebook ads can help is through look-a-like matching. By inputting a list of emails of your current clientele into its system, Facebook can target ads towards them and even use a unique algorithm to target people with similar interests!
With Facebook ads, you will truly get noticed and stand out from the crowd. Though this is one of those gym marketing strategies where you have to spend a bit of money, it'll be worth it in the end when you make it back with several new customers.
Gym Marketing Strategy #4: Video Tutorials
After Google, YouTube is the second place people go to when they want information. Use this to your advantage and start posting video tutorials to attract future clients and build your gym's reputation!
On YouTube you can provide people with real value by teaching them how to take care of their bodies and the most effective workout routines. For instance, you can try to encourage some of your fitness trainers to upload videos showing some workout routines that they swear by! A singular step by step tutorial can be posted with each trainer, teaching the public how to do their favorite workout moves. One video per trainer is enough to make people hungry to learn more. Your staff can even end the videos by telling people if they want to learn new fitness routines, they can sign up for their class at your gym!
The more people watch your videos, the more visibility and credibility your business gains. Soon, people will flock to your gym to get the full experience!
Gym Marketing Strategy #5: Keep up with Trends
Keeping up with trends is another great strategy to help your gym's popularity sky rocket!
There are always new things happening in the fitness world, so it's important to stay up to date. From spin parties to trampoline workouts, get people's attention by offering new classes and incorporating the latest trends. Take a break from the monotony of the conventional and give your clients a truly unique experience!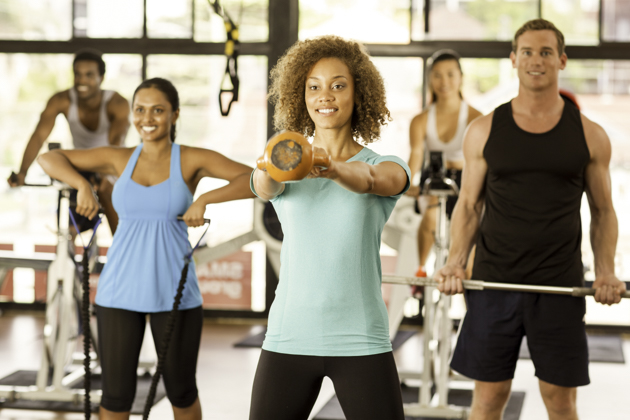 In addition, stock up on the newest fitness equipment as there's always fresh workout gear being used. Incorporate them into your classes and teach people how to use them effectively. If you provide your clients with the latest in technology, they'll pay you back with their loyalty as they'll see your dedication and reliability.
Gym Marketing Strategy #6: Consider Influencers
Need a way to get a lot of followers fast? Then using the power of influencers is your solution!
As the name states, an influencer is a person who influences others because they've gained a large following regarding their knowledge in a certain industry. By partnering with the right influencer for your industry, you'll be able to expose your gym to a huge circle of potential clients.
There are many fitness influencers in the digital world who train daily and post tips about how to stay healthy. Imagine if one of these influential individuals posted themselves working out at your gym one day. This would boost your gym's following in a heartbeat!
Because there are so many influencers out there, the best way to approach this method is to find an influencer who reflects your business's values and mission and whose followers fit your target audience. With their help, thoughtful content can be posted to increase your clientele and popularity. With the right influencer, you can catapult your business to the next level.
Gym Marketing Strategy #7: Automate Marketing
One of our more exclusive gym marketing strategies is to automate your marketing. This is one technique where WellnessLiving can lend a helping hand!
With our automated marketing function, we can send emails to existing clients to keep them coming back. For instance, with the help of our unique software, an email can be sent to new gym members after their first class, asking them to write a review. This shows your customers that you truly value their opinion and want their feedback. Reminder emails can also be sent to your customers if they haven't been to your gym in some time. This technique keeps your gym alive in your customers' minds, making it hard to forget you.
With the help of these emails, clients feel that you care about them and value their presence at your gym.
To Sum Up…
Marketing your gym is vital in today's market in order to get noticed. Consider in-core-porating these gym marketing strategies to make your gym a household name!
If our automated marketing function sparked your interest, you'll be glad to know that that is just the tip of the ice berg! We can help you reach your marketing goals, build your customer retention rates, and even help you manage your business when you're on the go! Book a free, no-commitment demo with WellnessLiving today to unlock your gym's full potential!