Jul 18 2019, 4:22 PM
A Gym Owner's Guide To Front Desk Management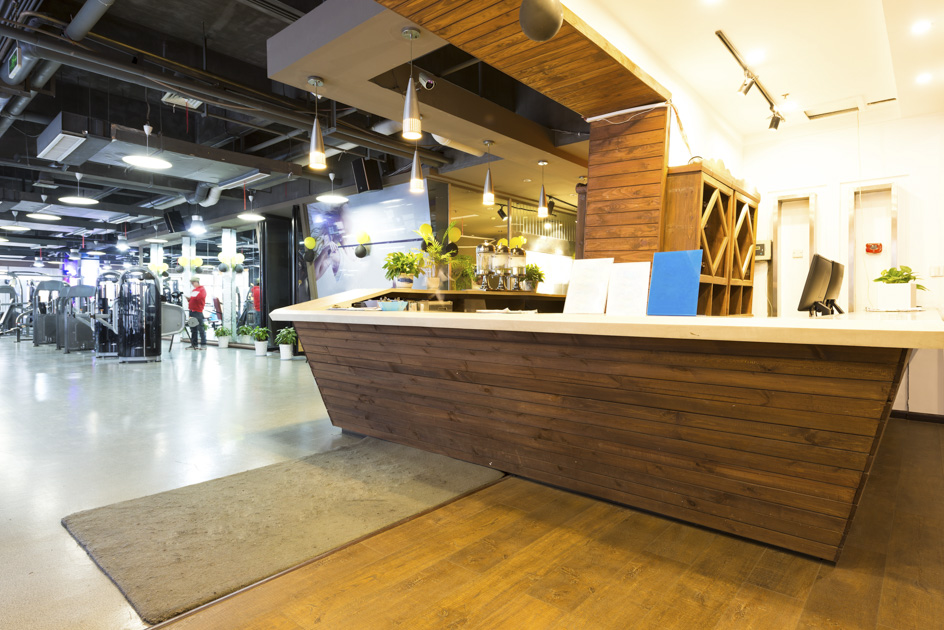 What does your gym's front desk look like? Are you geared up for success? This is your friendly reminder that in addition to your well-equipped studio space and engaging fitness classes, your gym's front desk area also needs a little TLC. After all, your front desk runs daily operations, and is the first impression your customers get.
How many times have you heard the phrase, "First impressions are important"? Probably too many to count, but for good reason. As with meeting new people, first impressions are also important when it comes to business to customer interactions. Because on the whole, an efficient and welcoming front desk says a lot about your gym.
So what can you do to build and maintain a top-notch front desk system?
Hire the Right Staff and Train Them Well
A common misconception is that running the front desk is an easy job. That couldn't be further from the truth. The front desk is the touch-point of almost everything that happens at your gym, from client sign-up to merchandise purchasing to customer service.
When it comes to finding the right receptionist for your front desk, keep in mind the person you hire will be an ambassador for your brand. They will become your company's face and voice, and should share similar values. Look for a candidate who understands your gym's vision and can deliver the type of customer experience that sets your studio apart from the competition.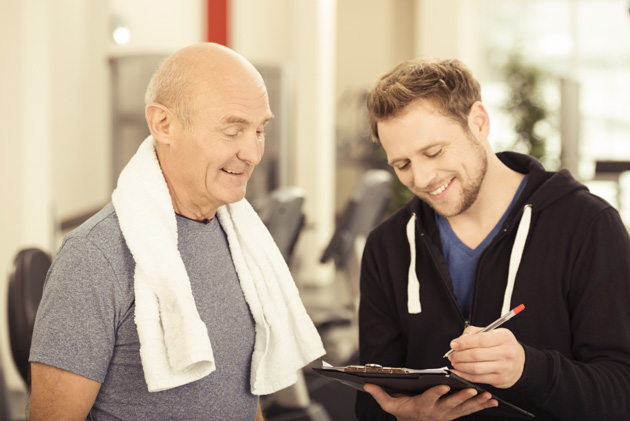 Once you build your team, it's time to look into training. Aside from informing new hires about the history of your company and your objectives, you should also implement sales training and make sure they are well versed with your studio's management software (more on this down below).
Also, consider hiring a customer service trainer to run a workshop for your front desk staff. Or send your team to a conference or coaching session focused on customer excellence. Putting in the extra effort to prepare your front desk staff will pay off in the long run. You'll be surprised by how important friendly customer service actually is. Often times it's not the situation, but how customers are treated by your staff, that makes a world of a difference.
According to a report by Walker: by 2020, customer service quality will surpass service quality and price when it comes to choosing between different companies. This means people will choose a more expensive membership if that means they get good customer service.
Poor customer service will not only impact current members but potential new ones as well. In the age of digital media, online reviews do a lot when it comes to driving new leads. Rude remarks (even accidental), disregard, or incompetence when it comes to answering questions, and poor problem solving are prime reasons for disgruntled customers to vent their frustrations on the internet. This will make a dent in your gym's reputation, and over time will contribute to loss of revenue.
So start strong, hire the right people for your team, and train them well. Your business starts with your staff and how they treat your clients.
Improve Your Space
What's the first thing people see when they walk through the door? Is it a bland desk area with questionable lighting or a bright space with your logo front and center? You should aim for the latter (unless your gym features low light therapy, in that case, please ignore the tip about lighting).
Environment plays a huge role in how people feel and thus influences their impression on the places they visit. A well-designed space with a pleasing aesthetic is welcoming and comforting. And the best part? It doesn't have to take the entire team of an interior design reality show to give your gym's front desk area a makeover.
Here are the main aspects to keep in mind:
What's on the walls?
One of the first thing people see are the walls, so choose what you put on them wisely.
Consider putting the name and/or logo of your gym front and center. Not only does that tell new clients that they are in the right place, but it also reinforces your brand. You can also add your mission statement next to your logo to tie the whole display together.
Other wall decorations such as wallpaper, posters, and bulletin boards can also contribute to your space. This is where you can be creative, but don't go overboard! You definitely don't want to seem cluttered or disorganized. Make sure to look at the space in its entirety to ensure it all ties together.
How's the waiting area?
Having a comfortable space for new and prospective customers to relax while waiting for service, or simply for members to put their bags down and wait for their friends, will make a world of a difference.
It doesn't have to be a big space, but putting in a little extra effort to make your waiting area comfortable and inviting will make a big difference.
Consider adding cushioned chairs, a small water cooler, an indoor plant, and/or a table with a nice selection of up-to-date magazines.
The lead of the show: the desk
Stage set, lights on, now the key is to make sure your main act is prepped and ready. You have an all-stars front desk team, now you have to prep them with the right props.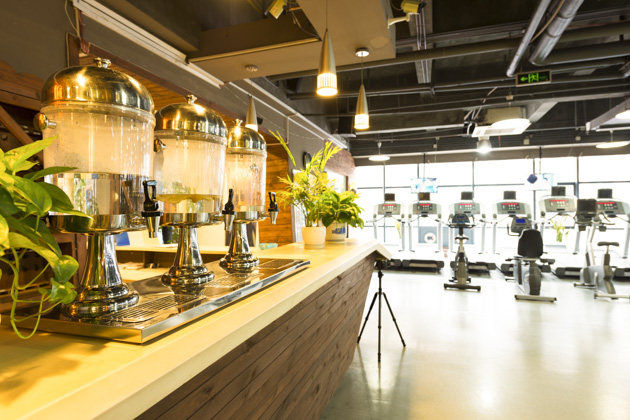 How does the desk look? Make sure to keep it neat, tidy, organized and clean. This is important to ensure a professional image. And keeping the front desk decluttered will also maintain a productive workflow.
Work-related aside, little decorations such as flowers or interesting paperweights can add a personal touch. Small life-savers (not just the candy!) such as bobby pins, hair ties, mints, and tissues are also small thoughtful touches that can make a difference.
Consider investing in upgrades. Furniture-wise, perhaps that's a brand new desk, or new ergonomic chairs for your staff. Technology-wise, that may mean getting a new computer, or investing in tablets for check-ins, or looking into a new gym management software for your gym if you're currently unhappy with yours.
Retail
Memberships and classes aside, are you selling anything else to your clients? If not, it might be worth to consider offering some fitness-related products or brand-related merchandise. And your gym's front desk is the perfect space to offer them. From water bottles to, to tea and kombucha, to fitness equipment, to nutrition supplements, you got a lot of options.
Aside from increasing your revenue by increasing customer spend per visit, retailing also enhances brand recognition and member loyalty. Gear and/or workout clothes with your logo gives a sense of belonging to your members. Psychologically, it also encourages them to keep coming back.
Keep in mind, you are regarded as an expert. Members expect your gym to be able to help them reach their fitness goals. But while you have their trust, only sell products you can actually vouch for. The last thing you want is for people to think you would sell anything for a quick buck. Remember, customer-trust matters above all else.
Set Up the Right System
Now that your front desk looks great, it's time to wrap it all up with smooth operations. Using a reliable software system to manage your system is the way to go. If you already have a business software you're pleased with, stick with it! And make sure to train your staff on how to use it. If you're just starting or considering change, there are plenty of options on the market.
A good system will streamline operations and take the technical trivialities out of your hands so you can focus on running your gym.
These operations include managing point of sale, as well as tracking sales and taxes, and managing client check-ins. On top of keeping a record of who's in your gym at what time, tracking who's coming in and leaving can also play a part in client retention. Members that are frequent no-shows or show low engagement are at a higher risk of leaving. By knowing who they are, you can send them targeted promotions to encourage them to stay.
It's all about Streamlining
Running a successful front desk starts with taking it seriously. Take some time to hire the right staff, decorate the space, set up retail options, and apply the right management system.
WellnessLiving provides an all-in-one gym management software that's easy to use and designed to streamline your daily processes. From retail management functionalities to client check-in systems and much more, WellnessLiving has it all built-in. No extra fees. Book a free, no-commitment demo today to see if WellnessLiving is right for your gym.