Jun 25 2019, 3:09 PM
5 Traits to Look for When Hiring New Yoga Instructors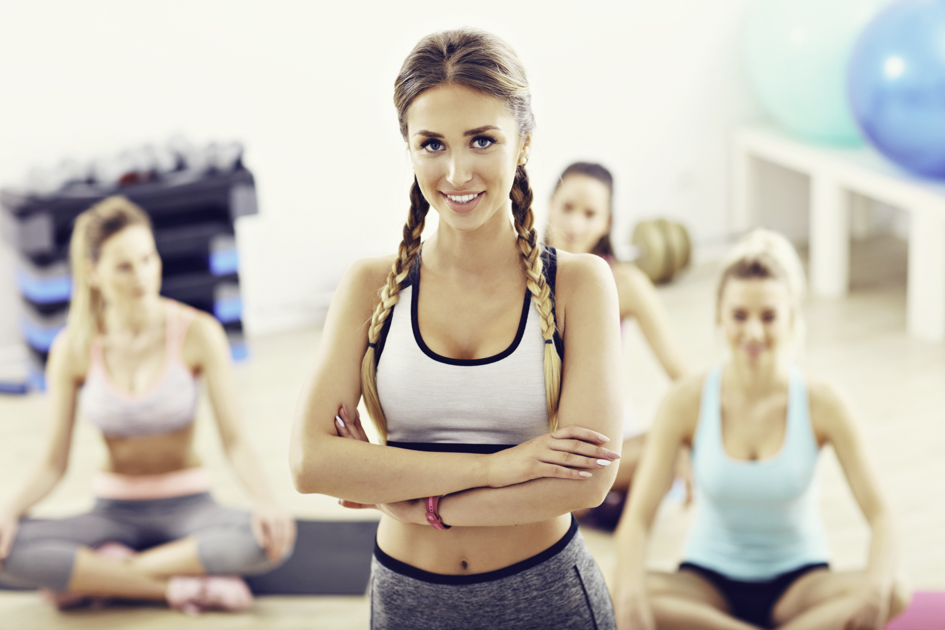 Are you thinking about adding yoga instructors to your growing team? Are you a business of one, considering hiring staff to give you a helping hand? If you're new to the hiring process, never fear – we've got your back!
Building a team to support your initiatives, growing your business, and taking some of the pressure off you, is a great step for your business. You need balance in your life! And adding yoga instructors will get you closer to achieving that balance, with a few extra benefits you may not have considered:
The Benefits of Growing Your Team
Investing in your staff is the best way to propel your business for growth. Adding yoga instructors means adding more expertise to your studio. More expertise means more credibility. And more credibility means higher student engagement. That sounds like the perfect way to gain more business and get your studio noticed!
Along with upping your professionalism, wouldn't it be exciting to have someone else to rely on? Or even a few people to help divide up the work? More yoga instructors at your studio means you can free up some of your valuable time! Instead of teaching the bulk of the classes, why not get to know your students better by spending time working the front desk? Or get a better handle on the analytics to maximize your efforts?
Think about it: with so much time saved, you might even get a day off! (What a concept.)
Another benefit of investing in your team is that you can increase your client list and marketing efforts. How? This works in a few ways: you have time to make more calls and do more research, you have more bodies to interact with people on social media and in person, and the instructors might just come with their own list of contacts you can reach out to.
It all starts with getting the right candidates to make up your all-star team.
What to Look for when Hiring
Never hired before? Not sure how to get started? We've compiled a list of traits to look for to get the best and brightest yoga instructors on your team:
1. Are they qualified?
That's the first question you need to ask when you start accepting applications. Go into the hiring process with a set idea of what you're looking for and you'll find it easier to see who fits your ideal candidate profile.
Remember, it's your reputation and livelihood on the line at the end of the day! Your team represents your studio, so they need to match the level of service you've been providing to your clients up to this point. You don't want students to feel like they're getting second best, so be sure to choose wisely and stick to your list of must-have traits and qualifications.
You want to make sure that you're set up to provide an excellent experience for your clients at each visit, no matter whose class they take.
An audition is a great way to assess their teaching style! By observing candidates at the front of the class, you'll really get a feel for whether they have what you're looking for. Once you narrow down your list, have them teach a trial class at your studio. This way, you get to observe their teaching style first hand.
2. Can they connect with people?
Yes, we've just stressed the importance of qualifications and meeting the standards you've set for your business, but a qualified candidate does not necessarily make a great candidate!
In fact, the ability to connect with people could mean the difference between a mediocre instructor and a great one! A good yoga instructor is both knowledgeable and personable. Like school teachers, yoga instructors need to be able to connect with their students.
How do you know if your candidate is the right one? Well, start with the interview process! Do they make eye contact? Do they smile often? Are they enthusiastic? If you feel a connection, your clients will too!
Also, don't be afraid to try them out! We've mentioned the audition, but even before trying them out at your studio, why not take a class where they're currently teaching? Look for whether they've built a rapport with their clients and whether they're well-liked.
Additionally, be sure to consider how well they will fit in with your current staff or your studio values. Connecting with people doesn't just mean connecting with your clients! If you already have a team – even if it's a small one – staff dynamics is an important consideration too.
3. Are they a good fit?
The concept of fit is a little on the vague side, since it's more of a feeling than concrete evidence. But here's where the age-old saying "trust your gut" comes in. Often, that won't steer you wrong.
Company culture is important, and you want happy, productive employees!
Consider each member of your team individually and how they fit in with your plan. Just like yoga, core strength and balance are the keys to a successful team.
Recruiting isn't just about whether you like the candidate and whether they're qualified. Team dynamics can make or break a business!
But how can you figure out if a candidate is a good fit?
Avoiding conflicting personalities or too many of the same character traits tends to lead to a successful, balanced team. Personalities need to mesh well, but there needs to be a good mix.
Ask them about their favorite management style, the best part of their current job, what they like to do outside of work. The point is: try to get to know them. The more you can get them talking, the better the chance that you'll get a feel for their true personality.
4. Do they share your values?
Your studio is your passion, right? Of course you want to grow your work family with the same values, priorities and passion that you have. You want a team that will grow your vision, improve on it, and dream big!
How do you find these elusive rock stars? One idea is to recruit them from within (or as close as you can). Here's a tip: if you have team members already that you think might make great instructors, give them a shot! They're already a valued employee, and the fact that they already know your business gives you a head start.
Don't have a team yet? Ask around! Check with industry contacts for referrals and research candidates' references. Some candidates are fantastic in an interview but when it comes to getting the job done, they're not what you're looking for. Referrals can take some of the risk out of hiring, but be sure to research their references to ensure that they are indeed a previous boss or manager.
Once you've met them, how do you get to the bottom of whether their values are compatible?
Be very clear in describing what your studio is about. You want to be upfront and represent your values honestly, so you can see if you match up.
Ask them questions such as: "What's important to you?" or "How do you see yourself fitting in with this studio?" or even "What do you think of our values?".
These types of questions will give you an idea about their priorities, vision and goals.
5. Do they have a genuine love for yoga?
When you're adding new yoga instructors, it's important you look for people that share your love for yoga – and for teaching! You've seen those employees at the local coffee shop who clearly don't enjoy their day job. Or the waitress who'd obviously rather be anywhere than at the restaurant. No one likes being served by an unsatisfied employee!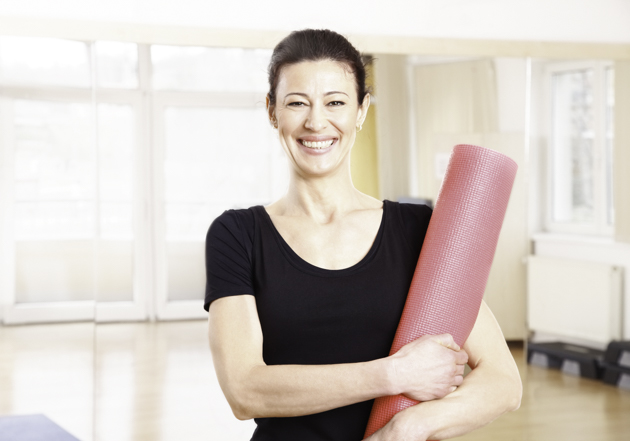 Not only that, but your staff are your brand ambassadors – they support your mission, promote your brand and sing your praises! You need to be able to count on your team to be cheerleaders for your studio and that includes your yoga instructors.
Genuine enthusiasm isn't something that can be faked or imitated. Clients have a better experience when they're exposed to a team that genuinely loves what they do and supports the brand they represent.
In the interview process, try and get to the heart of why they love yoga. Ask questions like "What gets you excited to teach and why?"
Are they animated? Do they answer from the heart? Enthusiasm and passion are contagious, so you want to invest in a team that really loves what they do – and that will translate to your clients.
On the Whole…
In the world of business, you're only as good as your team. The success of your studio depends largely on the quality of the team you build. Recruiting the best and hiring yoga instructors that match your vision is how you keep your clients happy, gain more time for yourself, and grow your bottom line. Now that we've covered what to look for in your potential yoga instructors, it's time to start building your winning team!
While you're working on hiring your A-list instructors, why not let us help manage the rest? At WellnessLiving, we've got the software with everything you need to run your business. From easy booking to automated marketing to mobile apps to a built-in rewards program, we got it all! Book a free, no-commitment demo with us today and let us help you find your perfect balance.