Nov 07 2019, 11:26 AM
5 Holiday Marketing Ideas for Your Wellness Center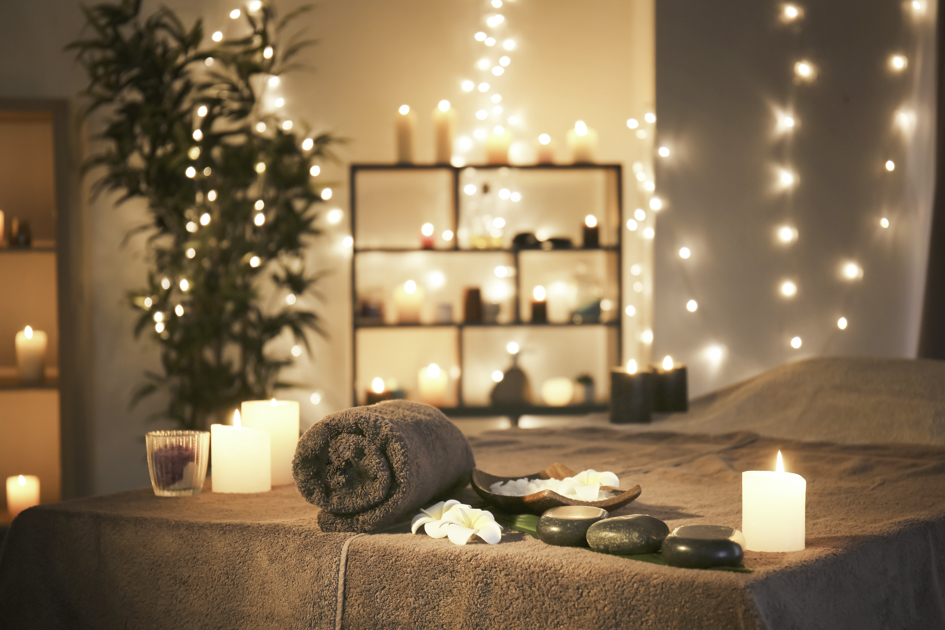 It's that festive time of year again! Snow is falling, the smell of cinnamon is in the air, so get ready to take a look at some holiday marketing strategies for your wellness center! Think you've got plenty of time? Well, the holidays are coming up in quick succession: Thanksgiving, then Black Friday, Christmas, Hanukkah, Winter Solstice, New Year, and more… Get a jump on your holiday marketing strategy by starting to plan now!
Why is holiday marketing important for your wellness center? According to a 2017 survey, fifty-eight percent of shoppers planned to buy from local retailers while twenty-six percent planned to buy from retailers with a focus on wellness. Now that's a huge opportunity to expand your market!
Looking for ways to attract consumers to your wellness center this holiday season? We've got you covered with our list of suggestions to take your holiday marketing to expert status:
1. Plan a Promotion
Take advantage of the spirit of gift-giving by holding a holiday promotion, package, or special. Want to get people in for Thanksgiving? Host a series of yoga sessions with a focus on gratitude. Want your clients to learn about health? Offer a class on tips for staying healthy as the temperature drops and we all get busier.
You might also consider offering a "one for me, one for you" promotion. The premise is basically a "buy one, get one", but because it's the holidays you can promote it as a great gift for a friend—and for yourself too! This could be a great way for loved ones to take some time to re-connect during this busy season, too.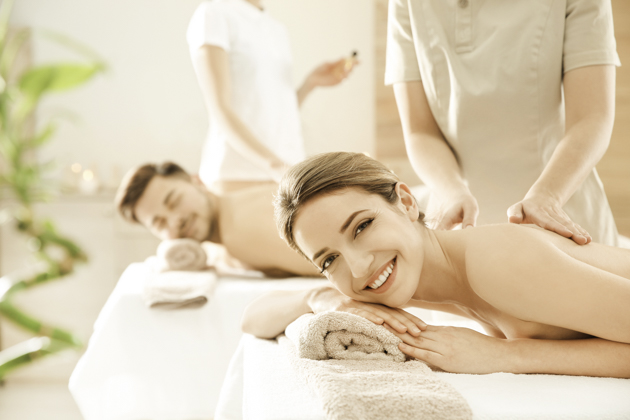 Another effective strategy is a last-minute promotion. We're all busy and often gifts get left to the last minute. Save your clients the stress of having to look all over town by offering a last-minute holiday sale on a service or membership that will save the day for the last-minute shopper.
Make your promotions attractive and timely and your wellness center will become the go-to spot for gifts this season!
2. Market "De-stressing" Services
What does everyone have in common at this time of year? We're all rushing around trying to fit in as much as we can. This is a very stressful season for most… Good thing you're in the wellness business!
How can you help your clients manage stress during the holidays? Focus on addressing the issues they're struggling with and you'll have their attention.
Want to fill your classes during the Christmas rush? Focus on de-stressing with meditation or a massage! Want to beat those winter blues during Winter Solstice? Get them sweating it out for that endorphin release! Taking on a healthy approach for the new year? Start a series of classes to help clients meet their goals and stay on track.
This season, focus your holiday marketing on what your wellness center does best and you'll see your community—and your profits grow.
3. Celebrate on Social Media
Is your wellness center active on social media? This is a great time of year to really celebrate the season and grow your community at the same time. A bigger community means that more people are aware of your brand and that kind of attention translates to fuller classes and boosted sales. How can you use social media to maximize your holiday marketing? Here are a few suggestions from our experts:
Feature behind the scenes content
Give your clientele an inside look at your holiday preparations by posting to your channels!
People get excited when they see businesses getting into the holiday spirit—and it's a special treat to get a look behind the scenes. The more interested and engaged your community is in your business, the more likely they are to become invested in your business as well.
Let your community know you're in the spirit by showcasing your staff and your wellness center through your social media channels. Think videos of decorating for the holidays, photos of staff dressed up, or take viewers along on a charity initiative.  Anything goes when you're getting festive!
When people feel like they know your team, they will be eager and willing to spend money at your wellness center. There's no better time than the holiday season to really connect with your community.
Tease a promotion
Social media is an exciting place to tease an upcoming promotion!
Are you featuring a Thanksgiving membership sale to express your own gratitude? Post a save-the-date message a week before and announce the promotion with a live video on the start date.
Planning to run a family marketing campaign while people are off work during the Christmas holidays? Start generating buzz around your promotion by giving hints like photos of families walking into your wellness center together or a video of families talking about how much they enjoyed their visit.
Share holiday-themed content
Informing your community is another marketing strategy that could really separate you from your competition, and the holiday season is a great place to start!
Share content about how much sleep we should be getting, write a blog about stress management, promote the benefits of massages, exercise, or anything else you think makes relevant content during the holidays.
People want to learn from the experts, and that's you! So do your research, plan your content and get ready to provide invaluable information to your community. When you audience gets a look at your interesting content, you'll quickly become the go-to for all things holiday!
4. Get Festive With Your Clients
Since this is a time for gratitude and appreciation, show your clients some love in the form of a festive event! It doesn't have to be anything too fancy—or expensive. People tend to appreciate any gesture of thanks.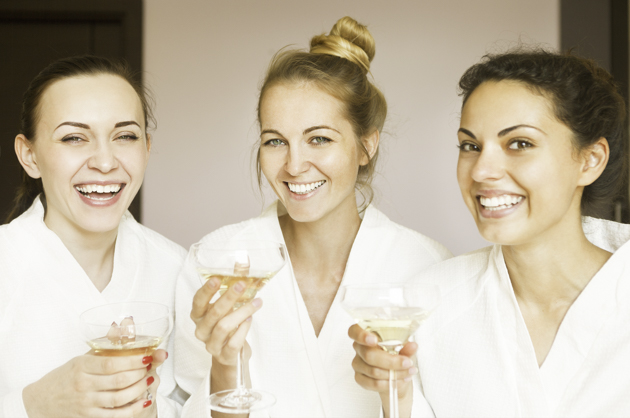 You could host an appreciation mixer, send out cards in the mail, offer free samples from your vendors—anything to show your clients that their loyalty is of value to you. People love to be loved, and when you show them that appreciation, they'll reciprocate in the form of repeat business, positive reviews, and referrals.
Making your clients aware that you value their business is a sure-fire way to increase that business. Incorporating this into your holiday marketing strategy is sure to make your wellness center a top choice this holiday season.
5. Launch a Seasonal Marketing Campaign
This last idea focuses on an approach, rather than a specific concept. Part of the secret of top-notch holiday marketing is getting the word out to as many people as possible. So how can you spread the word and make your wellness center top of mind for the holidays?
Because the holiday season is a long one, it makes a long-term campaign an ideal venture. Start by deciding on your campaign. You could start a social media contest where you ask clients to post a picture of themselves doing what they love over the holidays and you could choose a winner at the end of the season. Or you could discount your memberships just for the season to increase the volume of your sales.
Whichever approach best suits your center – and your wallet – go with that, and then get ready to market it like crazy! We have a few ideas to get your marketing started on a high note for the holidays:
Automation
Have you considered using software to improve your automated marketing? We suggest this strategy as the fastest, easiest, and most convenient way to reach the masses! Have you considered SMS and text marketing? Do you have a newsletter where you could promote your latest holiday marketing efforts? Get the most bang for your buck by reaching your audience on their mobile devices with a few simple clicks!
Reach more people, increase your impact, and get your name out there—a holiday marketing win!
Re-marketing
Have you heard of re-marketing? This is the concept of reaching out to clients you haven't seen in a while and enticing them to re-visit you. The holidays are the perfect time to try and re-connect with past clients to let them know about your holiday offers, events, and information.
Sometimes all it takes to get a client back is to remind them why they loved you in the first place, so reach out to those past clients to get them back this holiday season.
How WellnessLiving can help
When you want to market to the masses, you go to the source! Holiday marketing tip: reach possible donors and volunteers by incorporating automated SMS notifications. WellnessLiving's all-in-one business management system allows you to reach a large audience—including past clients—with a few simple steps. So don't re-invent the wheel this holiday season. Let us help you get your wellness center to the next level!
'Tis the Season to Start Your Holiday Marketing
Get your wellness center noticed by starting your holiday marketing early! Follow our tips to plan your strategy, get your promotions in place, reach your audience, and get into the spirit. Get ready to see your business—and your revenues—grow this holiday season.
While you're taking care of your wellness center, let WellnessLiving take care of the rest! Sign up for a free, no-commitment demo today to see what our all-in-one business management software can do for you.