Oct 23 2019, 4:24 PM
5 Holiday Marketing Strategies for Your Pilates Studio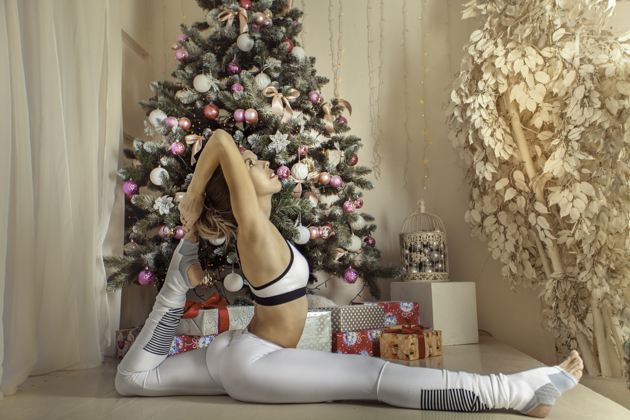 It's time to start thinking about the holiday marketing for your Pilates studio! Too soon? We don't think so! The holidays will be here before you know it, so you want to be sure you're all set to keep your Pilates studio at full capacity well into the winter.
Holiday marketing can be a challenge because the word 'busy' takes on a whole new meaning for most of our schedules over the next few months. That means while we're shopping, entertaining or fulfilling any other holiday obligations, wellness often takes a backseat.
How do you stay top of mind? We've got a few ideas! Here's a list of tips from our experts to use holiday marketing for client retention, increase your revenue and get your Pilates studio in a great place to start off the New Year:
1. Launch a Holiday Rewards Program
'Tis the season for giving, so give your clients something to be thankful for with a loyalty rewards program! Not sure what's involved?
A loyalty rewards program provides the incentive for your clients to earn points and rewards in exchange for repeat business, referrals and engagement. Sound good? Great, because we can help you launch and manage a winning rewards program for your Pilates studio!
How do you get started? With software, of course! WellnessLiving offers the tools you need to get your rewards program set up for success. From a tailored system that works for your business to managing points and rewards, we've got just what you need to start off this part of your holiday marketing with a bang!
Why launch it over the holidays?
The holiday season is the perfect time to launch a rewards program because it's what this season is all about! Get into the spirit with a rewards programs that expresses your gratitude for your clients and offers them a free perk during the season of higher spending.
Launching a rewards program as part of your holiday marketing is just what your Pilates studio needs to stand out, make a name for yourself and get your clients in a festive mood—all at the same time! Ramp up your holiday marketing with expert tools designed to help you make the most of your loyalty rewards program.
2. Host Holiday-Themed Classes
How do you get your clients in the holiday spirit? Lead by example! Consider offering themed classes during the holiday season to get your clients and your staff feeling festive!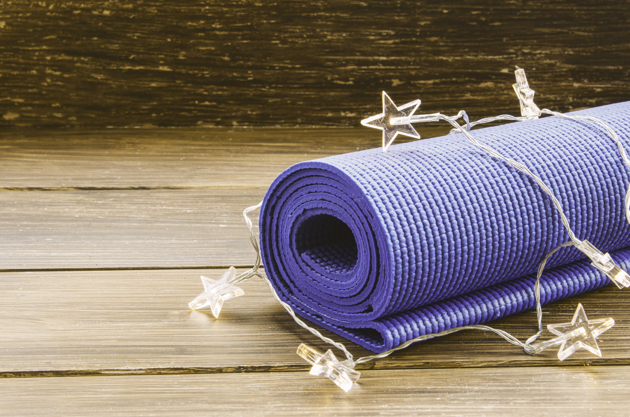 Love Halloween? Invite everyone to wear costumes to a themed class. Want to celebrate Thanksgiving? Incorporate gratitude sessions into your holiday program. Want to take it up a notch? Spread festive cheer with a holiday mix and mingle for your clients. A fan of holiday music? Weave some festive tracks into your audio mix!
3. Give the Gift of Knowledge
People want to do business with companies they respect. Want to become the go-to Pilates studio in your community? Establishing yourself as the expert in your field is a great way to start! Not sure you can pull it off? No sweat, we've got some simple tips to make it easy to prove you're the pro.
Consider your content
In the social media realm, establishing yourself as an expert is as simple as offering content that's interesting and informative to your community. When your followers learn from your content, they begin to respect your authority and expertise, leading them to look to you for inspiration and information.
Post content on how to avoid holiday stress, tips to ward off winter colds, homemade seasonally-inspired recipes, and anything else you know will benefit your audience!
Stay up to date
Once your clients start to see your Pilates studio as a solid source of information, you need to keep that bar high! If there are courses available to keep your knowledge current, take them. You don't want to lose momentum by limiting your scope of knowledge! And if clients are asking similar questions regularly, create a marketing piece for your front desk to address that concern.
What does this have to do with a holiday marketing strategy? In a season of sales and advertisement overload—offering intelligent, non-salesy, genuine content will be a refreshing change for your clients.
Positioning yourself as an expert in the industry as part of your holiday marketing, will earn you the respect your Pilates studio needs to have people looking to you for all things wellness-related this season.
4. Focus on Gift-Giving
From host gifts to Christmas gifts, people are giving and receiving throughout the holiday season! How does this affect your Pilates studio? By incorporating gift-giving as part of your holiday marketing strategy, you can make it easy for your clients to check off everyone on their lists—while seeing a boost in your sales!
Keeping this theme in mind, we've come up with a few ideas get your community in the gift-giving spirit:
Holiday promo
Want to get new members? You could offer a Buy One, Get One deal on memberships! Don't want to discount memberships? Pick something your studio offers that you think will appeal and take a holiday approach with a 'gift for me and one for you' type offer.
Be sure to focus your promo on the holidays with a gift-giving theme and include a clear timeline. Selling your clients on giving the gift of wellness could send your sales well over your targets this year!
Seasonal merchandise
Does your Pilates studio sell merchandise? If not, why not? Consider offering a small inventory of apparel and accessories like water bottles or earbuds during the holiday season. Think about items you might want to receive as a gift, and include a wide range of price ranges so there's something for everyone!
Don't forget to include stocking suffers at your front desk—that's a great place to upsell small items and increase your revenue.
Adding merchandise to your seasonal offering will take your holiday marketing up a notch, and who knows? Maybe your clientele will love it so much they'll ask for it all year, giving your Pilates studio a whole new revenue stream!
Get social
You've got what your community needs this season, but how do you let them know?
There are the traditional methods, like email newsletters and in-store displays. But if you want to get the most bang for your buck, social media is the way to go! For very little investment, you can reach a large scale audience in a matter of minutes.
Post a teaser—or two—about what you'll be doing that's special for the holidays. Have fun with this one! You could ask your community to guess or you could create a holiday marketing campaign leading up to the announcement date. The more intriguing your campaign is, the more people will stay invested.
Also, focusing on seasonally-inspired content will keep you on your clients' minds. Consider posting a blog like 'Best 10 Gifts for the Health Buff in Your Life,' featuring merchandise you carry and services you provide. By posting a link to your social media, you maximize your reach and attract people to your website.
You might also want to host a social media contest to get people excited and create a buzz for your Pilates studio. And remember that sometimes offering a little incentive goes a long way (think a branded hoodie or fancy water bottle, for example).
You could ask people to post on your feed about their favorite holiday tradition and tag a friend they like to spend time with. Be sure to be clear on the rules, respond to entrants and post the winner on your feed, so people check back in with you for the results.
Social media is a quick and easy way to get your community into the holiday spirit while increasing brand awareness and your bottom line!
5. Choose a Charity
This is the time of year where people are the most generous. In fact, studies show that more than a third of annual charity donations are made during the month of December. So that means you can really make an impact!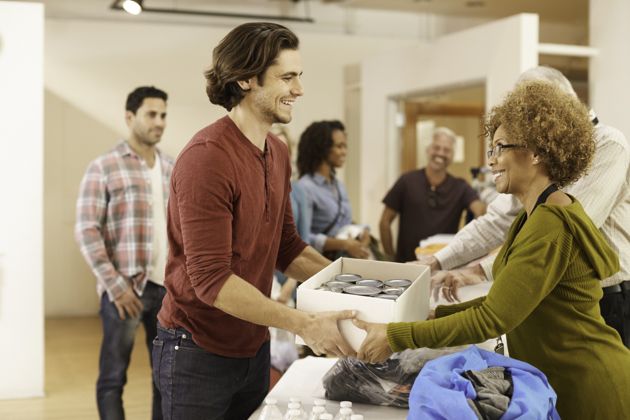 Why not attract people to your studio, help out a great cause and get your name out there—all with one campaign?
Choose a charity that means something to you, there needs to be a genuine passion behind your efforts. Once you've decided, think of a way to max out on the impact while increasing the foot traffic to your studio.
Could you have people drop off coats or canned goods for a local shelter or food bank to get them into your studio? Or offer a coupon to people participating in your endeavor so they'll give you a try?
Everybody wins when you include charity in your holiday marketing, so add this to your plan for a Pilates studio win!
It's Time to Get Festive
Fall is the perfect time to put together your holiday marketing plan! Get into the spirit by offering themed classes, seasonal promos and posting content that's relevant and informative. Launch a loyalty program, use social media to your advantage and focus on charity for a holiday marketing strategy that'll boost your Pilates studio business.
And while you're busy promoting your studio this season, let WellnessLiving take care of the rest! From online booking options to staff management to a rewards program, WellnessLiving's all-in-one Pilates studio management software has your back. Book your free, no-obligation demo today!