Jul 03 2018, 2:43 PM
How Our Achieve Client App Can Help You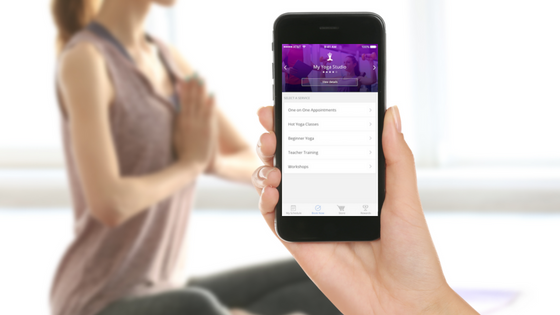 We live in a mobile world. Smartphones do it all, and businesses are using that to their advantage. Apps make sticking with your wellness business easy and painless for your clients. Find out how WellnessLiving's Achieve Client App improves their interactions with your business.
The Achieve Client App
The Achieve Client App is an app that your clients can download from the Google Play or Apple stores. Once they have this app, they have easy access to various aspects of your business. They can check out your class schedule, book services or classes, and make purchases.
The Achieve App is a way for your clients to get the information that they need conveniently. Furthermore, it gives them the incentive to be an active member of your community:  rewards program encourages them to book classes, post on social media, and more.
Customizing the App for Your Business
Every business is different. For that reason, the Achieve Client App can be tailored to your business. Fortunately, you don't need to be a programming expert to customize the app because our software makes customization of the app simple. When you log in, you can edit the app to contain your logo. You can edit the text, colors, and buttons on the app. There's no code and there are no complications.
Three Ways the App Can Help Your Business Grow
Here are a few ways you can use the Achieve Client App to grow your business:
Improve Customer Satisfaction
The app makes booking classes easier than ever. As a result, your clients will be content and more likely to stick around. If your clients aren't happy, then they're not going to stay with you. Thanks to the Achieve app, your clients will be more satisfied than ever before.
Boost Your Sales
When buying products and services are easy, people are more likely to make purchases. With the Achieve App, you can encourage clients to buy your products and services. New updates in Achieve allow clients to make purchases directly through the app. They can pay through the app and even use discount codes.
Improve Your Marketing Efforts
When your clients use the Achieve Client App and share news about your business on social media, they will be eligible for incentives. This is a form of marketing that gets great results.
If you want to learn more about what we have to offer, contact us at WellnessLiving. Find out the many ways that we can help you improve your business.