How to Hire Music Instructors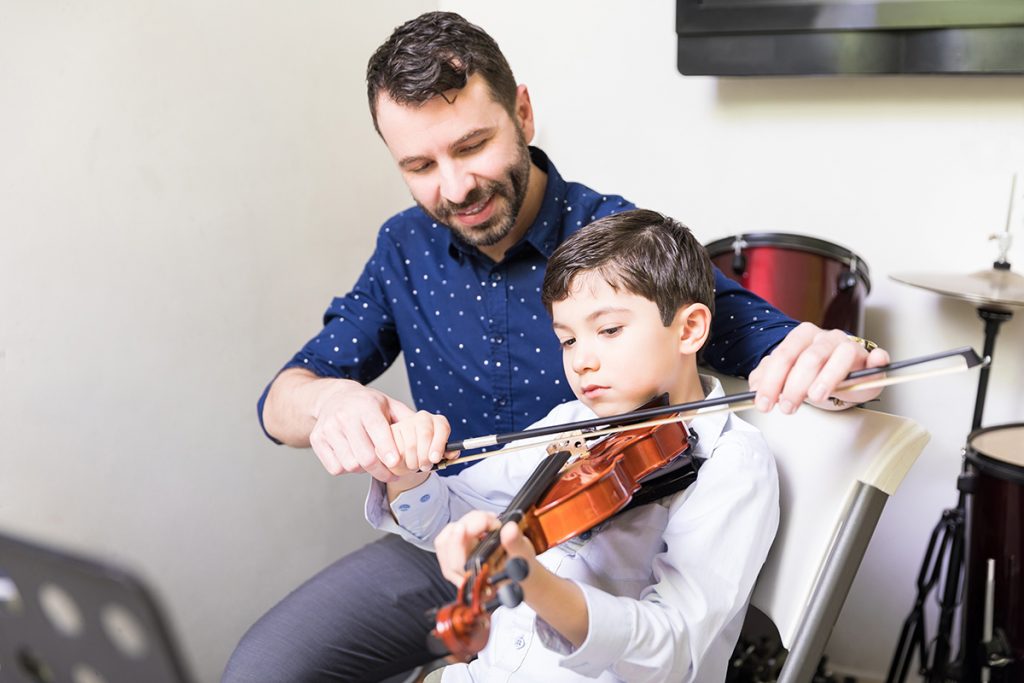 Looking for the right music instructors for your school can seem like a difficult task. Aside from finding qualified people, you have to look for instructors who will be the right fit. This means hiring music instructors who share your values, and who are able to connect with you and your students. After all, instilling a love for music in your students starts with having passionate role models.
In this case, because we're talking about private instructors who teach at your music school (or in their students' home), the rules are different than in academic settings. While it's true that you don't need to be certified to teach in a non-academic setting, you do need to be an expert on the instrument(s) you teach.
If you want to discover how to hire the right music instructors, then keep reading:
1. Know your Values and Goals
Knowing your business's goals and objectives will help you find music instructors with values that align with yours.
Are you looking to teach aspiring musicians and future music instructors, or is your goal to teach people who just want to play for themselves and their family and friends?
And what are the long-term goals for your school? Do you want to open more locations, or stick with the one you've got? If you want to expand, you need to think big before you get big. That means handpicking the right teachers who have that special something and want to grow with you. And when you do grow, you might want to take the teachers who worked for you from the beginning and promote them to a managerial position.
2. Set up a Hiring Process
Before you officially take on any new staff members, have a trial run with your prospective teachers and test for key traits: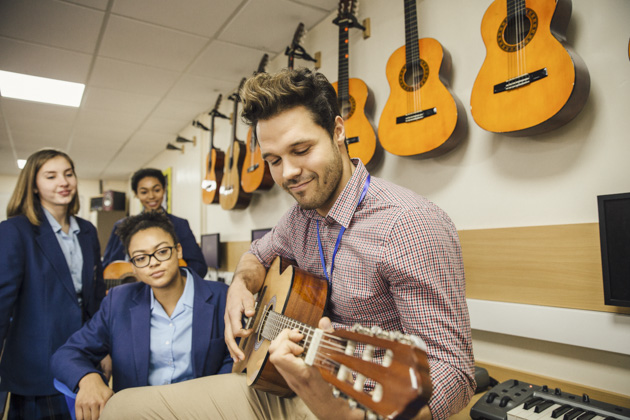 Communication skills
Can they communicate with you, other staff, and your students? As a music instructor, good communication involves being able to breakdown tips, techniques, and ideas in a digestible way. And further, they have to be able to communicate with you! Sharing progress reports and going over scheduling and even payroll is part of the job.  
Teaching ability
It's one thing to know how to play an instrument and another thing entirely to be able to share that knowledge with another person. People come from different music knowledge levels, and being able to teach every stage from beginner to professional is necessary.  
Knowledgebase
This is a big one! Do they have a catalog of music they can draw from as a teacher? Can they teach your budding guitar students Queen, The Beatles, Nirvana, Bob Dylan and everything in between? Or if it's piano that they're teaching, do they know the modern tunes in addition to the classics?  
Character
Learning an instrument requires the time and dedication of both the music instructor and the student. Your music instructors should have certain qualities in their character to excel as a teacher. Those character traits are:  
Patience
Patience is more than a virtue, it's a necessity! When a student is struggling with a chord or a note, and they're feeling frustrated, it's up to the music instructor to patiently reassure their student that learning an instrument is difficult for everyone at first. If a teacher was to get huffy and uptight about their student not immediately grabbing a hold of what they're teaching then that shows no professional demeanor and no teaching ability. Patience is key.
Amiable
Aside from being patient, you should also look for a music instructor's ability to laugh with their students and connect with them on a personal level.
Self-motivated 
If your music instructors are self-motivated, then your school will be successful. I say this because the passion for teaching really shows through when they come every week and express their love for teaching through their students.
3. Utilize Existing Contacts
What better place is there to find new music instructors than from someone you know? Put feelers out: ask any musician friends, or friends of a friend, if they're looking for a part-time or full-time gig as a music instructor. And if you already have a roster of instructors, ask them if they have any friends who are looking for jobs.
The point is to get someone dependable and talented. Of course, you can't just hire any talented musician (you should also test whether or not they'd make a good teacher) but they just might be a good fit!
4. See who they're Connected to
Check their connections!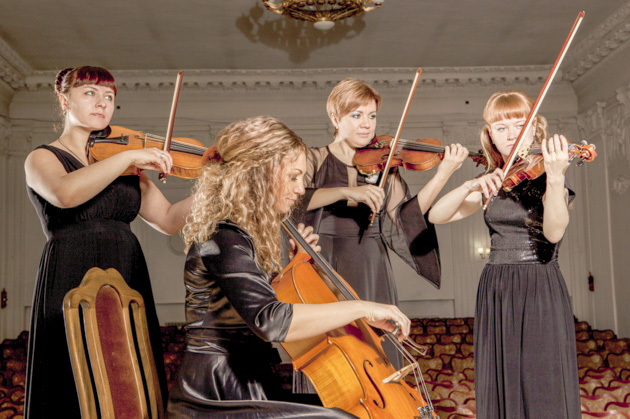 Are they a part of a local band or quartet? Do they sing in a choir? Find out what or who your prospective music instructors are affiliated with! The activities that your instructors participate in during their spare time can tell you a lot about their ability to teach, and who they are as a person.  
5. Be Clear About Your Expectations
A lot of employers think that putting out vague job descriptions will give them a higher influx of applications. But quality over quantity is key. Even if you do get half the applications that you would get if you left most of actual the job description under wraps, you'll get the right candidates. 
Remember that quality of applicants trumps quantity.
So be clear about your expectations! If you need them to work weekends and evenings, say so in the job advertisement. And if you're a music school and a music retail store, and you need your teachers to work the register and manage administrative tasks between teaching students, then explicitly share that in your ad too.  
By the way, if you're still having your music instructors sort through administrative tasks, we have a better option for you. Our music school software solution allows your instructors to spend more time teaching and less time rifling through admin work.  
Our music school software includes so many functionalities that are beneficial to music schools, including:
Staff and client apps 
With our staff and client apps, the power is in your hands! The Elevate staff app gives you and your staff the ability to easily manage class schedules and send notifications to students from their phone. On the other hand, the Achieve client app (which is customizable to your music school branding), allows students to book lessons and make payments on their phones.  
Staff management
With our music school software, you can easily check staff schedules, and send notifications when an appointment is booked or cancelled. All of those details go back to an automated payroll report.   
Advanced reporting
Our music school software makes it easy to see how your music school is doing within any time frame you want to see. 
Marketing tools
With our powerful music school software, you can run email and mobile campaigns and encourage customers to leave reviews. We will then put those positive reviews on the front page of Google, on your website and on your Facebook page. Providing the public easy access to reviews positions you as trustworthy and notable in the community.
Online store
If you want your students to have the option of paying for their lessons (in addition to other products or services) online then you came to the right place! Our incredible POS and credit card processing system is sophisticated and user-friendly. You can be open for business online in no time at all, and sell virtually any products or services that you like.  
Rewards system
Customer loyalty is huge for music schools! As the interest in learning music has increased (both as a profession and for fun), so has the number of music schools grown to meet that need. This growth has made it more important to have an edge over the competition. What kind of edge is that, you ask? A rewards system that helps you and your students. You set the parameters for points and rewards.
The Answer is Simple 
We love helping our customers in the pursuit of their dreams.
We understand that looking for the right music instructors can take a lot of patience, time, and luck!  
So, whether you're looking to replace an outdated system, or you're just about to open and you're on the hunt for a refreshing and effective way to manage your music school, then look no further than WellnessLiving. Feel free to reach out and book a demo with us to learn more.