Dec 12 2019, 9:16 AM
How to Market Your Dance School for the New Year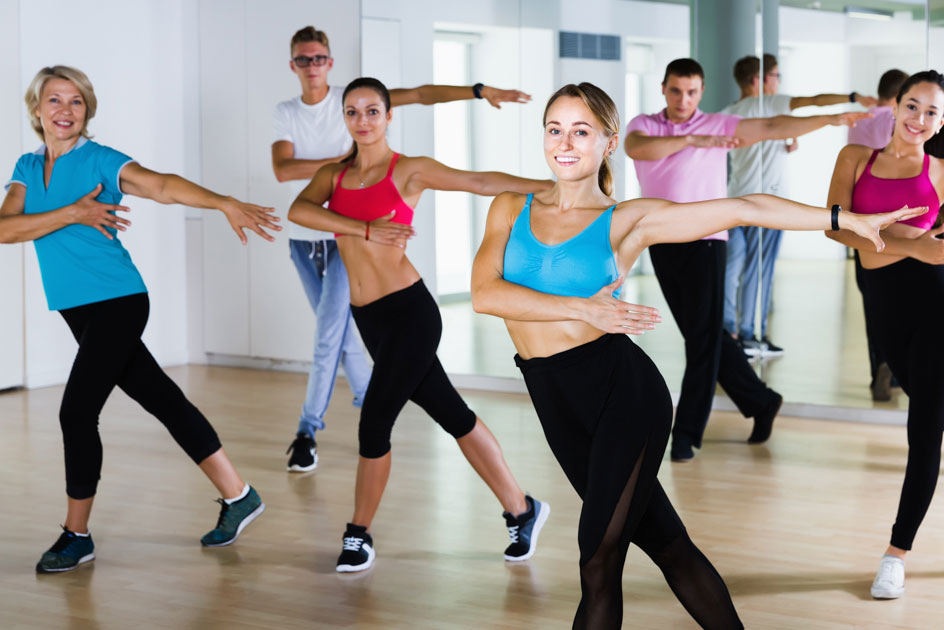 2020 is right around the corner, so now is the time to take a step in the right direction with your New Year's marketing strategy. Make your dance school the best it can be!
With the holidays practically here, your mind may be on holiday shopping and New Year's resolutions, but now is a great time to talk marketing. By implementing the right plan, you'll fill your classes in no time and see your dance school revenues climb.
Ready to get started? We've put together a list of ideas to promote your dance school like a pro and get more people through your doors in 2020!
1. Get Creative
It's a new year, so you need a new approach. If you want to appeal to a new market, gain the attention of your existing market, and stand out from the crowd, it's time to get creative! Think about what will interest your students at this time of year and run with it. Here are a few ideas to get you started with a unique approach to New Year's marketing.
If you run a studio focused on young people, local schools are a great place to look for future students. Organize a dance show at a local school with a few of your better students to introduce your studio and show off your talent! Think about offering an introductory promo price for new 2020 students to attract a whole new crowd. Be sure to leave info at the school for students to take home, too, so they can easily reach you to sign up.
How about incorporating a contest into your New Year's marketing? People love a challenge at the start of the year and it's a great way to get people excited to join!
Maybe you offer a contest for the first 50 people to join your school for the new year! Have people rushing to enter when you offer a fantastic prize to the winner. Maybe it's an offer of free 1 on 1 coaching or a free membership for a year through a draw. Don't forget to engage your community by advertising the contest on your social media channels, website, and maybe even through local posters.
Attracting attention to your dance school with a creative approach is the first step in stepping up your New Year's marketing.
2. New Year's Promo
Generate some studio buzz by incorporating a time-sensitive promo into your New Year's marketing. From Black Friday, right up until New Year's Day, many of us are on the hunt for a great deal. Get in on the fun with New Year's promos that excite your clients and drive your revenue!
Can you offer a promo to entice new students to join? Think 'buy one get one' deals, family classes, unlimited class memberships, or anything else you think might motivate clients to buy so you can build your roster!
Another new marketing strategy might be to offer a limited time 'reduced fee'. If you have an administrative fee attached to your memberships, think about waiving it for a limited time during your promo to help establish a sense of urgency and up your numbers.
3. Host an Open House
Want to command the attention of a whole new crowd? The key is getting new people through the doors of your dance school with a compelling New Year's marketing strategy. Offer something that will attract new clients to come and check out your school – and once they see what you have to offer, it'll be a cinch to sign them up!
Host a New Year's open house to draw in new clients. Offer prospective students a tour of your dance school so they can see that you mean business. Consider providing free merch or some snacks and drinks as an incentive to come, to show your appreciation, and as a reminder to think of you after they've left. You might also include a talk or performance from current students so potential students can learn more about your school and get a glimpse of what you can do.
Be sure to host your open house right before your new session starts so people can take advantage of the timing and put your classes into their schedules for the year.
4. Establish Yourself as an Expert
How do you appeal to the New Year's resolution crowd? Use your New Year's marketing to promote your dance school as a vehicle for health and wellness. Studies show that nearly two-thirds of Americans make New Year's resolutions that are focused on fitness.
Don't miss out on attracting this group to your dance school! Here's how:
Try to make a name for yourself not just as a top dance school, but as the go-to health and wellness experts as part of your New Year's marketing. People want to visit businesses they trust, so by expanding your area of expertise to overall health and wellness, your dance school will see the benefits.
We've got a few ideas using social media to plan your attack!
Post relevant content
The best way to let people know that you're the dance school they can trust is to post content that's entertaining and informative. The more your community learns from you, the more they tend to see you as the expert. Think about posts centered around resolutions! Can you post '10 tips to stick to your fitness resolutions' or 'healthy food tips to fuel your New Year's goals'?
Including blogs, posts, videos, and photos into your strategy to get attention will entice viewers to come in and see what your dance school is all about.
Share expert content
Want to share even more expert advice with your community? Show that you care about their well-being by sharing informative content outside your scope of expertise. Is there a health food store in your area that posts healthy recipes? Is there a local strength coach that dancers would benefit from seeing? This is a strategy that works two-fold: your community benefits from a wider scope of knowledge and businesses will start sharing your content, too. It's great exposure and can open you up to an entire new market!
Making sure that people trust you and recognize your dance school as providing a great dance experience and other valuable expertise, will make you their first choice when it's time to make their resolutions. Including this strategy as part of your New Year's marketing will have you seeing an increase in your social traffic, as well as in your foot traffic.
5. Regular Communication
Most of us rush around all holiday season, entertaining, shopping, and visiting with friends and family. This makes it hard to stay on top of communicating with your customers. One easy way to stay top of mind during this season is by automating your marketing and communications.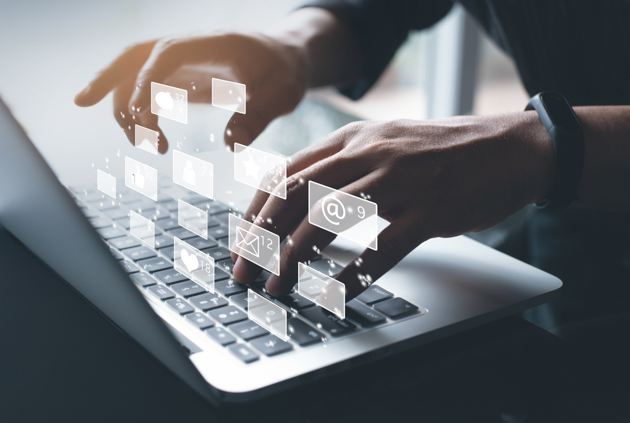 How can you automate your New Year's marketing to fill your dance school classes? With WellnessLiving's all-in-one business management software, this is a snap! We can get your dance school to the next level simply by making your life easier and your communication more open and regular. Here are just a few ways using WellnessLiving software can help improve your business performance.
Reach clients faster
Want to reach out to your existing clients with that New Year's promo we discussed earlier? We'll help set you up with automated SMS and email marketing, allowing you to reach a large number of people with just a few clicks.
Get noticed on the web
Google searches are where most of us find what we're looking for, so don't pass up an opportunity to get attention for your dance school on the web. Increase your online presence to get attention for 2020! With tools like our Google Reserve feature, you'll never fall to the second page of a Google search again.
Reach out to lost clients
Make 2020 your year by winning back lost clients from your past! Reach out electronically to entice them to give you another try. By automating this process, you'll build relationships, while the software does all the work.
Automating your New Year's marketing and communications will let you focus on building and managing your dance school while customer engagement happens automatically!
Make 2020 Your Best Year Yet
It's now time to get started with your New Year's marketing strategy! Offer a promo, get attention from the New Year's resolution crowd, and promote health and wellness. Plus, with a little help from WellnessLiving to automate your marketing, you'll be seeing results from your New Year's marketing plan in no time. Use these marketing tips to get your dance school off to a fantastic start in 2020!