Jul 31 2019, 4:47 PM
How to Start a Pilates Studio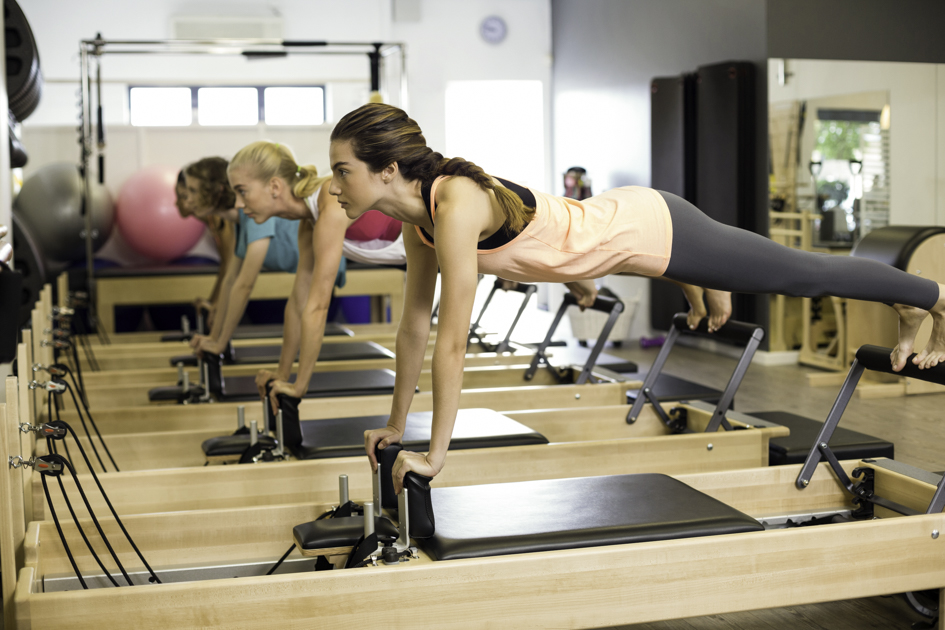 If you've decided to start a Pilates studio, congratulations are in order! Making the decision to take the leap and turn your dream into a reality is a passion worth pursuing. Not everybody is brave enough to take on the responsibility of owning their own business! While it's true that risks and responsibility are a part of it, the pros far outweigh the cons.
Advantages of Owning Your Own Business
Flexible scheduling
It might take more hours than a traditional 9-5 to build your Pilates studio business but you can tailor your schedule for better balance. Want to watch your kids' track meet midday? Just ask the boss (hey, that's you)!
Sense of accomplishment
Helping your local economy? Providing employment? Building a successful business with your own two hands? These are all things you can be proud of when you start a Pilates studio. Bragging rights are awesome, but that's nothing compared to how amazing reaching your goals will make you feel.
Ownership
Building a team, a community and a business that's all your own means that the profits are all yours too! It's great to work for someone else, but building something that belongs to you is a whole other story. All the work you put in to make your business a success, and all the financial rewards that come with that success, are right where they belong: with you.
How to Start a Pilates Studio
Ready to get started? Check out our guide with the steps you need to start a Pilates studio the right way:
Step 1: Consider certification
Qualification comes first when you start a Pilates studio! Do you have what it takes to be a Pilates instructor? Have you taught classes before? Here are a few things you need to do to get your feet wet before jumping right in:
Research whether there are classes, programs or certifications worth signing up for to take your expertise and interest to the next level. Remember, the more qualified you are, the more credibility your business will have.
Try out a range of different classes to get a feel for what types of classes you might be interested in teaching. Once you figure out your favorites, you can narrow down your specialty.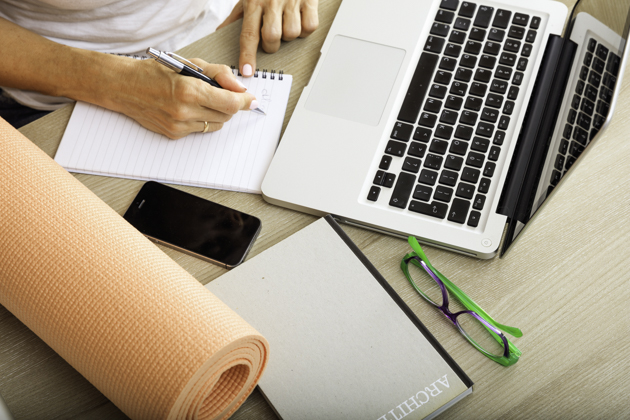 Host some classes for your friends and family to determine where your strengths lay. This will get you more comfortable teaching and will give you the chance to test out your classes.
Consider hosting free classes to practice on the public. Can you offer your services to a local sports team, school or even business to get some additional practice and feedback? Every little bit of practice will add to your experience!
Step 2: Build your brand
Now it's time to think about your brand. What's in a brand? Your brand is made up of the ideas and beliefs that your studio stands for, along with the public's perception of your business.
How do you want your clients to feel when they visit your studio? What does your company stand for? Brand is often synonymous with perception. How your customer sees your studio is essentially what your brand becomes, so first impressions matter!
What type of logo did you have in mind? What colors do you like? Will you offer branded merchandise? Take a look at all things brand-related to nail down what you think will work best for you.
The bottom line? You do you. Your brand is what will help your studio stand out from competitors, so when you start your Pilates studio, be true to yourself and your brand will shine through.
Step 3: Work on a business plan
Now it's time to get down to business: you can't start a Pilates studio without a business plan. Like any big endeavor, starting with a plan is the key to success!
Start by asking yourself what you want to accomplish when you start your Pilates studio. Where do you see your studio in 5 years? How about in 10 years?
Don't be afraid to tackle the tough financial questions too…What do your finances look like? Do you have the money to invest or will you need to take out loans? Will there be funds for expansion down the line?
You also need to make some basic decisions like your studio's name, your class offerings, the number of staff you'll need and how you'll run the day to day studio management.
From a taking a look at your goals to narrowing down your neighborhood, a business plan will get you—and keep you—on track for success.
Step 4: Get situated
You know what they say: location, location, location. You need to start looking for a space and a location that's right for your studio.
Will you search for a location in your community or is it a home Pilates studio you're interested in? Do you want your own space or would you rather share? Will you eventually want to expand? How much competition will you face in your desired neighborhood?
These are all considerations to help identify the location that best suits your needs. Now that you've reached this step, you're well on your way! Decide on a space and location so that you can start marketing your studio and attracting new clients.
Imagine if you could create a buzz before you even open your Pilates studio!
The sooner you start marketing your studio and your brand, the sooner you can expect to build your loyal clientele.
Step 5: Start marketing
How do you attract clients and start to build your business? They can't come if they haven't heard of you!
Promotion is simply about getting attention for your studio in any way you can: the more people you reach, the more chance you have that they'll give your studio a try.
Ready to start marketing? Here a few places you might want to try first:
Build a Website
Haven't registered your domain yet? No problem! Once you've got a name for your business, you can get an address registered and you're all set.
A website is key to your online presence. In this day and age, a website provides legitimacy for your business. People don't trust businesses that haven't invested in their web presence.
Don't get nervous—your site doesn't have to be expensive or elaborate! Even if you're not super web savvy, there are tons of budget-friendly tools out there to help you build a website that's functional and easy to manage.
Think of your website as an extension of your business: it's an opportunity to inform, market, and sell to your clientele. Take your first step and venture into the world wide web, you'll get the hang of it in no time!
Start on Social Media
Social media is such a large part of marketing these days, it's a must for a growing business! From Facebook to Instagram to YouTube, there's a huge audience out there.
It's an amazing way to reach a large number of people with little or no investment, while engaging with an active community—that's what makes it such an effective marketing tool.
Not sure you're quite ready? No biggie! Register your accounts on all platforms though, to make sure they're set up when you need them and you get the handle you want.
As well, start building up content to take the pressure off when you start to post regularly. Write a few blogs, save some photos and shoot some video to get ahead. Having content prepared will allow you to stagger your posts without scrambling for something to say.
Don't be intimidated just because it's new. Start slowly, test the waters, engage with as many people as you can and before you know it, you'll be a social media whiz!
Make Friends
Haven't tried collaborative marketing before? Now's your chance! Believe it or not, local businesses can be your biggest cheerleaders and partnering means everyone wins.
Consider making friends with your neighbors, recommending local businesses, co-marketing, hosting events, and anything else you can think of to tap into another market.
With the advantage of reaching someone else's market and having another business endorse you, you'll make friends and grow your community faster than you think!
Step 6: Get help from the experts
You've decided to enter the exciting world of entrepreneurship and start a Pilates studio, but are you a business expert? Do you have accounting experience? Have you ever done payroll? Do you know how to open and run an online store? If you answered 'no' to any of these questions, never fear, there's a whole host of tools out there!
From books to training courses to instructional videos, there's an abundance of resources available! Consult the experts, do your homework and make use of all the tools you can to start a Pilates studio built on a solid foundation.
WellnessLiving: the Wellness Business Experts
In the world of business management, WellnessLiving is trusted by wellness businesses worldwide! We offer the tools you need to start a Pilates studio and to manage it efficiently. From marketing automation to loyalty programs to getting your business noticed, we can help you start a Pilates studio and manage it successfully. Book a free, no-commitment demo with WellnessLiving today and find out how we can help make your studio a success.