Oct 29 2019, 12:21 PM
5 Ways You Can Increase Profits and Grow Your Pilates Studio Today!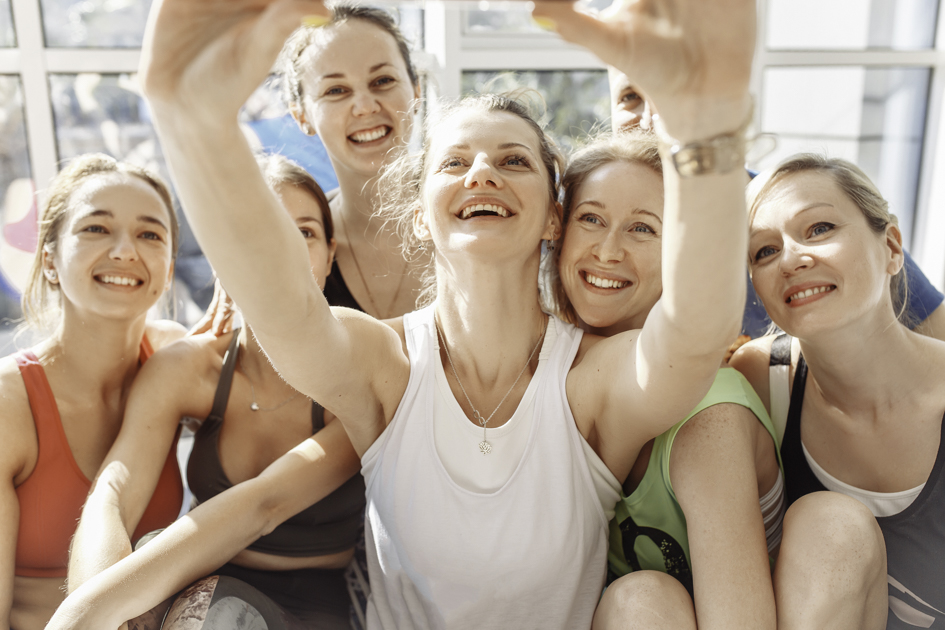 If you're looking for some innovative ways to grow your Pilates studio, you've come to the right place! Does your return on investment seem a little sluggish? Want to increase your bottom line? Need more attention for your studio in the marketplace?
Growing a business is a challenging journey and building a profitable Pilates studio takes time. You've dreamt about this, you've created your business and now hard work, patience and perseverance—along with a few simple tricks—are going to take your Pilates studio to the next level.
Don't give up hope, we've got some ideas that will turn your business into a profitable Pilates studio in no time:
1. Re-brand Your Business
The first step to increase profits and grow your Pilates studio is to take a look at your current brand. Are you attracting attention? Are you getting noticed? If not, it's time to re-brand.
Don't panic, this is simply a fresh look at your business—what's working and what's not. Here are a few ways you can update your brand and gain the attention you need to grow your Pilates studio:
Involve your team
Don't make the mistake of assuming that you always know best. Ask for feedback from your team. What have they heard? What do they think? How do they see your business compared to your competition?
Learning what inspires them to come in everyday and where you could use improvement will give you a fresh look at your brand and vision. They can provide honest and thoughtful insight, as well as an unbiased look at where your studio is headed. Ask your team to weigh in and then consider their feedback seriously.
Your staff could just be the answer you've been looking for to re-brand and increase your profits.
Involve your clients
What's the best way to gauge the pulse of your clientele? Ask them! Going straight to the source will save you time and money, while earning you respect for asking for feedback. How do your clients see your brand? Where could you improve?
Consider polling your clientele to get a sense of how they see your business, what your brand means to them and where your studio could use a refresh.
Involving your staff and your clients in your re-branding strategy will give you a well-rounded look at where your business needs to go to appeal to a larger market and grow your profits.
2. Invest in the Tools
We've all heard the expression "it takes money to make money"—and there's truth to that here. If you want to grow your Pilates studio, investing in your business is the answer!
Could you use a hand with the day-to-day managing of your studio? Is scheduling taking up the bulk of your time? Would you benefit from increased efficiency and organization for your team?
WellnessLiving's all-in-one Pilates studio management software to the rescue! Grow your Pilates studio by getting a better handle on managing your business. We can take care of streamlining your processes, automating your marketing, and increasing your online presence—so you can focus on the big picture.
In order to grow your Pilates studio, you need the tools designed to set you up for success.
3. Stand Out
If you want to stand out and make an impact, you need to think out of the box. Be bold, be different! Are there trends in the fitness or wellness community that you can feature at your Pilates studio? If what you've been doing for your studio hasn't provided the results you're looking for, it's time to mix it up!
Make a name for yourself, distinguish yourself from your competition and offer your clients something new and exciting. If HIIT workouts are taking over the fitness world, can you incorporate components of that into your Pilates classes? If you've noticed that condensed workouts are gaining popularity, can you offer a shorter class to draw in that crowd?
By incorporating popular trends into your strategy, you already know you have an interested audience! Position yourself as progressive. Adapting to industry trends and client preferences is where you'll gain a larger appeal and get more people through your doors.
4. Get Involved
Want people to know your name, recognize your logo, and sing your praises? Make friends in your community and get involved on a personal level! People love supporting businesses in their neighborhood, but they can't visit you if they don't know you're there.
Here are a few ways you can spread the word to your community that your Pilates studio is a place they definitely need to check out:
Local events
The best way to connect with your neighbors is to participate in local events, talk to your community and engage with them in person. Is there a local festival, fair or gathering where you could rent a booth? Could you offer to do a wellness talk at your local library? Perhaps even organize a float in your town's Santa Claus parade!
Charity
Is there a great cause you're passionate about? Make it part of the plan to grow your Pilates studio. Don't think a charity can also benefit your business? Think again! Help raise awareness for your cause and when the charity gets attention, so will your studio.
Call on your clientele to help out, encourage them to tell their friends and spread the word far and wide!
This strategy is a win-win: your charity gets much-needed attention and so will you!
Find a partner
Want to reach a brand new market? Find a partner! As a local business, you could grow your brand all on your own, but why not get help? Choose a business with like-minded clientele and get started!
Consider co-marketing, where you offer marketing materials for each other at your reception and on your websites. You can also opt to host an event together to share the cost while targeting both your clientele.
Another idea would be to offer a promotion to encourage visits to each other's locations. For example, offer a 20% class discount for preferred members of your local boxing gym. An offer like this could broaden both your reach and increase revenues for both businesses.
Remember, people like to do business with businesses they like. The fact that you're focused on a local approach, supporting other members in your community and reaching out to your neighbors will go a long way on your journey to grow your Pilates studio.
5. Media Marketing
Are you using the media to increase your exposure? From social media to traditional mediums, the goal of the game remains the same: the bigger the audience you reach, the more clients you'll see visiting your studio!
Here are just a few ways you can use different types of media to up your marketing game and grow your Pilates studio:
YouTube
Do you have a YouTube channel? Have you thought about producing video content to gain attention for your instructors, your classes and/or your studio? Here are some interesting stats to show you just how valuable YouTube can be for your business:
There are 1.9 billion monthly users logged in to YouTube
More videos are watched annually on YouTube than on Facebook and Netflix combined
The average YouTube viewing session lasts over 40 minutes
Have we convinced you yet? YouTube is a fantastic way to reach a large audience with valuable content like tutorials, health tips and demonstrations. Master the art of video and you'll be well on your way to becoming a YouTube whiz!
Facebook and Instagram
These social media platforms are another great way to reach a large, targeted audience with just a few simple steps. Create an ad, post interesting and informative content, and follow industry experts to learn from their feeds.
The key to Facebook and Instagram is to engage and build relationships with your community so that your relationships turn into sales. The more active you are on social media, the stronger the bond you build with your community.
Local media
Social media tops the list but don't forget about traditional media methods. Despite the rise of the Internet, there are still advantages to market the "old-fashioned" ways.
Do you have a local paper that covers events, promotes grand openings, or profiles business owners? Is there a neighborhood television station you might be able to get on? Could you get yourself interviewed on your local morning radio show?
By taking a community approach, you'll reach people who like to support local businesses, live close by, and who can help you grow your Pilates studio in no time!
The Final Word
If you want to increase profits and grow your Pilates studio, take our tips to heart. Look at re-branding, get the tools you need, get involved and market to the masses. These are the steps that will lead you to successfully growing your business, your brand and your bottom line.
Make a name for yourself, increase your bottom line and fill your classes with a little help from WellnessLiving! We'll take care of increasing your efficiency, automating your marketing and growing your web presence—so you can focus on building the Pilates studio of your dreams.
Curious to see if WellnessLiving is right for your business? Book a free, no-obligation demo today!


Get Access To
Why Your Yoga Studio Needs a Loyalty Rewards Music
I'm already a WellnessLiving Customer
Getting your information.
Please Wait…