May 01 2020, 9:01 AM
Increase Your Revenue During COVID-19 by Renting Out Your Equipment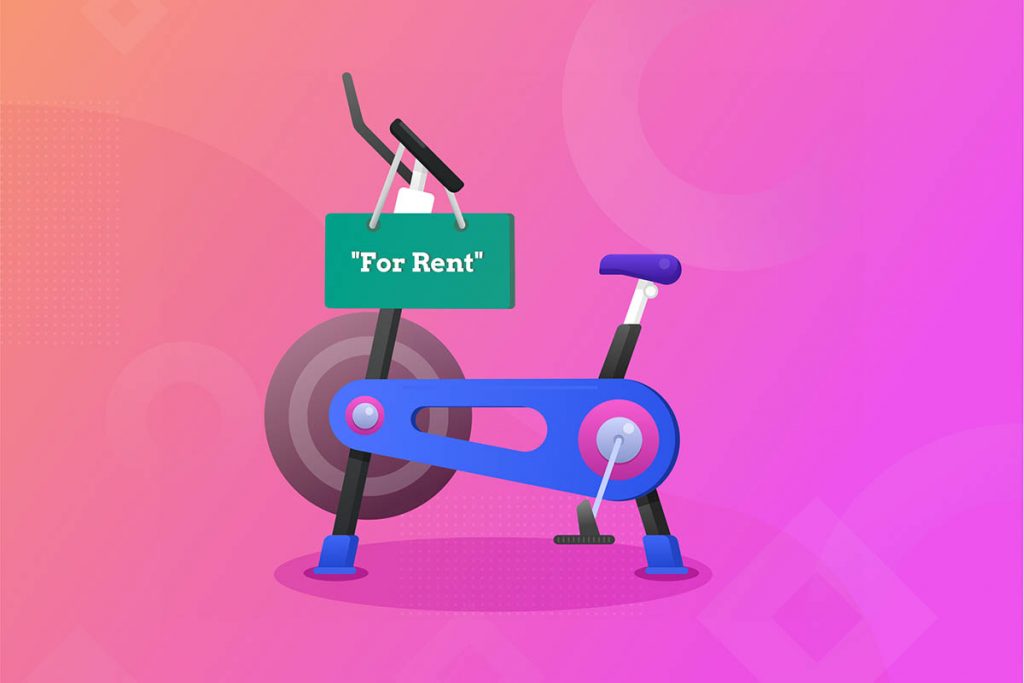 As COVID-19 continues to challenge the fitness industry with temporary closures and limited client contact, you need a plan to keep your business afloat. Get creative to cover your expenses!
You've got a revenue stream sitting unused in your studio right now—why not rent out your equipment to help fill that gap? Buying fitness equipment these days is no easy feat with long delivery delays and limited supply, not to mention the fact that many of your clients will prefer to be back in your studio when the doors are open. Renting out equipment is the perfect way to increase revenue and make it easier for your clients doing home workouts or your online classes.
Just listen to the impact renting out equipment had on WellnessLiving customer April Crake and her business, Hi-Ignition Fit Lab when COVID hit:
"One of the first things we did during this time of closure, is rent out our spin bikes and equipment to show our clients that we are committed to helping them stay on track with their fitness and wellness goals. Using the very versatile WellnessLiving online store we were able to set up weekly rental memberships for personalized home gym equipment packages, spin bikes and rowers."
Like Hi-Ignition Fit Lab, your first step is deciding what you can offer. Think about what makes the most sense for your clients and what they need to get the most out of your classes. In this blog article, we'll give you the ins and outs to help get you started:
Equipment for rent
Sometimes clients will be able to perform bodyweight exercises at home, but if that's all they wanted, they would have never joined your facility! Take a look at your studio to see what is sitting around that they may want to use. Here are some of the fitness and exercise equipment you should consider renting out:
Weights like dumbbells, hand weights or kettlebells
Yoga equipment (yoga mats, straps, bolsters and blocks)
Indoor exercise bikes
Exercise mats
Exercise, BOSU and medicine balls
Skipping ropes and resistance bands
Steps, boxes and benches
The approach
Not sure how to approach the rental process? Email your clients to find out what they need! Do they have the right equipment for your online classes? Are they set up to work out from home? Is there something you can offer to make their lives easier during this time? This step gives you an idea of demand and lets your clients know you're there for them, even as social distancing continues.
An added bonus? If they're not trying your online classes yet, having access to the equipment they need and prefer will entice them to start!
Here are a few options to approach this process from a business perspective:
Charge clients a fee to rent your equipment
Offer it as a perk for members
Offer a new membership with rentals included
Which is the best option for you? Charging to rent your equipment will immediately add revenue, so you can start covering your expenses right away. Or, offering free rentals as a perk for clients who maintain their memberships can work, too. This is a great way to reward loyalty, add more benefit to client memberships and guarantee a longer-term income for your business.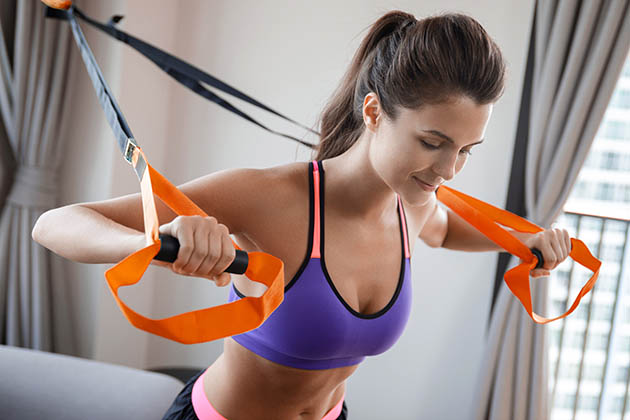 Or, you could try something new: provide a membership option so clients can workout from home, using your equipment to follow your classes. This can even be a whole new source of revenue to continue once you reopen. Decide which option is best for you and go for it!
Liability risks
It's time to talk liability. Renting out smaller, more portable equipment like weights doesn't up your liability too much, but equipment with moving parts (like exercise bikes) does increase your risk. So, start by confirming that your insurance covers transporting equipment to someone's home.
To cover issues like stolen or damaged equipment, improper set-up or injury, we recommend drafting a rental agreement. Here are a few tips to setting up the right rental agreement for your business:
Include a clause where renters agree to add the equipment to their home insurance (while it's in their possession) and agree to waive your liability for equipment set-up or use.
Number and inspect each item to guarantee that what you loan out is what you get back (in its original condition).
Use simple language that's easy for your clients to understand.
Have legal counsel take a look at the agreement to ensure that you've covered all the possible risks.
Limit your liability by knowing the risks and mitigating them right from the start!
Use WellnessLiving's BOOK-A-SPOT
Make renting your equipment easy and convenient with WellnessLiving's BOOK-A-SPOT feature! You'll appreciate the simple set-up and your clients will be more apt to participate if the process is easy. Here are some of the ways our system makes renting out your equipment a snap:
Easily list and manage your equipment rentals
Include inventory levels so clients can only reserve what you have
Give each item a start and end date for set rental periods
Include single-use rentals or a recurrent option (i.e. each Tuesday) for added flexibility
Give your clients access to rent straight from the software (desktop or app) so you only have to worry about arranging pick-up
Having a reliable, easily manageable system will make the experience better for your clients—and better for your business.
Get to the next level
Connecting with your clients during the pandemic is a challenge but with this creative approach, you can meet their needs, build revenue to cover your expenses and stay in business. Don't forget that these are competitive times, so be ready to go above and beyond. Stagger pick-up and delivery options to keep your clients safe. Be transparent with your upgraded sanitization practices. Follow up with clients to ensure they're happy with your service.
Use these personal touches to prove how committed you are to your clients and to remain their number one choice. Renting out your equipment will keep you relevant, useful and desirable to your clients as we get through COVID-19, while also bumping up your revenue.