Aug 28 2020, 9:15 AM
Increase Revenue at Your Studio Despite Limited Capacity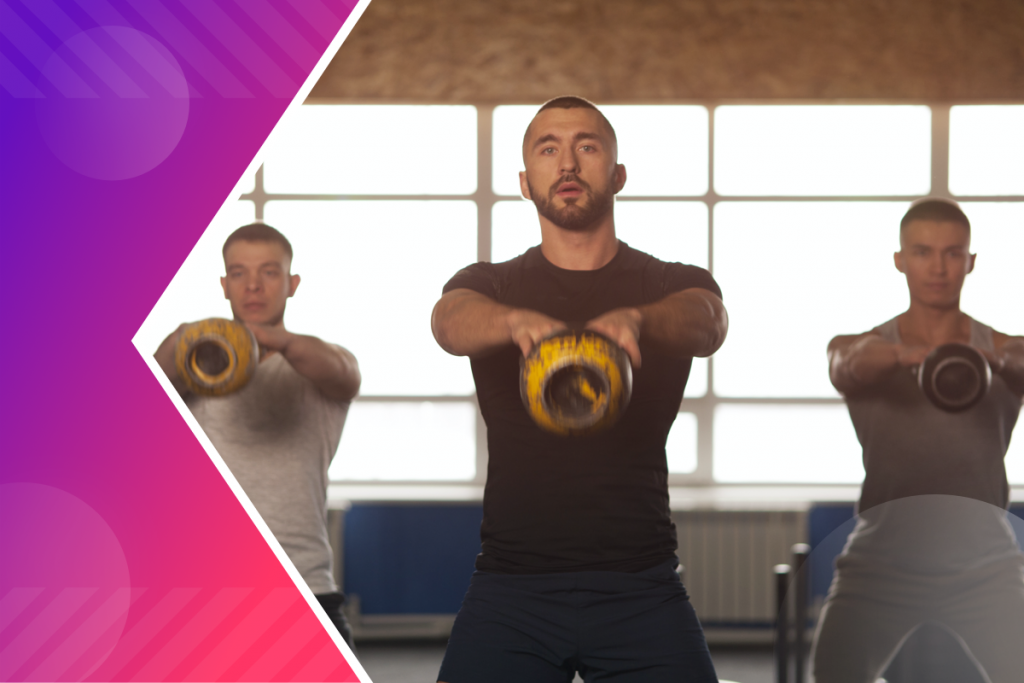 You've adapted, changed and pivoted your business model after COVID-19, and everything's different now that you have to limit capacity. With the new restrictions and protocols, and fewer people coming through your doors, how can you still make a living? Fitness businesses everywhere are struggling with this question, but all is not lost! We've got some ideas about how you can still up your revenues, even as your capacity dips.
Dynamic pricing structure
Generate income by doing what you do best: offering premium value at a competitive price! Get your pricing in line to appeal to your clientele, while preserving your margins. What's your edge? Because your capacity is lower at your studio, space is at a premium, so make the most of an increased demand and a smaller supply. What are your options for memberships and what does the pricing look like? Here are the ways you can structure your pricing to offer more and see better results:
In-studio: Offer traditional in-studio membership with additional fees for a virtual add-on, one-off workshops, or extra perks.
Virtual memberships: Let clients enjoy the live class feel from the convenience of their own homes. They book online and can join class from their computer or mobile device.
On-demand memberships: Offer an exclusive experience where members can set their own schedule, accessing your content when it works best for them.
All-in-one memberships: Create membership combos that'll make everyone happy. Be sure to include your in-studio, virtual, and on-demand options so that it makes sense for your clients and your bottom line.
Offer virtual private training
With a one-to-one ratio, you can charge a premium! Your client gets customized programming and your undivided focus on their goals, while you get the higher price tag for your training services. Offer your clients more value with a personal connection and a targeted plan, so they keep coming back for more, providing you with a steady revenue stream.
Don't limit your services to your local clientele, get set up with tools like our Zoom integration to make your virtual services simple and seamless. With the click of a button, you and your clients can connect through our all-in-one solution. And, you can manage all your appointments through our software, so scheduling is never an issue.
Maximize your margins with virtual private training to make lowered capacity a non-issue!
Take your training outdoors
Why not offer something unique while increasing your class size? It's time you offer outdoor classes and training to your regular schedule. Choose a nearby park or even your studio or gym's parking lot. Of course, you'll still need to follow the rules, but if you've got a large area, you can significantly increase attendance.
Pro tip: Get this class doing double (or triple) duty! Offer this class live, livestream it in real time, and record it for your online library. Cut down on the amount of work to make better use of your time!
Offer online teacher trainings or certifications
Use your expertise to make money in a new way! Go online with your training to minimize your in-house expenses and serve multiple people at the same time. When you record your content and use WellnessLiving's FitVID on Demand feature, you're all set.
Record your content, upload it, and allow access to your library as you see fit. When you monetize your training, you can sit back and reap the rewards!
Increase your cancellation window
How do you get clients to commit to their regular routine? Give them an incentive not to cancel on you! Up your cancellation window to keep your clients accountable and count on that revenue! Consider a 24, 48, or 72-hour policy along with increasing your no-show fees to encourage attendance and keep your profits steady. The more you can get your clients back into the habit of regular visits, the more reliable your revenues will become, and you'll see greater success!
Did you know that WellnessLiving's Elevate Staff App allows you to monitor and track cancellations like a pro? This way you can keep an eye on this part of your business on the go and all in one place to make sure you stay on top of your clients!
Rent out equipment for at-home workouts
Some clients just aren't ready to come back, but that doesn't mean you can't help them! Make it easier for them to hit their targets with the equipment they already know and love. Renting out your equipment is a nice way to bring in a few extra dollars, provide a needed service, and remain in contact with your at-home clients.
You can have them sign equipment out using WellnessLiving's online retail options and BOOK-A-SPOT™, so your clients can book and pay all in the same place. From kettlebells to spin bikes, there's a need for fitness equipment, especially during the recent shortages.
You could even turn this into its own membership or include it as an add-on! As a side bonus, this might be a way for you to up the numbers in your virtual classes, too. Once they have the equipment they need, they'll be ready and willing to join your classes!
See less people and still make money!
While you may be limited these days, your business can still thrive! Can you see fewer clients and still stay afloat? Absolutely! Make sure the price is right, offer more, get flexible, and up your game! Get creative to appeal to your clientele while maintaining your margins and get the tools you need to do it right.
At WellnessLiving, we specialize in the right tools to get your business to the top. We can automate your marketing, boost your client experience, use staff and client apps to increase your efficiency, and more! Ready to learn more? Book a free, no-commitment demo with WellnessLiving today.