Jun 15 2021, 9:00 AM
Instagram Reels 101: Why Should Your Business Consider It?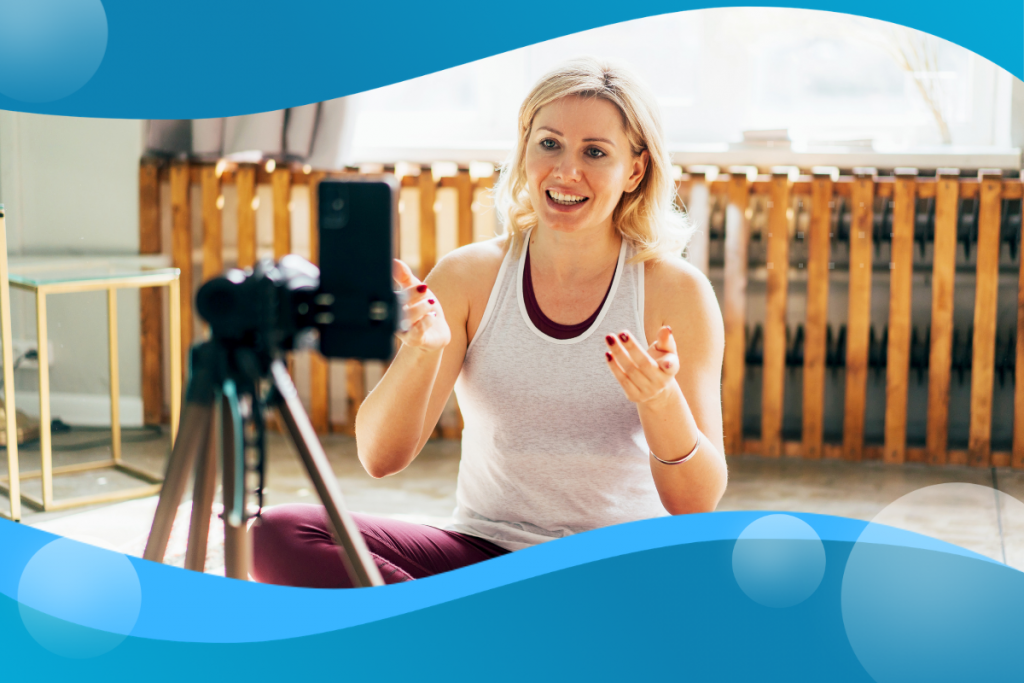 Instagram Reels, which features bite-sized video clips, is reeling in new users and is used as a marketing campaign tool to help businesses grow. Studies show that 85% of Internet users watch online video content each month, making videos a great platform to engage with potential clients.
Are you looking to discover new ways to attract potential clients and achieve global reach? Read on to find out why Instagram Reels should be an essential part of your social media marketing strategy.
What are Instagram Reels?
Instagram Reels was first introduced in 2020 as an alternative to the very popular TikTok video-sharing platform. Instagram Reels allows you to create 15 to 30-second multi-clip videos with audio and special effects using the creative editing tools provided.
With Reels, you can share your video with your followers and also be discovered by the millions of Instagram followers who use the Explore Feed. In the Explore Feed, Instagram showcases clips with the best quality content on Reels, so the more creative you are, the better chance you have to be featured.
How to create and upload your first Instagram Reel:
First, tap the plus icon on the top right or swipe right anywhere in the feed.
Scroll to Reels at the bottom.
Tap and hold the clapboard icon to record a clip or simply tap the icon to start recording.
Using the creative tools provided on the left panel, you can select your audio, speed, and effects to include in your reel.
Next, select Cover or Preview to add stickers, drawings, and text to your reel, or choose to download the reel to your device.
Select Share To and this brings you to the Share screen where you can change the cover photo for the reel and write a caption.
Tap Share to upload your Instagram reel. You've just created a Reel.
How Reels can help grow your business
Let's talk about how to use Reels on Instagram to grow your business. Reels lets you create short, entertaining, and engaging videos so you can connect with your target audience and reach potentially millions of users.
Many brands such as Louis Vuitton, Sephora, Netflix, and the NBA have successfully created fun and unique Reels that have gone viral and reached a massive audience.
Reels Algorithm
The Instagram Reels algorithm prioritizes funny, entertaining, and interesting videos that use creative tools like music, text, filter, or effects. Videos that are in vertical format and inspiring are also given more attention.
On the flip side, the Reels algorithm does not favor blurry, recycled, or text-heavy video. Hence, it is important to keep that in mind when creating your content to maximize the chances of getting your Reels featured on the Explore page.
How to reach a broader audience
Instagram has one billion active users using Reels. In order to put your business in the best position to gain followers, visibility, and prospective customers, you can follow the steps below:
Determine your objective
Map out what you want to achieve with the video. Is it purely educational or are you launching a new product or service? make sure you know what you want to accomplish before you start creating your Reel.
Tell your story
Can you tell a compelling story about your company in 30 seconds? Every business has a story that sparked the company's inception. Did your great-grandmother create the original recipe for your spicy pasta sauce? Did your pet hamster Polly inspire you to create a new line of hamster food? Whatever product or service you have, tell the story.
Establish credibility
Reels is not the place for a hard sell. Establish yourself as an expert in your field. If you provide quality content to your viewers, they will remember your business and come back for more.
Share tips to inspire others
Your content is king when it comes to a short-span video. People love to watch videos that teach, inspire, or makes them laugh. Before you record your video, make sure your message is relevant and appealing to your target audience.
Get to the point
Most humans have short attention spans. According to a study by Microsoft, an average human has an attention span of eight seconds.  Hence, you need to capture their attention quickly by making relevant and meaningful Reel content.
Product demos and teasers
Instagram Reels is perfect platform for product or service demos. In 30 seconds, you can provide audience with a quick preview of your amazing products or services. Teaser reels are a great way to tantalize viewers by showing them just a bit of what will be coming soon.
Collaborate with influencers
Collaborate with influencers on Reels to engage your customers. Create a video with the influencer using your product to expand your brand's outreach.
Personality matters
It's true that people will buy from people they like. Your job as a video creator and personality is to show them your authentic self in an appealing and honest way.
Educate your customers
If your customer learned something from the quick bite of information you offered on your Reels, you have succeeded. Engaging a customer through educating them is the end goal for quality content.
Steer clear of trends
Your target audience should be clear as to who you are and what your business can do for them. What problems can you solve? How would this benefit them? Stay away from trends that distract you from your brand identity.
Keeping it Reel
Instagram Reels goes beyond just your own followers or audience. Anyone can find Reels from the  Reel tab, Feed,  profile, and  Explore page. This gives you the opportunity to engage with a much broader audience, even from people who don't follow you.
By consistently using Instagram Reels as part of your overall marketing strategy, you will stand a better chance for success.
Examples of how to make Reels work for your industry
One industry that is a perfect fit for the Instagram Reels platform is the health and fitness industry. Many business owners have had success in Reels such as showing quick healthy recipes at a high speed.
Imagine speeding up a demo of a restaurant owner making a spicy pad Thai dish or a strawberry banana smoothie? You want your viewers to feel something when they watch your video clip.
Instagram Reels viewers love to see exciting clips that they can share and if you're lucky, these clips might go viral. Take your time to create your Reel and ask yourself if the Reel content educates, enlightens, or entertains your target audience.
Fitness business owners have also used Reels as a way to give quick, informative instructions on specific exercises or to introduce a new exercise class or program.
Examples from the fitness industry
If you own a fitness business, there are endless ideas on how to create a great 30-second video. Here are some fitness-related Reel content ideas that you can post:
How to do the perfect squat
Quickest way to tone your biceps
30 Seconds of Pilates to try throughout your day
Create a quick "How To" video showing the incorrect and correct way of performing an exercise
A quick meditation video
Introduce a new kickboxing instructor
A 30-second martial arts video
Highlight your fitness studio with a quick tour
Share healthy recipe tips or motivational advice for weight loss
Make quick, healthy, and delicious recipe teasers
Highlight your easy-to-use online booking software
Before and after weight loss videos
A 30-second plank hold video
How to use a rowing machine
Health and fitness motivational tips
There are so many instructional and fun ways to increase brand engagement within the health and fitness industry. Using Instagram Reels marketing is just one way of growing your business and Instagram community.
Lights, Cameras, Action!
Now it is time for action. Instagram Reels should be an essential part of any business looking for long-term growth, however, it is only one piece of the marketing puzzle. It's important to work with seasoned experts who can guide your business from early start-up to ultimate success.
A software company with experience of your type of business can help to execute your marketing strategy more efficiently. Your marketing plan will be your roadmap to growing your business, so it is important to have the right team behind you.
WellnessLiving can fine-tune your strategic plan with a customized software and a suite of automated marketing tools to target your audience. Our powerful reporting system will give you insights into all your digital campaigns. You can focus on the big picture while letting the WellnessLiving automated software do the job on marketing your business.
The WellnessLiving team specializes in the health and fitness industry. They can help your business acquire prospects, build brand presence, manage client reviews, create custom emails, build your website, and more. Book a free, no-commitment demo today to learn more.