Jan 10 2017, 10:17 PM
January 2017 Release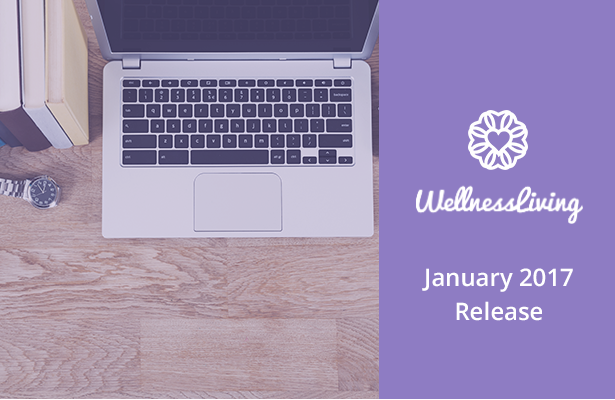 Alright, so here we are in the new year, and we know exactly what you have been thinking: "I wonder when the next WellnessLiving release is going to happen…it must be soon." Right you are, but here is the thing; we thought about doing a "Christmas" update, or even a "New Year" update, but our team decided that with an update this huge, we didn't want you to be distracted with festivities. Hence, at least for this year, we are calling this a new occasion: WellnessLiving Day. Seriously, we have been getting pretty creative these days with different ways to make your life easier. We're excited to announce all of the features that are available to you starting today.
New Features
Client App
The wait is over. Our most highly requested addition to WellnessLiving is finally ready for prime time, and it's got a cool name: WellnessLiving Achieve, our client-side App for iPhone and Android. Thanks to our awesome team of beta customers, the app delivers the best possible user experience and is loaded with all of the features that your clients need. Some of these features include booking appointments and classes, purchasing and paying for products and services, tracking reward points, writing reviews, and more.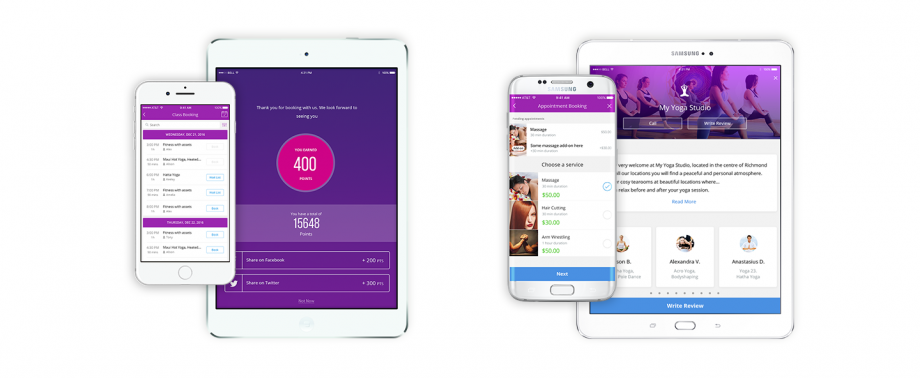 Download the WellnessLiving Achieve App from the App Store or Google Play now, and let your clients know about it with an automated marketing campaign.


Appointment Booking Interface Redesign
One step at a time, we want to make you the most efficient business on the block. Our newest changes that help you achieve that involve an entirely new way to look at appointments.  With improvements like a booking redesign, the ability to book multiple appointments at once, and the entirely new add-ons feature, booking appointments will never be the same again.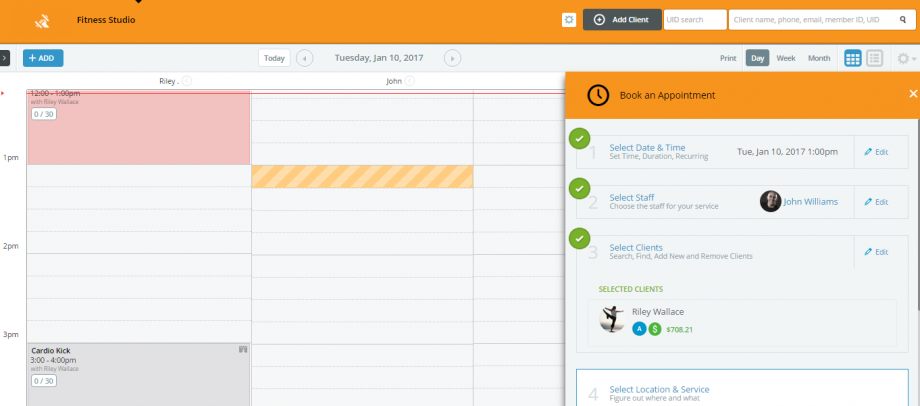 Booking Multiple Appointments
From your new appointment flyout, you can book multiple appointments for your clients at the same time, making checkout effortless. Instead of booking and processing payments for an appointment every time a client comes in, you can book many appointments at once and checkout right away, saving both your staff and your clients time.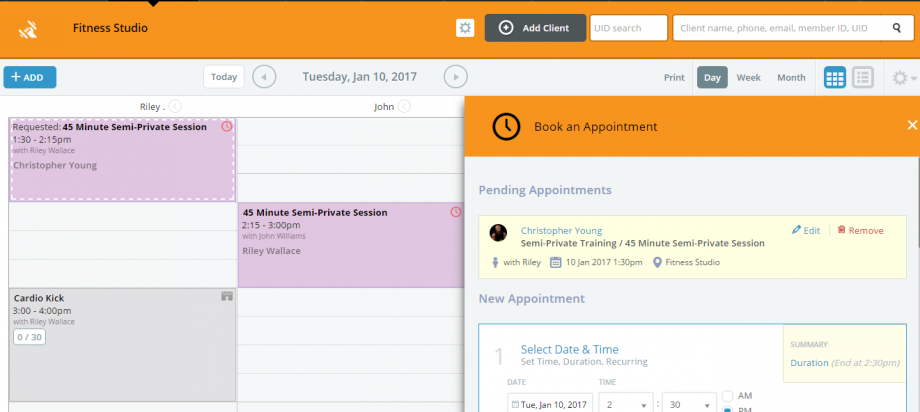 Appointment Add-ons
Do you want to up sell products or services during the appointment booking process? We make it easy with the Appointment Add-ons feature. It's an easy way to add products or services onto an already-scheduled appointment. Any appointment-related product can be marked as an add-on.
Once you've designated certain products as add-ons, they appear inside the appointment booking wizard for your clients and your staff.
Gift Card Revamp
Now you can make your gift card offerings even better by customizing and restricting them in the exact ways that you need. Start customizing your gift cards with custom amounts to create gift cards of any value.  With the QUICK Gift Card feature you can even create custom gift cards which can be redeemed for only specific products and services.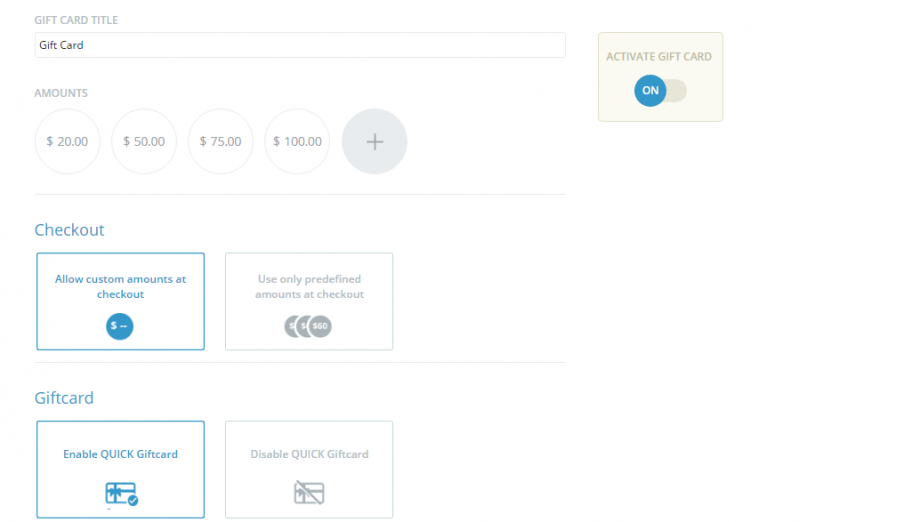 Get even more control over your gift cards by choosing what the gift card can be used to purchase, who can buy the card, and where they can buy it.
Printed Tip Receipts
Make charging and receiving tips simple with our new printed tip receipts. If you have the option to accept a gratuity at checkout enabled on a purchase option, you can now print tip receipts, which your clients can use to tip when paying by credit card.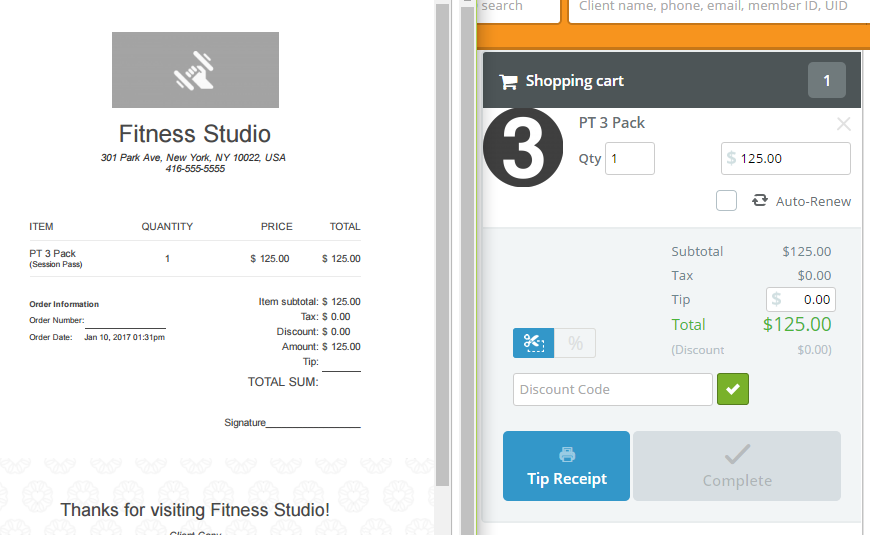 Online Store Overhaul
Your online store should represent your business perfectly, which is why we've added custom categories. Now you can organize your store exactly how you want and make navigation clear with customizable categories for your products and purchase options.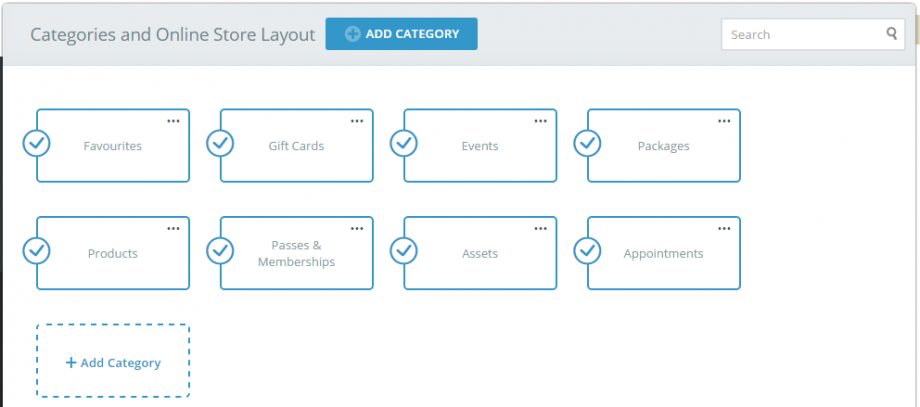 Create custom categories, decide how categories appear in the store, and sort your items by category to make navigating your store easy for your staff and clients.
Improvements
Appointment and Class Setup UI Changes
Various improvements have made your appointment and class setup process even faster and more intuitive. Your setup options have been rearranged and each selection is represented by what we like to call "Selector Boxes", making the entire setup process more straightforward and easier to understand and complete.
Event Setup and Roster Changes
Like your appointment and class setup, your event setup has been simplified and streamlined. Along with these improvements, your event and enrollment management has received some serious additional upgrades. We've given you access to new, more straightforward way to manage your event schedule and attendance lists. You can now view which clients will be attending which events, add clients to events, contact attendees, view payment information, and more, all directly through your event setup screen.

Bookable Assets for Events
You can now organize your events even better by including bookable assets, which will let your clients book equipment for the events ahead of time or even on the day of.
Termination Date
Get more control over your memberships by setting a termination date, on which the membership will automatically be deactivated. This will allow you to stop a particular membership on a specific day for all those clients who had purchased it.

Client Groups – Notifications
Be sure that the right people are always receiving the right information by enabling notifications to be sent to specific client groups. With this option, your clients will never miss important information and you'll never inundate clients with unnecessary texts or emails.

Revenue Category Improvements
We know you are curious about how your revenue is improving with WellnessLiving. Your revenue tracking and sales reporting will always be thorough and complete if you set a primary revenue category when multiple revenue categories are selected.

And as always, tons of other improvements
We know that's a lot of new features and improvements we threw your way, but there are many other upgrades we have included in this release that we don't want to blow your minds too much with by including them all in one email. As always, we strive to pack in as many cool new features and improvements with every release to make your lives that much easier. Thanks again for choosing WellnessLiving and we look forward to growing alongside you in 2017!