Keep Staff Motivated at Your Music School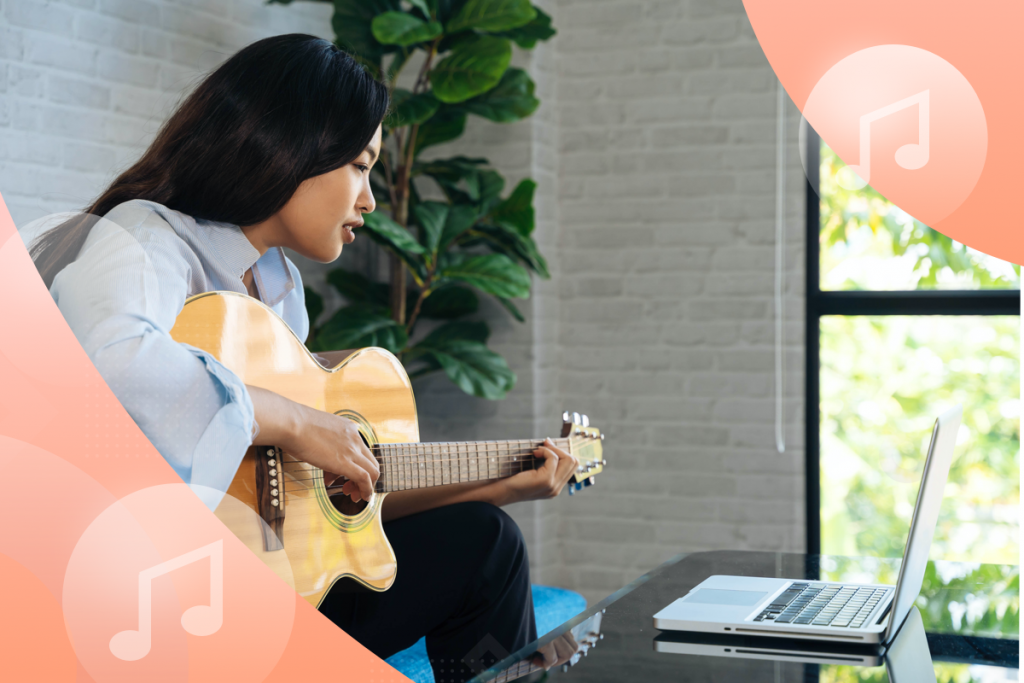 Hit the right note at your music school with a top team! Now that music schools are reopening after COVID-19, it's time to focus on keeping your team inspired and at the top of their game. You need your staff to perform at their best and connect with your students to help your business grow! Lead your team to success by staying in touch, getting everyone on the same page and keeping them motivated.
We've got some ideas that'll help your staff stay engaged and invested in your business:
Let them work from home
Even when your studio reopens, your teaching staff may be more comfortable working from home or need a more flexible schedule, so here's a way to show them you care, without compromising your service. Teachers can livestream private sessions with their students from home with Zoom!
What's also great is that WellnessLiving offers a Zoom integration—an all-in-one seamless way for your clients to stay connected with your team and your business, making attending music lessons from home simpler than ever! Your staff can send automatic music lesson reminders, links for clients to join the lesson, and use our platform to keep building that bond with their clients.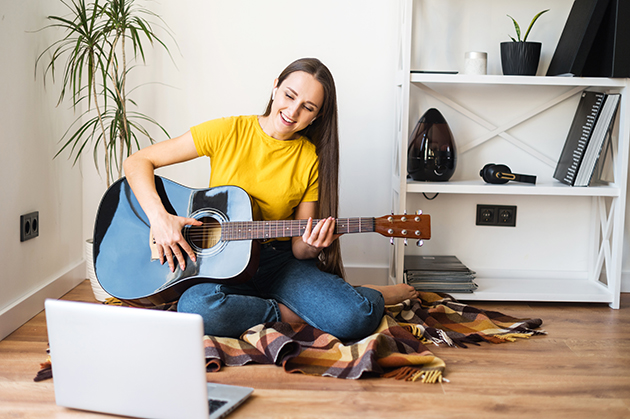 Reward them for hard work
Show your support and appreciation by rewarding your team for their hard work during these last few months—it's a warm and fuzzy way to remind them what they've missed! Here are a few ideas to get your started:
Personally, thank all the teachers who went that extra mile for you during COVID-19.
Give bonus points for teachers who taught the most music lessons during a specific time frame.
Reward teachers who are most in-demand with gift cards or bonuses.
Rewards are also great for clients, too! You can easily organize your loyalty rewards program right in WellnessLiving! You set up the rewards and how points are earned. You and staff can then track and manage your program instantly. On the Elevate Staff App, it's also easy for staff to check whenever clients earn points!
Have weekly staff social meetings on Zoom
Are you missing the connection you had with your team? Have you skipped staff gatherings or team-building nights? Connect with your staff on Zoom! Not only used for clients—Zoom is a great way to conduct meetings, too. And by meetings… We mean, talking shop is allowed, of course, but use it to socialize and connect with your staff, too. You can have game nights, do trivia, have jam sessions, or just hang out to make up for lost time.
If they've had some time off, there may be an adjustment period before they get back into the groove. The more you remind your team how much you all enjoy being together, the more they'll want to get back to your music school's physical location.
Let them share client success on social media
Encourage your music school staff to get social! Let them become your social ambassadors by posting their student successes and sharing client testimonials on Instagram and Facebook. They'll start to build up a following and increase the interaction they have with students and prospective clients.
As your team gets recognized for their hard work, they'll feel appreciated and motivated to reach for more. And as a bonus, your music school will get more attention, too!
Use the Elevate Staff App
Simplify your staff's lives with a top-notch staff app! Make your business more efficient by giving them all the info they need at their fingertips—that way they eliminate extra paperwork and can do their jobs better! WellnessLiving's Elevate Staff App is a great way to save your team time, so they spend more of it with clients! Here's how:
Helps teachers stay organized, manage their schedule, book in students, cancel classes, and more.
Makes it easy to host their livestream classes via Zoom.
Allows them to take payments right from their mobile device—anywhere, anytime.
Keeps everyone on top of business with detailed reports and measurable data.
Allows client tracking and access to client profiles for info on payments and attendance history.
Nobody wants to waste their time! By doing your best to simplify their lives, they'll do their best to stay motivated and step up for your music school.
Hit a high note with your staff
Staying connected with your team is essential for your business. Give them flexibility, show them the love, stay connected, let them take initiative and give them the tools to stay in touch and on the same page. And with the tools from WellnessLiving like our Zoom integration, Elevate Staff app and more, you can count on your rock star team of music teachers to deliver for your music studio when it counts to most!
How else can WellnessLiving help manage your business? We offer the all-in-one business management software you need to streamline your processes and grow your business. Want to learn more? Book a free, no-commitment demo with WellnessLiving today!
Share
https://www.wellnessliving.com/blog/keep-staff-motivated-your-music-school/
Copy
Subscribe To Our Newsletter
wpDiscuz