Apr 03 2020, 12:57 PM
How to Keep Your Business in the Green During COVID-19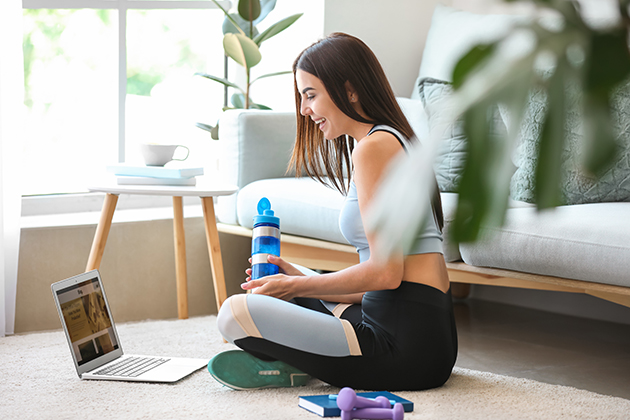 It has been amazing to see how people have adapted their day to day lives to cope with these unprecedented times we find ourselves in. However, the profound impact felt by the COVID-19 crisis extends beyond our day to day emotions and is being felt economically around the world. This touches all industries from wellness and beyond, with many businesses seeing losses in revenue and declining numbers until we can revert back to our normal lives.
The good news is, there are steps you can take to limit your losses, make up for lost revenues and keep your business in the green during this challenging time. Take a good look at your business plan to get a jump start on gaining as much financial freedom as you can.
Where is Your Revenue Coming From?
Knowing where your revenue comes from is the key to putting together a plan for success. Now, with all the economic uncertainty, it's more important than ever to be aware of your revenue sources to start looking at expanding those avenues. With no definite end in sight, you need to put together a long-term, adjustable plan for the foreseeable future.
If classes are your biggest money-maker, consider offering online or recorded classes as an alternate revenue stream as we continue social distancing. This will offer your community the support they're looking for, while still providing income for your business. In addition to serving your local clientele, imagine how having no physical borders can provide new opportunities for you! Virtual classes can be brought to every home in the world, and now you have the chance to show millions of people what's special about your business.
If you haven't already, start a YouTube channel or even host a Facebook or Instagram Live session to create a valuable virtual experience and reach a wider audience. As you build your new following, you can have them sign-up for your online classes (we recommend using Zoom) and continue your relationship with them long after this crisis has passed. 
Reduce Your Expenses
At this time, you need to think seriously about where you can reduce expenses to keep your revenue in the green. Look at your variable and fixed expenses and see what can be reduced or completely cut right now.
One of the toughest decisions you will face will be about your staff. Should you temporarily lay them off? Should you reduce their pay? Is there somewhere else they can contribute to your business that will allow you to continue to compensate them? Is the risk of losing your staff, worth the money you'll be saving? Your staff are your family and a very important resource in your business so take your time with this decision. Experts suggest that you might even be able to cut costs and keep your staff happy at the same time by asking your team where they're at. It's possible some members of your team would rather not work during this time of crisis. Offering them that option is one way you can cut costs while keeping your staff happy and safe.
You can also suspend or cancel any services that you're not using these days, like cleaning services, laundry or supply delivery. Putting these on hold temporarily will provide your business with immediate financial relief so you can tackle reducing the costs of your bigger expenses like your rent.
What to Do About Rent
When you're looking to reduce how much your business is spending, rent is typically considered a fixed expense—but these are not normal circumstances. With everyone feeling the hit, your landlord may just give you a break to show good faith and try to keep you happy as a tenant. Many businesses have been having a lot of success negotiating with their landlords to get them through these tough times.
What to Do About Memberships During COVID-19
Memberships can be a tricky issue right now. If they're your bread and butter, you may be hesitant to make any adjustments. You may also encounter resistance from your clientele if you don't offer some sort of compromise for those people who cannot access your services and/or who may not have a full-time income themselves right now.
Here are some options available to you and the pros and cons they offer for your business:
One option is to keep your memberships the same. This comes with the challenge of how to continue offering value to your clients while your doors are temporarily closed. This option is likely the best for your bottom line, so if you can adapt your business to make this work, go for it! You can offer small classes outside, where participants can get the space they need to remain safe or maybe offer a full roster of online classes.
Another option is to offer a membership discount. This could be the perfect compromise to address your clients' financial needs, while still building some revenue. Offering a reduced monthly fee shows your compassion and it's a testament to your gratitude for their continued support. While this option may temporarily lower your income, it will increase your customer loyalty and that's what you'll need to rely on when you re-open your doors.
You always have the choice to leave it up to your members. Give them the choice to suspend their membership or continue it online. Encourage them to stay members by explaining the importance of their health right now and emphasize that your business appreciates their continued support as we face this together.
The important thing to remember is that you shouldn't be afraid to ask your clients to pay as long as you continue providing them with a valuable service. Your members are the heart and soul of your business and you can keep them happy by giving them the options and resources they need to help them and your business get through this challenge.
How to Avoid Churn During COVID-19
You want to keep your churn as low as you can because it represents the number of customers that stop using your business during a certain period of time. This particular period of time is brand new for the world and people are in survival mode and making decisions without thinking. Before your customers decide that your service is an unnecessary expense, you should motivate them to stay connected with your business.
Use rewards as an incentive
You can incentivize clients to attend online classes, seminars or talks you're giving to increase attendance and keep your community interested in your business. If you have a loyalty rewards program, consider offering double (or even triple) the points for attendance to motivate your loyal clients to get closer to their reward goals. You can also offer a discount or perk to those clients who refer a friend to an online class to grow your audience and start marketing to a larger crowd.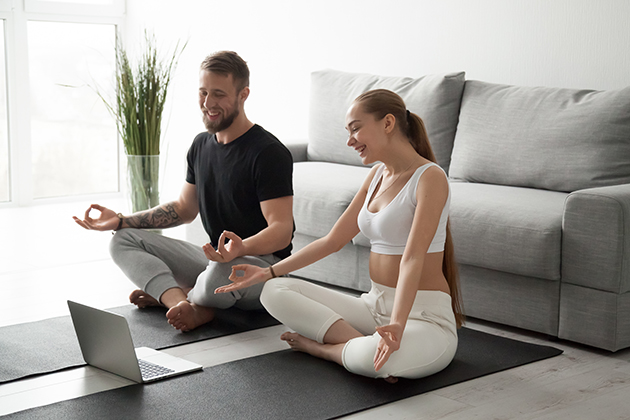 Focus on automated marketing
Here's where automated marketing can really help, allowing you to reach out to your clientele with offers or incentives, easily and frequently. WellnessLiving's business management software provides all the tools necessary to keep the lines of communication open, so you can stay relevant and communicate updates to your clients as you have them.
Expand online services
Kudos to you if you already moved all of your services online! Also, consider adding value for your members by expanding online services like workshops and interactive webinars to address some of the issues we're all facing. Covering topics like stress management or meditation could be just what your community needs from you these days and you'll keep them invested in your business with relevant content and valuable info.
Engage on social media
Stay social—while social distancing—by sharing relevant content, friend requesting your clientele, commenting on your community's content and including posts that inspire and engage your audience. Posting best practices and tips, creating a challenge and starting targeted groups are just a few of the ways you might be able to keep your clients excited and interested in your business, while exposing you to new prospective clients. Keep the conversation going with your clientele on social media so you don't lose touch while you're apart.
Financial Resources for Your Business During COVID-19
You would be surprised to find how much support is being offered to businesses during this crisis. Do your research! Here are just a few of the resources you might be able to tap into to give your business a helping hand:
Research your local legislation. Since the situation is changing all the time, governments are committing more resources daily to help small and medium-sized businesses make it through.
Check with your insurance provider to see whether your policy includes anything relating to what we're facing, or if they can reduce your rates.
Check out what Facebook is offering with grants and ad credits to help businesses stay visible on social media.
Be aware of resources like Small Business Admin or CFIB (in Canada) and others to help you stay informed and on top of getting the help you need.
Look into tax deferments. From property taxes to income taxes, many banks and governments are offering deferment options to help businesses get over this hump.
Find out about work from home write-offs that might help offset some of the costs you're facing.
The Bottom Line
The bottom line is that businesses across the board are hurting from the effects of COVID-19 and with no definite end date in sight, doing everything you can to stay out of the red is a must. By evaluating your revenue sources, reducing your expenses, making the most of your memberships, avoiding churn and researching resources that can help, you will keep your business in the green!