Dec 17 2019, 9:00 AM
How to Keep Your Pilates Students Coming Back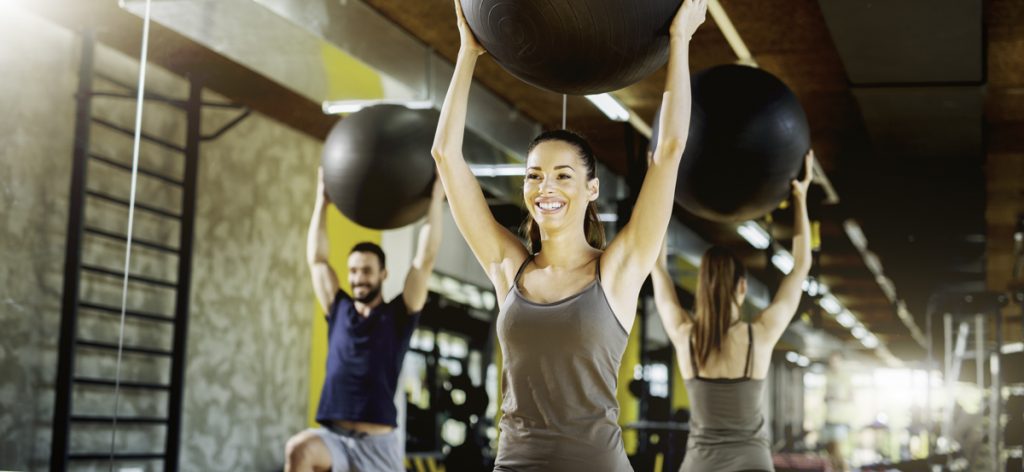 Keep your Pilates students engaged in your studio with our list of client retention tips! We know that this is a challenge that most business owners face, so we're here to put you in the best position possible to flex your assets to the public.
Client retention is how well an organization is able to keep their customers on board. This is crucial to your Pilates studio because it'll help measure your business's success. If you're able to retain your clients for an extended period, then you know your business is headed in the right direction. In turn, this will help increase your revenue, build credibility, and customer loyalty.
7 Effective Client Retention Methods
We're always ready to offer a helping hand, so we've compiled a list of seven effective methods to keep your Pilates students hooked.
1. Offer quality service
This might seem obvious, but you'll be surprised how many businesses offer service that is just "good enough". The first thing you need to do to keep your clients engaged is to offer high quality service that they can't find elsewhere. Make your studio the focal point in your industry by providing nothing but the best.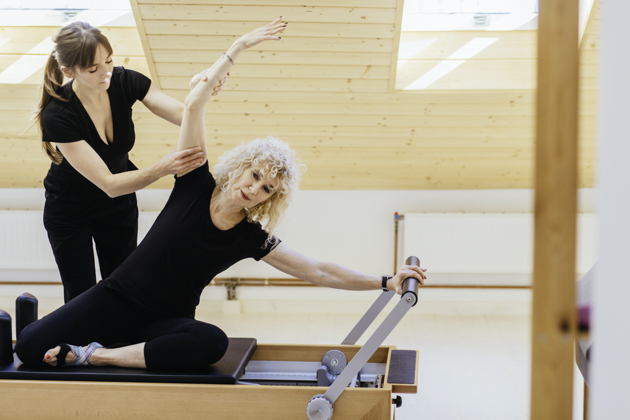 Hire qualified and experienced instructors who are experts in the field. Good teachers are an integral part in retaining your Pilates clients, as they can make or break the experience for your students. Often times, if students can connect with a particular teacher, they'll stay at your studio for a longer period of time. Feeling this connection and sense of trust with a Pilates instructor is vital for growth. If they feel that they're in a safe space, they'll be more willing to take risks and push themselves like never before. A good teacher helps their Pilates students grow and evolve into the best version of themselves. So ensure you hire instructors who are inviting, warm, and invested in their students' growth.
Quality service also means that you are tailoring lessons at your studio to your Pilates students. Think of your customers and ask yourself if your studio is catering to all their needs. For example, you may have some students who are just beginning the practice and others who have been coming to your studio for years. And don't forget about the younger generation and the elderly! Offer classes with shorter time spans to fit their stamina and modify the practice according to their abilities.
Lastly, ensure premium quality throughout your facility. Your studio must be a warm and inviting place with the latest in Pilates equipment. Show your students you follow up with trends in the industry by using up to date gear that would benefit them. Always go above and beyond to keep your Pilates students interested!
2. Host special events and involve your regulars
Keep your clients on their toes by hosting special events. Make your studio an exciting place to be that brings something fresh and new to the practice.
For example, invite guest instructors every month to teach a special series of classes or workshops. Make sure these instructors are well-known in the field and will offer a certain level of expertise and value to your current clientele. This will also give your Pilates students the chance to spice things up a bit, so they don't get trapped in a dull routine.
Consider hosting events in your community as well to bring people who enjoy the practice together! For instance, you can participate in a local family-friendly festival and host a class open to the public. In this way, your current students can enjoy the practice in a new location, and you can attract new clients in the process.
Hold special demonstrations in your community, where people learn more about Pilates using your students as volunteers! Involve them in the process and make them feel that they're helping you to educate others about the practice and its benefits. If clients feel like they're engaging in something bigger than your studio, they'll always be eager to help in any way they can.
Include them in your mission and make them feel like they're part of the team!
3. Practice anticipatory service
When owning a business, you often need to be ten steps ahead. By practicing anticipatory service, you'll make your clients feel valued and well taken care of.
Anticipatory service can be defined as how well a business is able to anticipate an issue and stop it before it arises. This is a helpful quality to ensure that everything is running smoothly at your studio and that your Pilates students are satisfied. An example of this would be calling a customer before they reach out to you with questions. If students see that you are proactive in your mission to help them, then they'll have no reason to ever leave.
Make sure your teachers check in with your students before and after every class to see if there are any issues or concerns. Keeping a line of communication open with your clients is vital to making sure that all their needs are being met before any complaints arise. Be aware of their comments and tend to them promptly to avoid any problems.
4. Ask for Feedback
In addition to anticipatory services, ask your Pilates students for feedback. When clients recognize that you value their opinion, they'll feel appreciated and respected.
One way to do this is by sending out monthly surveys to see how your customers are feeling about your services. By looking at their answers you can begin to establish what your business's weaknesses and strengths are. You can also have a suggestion box where students can anonymously voice any opinions or concerns.
If you do have members who want to cancel, the best way to learn how you can improve in the future and prevent more cancellations is asking why they are choosing to leave. Sit down with clients who wish to cancel their memberships and listen to their reasons and see if you can apply any of the feedback to improve your service.
5. Offer a Rewards Program
A rewards program is another great way to maintain your students' interest. If clients feel that you appreciate their time and effort, they'll become loyal customers for life.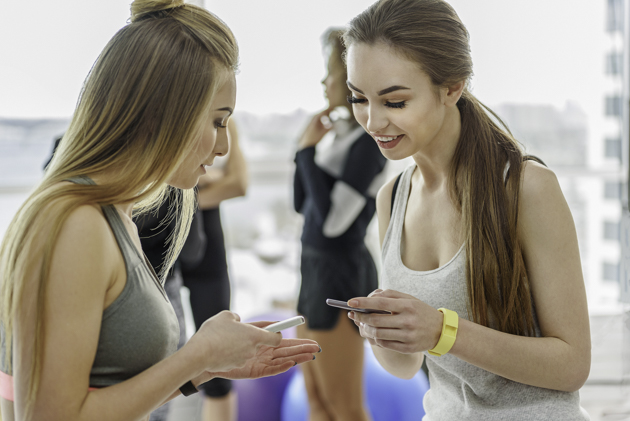 WellnessLiving would love to help you with this: our exclusive software has a rewards program built-in! Students can earn points for various actions such as buying merchandise, attending your classes, or sharing reviews of your studio on social media.
We also have a leaderboard option where clients can see where they rank among other students in your studio. This will entice your members to earn more points, thus increasing your client retention rates. Custom competitions can also be created to keep track of how many points have been earned by clients over a certain period. A little healthy competition could be just what you need to keep your students engaged!
6. Automated Marketing
Keep your Pilates students interested and up to date with your studio with the help of automated marketing. You're in luck, because we can also offer you our expertise in this area!
With WellnessLiving, you can choose from seven automated marketing campaign types! For instance, class announcements can be sent through push notifications, email, or SMS when you've added a new class to your studio schedule. Visit campaigns are another option where clients get an email after attending a specific class. You can also explore the client win-back campaign, where an email is automatically sent to a customer who hasn't booked any services in a while. These options are just the tip of the iceberg!
You'll never have to worry about losing clients again!
7. Build Long Lasting Memories
Lastly, one of the most effective ways to keep students coming back is by being a part of their journey and building long lasting memories.
Start a special online newsletter or bulletin and make sure to send it to all clients monthly. In it, you can write features of different events that your studio and students have participated in as well as upcoming news.
You can even share motivational stories centered around your Pilates students and their progress at your facility. Include photos with your clients volunteering and participating in different events, workshops, and classes. Customers will feel valued and appreciate the recognition you are giving them by encapsulating such joyful memories for them to treasure forever. In this way, your students will see your studio as a place of belonging.
As You Can See…
Retaining your Pilates students can be done in several ways. Whether you choose one or all of our previously mentioned methods, remember to think of your clients first and what would resonate the most with them.
WellnessLiving would love to make your client retention rates soar with the help of our all-in-one Pilates studio software! If the rewards program and automated marketing piqued your interest, then you'll be happy to know that we can offer you so many more services that can help make your studio an industry hot spot! Book a free, no commitment demo with us today and we'll help bring harmony and balance to your business.