Aug 26 2019, 11:07 PM
5 Key Elements of a Fitness Studio Business Plan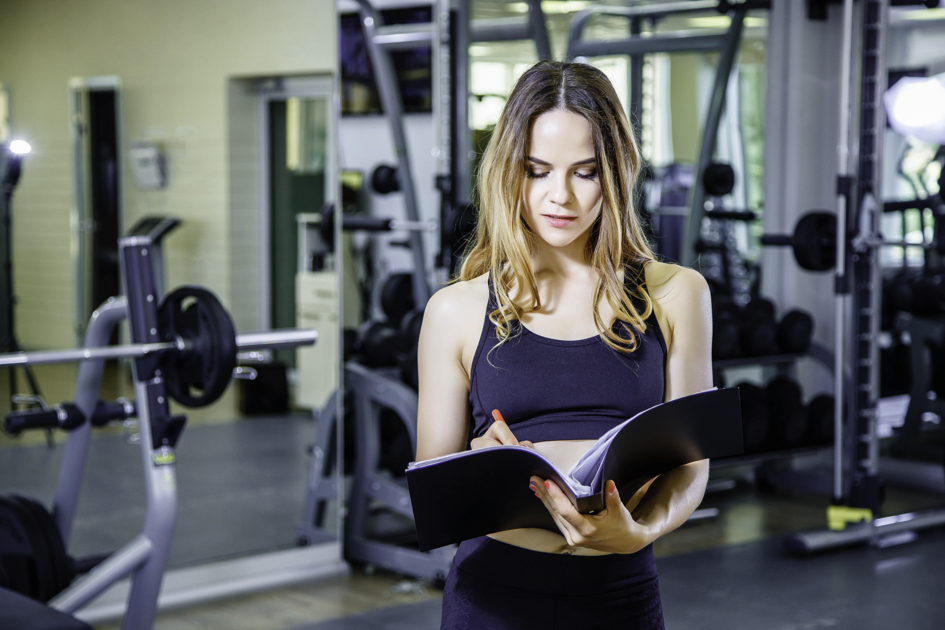 In the works of building a comprehensive fitness studio business plan? Well, you've come to the right place. If you've decided to take the leap and start your own venture, congratulations are in order! Turning your dreams into a business is hard work, but there's nothing quite like building something from scratch…
Being brave enough to pursue your passion means you've already gotten off to a great start, but what's the next step? It's time to organize your dreams and ideas into a concrete fitness studio business plan!
This part of the process can seem daunting, but not to worry, we've got your back here! We'll take you through each step and show you how to create a fitness studio business plan that'll set your gym up for success.
Here are the elements your fitness business plan needs to take your business from beginner to the best:
1. Your Objectives Plan
This part of your plan is the jumping off point for your venture, and it focuses on the why of the business. What are your goals? What's important to you? Why have you decided to take this step? Here's a look at some of the elements involved in outlining your objectives:
Look at your goals
Your fitness studio business plan needs to center around your business identity and where you want to see it end up. Think short term and long term here! What sort of clientele will you try and attract? What services will you offer? Will you be looking at expansion or opening multiple locations down the road?
We suggest using a SMART goal system (Smart, Measurable, Attainable, Realistic, Timely), so that you stay on track and set goals that make sense for your fitness center.
Learn to succeed
You might take this opportunity to do some research and up your game too! Are there certifications or courses you could take to get you better prepared or more qualified? Is that part of your journey?
Start your business from the best position you can, and if that means furthering your education or adding to your training, now's the time to get in the best position to pursue your dream.
2. Your Finance Plan
Now it's time to do the math…The financial part of this venture is where a lot of dreamers panic. Following your passion does not mean you're a math whiz. Here's where building a fitness studio business plan can get tricky for some, but let's walk through this together.
Think about all the things your business will need to get off the ground, and the expenses you'll have to cover before you start to make a profit.
For a start, the experts recommend that you have 12-24 months of savings in your personal account to be able to qualify for business financing if you need it. This will also provide a bit of a cushion to cover any unforeseen expenses as they arise. Peace of mind? Priceless!
Here's a look at the elements you need to fill in the financial part of your fitness business plan:
Getting started
Before you have any revenues coming in, you'll be looking a start-up cost. Building a business could mean a hefty initial investment, so how do you cover this?
This usually involves an infusion of capital from a loan or an investment—both offering their own pros and cons depending on what you're looking for. Decide which route best suits your needs and incorporate that into your plan. Also consider you can go for a combination of both, but be sure to keep a detailed record of your process and deadlines.
From legal costs to permits and more, this part of your fitness business plan is essential to be able to open and operate before you start to make money. After all, "it takes money to make money" is not a common saying for nothing.
Make a decision, consult the experts, and develop a solid financial plan for the early days of your fitness studio.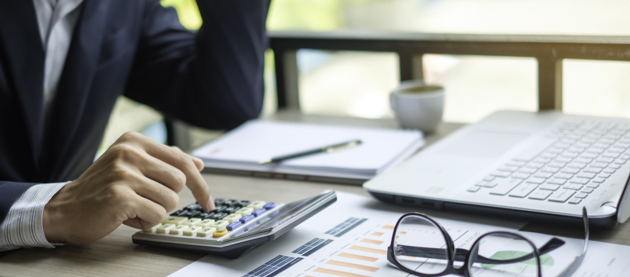 Location
The second part of the financial section of your fitness business plan is location! Do you want to rent or buy? Share a space? Be in the city or the suburbs? These are all important considerations when you think about how long you're likely to be in one location.
Check out desirable areas, look at possible competition, and consider complementary businesses in the neighborhood as part of your planning. All of these details should be included in your plan so you have a solid strategy you can stick to.
Equipment
You've got the outside sorted out, now it's time to outfit the inside! What equipment will you need and how much of it is enough?
Figure out what equipment you think you'd like to include in your fitness center to accommodate the classes you'll offer!
Once you determine your needs, next comes the costs. Will you rent? Lease? Buy? Compare prices to make sure you're getting the best value for your money and then list all costs as part of your plan.
3. Your Workforce Plan
You've decided to take the plunge, but you can't do it alone! You need a team of employees who can market your brand, represent your interests and serve as your workforce. Even if you're starting alone at the beginning, it's good to plan ahead on what types of employees you want to eventually bring onto your team. This part of the plan will adapt with you as your business grows, however, it's good to have a starting point.
So what do you need to think about when factoring employees into your fitness studio business plan? Here are a few things to consider when planning for staffing:
Credentials
Your team needs to be the best of the best! Remember, your business is only as great as your team, so aim high.
Tackle this part of your fitness business plan by assessing critical skills. Make a list and outline your perfectly qualified candidate. Is there a minimum qualification or accreditation level? Is teaching experience a must? Can a less-than-qualified candidate prove trainable?
Once you've nailed down what your qualified candidate looks like, you can get started budgeting, interviewing and building your team of rock stars.
Type of staff
Next comes the decision on the type of staff you want to hire. Will they be salary? Hourly? On contract? How many staff will it take to best serve your clients and make their experience top notch?
These considerations will help you to will make your plan as comprehensive as possible.
Finding a fit
What's important to your business? What do you stand for? Look at what type of employee you need to help you succeed. Choosing a team that fits your criteria is the best way to get your business where it needs to go.
Why does fit matter to your business plan? The cost to re-train lost employees can be astronomical, so choosing loyal, motivated, and productive staff can help balance out your bottom line.
To stick to your budget, focus on hiring the team of your dreams the first time.
4. Marketing Plan
How will you let the community know about your business? They can't visit unless they know you're there! Spread the word to get clients into your center.
From social media to traditional methods, here are a few ideas for what to include as part of your marketing plan:
Social media
Social media is rapidly becoming the fastest way to reach a large audience. Want to go from newbie to next level? Including social media as part of your strategy will make your fitness studio business plan complete.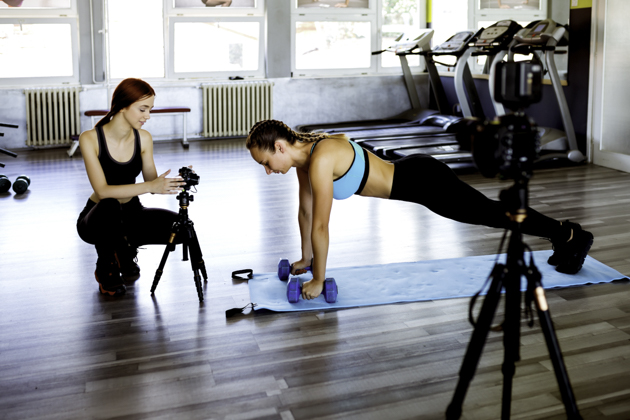 Make up a schedule of posts, lay out your content, and start engaging with your audience to get the most out of this platform.
From advertising to contests to simply posting compelling content, social media is an inexpensive way to grow your business and a crucial element in your fitness studio business plan.
Traditional marketing
Think the traditional methods of advertising and marketing aren't worth it? Don't sell them short!
Radio ads can be reasonably priced, as can advertising in your local newspaper. Don't forget to try flyers, cross-promoting (make friends with another local business) and word of mouth!
These are all cheap and cheerful ideas to get people to check out the best new fitness center in town.
5. Resources and Assistance
As we've said, you can't do it on your own, so why not look for ways to make your life a little easier?
So where can you find help?
From the industry
This is a new venture for you, but there are tons of success stories already out there! Don't be shy. Ask around, find an established business—or two—like yours. Meet the owners and pick their brains.
Often they'll have some great stories and advice for you based on lessons they learned while building their own businesses.
Need more info? There are tons of business podcasts, published success stories, and entrepreneurial books you can refer to as a resource.
There's a ton of resources and people who can help, so make use of them!
Technology and tools
Another avenue to investigate is business management software! Following your passion is hard work and making the process as smooth and convenient as possible just makes sense. Plan for success by incorporating a little help into your plan!
How WellnessLiving can help
WellnessLiving offers an all-in-one fitness studio management software trusted by wellness businesses worldwide. From features to manage scheduling, assisting with payroll, provide client and staff apps, and more—rest easy knowing you don't have to carry the weight of the world on your shoulders alone.
Is WellnessLiving the perfect solution for your business? Book a free, no-commitment demo with us today to find out!