Nov 10 2020, 9:00 AM
KPIs to Measure Success in the "New Normal"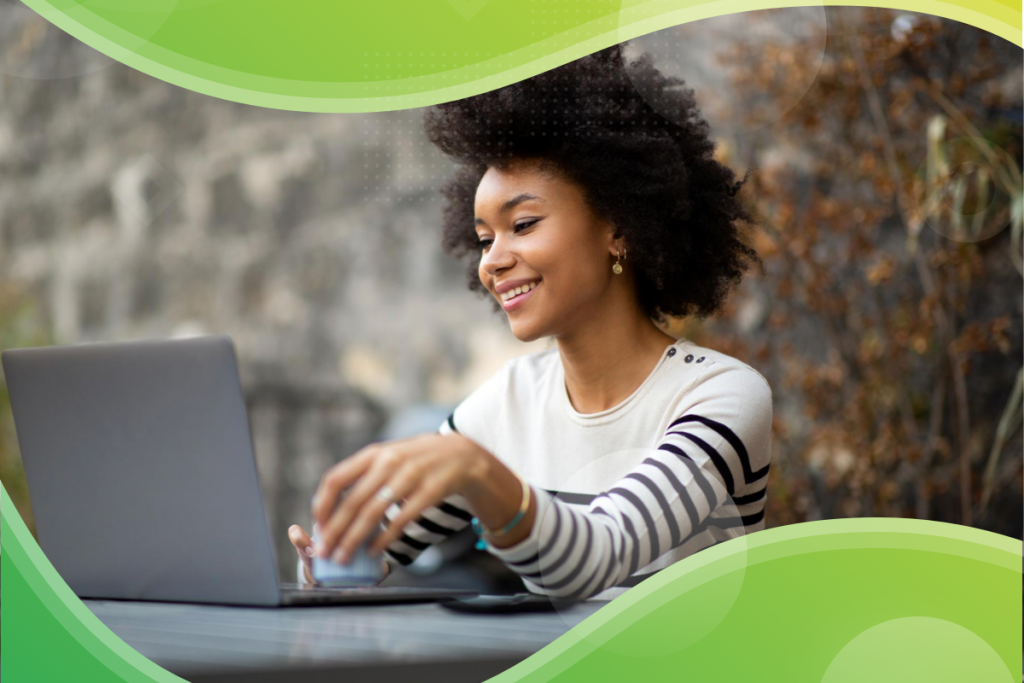 By KK Hart, guest blogger and certified business coach & consultant
Key performance indicators, also known as KPIs, refer to a set of quantifiable measurements which help a company track their financial and strategic long-term overall performance. Ever since COVID-19 began, analyzing and evaluating KPIs is more important than ever, especially for boutique fitness and wellness businesses.
Even though there is no one size fits all technique, a few KPIs that your business should take into consideration include:
Pricing structure
Marketing insights
Sales
Staff
Retention
Attendance
With this in mind, it is important to understand how to engage and communicate with your community and potential clients. In addition, strategically thinking about short and long-term goals is crucial for your business to not only survive, but also to thrive. Let's walk through your KPIs:
Your pricing structure
The economy has definitely seen better days than these uncertain times, which is why now is the time to evaluate your financial needs and pivot your pricing structure. This is a process that can help you improve and plan for the future!
Pricing is very important for fitness boutiques, especially when it comes to client memberships. For example, you're likely seeing fewer clients face-to-face and offering more virtual services. And as a business owner, you can create new memberships with prices that will add value to your boutique fitness business:
In-studio memberships with additional fees to add livestreaming and on-demand services.
Hybrid memberships that include any combination of in-studio, on-demand, and virtual services.
Online memberships that let clients livestream your classes or services.
On-demand memberships where clients can access your classes or services whenever they want and on their own schedule.
How you price these offerings can be incredibly complex, but it really matters! Consider how your pricing can contribute to or deflect from your goals for a great place to start in your overall analysis of your business KPIs!
Marketing insights
Marketing is essential for any business, but for a growing boutique fitness business—during this "new normal"—it is crucial.
When on-demand and livestreaming is part of your roster, you can easily upsell, generate conversation about your other services, and connect to your community on a deeper level.
The marketing KPI is helpful for implementing automations and connecting with your clients. In order to do this and support boutique business's online growth, consider the following factors:
Your web presence
Website optimization—aka SEO (Search Engine Optimization)
Overall digital marketing implementation through devising a high-ROI (return on investment) ad strategy.
These factors can help with both gaining new clientele and improving your relationship with your existing customers!
But first, here are some important questions to ask if you're new to growing your business/marketing through a website:
Is your web format user friendly?
Is it easy to navigate?
Can you communicate easily with both your new and existing client base?
Are there any obstacles that come with using it?
Remember, you can do so much more promotion for your online services with the right website layout, branding, and structure!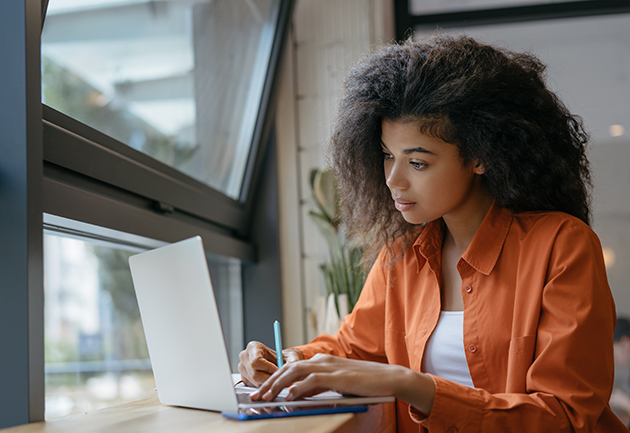 Tying it to the pandemic
Now, let's relate all this back to the pandemic. Marketing may seem more difficult to execute at the moment. However, I'm going to tell you why the opposite is actually true. You can actually reach and convert customers more easily now, and possibly even faster since your prospective client may be spending more time at home or may be working out more often and taking better care of their health and wellbeing.
As a result, proactive studio owners are no longer living in fear. Instead, they are overcoming obstacles with innovative marketing strategies to attract new customers while keeping loyal customers interested. This includes promoting your business with video clips of livestreamed or on-demand services throughout multiple marketing channels (website, blog, social media, email, etc.).
Sales
Sales, just like for any other business, is an imperative KPI to track, especially during and after COVID-19. Basic money management, especially for unforeseen circumstances, is a significant skill to learn so your business can continue to thrive during this difficult time.
How can you assess your current financial situation so you can improve for the future? Reviewing your expenses and analyzing the profit/loss of the business can absolutely help you determine any problem areas and brainstorm ways to improve for the long-term.
By analyzing a profit/loss statement, you can use that quantitative data to examine the strategies that worked and didn't work for you. For instance, with your marketing technology, do you have too many vendors and unused tools? This can also indicate the overuse or underutilization of basic marketing principles.
Make note: Setting it and forgetting it with sales is not an example of how boutique fitness businesses have been successful.
Your sales process and how you structure your communication is vital to your ongoing success! Preparation is key. Studio owners need a seamless, automated, and systematic plan—this will drastically improve your sales and your bottom line.
Staff
A key aspect that may be overlooked during these unprecedented times is staffing your business and making sure that they are still trained and qualified for their position. You can teach your staff new techniques and strategies that will improve quality, generate revenue, and grow your fitness business on the whole. Here are some things your staff will need to know to take the fitness experience a step further:
COVID-19 policies: equipment disinfecting instructions, mask-wearing mandates, handwashing guidelines, social distancing rules, etc.
Tips for hosting online classes or delivering on-demand services:

Choose a quiet, clean room to host your virtual services.
Some brands are using innovative imagery (but don't pick a background that's distracting) and lighting (LED lights/LED ring light) to enhance classes.
Pick a high-end livetreaming platform like Zoom and make sure you have reliable Internet.
Training your staff to be familiar with up-to-date technology will allow your brand to look more professional and you will able to monetize more effectively. In fact, AI technology is already transforming the fitness industry by making gadgets, software, fitness equipment, and mobile apps smarter. Selling digital and downloadable content as well as running specialized sessions will expand staff's expertise in the business and help develop their technical and experiential customer service skills.
Retention
Retention is the most important aspect of your boutique fitness business. It is especially important now that people are spending more time at home because your clients have the chance to try your new online offerings/virtual products. You'll need to ask yourself:
Can you create a memorable virtual client experience that makes them a client for life?
Have you communicated what they need to feel safe upon returning back to in-studio sessions?
How have you built up your community during these times and how do you go deeper in supporting your community with the use of technology?
Now is the time to be proactive and take the initiative to figure out your target audience (i.e. busy professionals, trying to find spare time parents, at-risk seniors, etc.). Connecting with your community is what determines great retention for your KPIs.
Make note: This will help determine whether or not you are successful in the long run! Investing in the all of the aspects that contribute to your retention can result in future expansion during this "new normal" and in the future!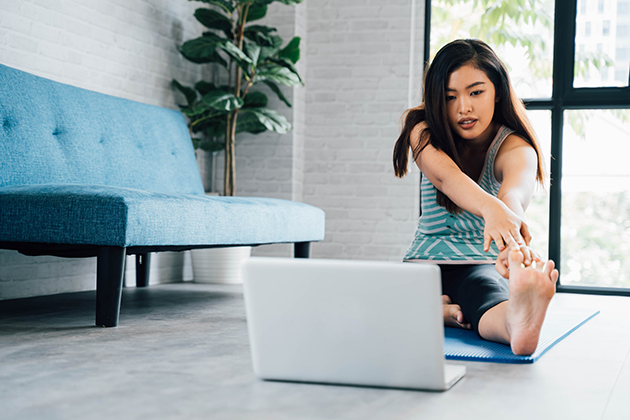 Attendance
Your attendance may have declined significantly over the past few months, but don't fear! You can use this time to grow and develop new creative ways for your existing clients to stay engaged as well as gain new customers at the same time. How can you do this?
Invest in your marketing to ensure you've prioritized ways to help clients make the most of their experience and connection to your community.
Utilize a digital platform to help promote new revenue streams and encourage clients to do more than simply sign up for a class.
Attendance cannot be your only goal though. Including nutrition services, selling activewear or products, running private sessions, and other creative ways to grow your business can enhance your community and monetize the business even further.
Grow your business with the right data
Now that you know why KPIs are essential for the growth of your business, it's time execute a strategy with the right data and reporting! You're going to need the right software to make it happen though. That's where WellnessLiving's all-in-one platform comes in to help you make informed decisions about your boutique fitness business. Here are some advanced reports to get you started:
How else can WellnessLiving help manage and grow your business? Book a free, no-commitment demo today to learn more!

You have nothing to lose and so much to gain… satisfaction guaranteed!