Dec 13 2019, 9:00 AM
Live Your Dream: Sell Memberships Without Selling Your Soul with Josh Biro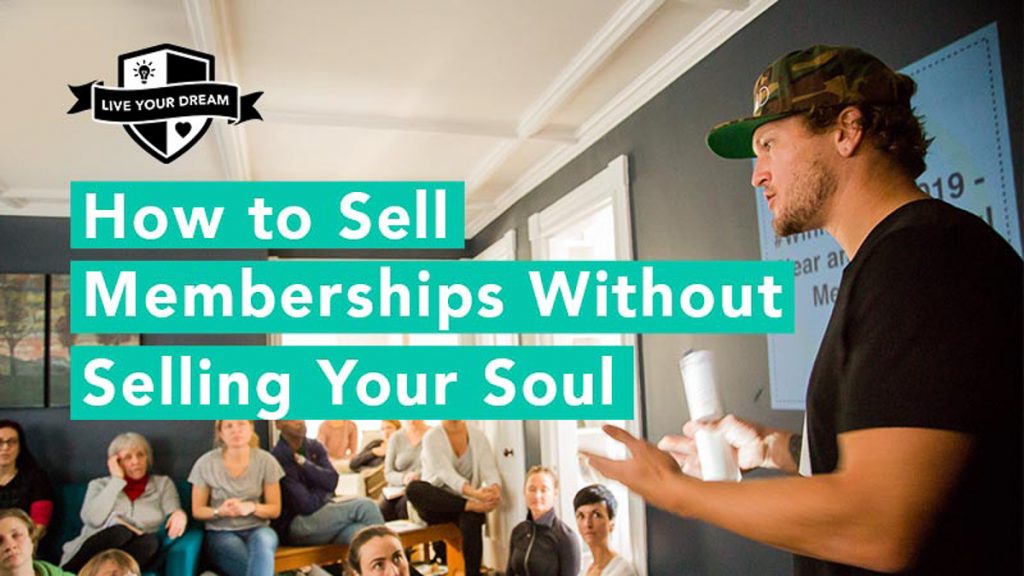 Live your dream and grow your business with the help of the incredible, Josh Biro! With his expert advice, you'll have all the tools you need to sell memberships without selling your soul.
Josh Biro is a legend in the yoga community. He is the founder of Nomad Business Coaching as well the lead coach of The Yogapreneur Collective, which has helped countless yoga studio owners run profitable businesses that truly change people's lives. He is extremely sought after, as his expertise has helped entrepreneurs and business owners boost their sales, retain more clients, and stay relevant in an ever-changing market. From increasing profits by more than 35% to boosting memberships by 91% in as little as five months, Josh has done wonders for those in the yoga industry!
We knew we had to get him on the Live Your Dream show so he could share his valuable knowledge with our community.
3 Dynamic Strategies to Help You Sell Memberships Without Selling Your Soul
In the second episode of the WellnessLiving series, Josh Biro dove headfirst and explained everything studio owners need to know about the correct way to sell memberships without feeling too pushy or salesy. With these techniques, you'll not only catapult your profits, but you'll inspire your staff and positively impact more lives. Let's jump right in!
1. The Why Factor
Josh begins by sharing the fact that sales is generally not part of the studio culture in any yoga or wellness business. Some studio owners don't actively pursue sales because it makes them feel very pushy or slimy. With a simple shift in perspective, Josh describes how to feel confident when approaching sales.
"The Why Factor is the foundation of all sales," Josh says. "If you understand why you do something, it helps you understand your duty in the sales process, and more importantly the purpose of the sale. Once you begin to comprehend the real purpose behind the sale, you are able to communicate what your real value is."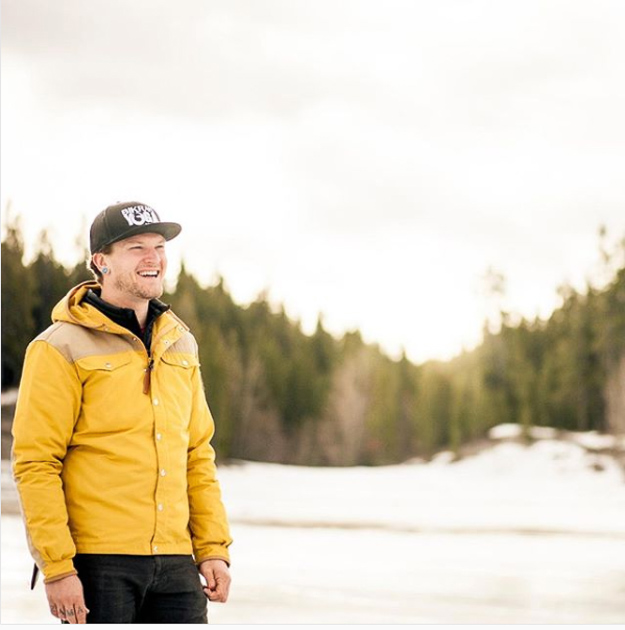 Believing in what you're selling is one of the pivotal cornerstones of selling memberships, and this is one of the most important factors to get your team on board with sales. Being in the fitness, yoga, and wellness industry, you are at an advantage because the essence of these practices is to enhance the human experience. As a business owner, if you go back to why you first opened up your studio, you will find that it was to provide people with the tools needed to accomplish their fitness goals and change their lives. In the end, this isn't about making money, but it's about giving people the solution they need to succeed on their journey. Once you and your team realize this, you will see a complete transformation in your entire approach, as you are doing everything you can for your clients' benefit, and not your own.
Josh Biro calls this "The Moral Obligation". If your business will positively impact people's lives and potentially save lives, then you have a moral obligation to try to serve the public. "This is the level of belief you need to have in your product," says Josh.
2. The Golden Rule
"When this rule is applied correctly, it keeps people from feeling fake, annoying, or pushy," Josh tells us. "This is the single most powerful technique to flip resistance in a conversation."
So, what's the golden rule? "The salesperson is in control of the structure of the conversation, whereas the client is in control of the content of the conversation," Josh explains.
We previously learned that serving your customers with a solution is the purpose. In order to do this effectively however, we must ask questions. Josh explains this eloquently by saying, "if serving is the purpose, then questioning is the process." To stay in control of the structure of the conversation, like we mentioned above, you must ask your clients questions establishing the format of the dialogue. Their answers will dictate where this dialogue goes.
For example, if a new student walks into your studio, instead of letting them start the conversation, be proactive and control the narrative by speaking to them first. Josh suggests that after you sign them in, you say something like this, "For your first time what most people do is our intro pass which is $30 for 30 days. You can come in as often as you like." In this way, Josh explains that you are providing them with one option and though you are posing it as a statement, it's really a question that you are asking them.
One of the most important things Josh stresses is to remain silent after you have presented the person with this option. This allows your statement to resonate with them and does not make them feel rushed. You being quiet also allows them to be in control of the content of the conversation. "Let the consumer dictate what you will say next," says Josh.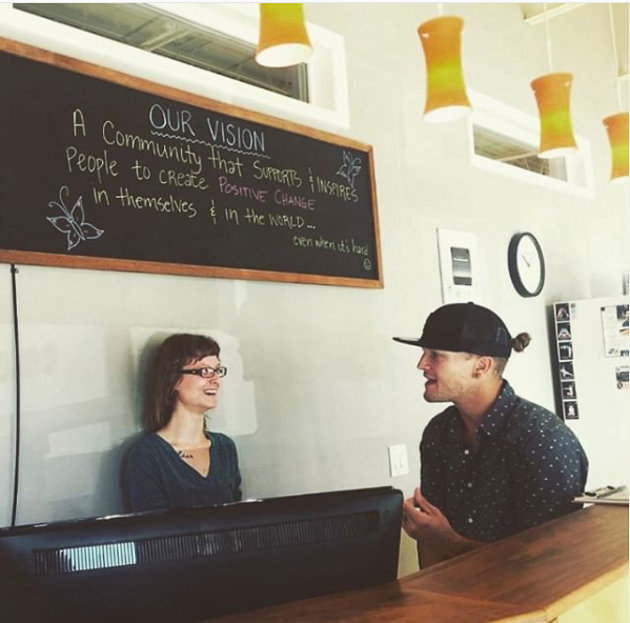 According to Josh, the best sales people are not necessarily the most charismatic, but they are the best listeners. Listen to what your clients are saying and let them guide you.
3. Consumer Psychology in 2019
In our extremely technology driven and fast-paced lives, it's important to look at the psychology behind consumers in 2019. Today, people look to several factors before deciding to make a purchase. Josh Biro tells us, "Nowadays, people default to convenience, price, and non-commitment."
"The big piece of the puzzle is we're trained to not buy," explains Josh. "On average in North America, people receive 3,000 offers a day which we've learned to filter out very quickly." Because of this element, Josh stresses the fact that you must ask for the sale and start getting comfortable with the process.
"Perceived value always wins over price," Josh says. "I'll drive out of my way and pay more for a good cup of coffee, for example, because the perceived value of it is higher." Josh tells us that you have to start being very value heavy and amplify it. "If you are ever getting resistance at the moment you are asking for a sale, the problem was ten steps ago because you didn't convince them the value was high. You have to make the price obsolete."
Another thing you must keep in mind, according to Josh, is that all purchasing decisions are made emotionally first and backed up with rationale second. For this reason, always try to ask questions that are tailored more to your clients' emotions. "Don't ever ask 'How many times a week are you going to practice or 'What do you want to do today' because these are rational questions. Your clients will rationalize themselves out of not buying the membership you are offering," Josh tells us. "Instead, ask 'What are you trying to get out of your fitness practice with us' or 'What are your goals'? Once you solidify the emotional aspect, you can start to talk about rational elements such as memberships and options you offer."
In the end, you should make your clients see that they are making this decision to better their lives. Help them realize that you are on their side when it comes to giving them the tools they need to attain their goals. When this becomes clear, buying a membership becomes a no-brainer. In the words of our expert, "It's not their responsibility to make it easy for you, but it is your job to make it easy for them."
What It Comes Down To Is…
In order to live your dream, you need to go back to what Josh calls the Why Factor. Remember why you have chosen to be in this industry in the first place. You have such an immense potential to positively impact the world, so remind yourself of the beauty of what you are doing when you feel hesitation during a sale.
"Don't make your business separate from this important element," Josh tells us. "Once you apply the three techniques above, you will sell more memberships, inspire your staff, have cashflow confidence, make more money, and positively impact more lives!" For more information, book a free strategy session with Josh Biro.
WellnessLiving would love to help you do all you can to guide people during their fitness journey. With our robust platform, you can let us take care of everyday tasks so you can focus on giving your clients the ultimate experience at your facility. Explore our multiple booking options, client retention tools, interactive rewards program, automated marketing functionalities, and much more by booking your free, no commitment demo today! Now's the time to live your dream.