Aug 03 2020, 10:00 AM
Live Your Dream with KK Hart Part 3: Key Practices and Techniques to Monetize and Build Your Business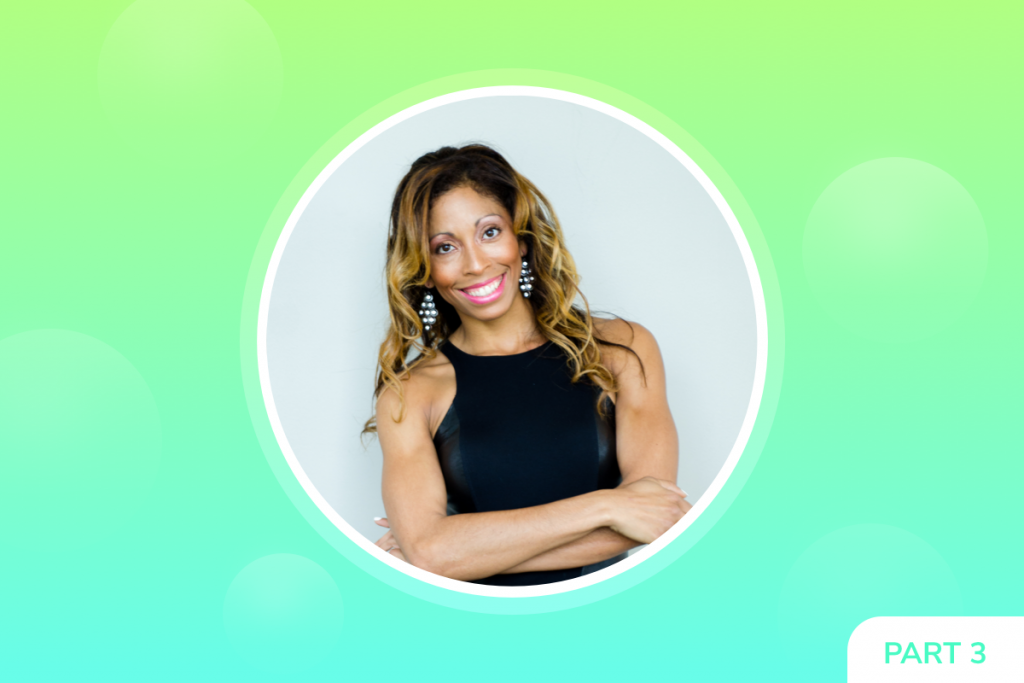 As we look at what's true and what's easy to believe, there are some simple best practices that'll help you to stay focused and headed in the right direction. As KK Hart observes, "Busy-ness has become a badge of honor. We are inundated with the needs of our business." That's always been true! You need to focus on ROI (return on investment) and profit to build your business.
In our part 3 recap of our latest Live Your Dream show: How to Automate, Optimize and Monetize Your Sales and Marketing, KK identifies key practices and techniques to help you monetize and build your business.
In KK's experience, business owners often consider cost as the last step in the journey. Have you ever said, "It'll pay for itself if I get enough clients?" It's common to skip the step of measuring when that "enough clients" hits, which is your ROI. Every time you purchase something for the business, (from kettlebells to your website) you need to think it through. Profit is a need for your business and there are so many ways that you can leverage that.
How to keep profit improving
Here's where your KPI's (key performance indicators), or as KK calls them "Keep Profit Improving" really matter:
Sales and marketing: Many fitness businesses get mostly word-of-mouth clients – which is a great testament to your business, but it's also why you need to market more! If people love your business so much that they're coming in based on word of mouth, you need to invest in marketing more now than ever before.
Staff management: Managing staff is a critical piece in what you need for your business's next steps. Staff are not just as part of your payroll; you depend on your staff for your current needs and for your future.
Attendance: Attendance is an important factor to consider, even virtually. It's less about capacity these days and more about the optimal number to gain a sense of connection and community.
Revenue and expenses: Now's the time to be savvy with your money—use the data to make decisions and invest in what will help grow your business.
Client retention: This is important because client retention helps drive everything else and ties together the vital aspects of your business. Attracting people is great, but we need to retain them and provide them with the results they want.
Create your action plan
There are 3 important steps KK urges business owners to take as their first step in getting closer to living that dream:
1. Automate what's important
Start with your website. Often when clients are looking at your website for the first time, they don't have a clear place to sign up for a class. Businesses claim that the contact form directs them, but KK disagrees with that claim. According to her research, 12% of contact forms wait as long as 48 hours to be answered.
So prospective clients are excited, they've filled in the form and then they wait. KK urges that this is not enough, "We need to be much more systematic – live chat, SMS, popups offering help after a certain amount of time – it's all needed to help guide clients to where they want to go and offer them the help they need."
WellnessLiving clients were treated to a little insider info when CEO Len Fridman contributed to the conversation. He confided that WellnessLiving is releasing the Presence feature, offering custom websites with a clear call to action: "It's a complete, fully integrated website with WellnessLiving software, where you will even be able to include a free class trial within your contact form. Presence is the result of our long-standing relationship with Google and researching which websites perform the best, have the best SEO and are the most functional. Stay tuned for that feature: coming soon!"
KK uses Amazon and their approach as an example here, referring to their strategy of putting every new client into a trial membership period. They create the imagery of membership, appealing to clients with the cohesiveness and the community.
Says KK, "The challenge with membership is not getting people in, it's keeping them! The second visit is harder to secure than the initial visit because a structured, automated process is often missing, so the client connection is lost. Many businesses haven't figured out how to secure a second visit and may not know it's even an option."
How can you automate the important?
Drive customer intimacy, connection and more retention by focusing on subscription, engagement and interaction. This is how you maximize your client outcomes and how you keep them for the rest of their lives. The better you understand how to automate and what it can bring to your business, the more hands-off revenue-generating happens!
KK's call to action: "Choose one way to start automating your virtual offering, client communication and operations to make retention and lifetime value a top priority. She's sure that you already have automation features in your software that you're not leveraging, so it's time to get to work!"
2. Optimize Using Technology and Monetize your Systems
Use technology and systems! There's a common misconception that this approach is cold or impersonal, but KK disagrees. She advises you to use technology because you know your client so well that you can offer them what they need in a way that makes sense to them – while still making a connection. Things like video and social media interaction can be used to make a connection before they even meet anyone from your team.
It starts by knowing your target client. Assuming that your client is just someone who just wants to work out is not clear enough. There may be aesthetic that they want to achieve or a method they're interested in, or any number of things that differentiate them from the rest.
KK advises against generalizing, "Niching based on your target client is an amazing way to find success. Get specific! Things like offering mobile access to make the user experience easier and the best for them."
Want a quick – and free – way to get some insight into your target customer? Google Analytics is a simple way to get started with data and integration on your website. Start by checking out what pages people are clicking on, follow their trail and see where they came from.
Use your website to welcome people, approaching your strategy using "caught" versus "they will come." KK's experience tells her that more clients are not the answer – conversion is the answer, and lifetime client value is top priority!
Personalized, relevant content actually converts 1.5 times better! Knowing what your clients are interested in and including that on your website so you can speak directly to them, is how to get people excited about coming into your studio.
KK's call to action: "Focus on conversion first. Think about ROI for every purchase you make in the next three months, every decision you make for the business, so you're "right-sizing" the business for the new normal, whatever that looks like."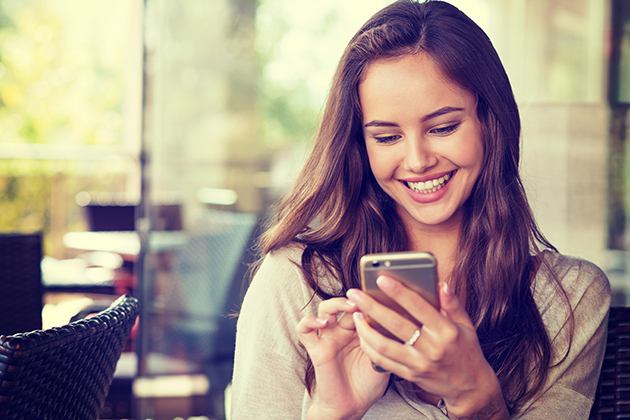 3. Investing in Training and Development
Develop your team! KK shares an interesting fact with us, relating to the fitness industry with an anecdote about Apple. "Your manager is not a genius." What does that mean? She tells us that Apple pays their troubleshooters well, and that matters because you're likely missing the boat on tying in value, outcomes and success to the metrics we hold our staff accountable for.
KK recommends that you invest in your people and stop training them. "Develop your team to try and stop the revolving door. It's hard to hold onto great trainers and instructors, but clients are attracted to power players and expert trainers – so that's what you need to create."
"Your business is so much more than just another class, just another offering. It gives clients what they're looking for: experts that are warm, welcoming and looking to help them get to the outcome they desire."
It's time to start teaching your staff more than just the protocol. Train them about the business, the back end, give them extra software training, help with sales and marketing, and social media. Let them step up for you! When this happens, payroll will turn into less of an expense and more of an influence. It'll be an important part of what you spend to grow the business.
KK says, "Look at how Amazon does it: they've claimed that one second could cost them one billion dollars in sales. Because of this, they've developed their teams, built up their integration, and they automate everything – they're an example of a business model that the fitness industry should learn from."
KK's call to action: "Grow, train and invest in your people. Schedule a 1-on-1 with all key team members starting this month and on-going. You can't do it alone! Make staff less of a cost and more of a value by investing in them, spending time with them and getting them to understand the back end of the business so they can help you reach the goals and dreams you desire."
KK gives her final words of wisdom, sharing a crucial step with our audience. Her actionable step is to rock your reports! Log in to your WellnessLiving software and run these important reports to get your starting point. Whether it's automation, technology or team-based, the data will set you on your path to the next step:
First visit report: This tells you the initial demand with how many people are coming in.
Attendance with payment option summary: This report will give you the info you need to "right size" your classes right now. Are you wondering how many live classes is too much? What should you offer on-demand? How frequently will clients be coming in once they can come back? Look to the historical data to make adjustments based on past client behavior.
Conversion tracking report: Here's where you'll see things you may not even have thought of before to boost conversion.
Welcome the right client. Offer them a solution that makes sense. Make it easy and exciting for them to book, and then you'll see the fruits of that labor.
At the end of the day…
At the end of the day, you need to be able to see that the future is bright and that there are things within your current software offerings, staff and ability to get there.
KK Hart offers one final piece of advice: "Invest. Be strategic. Make your next step understanding what your clients need and what to do for them to be around for a long time."
Are you ready to live your dream? Now you know KK's key practices and techniques to help you monetize and build your business, as well as 5 elements that challenge the fitness industry most, and 4 common fitness biz myths and facts.
WellnessLiving's all-in-one platform includes many features that can help boost your business—from automated marketing, a Zoom integration, FitVID on Demand, our reporting feature, and more. Want to learn more? Book a free, no-commitment demo today!

Live Your Dream with KK Hart