Jan 17 2020, 9:00 AM
Live Your Dream: Learn Why You're the Reason Your Leads Aren't Converting with Emily Montgomery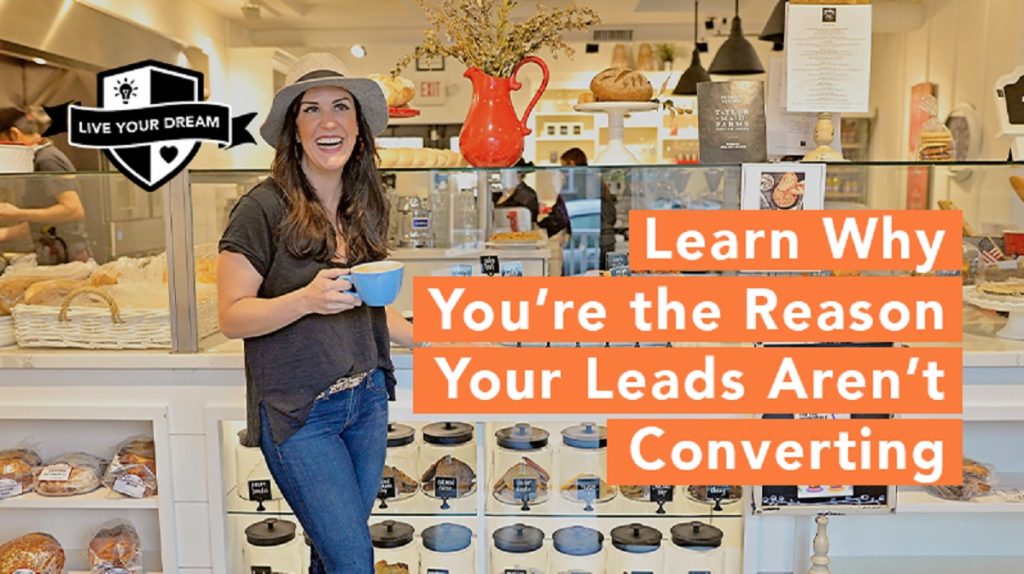 It's time to live your dream and catapult your business! Learn why you're the reason your leads aren't converting with the master of marketing, Emily Montgomery.
With eighteen years of experience in the digital marketing and advertising world, Emily has helped a number of entrepreneurs scale their business. She started her career in 2002 as a senior account director at Razorfish, working on reputable accounts such as Microsoft, Delta Airlines, and Miller Coors Brewing Company. Later, she became the chief marketing and operating officer for The Dailey Method Franchising Company, LLC. In 2018, she founded her own company called Be Mindful Marketing, merging her personal passion with her professional experience. Emily taught fitness classes for six years and holds a very special place for this industry in her heart. With Be Mindful Marketing, she is now able to work with business owners and franchisees in the fitness, health, and wellness industries, guiding them to incredible heights!
We know the value that Emily Montgomery can bring to any business, which is why we felt it was imperative for her to meet our online community on WellnessLiving's Live Your Dream show! Get ready to learn everything you need to know about why your leads aren't converting.
4 Ways to Convert Your Leads to Life-long Clients
On the sixth episode of the Live Your Dream show, Emily Montgomery shared strategic methods to truly convert leads. She began by advising business and studio owners to not just think about acquiring more leads but challenged them to try to understand why they're not achieving their desired conversion rates.
"It's important to look at the quality of your leads and better identify where some of the disconnects are," Emily tells us. "This will save you in terms of mental head space, because without a process in place or a map to go back to, it makes it difficult to see the big picture and identify where you can make improvements."
Are you ready to find out Emily's tips and tricks to convert your leads? Here we go!
1. Show, Don't Tell
Many business owners, such as yourself, get very frustrated and don't understand why their conversion rates are low. They feel they've executed all elements perfectly, from their class schedule and experienced instructors, to extras in their monthly memberships and an outstanding product. So, what's the problem? Emily says it's you!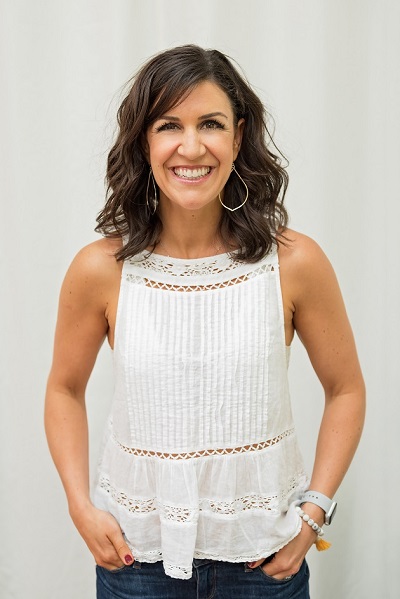 "Many studio owners follow a certain marketing strategy which feels very pushy," Emily Montgomery tells us. She uses an analogy to explain exactly what she means. "Imagine I started off this webinar the way you connect with your new prospects," she begins. "You don't know me at all, because you've only heard me talk for a few minutes, but you trust your friends here at WellnessLiving are not misleading you. I tell you I'm a marketing expert and I'm the best. I ask you if you're ready to sign up and give you 20% off until the end of the day on Thursday. Then I tell you that you'll be amazed at the changes you see in your business. Imagine later that day, I send you an email and remind you that you only have two days left to get 20% off. Then you hear from me the next day and again on that Thursday, reminding you that it's your last chance. After that, I'll probably disappear, and you might hear from me again in some generic marketing communication in about 60 to 90 days."
With this analogy, Emily highlights the fact that clients can't really tell how your product or service will help them after only a short amount of time. This method doesn't really show your potential clients that you understand their needs. "It takes more time for you to present your potential value to them," Emily says. "Business owners get so frustrated because you're only looking at it from your point of view and not the clients' point of view. Though you think you have a value offer to a potential client, when you give them 20% off, it doesn't mean anything to them until they know you and the value you present to them."
Emily stresses, "You must show them your value, not just tell them. Show your potential clients what your value is through your marketing. Position it from your ideal clients' perspective and not just yours so it can connect and resonate with them. How will you show your clients you can give them what they want?"
The key to this lies in knowing your target demographic, which Emily Montgomery explains next.
2. Know Your Ideal Client
It's vital to know your ideal client, so you can show the value your business will bring to their lives. "Many business owners think of ideal clients in terms of gender, age, and location," says Emily. "We have to move away from male, female, and age specifics and move towards personality types coming to your studio." Read on to find out more!
"An ideal client is a similar mindset that your clients have and is not dictated by how old they are," Emily tells us. "It's their similarities in the way they think and approach their life." Emily encourages our viewers to really understand their ideal clients by asking questions like What stresses them out? What wow's them? What would they do with four free hours of time? What stops them in their tracks?
"You can give potential clients more of what they want by understanding what they value and what they can get from you right now," Emily tells us. "It's all in the way you approach your potential clients. This approach must be unique to you."
Emily then shares a powerful technique to help business owners truly understand who their ideal clients are. "First, reach out to three to five ideal clients and let them know you want to get to know them better," Emily says. "It's important to have a group, as you will start to see similarities between your clients. Then use my ideal client discussion guide to ask questions and listen to everything they say and don't say through their body language and how they engage with you. Next, write down your key takeaways and create your own ideal client avatar. Give him or her a name. It's important to do this because it will humanize them, as they will be the measure of how you do things. Afterwards, share this ideal client avatar with your team and staff. Always use your ideal client avatar whenever evaluating new programming, marketing, etc."
This homework assignment is an excellent way to really get to know who you're targeting your business towards. Emily then shares an example of an ideal client named Sally. "Sally is 42 years old and likes to be acknowledged and feel like a part of her small community," Emily begins. "She is busy but shows up for class 4 times a week. She is well connected to staff and instructors and socializes before and after class. This is the only social time she gets during the day and this is her opportunity to connect. She thrives on feeling special and jumps at exclusive events because she has a fear of missing out. She enjoys spending money on luxuries for herself but doesn't do this very often. She goes on social media in the evenings after her kids go to bed because she likes to feel in the know of what's going on."
"Now that you know who your ideal client is, you can fine tune the value that your studio offers them," Emily says. "My studio value to Sally is I am a place for her to catch her breath. It is a safe and judgement free community, and a place for her to detach from the hectic life she navigates on a day to day basis. She prioritizes coming in four times a week because she wants to be surrounded and encouraged by other women who she feels a connection with. This is her moment to tend to her own needs because the rest of her days are scheduled for other people to accommodate what they need."
The more detailed and specific you are, the more you can develop a marketing strategy that will truly resonate with your audience.
3. Be customer-centric
Focusing on the customer, is extremely important to your business. "By definition it means that your customer is firmly in the drivers' seat," Emily Montgomery says. "They are at the heart of your business." Not only will this grow your profits, but it will help your client retention rates skyrocket!
"This approach is a commitment to delivering excellent experiences from the first point of contact through purchase, and most importantly post-purchase," Emily tells us. "You must design experiences around your customers and continuously ask for feedback to improve on that interaction. This approach puts the customer at the core of your business."
The answer to your brand's success lies in your customer feedback. "This data should be used to better understand their interests, how you can engage with them, and their buying behaviors," Emily advises. "Use that data to drive your business forward and make future business decisions."
"WellnessLiving is an excellent example of a customer-centric company, as it was developed out of customer needs and continues to evolve based on customer needs," Emily mentions. "Studies show customer-centric companies are 60% more profitable because they are committed, passionate, and always put the customer first. They know they can't succeed without them, so they focus on building relationships to maximize the client experience."
Emily gives our community their second homework assignment which will help them assess how customer-centric they truly are. "Here are three key performance indicators that will help you evaluate your success as a customer-focused company. First, ask yourself what is your current or average churn rate? Next, what is your customer lifetime value? and finally, are your customers happy? "
These three performance indicators will give you a hint as to whether you are behaving as a customer-centric business or not.
4. Nurture your leads
To convert your leads, you must nurture them. "Nurturing leads is like planting seeds and putting them in the ground," Emily shares. "You have to water and tend to them so they can mature and grow."
"79% of marketing leads never convert, whereas nurtured leads make 47% larger purchases than non-nurtured leads," Emily says. "An effective nurturing process is ongoing and full of purpose for the ideal client, as it builds trust and relationships. Start by looking at your client flow and at people that buy that first drop-in class or introductory special and evaluate your interaction. Is it targeted or is it too general?"
Emily tells us that "if you're talking to anybody, you're talking to nobody." Like she said before, you have to show them your value in your first point of communication. Make sure your message connects and resonates with them, and let them know that you can give them what they need to thrive.
Emily's third and final homework assignment centers around how to nurture your leads. "First, start by introducing yourself, then give something really valuable away for free," Emily says. "It's important not to ask your clients to buy anything in the beginning. Afterwards, share something interesting about you like some of your favorite books, podcasts, or recipes, and make sure it is relevant to your ideal client. Then show them that you are the authority in your industry by sharing some of your expertise. Next, share some inspiration and offer content that is designed to influence their purchase decision. This could be in the form of a testimonial from an instructor or client. Lastly, inspire action that leads to conversion. This could be in the form of something that is of limited supply for a window of time."
Emily Montgomery's clients have seen a 10-20% increase in new revenue within 30 days. One of her clients made $35,000 in just 8 days with their nurture campaign! "It's important to continue to build this connection instead of just doing it once in the beginning," Emily advises. "Activate the inactive users and subscribers with your nurture campaigns."
The Bottom Line Is…
"You have to get to know your ideal client and offer them something of value," Emily says. "Remember to be customer-focused in your approach and always provide relevant content."
To learn more about Emily, visit her website or check her out on instagram. She also has a free training session available which will help you plan your 2020 in only 20 minutes!
The information Emily Montgomery has shared with us is absolutely priceless and we can't wait to see how her incredible tips will help you propel your business forward! It's time to live your dream!