Jan 10 2020, 9:00 AM
Live Your Dream: The Science of Changing Anything with Ashley Shaw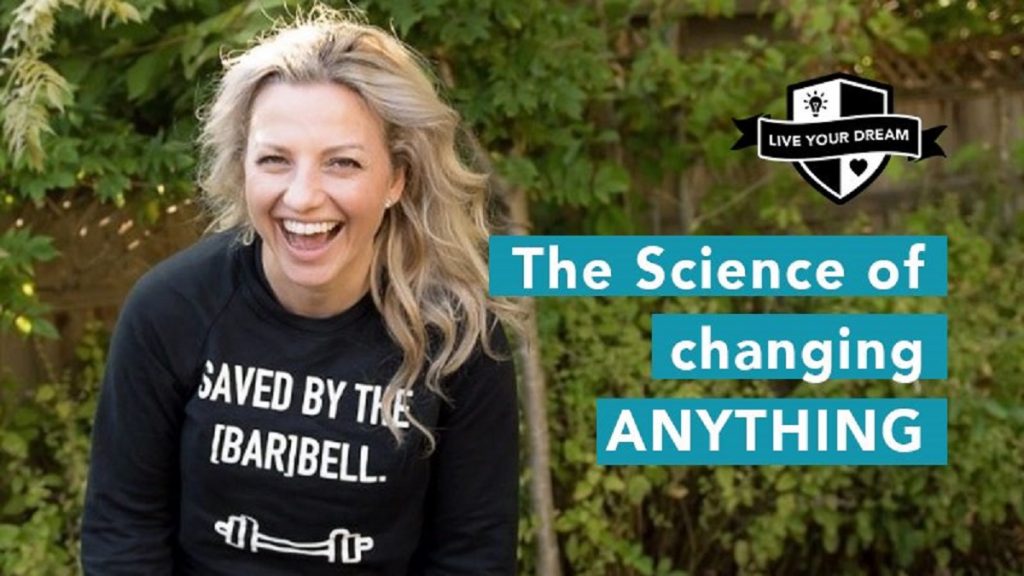 Are you ready to shake things up and take your business to the next level? It's time to live your dream and grow your venture by learning the science of changing anything with marketing expert, Ashley Shaw!
Ashley was literally born into the fitness industry, as her mother went into contractions with her in a Gold's Gym parking lot! Both of her parents were Gold's Gym owners, so she essentially grew up in the world of fitness. Ashley officially started her career at the age of 17 working at GoodLife Fitness, where she learned the ins and outs of every role from personal trainer to manager. Eventually, she worked her way to become the president of her own fitness company in Vancouver!
Ashley's area of expertise is educating business owners on the marketing strategies they need to elevate their business and truly stand out. She has given over 500 live presentations and online training sessions and has taught about one million students! With over 16 years of experience, we knew it was vital to introduce Ashley to our WellnessLiving community of entrepreneurs so they could have the tools necessary to succeed.
3 Things You Need to Know in Order to Make Positive Changes
On the fifth episode of our Live Your Dream show, Ashley Shaw highlighted how to create positive changes in your business, team, and members. Get ready to step out of your comfort zone and make the changes necessary for maximum success!
1. Don't Fall for The Will Power Trap
"It's important to understand what makes people stick to change and what holds them back, so you can implement the things you need, so your members and employees are successful," Ashley tells us. "This will help you penetrate the base of your business and will be a blueprint for your future."
"We've been told you need to be more motivated to succeed, but this is just a myth," says Ashley. "It's simply not true! The real problem is The Will Power Trap." Ashley goes on to explain that this is when people blame their shortcomings on their sense of will power and motivation. However, this shouldn't be the case according to Ashley, because this is an incomplete picture.
"The cycle begins with commitment to change, followed by decreasing motivation to stick to the plan, and the return to bad habits we want to rid ourselves of," explains Ashley. "If we want to change, we need to realize there is more than just will power working with us. There are six sources of influences that help us become successful."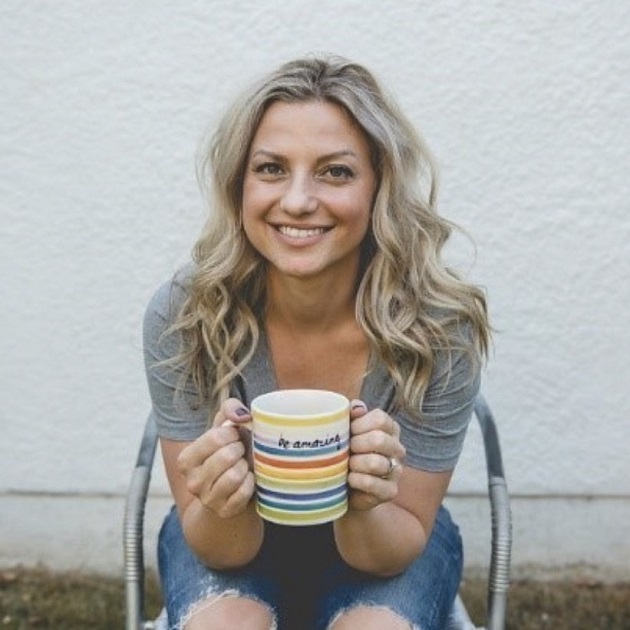 2. The Six Sources of Influence
Ashley goes on and explains exactly what the six sources of influence are. She also reveals that change actually happens when four of the six influences are moved in the right direction to support the goal you want to achieve. Get ready to learn the science of changing anything!
Personal motivation
The first source of influence is personal motivation. "This is really about learning to love what you hate," says Ashley. Let's find out exactly what she means.
"Motivation is switching from hating something to loving it." Ashley compares this to people who first begin working out. Initially they start off hating it, but as they get stronger, they start loving it more and more.
"Usually the things that we should do when we want to change ourselves are boring and uncomfortable, therefore we don't do them," Ashley tells us. "But it takes something being uncomfortable for someone to change."
To maximize this source of influence with your team, Ashley suggests that you have a discussion at the beginning of every month with your staff. "It's important to ask them what they want to achieve and what their goals are," Ashley says. "This is known as "production with permission," where your team sets their own goals and they share what they are working towards every month. Their "why" should be strong and should enhance their sense of personal motivation, pushing them to accomplish the goals they have laid out for themselves."
Social motivation
Social motivation is the second source of influence. "This is the group you surround yourself with," Ashley tells us. "Are they also motivated to achieve the same goal you are and are they in support of your goals?"
The people around you play a pivotal role in your success. "If the people around you care if you succeed, this will motivate you to accomplish your goal," says Ashley. "The culture in a sales office, for example, should be about achieving goals. This will impact every other person in the room."
Ashley Shaw advises business owners to find models and friends that embody the types of behaviors and achievements they want to attain. She also mentions that in the work environment, it's extremely important for new members of a team to be partnered with a buddy who has been very successful for them to feel more motivated in the workplace.
"They say that you become an average of the five people you spend the most time with," Ashley tells us. "So, surround yourself with like-minded people and with those who care if you succeed or fail."
Structural motivation
The final source of influence related to motivation is structural motivation. Ashley defines this as, "Everything outside of the people within your business that will help people either stay or go."
Ashley tells us that incentives are crucial as a method of motivation. "As we go about our lives trying to improve or change, we neglect to use incentives as a way to motivate ourselves. We either forget about them or think that we can succeed without them. But this needs to change because incentives can be a great help to succeed."
"What's the reward for achieving your goal?" she asks. "Be as creative as you want for members such as free personal training sessions or other services. You can also think about drawing a member of the month to increase participation at your facility."
"Developing incentives for your employees is also important," Ashley tells us. "You can encourage trainers and instructors by filling up their classes, for example. This will increase your KPI's and take your business to new heights!
Personal ability
The next three types of influences are related to ability, rather than motivation. The first is personal ability which Ashley Shaw describes as what a person is capable of doing.
"Personal ability is all about having the tools to be successful and learning to do what you can't," Ashley tells us. "Like most human beings, when you seek to make a change in your life but end up falling off the wagon, you feel disappointed in yourself. You blame your willpower for the failure because it seems like the most logical choice. However, most failures of change come from a lack of knowledge or a missing skill."
Ashley goes on and gives an example of an employee failing to meet their membership goals because they're not closing a sale or overcoming certain objections in the way they need to be. "We usually jump to motivation, but we need to assess their ability before we jump to will power," Ashley advises. "Which additional skills are needed to learn to achieve your goal?"
Social ability
Next comes social ability. "Social ability is surrounding yourself with people that know how to help you get to your goal," Ashley explains.
"For example, it's so important when you have a new member starting, that you have a personal trainer that can coach and guide them along the way," Ashley advises. "You should also put new employees with top salespeople to teach them the tricks of the trade. Coaches are the people who work with you by coaching you through the process of fulfilling your change." Such coaches or mentors know what is needed to keep members of your team or your clientele on track. Like Ashley says, "they will offer advice, speak up, and hold us accountable."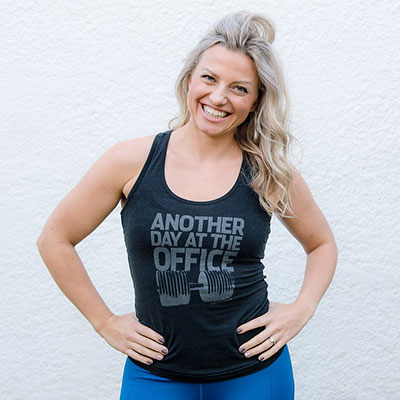 Who do you have in your corner helping you when you need it?
Structural ability
Lastly, the final source of influence is structural ability. "For structural ability to work for you, learn to control your space," Ashley explains.
"It has been shown that our physical surroundings affect our behavior in ways that we don't even see," Ashley tells us. She then asks our community, "What do clients see when they walk into your gym? What is the office like that your sales team work in? Is the atmosphere inviting and is your team provided with the tools needed to fulfill their job and exceed expectations?" It's essential that you make the atmosphere that your team and members enter every day as inviting and resourceful as possible.
"In order to stick to your plan of changing, you must be able to control the environment around you," Ashley says. "Once you put those things in place in your surroundings, you'll be more successful."
3. How to apply this to your marketing strategy
Ashley Shaw is a marketing expert, so naturally she explained how the sources of influences can be applied to any business's marketing strategy. Read on to find out her tips and tricks!
"You have to differentiate yourself in the fitness space," Ashley says. "Be disruptive when you put things out there in writing. For example, I use the six sources of influence in my approach by starting a social post by saying Motivation: It's Not Your Fault! I use this as a way to disrupt people's thinking through social media, for example, and then teach them something. After all, selling is educating. To get engagement online you must educate people and teach them things to help them be successful."
"This really helps to keep people engaged on social media and is a quick way to gain a following," Ashley tell us. "You can also use email and create a sequence of six emails which can be built in for every new member so they can be oriented properly. In this way you are giving them something helpful and relevant to keep them on in the long term."
Ashley Shaw's Expert Advice
"The key is to find out what motivates your team and clientele and what makes them happy," Ashley Shaw says. With her expert tips, we know business owners will surely take their ventures to the next level!
To learn about more about Ashley Shaw visit her website. To gain some more insight, go to Business Bootcamp for Fitness Coaches on Facebook. This is a free group for fitness coaches where you will get tons of marketing advice, tips from other successful fitness coaches, and even freebies!
Thank you so much for your amazing words of wisdom Ashley!