Jan 06 2020, 9:00 AM
Why Your Yoga Studio Needs a Loyalty Rewards Program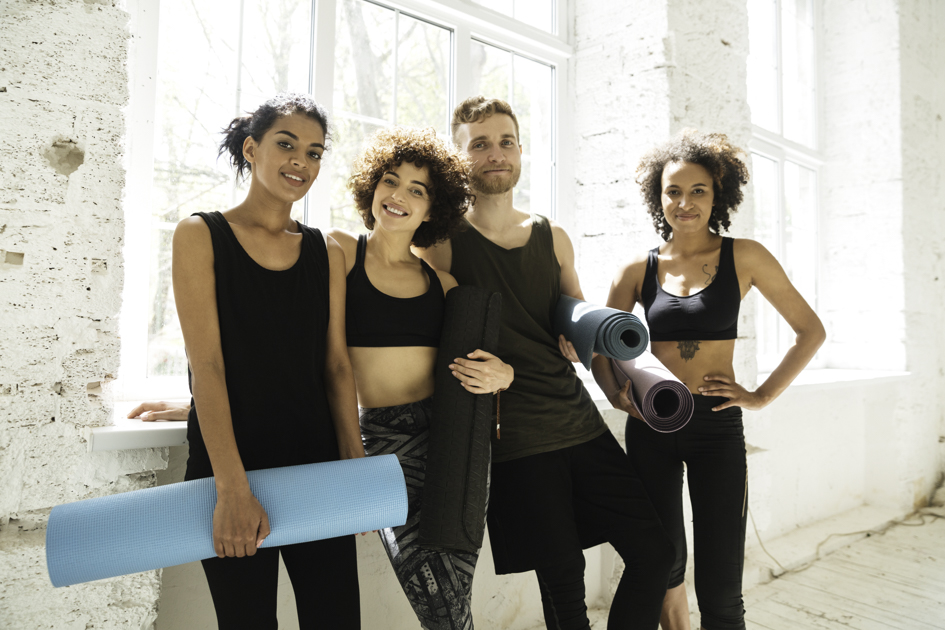 Looking to increase class size and up your engagement at your yoga studio? A loyalty rewards program will do just the trick!
Why is Loyalty Important?
It's not just important, it's crucial to the success of your business! Don't believe us? According to Harvard Business School, increasing your customer retention by just 5% will increase your profits by a whopping 25% to 95%. This means that time spent working on keeping your current students happy actually gets you even more business than finding new ones.
To further support this theory, studies show that existing customers spend on average 67% more than new customers. So making sure your students are satisfied and motivated, will grow your bottom line.
Setting up a loyalty program at your yoga studio will go a long way to keeping your clients happy. And remember, your clients have friends. And friends don't let friends miss out on good yoga studios! We love to tell our friends about the great experiences we've had, so when your students start shouting from the rooftops, their friends will come running! A referral from a friend is the most precious testimonial you can get. There are a lot of yoga studios to choose from, so personal referrals are worth their weight in gold.
Furthermore, have you ever heard of "word of mouse"? It's word of mouth, the internet way!
With the internet and social media right at our fingertips, you can bet students are Googling you before they step through your door. Great news travels fast, and one of the best ways to get your current students to write reviews is to offer them rewards points in exchange.
What is a Loyalty Program?
Alright, we've covered why customer loyalty is important, but what exactly is a loyalty program?
In a nutshell, a customer loyalty program is a rewards program offered by a company to customers who make repeat purchases. It's meant to engage customers and incentivize them to become more committed to your brand, while increasing the time and money they spend with you.
These programs work by awarding your clients points when they complete actions you want to encourage such as writing reviews online, booking classes, or buying merchandise. When they gather enough points, they can exchange them for rewards such as discounted classes or free merch. It's up to you!
Is it worth all the hassle? Heck, yes!
The idea is to choose a system that will motivate your students and encourage them to participate in the program.
So How Does a Loyalty Program Benefit Your Studio?
Here are just a few of the advantages you can look forward to when you implement a yoga studio loyalty program:
1. Increases revenue
When your students become more invested in your business, they'll naturally spend more money at your studio. If you put in effort and encourage your clients to participate in your rewards program, their spending is bound to increase. Students will automatically increase their investment in your business, aiming to get their points and awards – without even knowing it!
As we've explained, a great loyalty program encourages students to continue to return to your studio by inspiring them with a reward that they strive to earn. But this starts with the idea of value.
2. Heightens perceived value at your studio
In order for most of us to invest time or money into a business, we need to see its value.
Does your heart race when you see the word sale? Do you get excited when you get a gift for free? Most of us get that same thrill when we get "something for nothing".
Let's put it another way: say you have a favorite bookstore that you visit often and that you're extremely happy with. There are tons of book stores around, but yours offers a program where if you buy nine books, you receive a tenth book for free. Why would you go to any other bookstore and miss out on the opportunity to earn a free book?
It's a simple premise: if you offer more value at your studio for the same – or lower cost, then your perceived value grows. Students get the impression that they are getting more than what they're actually paying for. That's the power of a loyalty program!
Offering perks or freebies as part of your loyalty program can take your studio to the next level because of that increased perceived value. By consistently combining a positive customer experience with a great loyalty program, you'll be earning faithful students – and increased revenue – for years to come.
3. Builds relationships
Relationships are a powerful sales tool. How often have you bought something that you didn't really even need, just to support a friend? Or conversely, how many times have you refused to do business with someone that you just didn't like?
People like to buy from people they like. In business, building trust and establishing relationships are the keys to your success.
What does this have to do with a loyalty program? It's simple: you've built a community of engaged customers, and you've got a great opportunity to get to know your students.
This information is available to you through their buying habits, looking at what motivates them to buy, and analyzing how they participate in your program.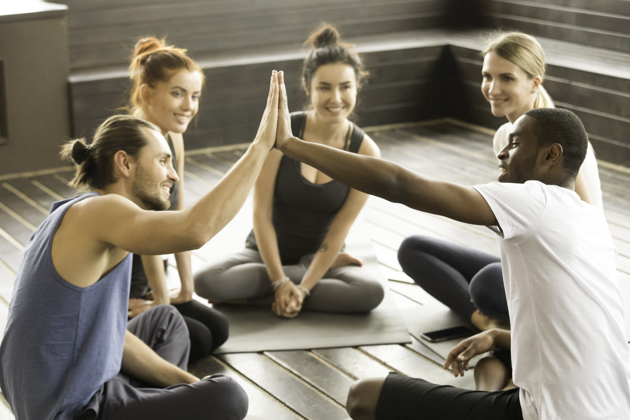 Knowing your customers means that you can tweak your program accordingly. It also means that you can ensure that you are offering what motivates them (because you know them).
Work on building a positive relationship with your community to keep your students engaged – it'll also keep you one step ahead of your competition!
4. Sets you apart
Not only does a loyalty program increase your perceived value, but it also sets you apart! Do other yoga studios in your area offer any incentives? Are they motivating their students to win prizes, play games, or stay engaged?
Stand out from the rest of the studios by building relationships, rewarding loyalty, and growing your customer base. Now that's how you develop a unique value proposition!
In today's competitive world, every dollar counts. You need to work on establishing credibility, selling to your existing customers, and getting your students to refer their friends. And once you've developed your program, go ahead and market the heck out of it!
The more participation you get in your loyalty program, the faster your studio gets to that next level. Better brand awareness and great marketing will get your students interested and help build excitement.
5. Boosts brand awareness
What's it called when your students wear your branded merch, engage with your community, and tell their friends about you? We call it free advertising! Or in other words, the result of a successful loyalty program.
When you build a program that motivates your students to participate, what you are in fact building is a team of brand ambassadors. These are the people who will vouch for you, wear your branded merchandise (getting more eyes on your name and logo), and tell everyone they know about your business.
You've built their trust, you've exceeded their expectations, and you've rewarded their loyalty. Now watch your good karma return!
You can count on these loyal clients to do their best to make sure that your brand spreads as far as it can.
Now that we're talking about brand and reach, let's talk a little bit about social media. Social media is a fantastic place to launch, promote, and apply your loyalty program. Can a great program increase your online presence? It sure can!
Think about rewarding students for posting about your studio on social media. Maybe offer an even bigger reward for those who also tag a friend, re-post your content, or post pictures of your studio?
Because you already have a community that is engaged and interested in your brand, it's easy to capitalize on your already captive audience.
So, adopt a social media strategy to up your marketing efforts, get the word out there, and watch your studio flourish!
In Conclusion
Have we convinced you yet? If you're still asking what a loyalty program can do for your studio, consider this: combining an exceptional experience with a loyalty program will earn you a growing, long-term customer base – and satisfied, loyal customers mean a prospering business!
At WellnessLiving, we offer an all-in one yoga studio management software, trusted by yoga studios worldwide. Basics aside (online booking, client and staff management, scheduling, etc.), we also offer an easy-to-set-up and easier-to-use loyalty rewards program tracker. Set your reward thresholds and pick your awards and let WellnessLiving track everything for you and your students (digitally accessible on desktop and the Achieve Client App). It's that simple!