How to Make your Martial Arts School Profitable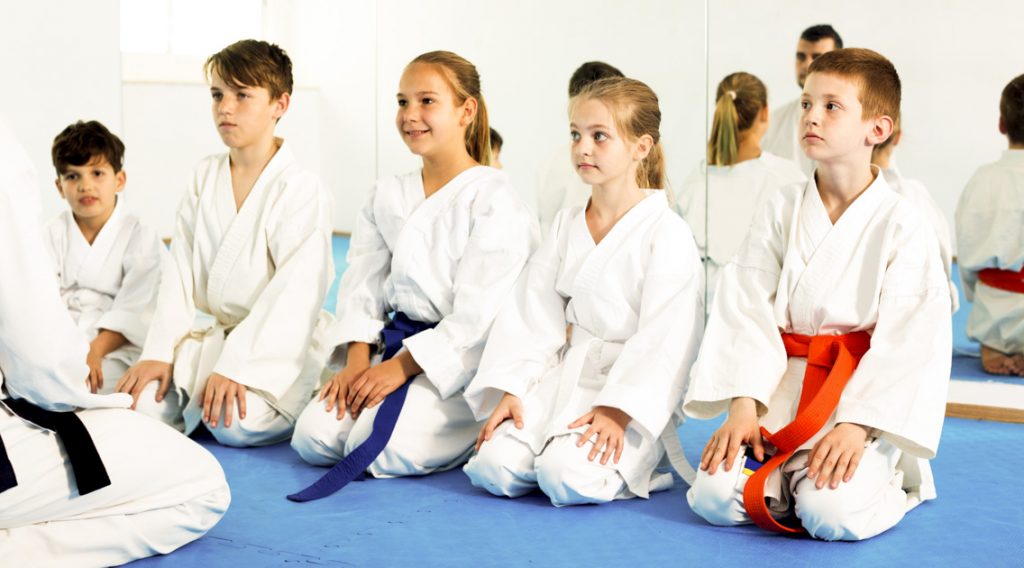 Of course, making your martial arts school profitable is a priority for you. Through your efforts, you have become aware of the martial arts misconceptions of today. For example, some people believe that martial arts are for those learning to defend themselves or for expert martial artists. But the reality is that various streams of martial arts exist. And with so many fields of study, people are bound to find something that fits them.
As a martial arts school owner, you already knew that, right? You set up shop because the martial arts is your passion and you want to share it with as many students as possible.
The reality is that various streams of martial arts exist. And with so many fields of study, people are bound to find something that fits them.
But with so many martial arts disciplines today (including Judo, Taekwondo, Karate, and Mixed Martial Arts), it's hard to offer them all. Having a reputation for being an expert at a certain martial arts discipline is important.
But that's not all you have to do to succeed.
Here are 9 tips you can use to become the proud owner of a very profitable martial arts school:
1. Be Clear about your Tuition Structure
When you first open up your school, money might be tight. Between paying rent, staff salaries, loans, and your personal salary, it will be hard. Don't let it discourage you. You've got to start from somewhere, right? And if you calculate your next steps effectively you will find that the hard times won't last very long.
If you've run the numbers, then you know how many students you need and what they ought to be paying to keep you open. Running the numbers is an important part of a business. If you don't feel comfortable doing that, then make the commitment and hire someone who can.
Set up a business plan that is realistic, measurable, and as tight as you can make it. That means that you don't give out too many freebies to new clients and offer more promotions than you can't afford. If you do this you'll start losing money, and before you know it, you'll be in trouble.
Set up a business plan that is realistic, measurable, and as tight as you can make it.
Your students will help keep you in business. They'll do that by paying you what you're worth and telling all their friends about you.
Be clear about what your going rates are: don't sneak-attack customers with hidden fees, and don't depend on those hidden fees to make it. Instead, offer structured payment plans that provide students with a taste of what you offer (such as 5 class starter). For intermediate students, offer a month-to-month payment. And for students who are willing and able to make a long-term commitment, offer specialized training. A "Black Belt Club" or "Certified Training Program" for serious students is a great idea to provide a sense of belonging and thus encouraging member loyalty.
2. Hire The Right Instructors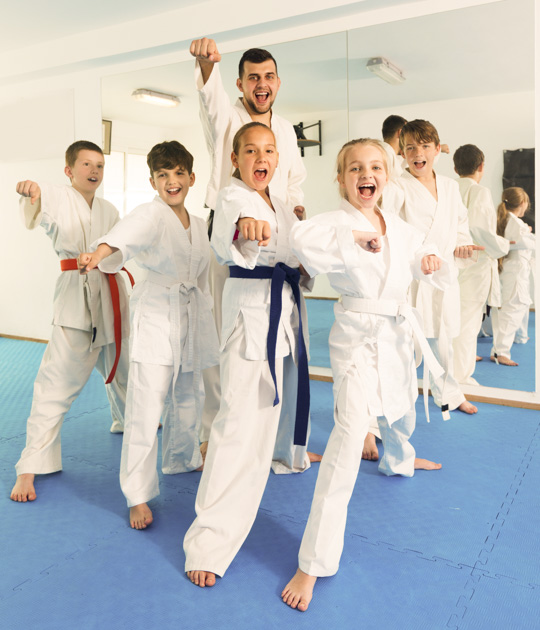 In any sport, what makes people want to take part is the love of the game and good leadership. A good leader is friendly, knowledgeable, and dedicated to helping their students.
Any reputable instructor of the martial arts should have proof of their education. So go ahead and check their background and their training. And once you hire them, sit in on a lesson to ensure that they know what they're talking about and will do a good job on your behalf. After all, it's your name and reputation on the line.
3. Design Programs for your Intended Audience
Are you opening your doors to kids, teens, adults, or all the above?
If you offer classes for children, setting up after-school programs would benefit your business in a major way. Not only will it speak to your client base (if your intended audience is children) it will also speak to their parents (who hold the purse strings). Kids, teens, and their parents want to have something for them to do after school hours. They want to be active and you will likely find a steady stream of income from school-aged children if you take them on.
If you offer training for adults, consider setting up "After work hours" or "Weekend packages" to accommodate to their busy schedules. Being active as the temperature drops is a big draw for health-conscious adults too.
4. Offer Private Lessons
As convenient as it may seem to only offer group classes, private lessons can be incredibly lucrative.
Group classes are best for beginner to intermediate learners. But more advanced students will need a one-on-one trainer who will help them reach new heights as a martial artist.
This benefits you because you can charge more for private classes. Private classes are also for dedicated and focused students who want to train at a higher level.
Don't miss out on this market!
5. Sell Merchandise
Most gyms or studios sell merchandise that their clients can use on-site. So sell water bottles, workout gear, t-shirts, and other merchandise.
You can up-sale by leaving the merchandise close to the entrance and exit so that your students see your products when they come in and when they leave.
You can look for a quote online for the cost of stocking branded merchandise, so don't hesitate!
6. Host Events
Events for adults and children can put your school on the map.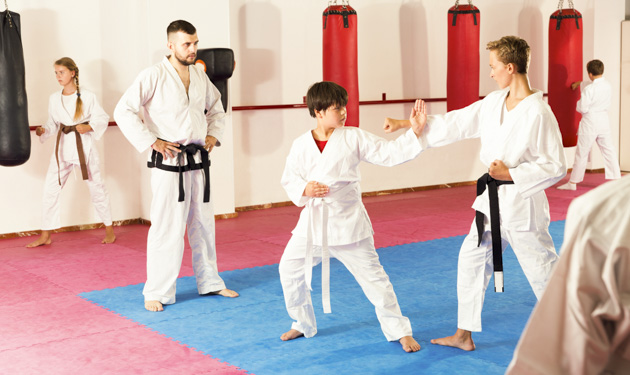 For children, try hosting tournaments so that students can showcase what they've learned. Kids love competition, but the key is to make it so that everyone feels like a winner. So keep the competition light and fun!
Adults need you to switch things up! So offer competitions that adult martial artists can take part in and also host martial arts experts for inspiration. This will give your adult students the opportunity to show how they've grown too.
Yes, you want to teach martial arts but you also want your students to feel a sense of community. And, above all else, you want loyal customers who are going to stick with you.
7. Participate in Satellite Programs
Some martial arts schools will allow you to come into their studio and teach their members. This kind of satellite program is a great way to get your name out there. You never know who might take your class while you're on loan and end up coming to your school!
Satellite programs are a great way to get your name out there!
You might also find it useful to reach out to the elementary schools, high schools and colleges in your area. Ask if you can teach at their institution on a monthly basis. They might say yes! There is a big market for the martial arts on school campuses. Though it might fall into the cliche of 'self-defense,' it would nonetheless be a great draw for your business.
8. Market Effectively
One of the most important things you can do for your business is to have a marketing strategy. And your marketing strategy should be a social strategy:
Have a social media presence
Having a social media presence is a necessity. When uploading to your social media accounts, don't treat it as your personal playground. Instead, make sure the images and videos express who you are as a company. Social media can be a blessing (in that it's free) but if it's done wrong, it can be a curse to your school. Using social media for good involves posting pictures of your students taking lessons, and even a casual behind the scenes look at how your staff prepares for a lesson (whether it's a series of photos or a video). However, social media gone wrong could be posting drunk photos of your staff or posting things that paint your school in the wrong light. So be careful. Consider hiring a public relations expert, or at the very least a social media expert, to help steer you in the right direction.
Have a website & keep it updated
Your website is your base. On it, you share who you are, and how potential customers can join. It should have all the standards of a website. So include an 'about us' page, your services, your rates, your milestones, and staff profiles.
Engage your audience online
It's important to encourage and engage with potential and current students online. Answer questions, share stories, and keep in touch! This will show potential customers that you're as invested in your customers as they are in you.
9. Use the Right Software
We know making the right decision about what software to use can be very difficult. Whether you're deciding if you should sign up for several software solutions or pick one with missing features, it's important to have the best software experience available.
WellnessLiving offers more than you can imagine! With our all-in-one software, we make business easy for you. Our software includes:
Online booking
Online store (so you can start selling merchandise immediately!)
Comprehensive marketing tools
Staff management
A rewards program that's good for your business
Advanced reporting
Apps for clients and for staff
We're the solution that you need!
High Kick Your Way to Victory
You've done everything within your power to make your martial arts school a success. But sometimes you need to call in the experts to take your business to the next level. We've made it our mission help our customers soar! We offer an all-in-one management solution that takes the guesswork out of running a business. Let us help you win!