Feb 21 2019, 1:35 PM
Marketing Martial Arts to Adults: a How-to Guide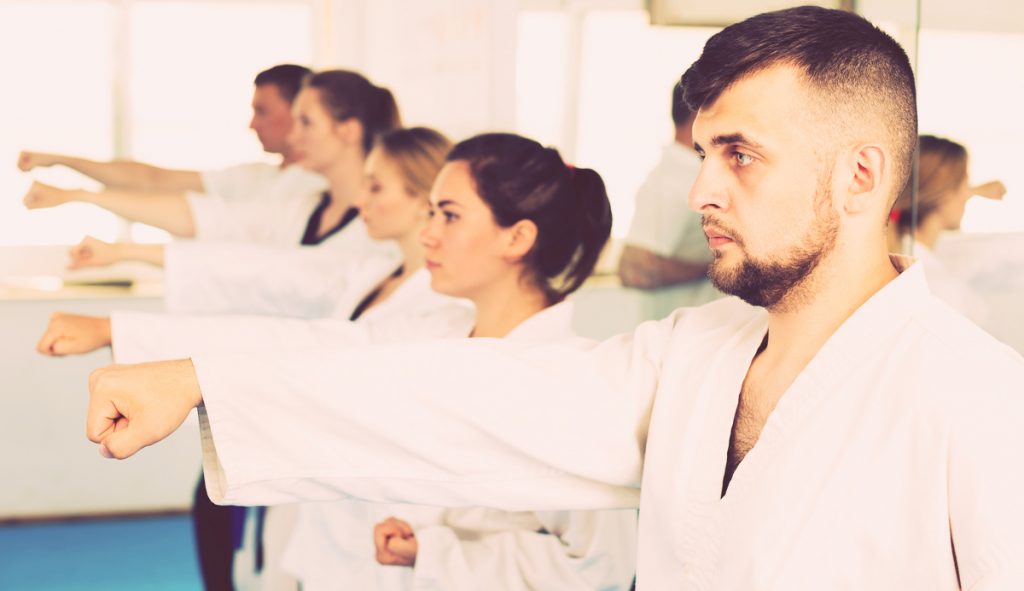 It will likely come as no surprise to hear that marketing martial arts to adults is different than marketing the sport to children. While parents often choose martial arts because of the values it instills in their kids and the fun they know their children will have, choosing to practice martial arts as an adult is a different story.
The truth is, there are many benefits to participating in martial arts as an adult. Aside from promoting physical health, it also encourages socialization, healthy competition, inner and outer strength, and a sense of community.
Maybe your studio offers adult-friendly martial arts classes and you're unsure of how to get the word out. Well, that's what we're here for. There is a way to successfully market martial arts to adults, and this is your how-to guide. So, let's get straight into it:
#1. Encourage Parent-Child Group Classes
There are many parents out there looking for ways to get their children out of the house, so why not give them a hand? Set up parent-child group classes at your studio: most parents will take any opportunity they can to bond with their children and make memories, so make your school a part of that process.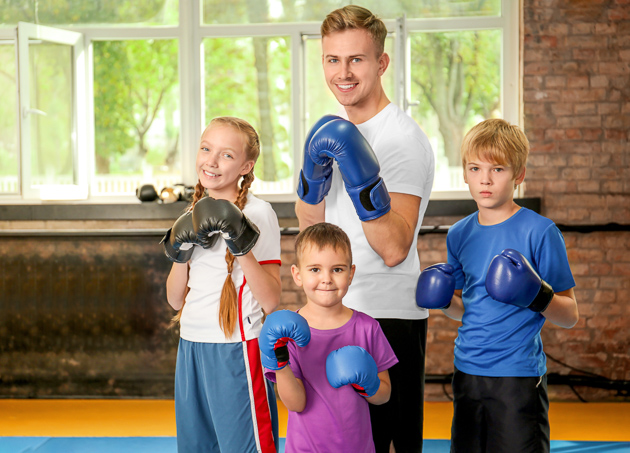 Offer 'Mommy and Me' or 'Daddy and Me' classes at your studio. The name alone would spark interest in adults looking for activities to do with their kids after school or on weekends. Be sure to emphasize that martial arts can be enjoyed by parents and children of all ages! And if the parent-child duos are adults, that's even better! Adult kids also love bonding with their parents (and vice versa) so don't be afraid to sell that too!
You could even encourage your martial arts students to come in as a huge group of parents and their children! For those classes, the focus should be on having a good time and bonding while learning the sport.
#2. Offer Martial Arts to Couples
Have you ever thought about marketing your adult martial arts classes as a couple's activity?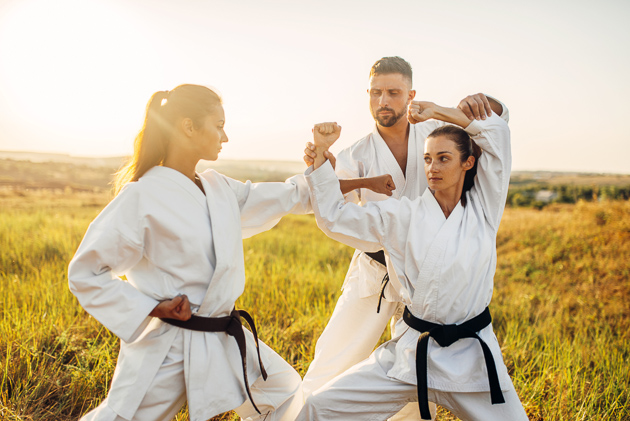 There are many benefits to couples who participate in martial arts together, and it's about time you capitalize on them (if you haven't already). Some benefits include:
Serious bonding because of increased time spent together
Improved communication
Increased physical and emotional connection
So, how do you go about marketing martial arts to couples? Here are two ways:
Host a couples-only event 

 
A couples-only event could be huge for your martial arts school. What makes a couples-only event special is what you offer your attendees. So, for a couples-only night, try making it a mature and sophisticated event. If you want to really push the benefits of martial arts for couples you could have a live demo and encourage couples to come up (two at a time).
Make it theatrical! Maybe, in the center of the room, you'll have a live martial arts demo and an MC playing music that compliments the performance. Have water and dojo-friendly snacks on-hand for attendees. This is your opportunity to promote yourself, so go all-out and make it count!
Promote a weekly couples class
As an ongoing commitment, a weekly couples class could reap a lot of rewards for you. While a one-time-only event is good for hype, a weekly class is even better because it gives you a consistent audience. Imagine going to an event, loving it, and being told that it was a one-time thing. That would be so disappointing! Offering weekly classes will turn martial arts novices into regular students, and regular students into walking referrals.
#3. Offer Martial Arts Classes to Friends
Don't forget about friend groups! There are plenty of friends who want to participate in recreational activities together, and martial arts might be just what they're looking for!
We think that offering classes for friends is a great way to market to adults. Not only does it bring new faces into your studio, but it also helps your regulars make memories with their friends. When you have a regular student bringing in their friends (who are already interested in martial arts because 1. they showed up and 2. their friend probably talked their head off about how wonderful the classes are) you most likely have new students on your hands! Who doesn't love that?
Try offering:
'Bring-a-friend' promotions
Offer discounts for both parties when your students bring their friends. This kind of policy will likely increase your business because, once they see how great your classes are, those new faces will become regulars.
'Friends' Night' at your martial arts school
Once a week, try offering a class where people can come with their friends and have fun!
Of course, for 'friends' night' you could tailor lessons towards things people can do in teams of two or three. You could even make it special by providing snacks and drinks to your guests and regulars at the end of the lesson. The point is to have fun!
#4. Promote your Classes on Television
Daytime talk-shows are huge for stay-at-home moms or dads, or anyone who works from home.
Talk-shows are great because they talk about almost anything that's happening locally, including sports and entertainment and businesses. That's you!
There is the opportunity to reach audiences through local news talk-shows. So ask around! Getting on your local television network could be as easy as calling and asking! Explain that you're a local martial arts school looking for adult students. And if you are a family friendly martial arts studio, and you want the whole family to take part, mention that too!
#5. Host Adult-Friendly Tournaments
Hosting a tournament is a great way to sell martial arts to an adult audience.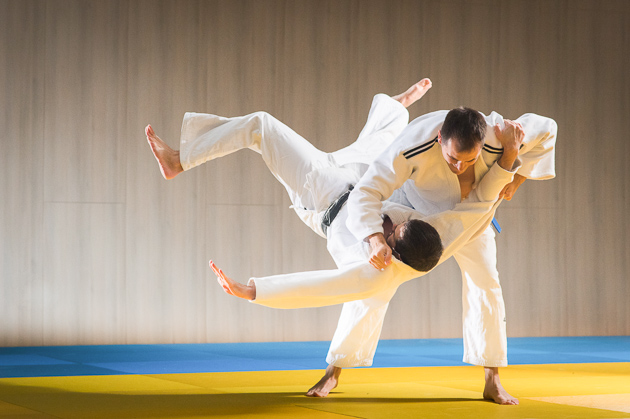 An adult tournament can be held annually (once per year) quarterly (every four months), or monthly. We recommend holding an event at least every quarter. When you hold an event each quarter, it allows newcomers to get acquainted with what you do (even if they show up for classes halfway through the season).
Here are a few must-haves for your adult-friendly tournament:
Some examples of adult-friendly prizes are free one-on-one martial arts classes, a trip to a local retreat, or a free massage at a local wellness center.
Ask non-competing business owners if they would be willing to sponsor your event! You might be surprised at how many local businesses in your area would want to get involved! Perhaps a local athletic shop might offer free water bottles with their logo on it, or a local health food store could provide healthy snacks for people to enjoy. You could even find a company that prints logos on canvas bags, be sure to include your logo along with your sponsors!
#6. Use Social Media
Social media and Google are the kings of engagement. In this digital age, reaching people online is a necessity.
Most people in need or want of service today will search for it online before they get into their car to find it. Your potential clients have searched for reviews (for better or for worse) and that search means everything. They want to know what your current students think about you and what your classes are like. How much do classes cost? Is it worth it? Those are some of the questions they'll be asking.
Ultimately, having positive customer reviews is the best way to get more students. Favorable response from your customers will tell new students that you're worth a shot!
You need a software company that can make social media effective and beneficial to you. While you take care of using social media to promote yourself, we help you gain new customers and keep them. So you should look into our software!
Ultimately, having positive customer reviews is the best way to get more students.
We offer a marketing tool that puts your customer reviews at the top of the Google search page. How do we do that? Well, we've integrated with Google. The integration means that our software helps you get more customer reviews (and those reviews make it to the front page of Google). Students can leave their own reviews (just like the ones they saw in the first place) and see your class schedule right on Google's front page!
Your students can also talk about promotions, their favorite classes, and their favorite instructors. We make it possible for you to proudly display your reviews on your Facebook page and your website. That way, prospective students can see for themselves how great your martial arts school is!  
A Total Solution 
If you want to successfully market and grow your martial arts school then you should think about taking steps in a new direction. Let us help you! With our software, you can simplify your paperwork, easily manage staff, engage with your clients in and out of office, and focus on what matters to you. Go ahead and book a demo with us today, and find out why so many martial arts schools are choosing WellnessLiving.