Mar 08 2019, 9:00 AM
Social Media Marketing Strategies for Music Schools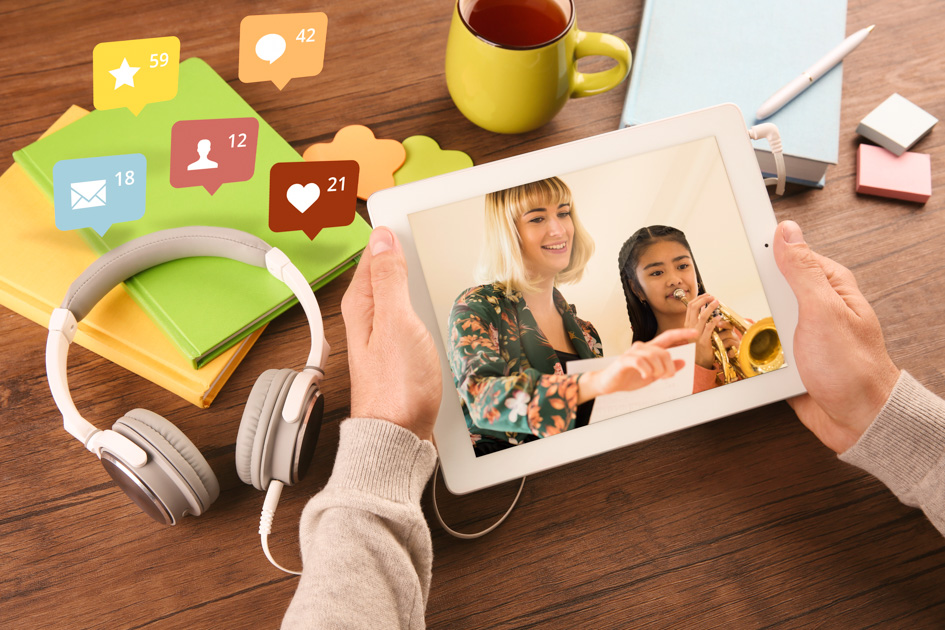 One of the best marketing strategies for music schools in the modern era is without a doubt, social media.
While email campaigns, word of mouth, and good ol' fashioned flyers can do the trick, many music school owners tend to overlook the power and potential of social media.
But no longer!
You're here, you drew this article into your life, and get ready because in a few short minutes, you might learn something new.
Why Social Media is one of the Best Marketing Strategies for Music Schools
Fast, accessible, and easy to use: social media gives you the ability to directly interact with your students with almost unlimited access.
If you think that's a lot of power, you're right. So, our advice is to use it (responsibly) to your advantage to get as much out of it as possible.
From increasing brand awareness, to raising client satisfaction rates, to bringing your business more relevant leads, social media definitely has its place in the big book of marketing strategies for music schools.
Social Media Marketing Strategies for Music Schools: Best Practices
So now that you know it's good for you, it's time to look into strategies and the actual "how-to" in using social media for your business. Contrary to popular belief, using social media is more than just posting what's interesting. There's a lot that goes into prep, execution, and even post-posting management.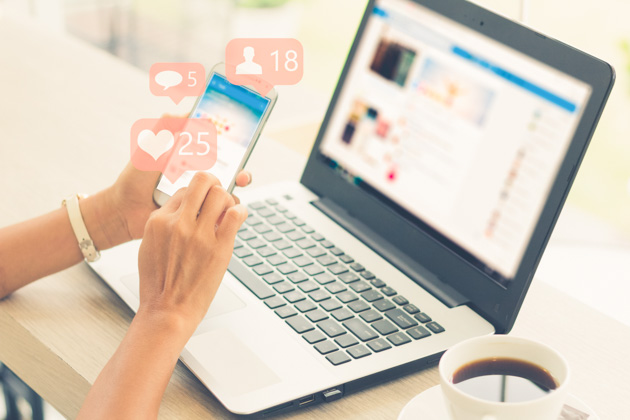 Here are some social media best practices to add to your music school marketing plan:
1. Stick to 2 to 3 platforms and get really good at them
You're busy and you have enough on your plate, so don't overload you and your staff by attempting to be on every single social media platform. In fact, it would be more beneficial for your music school if you just stick with a solid two or three platforms where you consistently put out good content and engage with your followers.
2. Keep your image consistent
Keeping your image consistent is one of the most important tips in the list of marketing strategies for music schools because it's directly related to brand perception. In this case, we highly recommend you keep your voice consistent across all social media platforms.
While yes, you must adapt your style and approach depending on which platform you're using (breakdown of the different platforms below), you can still showcase your music school's values and maintain the same attitude when interacting with followers.
3. Set up your profiles
Make sure your "about me" sections are up to date. Most of the times people will go straight there to check out who you are and where you are. Make sure to include your music school location, phone number, contact information, and a link to your website.
4. Create a content calendar
A content calendar is a detailed plan of what you're going to post, where to post it, and when. While this may take some prep, the extra time is worth it. One of the most effective ways to gain and maintain a following on social media is consistency of content-output. So be consistent. And setting up a posting plan, weeks in advance is going to be a lot easier than if you try to scramble for content the day of.
5. Promote your social handles in emails
A great way to start up your social media following is to get your students and potential students on board! An easy way to set this up is to include follow links to your social media accounts at the end of your emails.
6. Set up targeted ads
Ad-algorithms these days are quite brilliant. For a small fee, you can set up targeted ads for your music school on platforms such as Facebook and Instagram that go straight to prospective leads. The system sets it up to target your ads to people in your area with interest in music.
7. Encourage engagement
Social media is a lot more than just an information board. To really use it to its full potential, you've got to engage with your audience. This is key to keeping your followers and gaining new ones.
Here are some ideas:
Ask insightful questions related to your industry
Post polls and fun surveys related to music
Create mini-challenges where viewers share their experience via anecdotes and/or photos
Now it's your turn to brainstorm!
8. Keep it as visual as possible
As fun as scrolling through blocks of text is, aesthetically pleasing pictures and GIFs and videos have statistically proven to bring in more traffic. In fact, in 2017, 90% of the most shared social media content have been videos.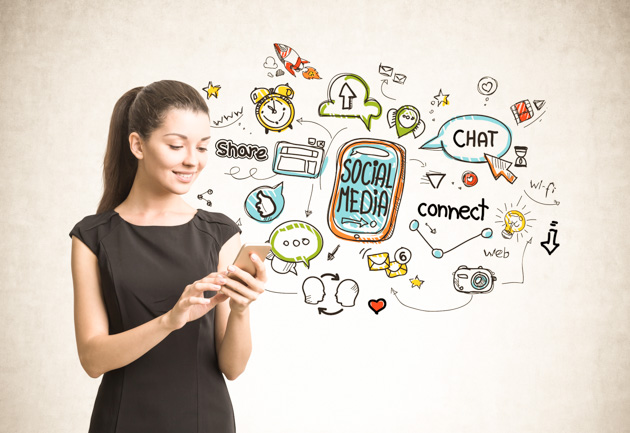 So, for every social media post (regardless of platform), include a visual and keep your description to a minimum. People scroll really fast these days (on an average of 300 feet of content daily) so let your visuals do most of the talking. A picture is worth a thousand words after all.
9. Don't overdo promotion
One of the biggest mistakes businesses make on social media is over-promotion. No one likes to be sold services or products constantly. In fact, you probably try to avoid that from other businesses as well.
The most successful social media accounts are those that share valuable content, such as pro-tips or comments on current trends.
A good standard to follow is the "1-in-7 rule", where only one in seven posts are promotional content, and the other six are interesting tidbits of general value. This balance will keep your followers happy and incentivize them to continue following you regardless of their relationship to your music school (remember the point of social media is to spread brand awareness, it's totally awesome to have followers outside of your client list!).
10. Address negative feedback quickly and with integrity
When you offer services to the public, negative comments are inevitable as you grow. In today's world, many like to take to social media to air their grievances, because they know you'll respond quicker if your public image is at stake.
They are right on that part. How you respond to comments and public messages about your music school will play a huge role in defining your brand.
So be very careful about the language you use when responding to distraught clients. Never delete negative comments (unless they are harmful to the public and have no reason to be there), because everything on the Internet is traceable. The last thing you want is for your reputation to be ruined when someone catches you deleting negative comments via screenshots. Instead, calmly direct them to message you in private and assure them you will see to solving the problem from there.
Social Media Marketing Strategies for Music Schools: The Platforms
With so many platforms out there, it can be difficult to figure out which ones you need. Here's a brief overview of some of the most popular social media mediums of today so you can pick which 2 or 3 you want to master.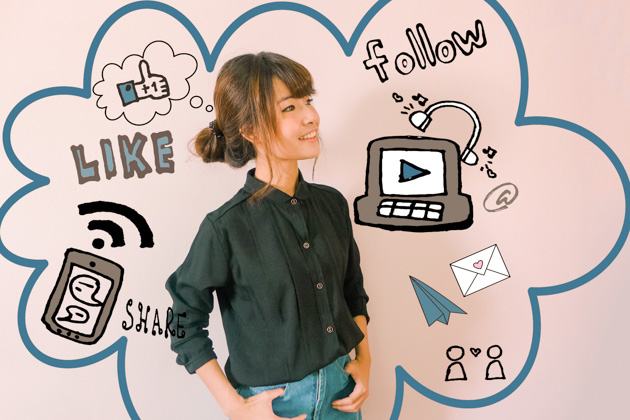 Let's do this!
Instagram
A.k.a. the royalty of aesthetics, and arguably one of the most important platforms to be on (at the time this article is published). To be popular on Instagram, you got to put out high-quality photos.
This is where you can post pictures of your studio, your students (with their permission!), your staff, your music recitals, and anything else that relates to your business. You can also post short video clips of performances or share practice drills and pro-music-tips.
Tip: To boost your Instagram following, hack hashtags by looking at similar profiles in your industry to see what hashtags they are using. Then incorporate them into your posts to tap into those communities!
YouTube
YouTube is a great place to share valuable content.
This is where you can post clips of your classes and showcase music instructor teaching styles. YouTube is also a great platform to post recorded recitals for parents and students to look back on.
Tip: To reach a broader audience, post full instructional videos on drills and techniques.
Facebook
Ah yes, Facebook, the go-to platform to post general information.
This is where you can share videos, photos, polls, events, and announcements; almost like a home-base of information.
Tip: Speaking of marketing strategies for music schools, look into investing in Facebook ads to target users who are interested in music. This is a great way to reach prospective students!
Twitter
Twitter generally targets a more mature demographic.
This platform gives a superficial look at your content that tends to disappears quickly. That said, Twitter is a great place to post announcements and engage with prospective clients, and you get 280 characters to do it.
Tip: Make sure to post a visual with every tweet to increase engagement!
Pinterest
Pinterest is very popular for parents with young kids.
This is the place to share valuable content, whether it be links to your YouTube videos and blogs, or re-posts of your Instagram pictures. You can also follow relevant boards to up your own engagement on this platform and increase your account visibility.
Tip: Make sure every post links back to something (like the above-mentioned video or blog) that offers your followers valuable content.
Blog
Not really a social media platform, but worth a mention nonetheless. Having a blog on your website that showcases valuable content and information is one of the best marketing strategies for music schools. This positions you as an expert in the music-education industry and increases traffic to your website. It's a win-win situation!
Tip: Research what topics and phrases music students tend to use when searching on Google and use those phrases in your blogs to boost viewership.
Prep, Set…Post!
If you were a skeptic before, we hope this blog has successfully convinced you that social media is one of the best marketing strategies for music schools in our modern age of technology and memes. From increasing engagement to upping your client list, we here at WellnessLiving want to see you succeed!
If you are a music instructor in search of better scheduling software, or a music school owner looking to up your marketing game, sign up for a free demo of our software today to see how we can help your business grow (like your Instagram following after this article)!