May 16 2019, 3:51 PM
The Ultimate Martial Arts Branding Guide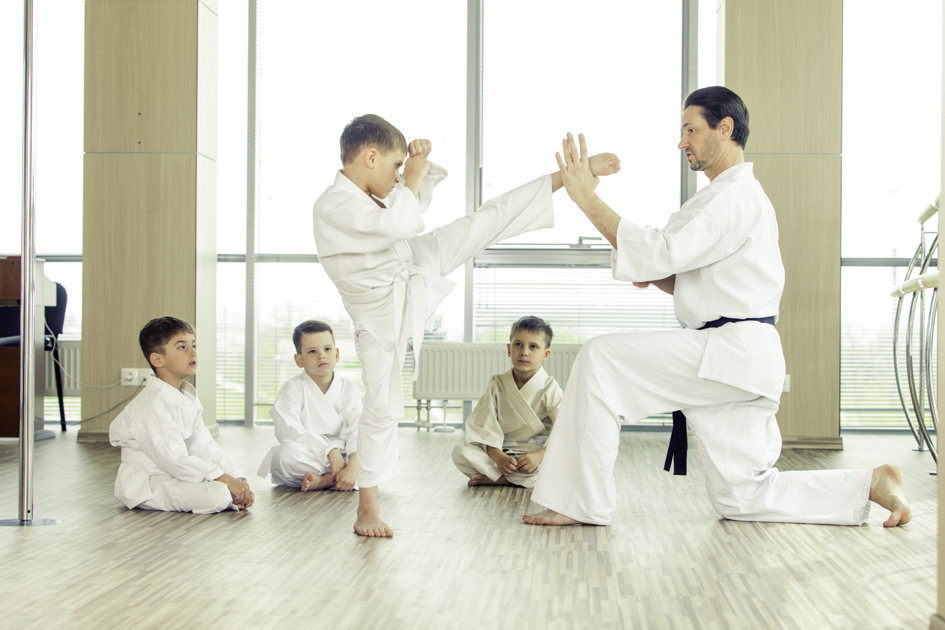 Make your school a household name with this martial arts branding guide! Building a reliable brand for your business can do wonders for your company. Before we go on to explain why it's important, let's explain what a brand is.
A brand is essentially your martial arts school's identity. It includes everything from your visual presentation via your logo and brand colors, to your institution's message which can come in the form of a slogan or tagline. Your brand is essentially your martial arts school's public image.
Martial arts branding can help your business resonate with people on a deeper level. If your students recognize your brand, connect with it, and most of all, love it for what it stands for; your martial arts school will be so much more than just a place where people come to train. It'll become a place where students meet others and create memorable experiences that will last a lifetime.
We've just scratched the surface. Read on to learn more about the benefits of branding and tips to help you build your own!
The Upside of Branding
We've picked out four top benefits of branding. You shouldn't wait any longer to market your martial arts school!
1. Branding helps you stand out from the crowd
Having a brand will give your school an identity, allowing it to stand out from the crowd. Famous companies have made their mark on the world with their logos. Who doesn't know the golden arches of McDonalds or the five interlocking rings of the Olympics? These logos are recognizable all over the world and are symbolic of the company's identity.
Once you build your school's brand, people will understand your facility better through its messaging and visual representation. Just by looking at the logo, people will know who you are and what makes your school different than all the others.
People also tend to gravitate towards brands they know. As soon as you've established your school's credibility in your community, which we'll get to later, students will start to choose your institution over any other because your brand is more well-known.
Without a brand, your school will be invisible. That's why martial arts branding is crucial to getting your name out into the world!
2. Branding gives students something to connect with
Though your brand reflects your martial arts school, it should also reflect your students. This way students can build a relationship with your facility and connect with your brand on a deeper level.
For example, several famous celebrities give their fans nicknames to make them feel that they are a part of something much bigger. Beyoncé fans are part of her Beyhive, while Ed Sheeran has the Sheerios! This allows fans to build a special bond with these stars because they feel like they're part of a community.
Your martial arts school is no different. Your brand can make your students feel so much closer to you by establishing this connection.
3. Branding builds client loyalty
Through martial arts branding, you can also build client loyalty. Like we just mentioned, if students feel that they connect with your martial arts school, then they'll have no reason to ever choose another!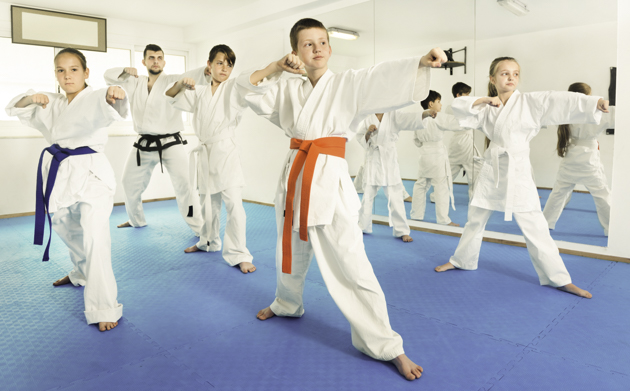 If you can create a brand that people are proud to identify with, then you'll have students who will be loyal to you for life! The key to this is to provide consistent valuable service. When you deliver excellence time and time again, your students will stand behind you with confidence and trust that they are in good hands.
Often, people stick with a brand for their entire lives. For instance, those who use iPhones rarely ever switch to Samsung and vice versa. Once customers have found a product that they can rely on, they'll form an indestructible bond. Martial arts branding can help you create such bonds with your students.
4. Branding establishes credibility
The best way to establish credibility is through trust. Your students need to know that they are receiving the best of the best.
Martial arts branding can help you establish this sense of trust. Over time, your school will start to build a reputation. The more recognizable your logo and messaging is in your community; the more people will start to trust it. If students are happy with your facility, they'll also spread the word by sharing their experiences with friends or posting their opinions on social media! These testimonials will do wonders to boost your school's integrity.
The more the public starts to see your brand, the more credibility you will gain.
Tips for Building Your Own Brand
Now that you know the importance of martial arts branding, you must be wondering where to start.
We've got you covered! Here are some branding tips for martial arts schools that will help you get started.
1. Understand your customers
Many business owners fall into the trap of focusing solely on their companies when branding. You might be thinking, what else would they focus on? We'll let you in on a little secret: The best thing to do when building your own brand is shifting your focus from your company to your customers.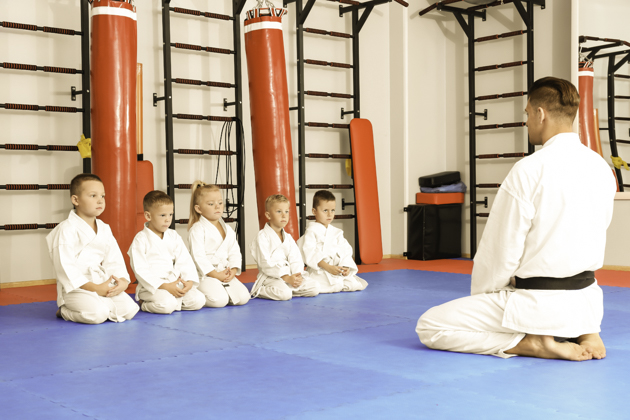 Understanding your customers is the key to building your brand. Think about your target audience and who they are, instead of who you are. How old are they? Where do they live? What challenges do they face? What inspires them? By answering these questions, you can begin to create a buyer persona, otherwise known as your ideal client. Once you know your ideal client, you can start building your brand based on them.
This way, your martial artists will be able to connect with your school because they'll see themselves in your brand.
2. Get visual!
When you understand who your ideal students are, let your imagination run wild and think of how you'll represent them and your school visually. This is the image you're going to present to the world, so take your time and do some serious thinking (but at the same time, don't over think it!).
The best way to approach it is to think of the first image that comes to mind when you think of your students and your martial arts school. What symbol would best represent them? There are several options you could use such as your school name, a mascot, or a school crest. Or you could come up with your own creative alternative! This is your chance, so have fun with it!
Besides a logo, you should also consider brand colors and typography. Many colors have symbolic meanings. For instance, red indicates passion, whereas purple symbolizes royalty. What are your school's values and what does it stand for? Also, consider the impact that you want these colors to have on your students. Based on your answer to these questions, you can start to think of colors that you can include in your logo.
Lastly, you must consider typography (fonts). How do you want your words to look? Will you go for a bold font or something more subtle? Think about a style that would connect with your students and catch their eye.
3. Find your voice
Your school's tone must reflect your clients, so it's so important to know who you're talking to. Remember how we talked about customer personas? The best way to find your voice is to imagine your target audience's voice.
If your martial arts school is catered more towards children, use friendly and simple language. If your studio targets millennials, then use phrases that they might relate to. If your school accommodates a range of different ages, then think about your ideal client and find a voice that would reflect them.
Once you establish what your brand's tone is, make it consistent throughout all your messaging platforms. This means on your website, on your ads, and on your social media.
4. Define your purpose
Now that you've found your voice, make your brand memorable through your messaging. Create a tagline and slogan that will catch people's eye and resonate with your audience.
Successful companies have memorable taglines that reflect their company's values and mission. Take L'Oreal for example, their slogan is "Because you're worth it". This is a powerful and inspiring message because firstly, it's centered on the customer. It talks directly to them and makes them feel important. Also, it empowers them because it gives them value, telling them that they deserve only the best.
This way, you can make your tagline stand for something beyond your brand that not only reflects your customers but also inspires them. Another example is Adidas. Their tagline is "Impossible is nothing". Much like L'Oreal's message, it represents something much larger than the brand. It inspires you to take risks and cross boundaries you would never imagine possible.
Martial Arts Branding Done Right
We'd love to help introduce your martial arts school to the world! WellnessLiving offers an easy-to-use and all-in-on martial arts school software that can make your life easier in a variety of ways. From online booking, to email marketing, to boosting your SEO on Google, and more; we got your back!
Book a free, no-commitment demo with us today and discover how we can help kick start your business!