5 Social Media Marketing Tips for Your Martial Arts School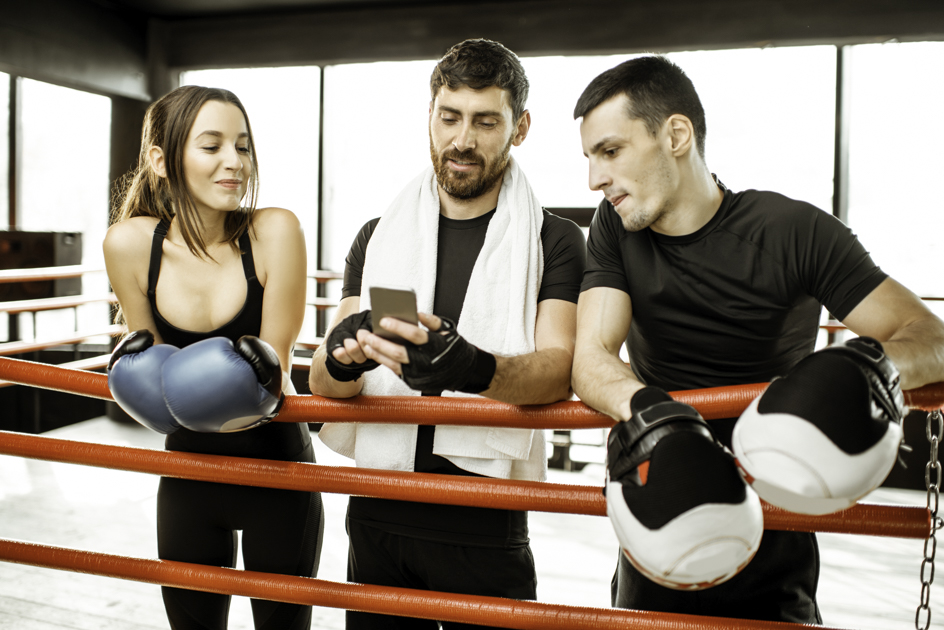 If you want your martial arts studio to knock out the competition, it's time to look into social media marketing! Platforms like Instagram, Facebook, and Snapchat have completely changed the promotion game. Get acquainted with these mediums because they have the ability to help propel your business forward!
We live in an age where people share everything on social media. So why not use this public platform to build brand awareness? It's literally in your hands. You control what content you want to post and when. Plus, it's free! When done right, social media can spread the word fast, allowing you to reach a wider target audience.
These platforms also opens a direct channel of communication with potential clients, giving them more of a personalized experience. If clients wish to praise your business, they can immediately share it on one of your social media platforms, and in turn you can personally thank them. On the flip side, if they have something that's not very positive to say about your studio, you can directly address it (professionally, of course!). This way, you can boost engagement and make your clients feel like their opinions matter (because they do!).
Now that you know some of the main reasons why you should get into martial arts social media marketing, let's delve into how it can be done.
1. Focus on Select Platforms
There are so many social media platforms to choose from these days. How do you know which one is right for your business? This is when it's important to specify your target audience and pick platforms that would best suit them, because posting on all social media sites is just ineffective.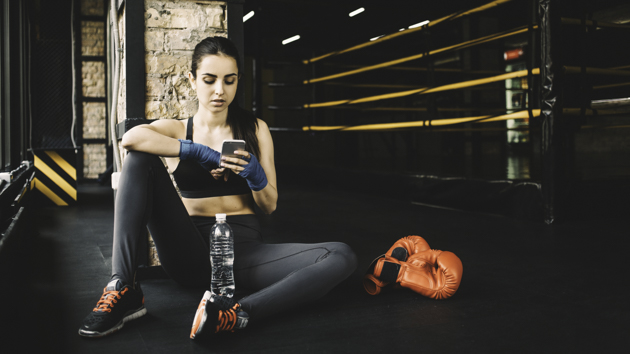 If your martial arts studio has a large number of millennials, consider using Snapchat or Instagram. According to a study done in 2018, these two were the most popular social media sites along with YouTube that were visited mostly by teenagers.
Are your martial artists a bit older and wiser? Then consider Facebook as your go-to social media platform. According to statistics as of January 2018 in the United States, Facebook is most popular with users between the ages of 24-35.
There's a social media platform for everyone. Choose yours accordingly and start to formulate a plan of how to catch your clients' eye. Your martial arts social media marketing journey has now begun!
2. The Art of the Social Calendar
Now that you've selected the proper social media platforms that would best fit your martial arts studio, you can start posting content. Let's clarify how to approach social media marketing strategically.
Plan your posts in advance using a social media content calendar. A monthly content calendar can help you organize your posts and track your social performance. Social media experts have made this a science, as posting random information whenever the mood strikes is not very beneficial for your business. Plus, it wastes your time as you may spend hours coming up with engaging content every day. A content calendar can boost your productivity and give you more time to focus on other areas of your studio.
So now that the benefits are clear, let's explain how to actually create a content calendar. First you must decide how many times a week you'll post on your chosen platforms and at what times. Don't post less than 3 times a week on Facebook and post at least once per day on Instagram.
But remember, think quality over quantity and don't overdo it, because people tend to tune out with they are overloaded with information. The best times to post on Facebook are at 9 am when people are first opening up the site at work, between 11-12 pm, and between 3-4 pm before they leave work for the day. On Instagram however, the best time is usually between 1-5 pm. Try to post during these time frames to make your content more visible and reach a wider audience.
Next, decide on engaging posts. For example, give your posts a consistent theme such as "Martial Arts Motivation Monday" or "Taekwondo Tip Tuesday" to keep your followers interested. Once you've established what your theme is, it'll make it easier to focus your posts on a specific idea and produce engaging content. The key is to keep your posts fresh and exciting, day after day.
3. Don't Forget About Video
Besides posting photos, include engaging videos as well. There is a strong shift in the social media space towards video, as seen with the popularity of IGTV on Instagram. IGTV is a new(ish) feature on Instagram that allows people to post videos up to an hour long.
Many brands have started to use this platform to develop more of an emotional connection with their audience. You can post videos of classes, interviews with teachers, and even behind the scenes footage at competitions! Let your audience in on some exclusive moments for them to feel more connected to your studio.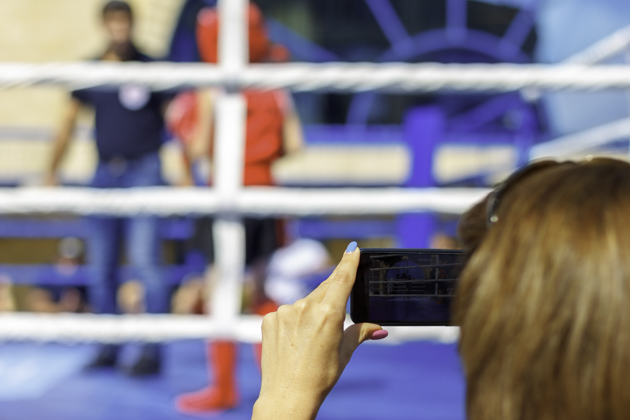 IGTV is also a great space for tutorials! Upload videos of your experienced instructors teaching a certain move, while encouraging viewers to learn more by coming to your marital arts studio. The possibilities of creating a following on this platform are endless!
In short, video is truly the way of the future and should be included in your martial arts social media marketing strategy.
4. Engage Your Audience
When posting content, remember it has to be engaging! Here are some of the best ways to engage your audience.
Ask questions
One tactic is to ask questions at the end of your posts. For example, if you upload an image of one of your classes, you can introduce the name of the class and ask your followers if they've ever participated in this type of martial arts class before. This will encourage people to interact with your brand and create more of a following.
Take a poll
One of the most fun features on social media is the ability to create polls. Ask your audience a question, such as which martial arts style they would most be interested in learning, and provide them with the opportunity to vote on a list of three to four choices. This approach engages clients and motivates them to give their opinions on the matter.
Create competitions
An additional method to engage your students is with an online competition. People will participate when they feel they can win something. For instance, post a baby picture of a famous martial artist and ask students to name who it is. Provide incentive with exciting prizes such as free classes at your studio, free merchandise, or even a weekend getaway!
Incentivize your students
Another great way to get your students to talk about you on social media is to reward them! Do you already have a rewards system set up at your martial arts school? Offer your members points whenever they write reviews about you or when they share class visits on their accounts. And when students collect enough points, they get to win a prize of your choosing. From class discounts to free merch and more, the possibilities are up to you!
Don't have a loyalty rewards program set up yet? Solutions such as WellnessLiving's all-in-one martial arts school software offers this feature built-in, so you don't need to pay extra!
5. Use Paid Ads
Boost your martial arts studio's visibility with paid ads. In 2018, 92% of small business owners put more money into advertisements on social media to keep up with their competitors. This martial arts social media marketing strategy is definitely one to consider.
Paid ads are guaranteed to reach your target audience, maximizing your visibility. Organic posts, which are those that are not paid for, may be overlooked by your followers. However paid ads are hard to ignore as they are at the top of your followers' news-feed with the help of unique algorithms.
Plus, you can choose who your ad is reaching! Decide on certain demographics such as location or age, to allow your ads to be seen by prospective students. You can even get more specific and target those with similar hobbies or interests.
Another benefit of paying for ads is the analytics that come with it! Which ads worked the best? How many people clicked on the ad and how effective was it? This data will help you understand what's working and what's not.
In Conclusion…
Social media is a force to be reckoned with in today's market. Use social media marketing to take your martial arts studio to a place beyond your wildest dreams!
Now that you've got the social platforms covered, WellnessLiving would love to help you with any other marketing or software needs you may have. From online booking options to staff and client apps and much more, sign up for a free, no-commitment demo with us today and discover how we can lift your business above the rest!