Jun 08 2021, 9:00 AM
7 Mistakes to Avoid When Using Facebook Ads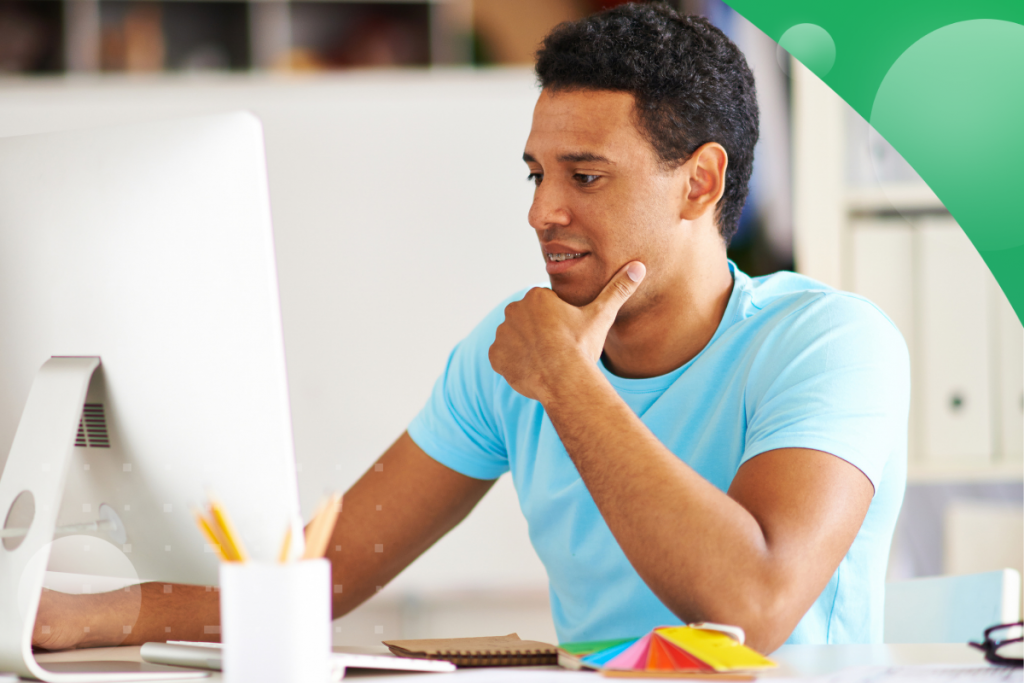 Boasting around 2.85 billion active monthly users, Facebook is the biggest social network in the world. If your marketing team is yet to implement a Facebook ad strategy, you could be missing out on tons of potential leads.
As any seasoned user of Facebook ads will tell you, purchasing advertising space could supercharge your company's growth. As well as offering relative cost-efficiency, it allows you to target suitable audiences and attain high numbers of click-throughs.
It should come as no surprise, therefore, that over one in three companies find that Facebook ads generate the highest return on investment (ROI) compared to all other paid channels. What's more, 26% of Facebook users who click on ads go on to make purchases— great news if you're keen to boost conversion rates.
If you or your marketing team are new to the world of social media advertising, however, you may be prone to making Facebook ad mistakes. The platform takes some getting used to, and there are several pitfalls that rookies commonly encounter.
Fortunately, we've got your back and have put together a helpful list of common Facebook ad mistakes to avoid. By preventing the following advertising disasters, you can keep your spending in check and ensure that your Facebook ads gain traction.
7 costly Facebook ad mistakes and how to avoid them
There are several ways that your Facebook ad strategy could go awry. Here are the most important ones to watch out for:
Mistake #1. Not setting a proper budget
Precise budgeting is vital if you want to run a successful ad campaign. Failure to track the success of your campaigns and plan for the future could lead to serious overspending. The first thing you need to know about Facebook advertising space is that it's not simply allocated to the highest bidders. Indeed, Facebook aims to provide relevant experiences to all of its users, so the platform determines ad value by quality and relevance for individual users.
The Facebook advertising platform also offers two budgeting models: daily and lifetime.
Daily budgets
Daily budgets are generally easier to set up and understand, as Facebook will only charge up to a maximum figure per ad set per day. This cap makes financial planning relatively easy, allowing you to assess and adjust the success of your Facebook ads on a rolling basis.
However, it is worth noting that Facebook will actively attempt to spend the entirety of your daily budget every day, regardless of how well your ads are performing. If you don't have time to assess the impact of your campaigns regularly, you may end up wasting your advertising budget.
Lifetime budgets
Lifetime budgets are a little different, allowing you to set a maximum spend for an entire campaign and choose the date on which your ad set should end. Facebook is more sensitive to performance statistics for lifetime campaigns, lowering daily spend on days where engagement results are weaker. Marketers who opt for this pricing model are also allowed to select the days of the week and hours of the day they would like their campaign to run, meaning companies with clients in certain time zones can maximize the visibility of adverts.
Lifetime budgets have some drawbacks, however, as it can be difficult to anticipate how much coverage you're likely to enjoy on a given day. In this way, you must weigh up the pros and cons of Facebook spending models when drawing up a provisional budget.
Mistake #2. Failing to define your key performance indicators (KPIs)
What are you hoping to achieve with Facebook ads? Perhaps you're looking for superb ROI to help your company grow? You may be looking to improve brand awareness or increase web traffic? Whatever your goal, you must define a set of KPIs and continually assess how well the campaign is doing using these metrics.
Say, for example, web traffic remains low despite your Facebook ads. If boosting traffic is fundamental to reaching your marketing goals, you should pause the campaign or alter its parameters to avoid wasting resources.
Mistake #3. Selecting the wrong placement
Facebook allows users to select where their ads show up. Options include:
Facebook's right-hand column
Newsfeeds on mobile devices
Newsfeeds on desktop devices
Facebook Messenger
Instagram
Instagram Stories
Instant Articles
Audience Network
The placement of your ads could seriously affect how much they cost and how well they perform. According to a recent study, desktop ads cost 534% more than mobile and Audience Network ads but generate far more conversions. While it's tempting to place cheaper ads, you may need to invest in more of them to enjoy the kind of engagement rates created by desktop ads.
When choosing where to place your ad, you must also consider the habits of your audience. If you have a high number of older customers, for example, Instagram may not reap excellent results. Ultimately, the best way to determine which ad placements suit your needs is to test different options and analyze the results.
Mistake #4. Targeting the wrong audience
Your audience is everything when it comes to advertising on Facebook. Get in right, and your conversions will shoot up. Get it wrong, and you'll end up hemorrhaging precious marketing resources.
Before you set up a single ad, you must determine who your ideal customers are. If you're selling luxury holidays for older couples, for example, you won't get very far by targeting lower-income individuals aged 18-30.
While it may be tempting to target as broad an audience as possible, doing so will only waste your budget. Similarly, targeting an overly narrow audience could cause you to miss out on huge numbers of potential conversions.
Research your audience thoroughly before going ahead with a Facebook ad campaign, using customer surveys and social media insights to create helpful user personas.
Mistake #5. Failing to set an objective
A great element of the Facebook advertising platform is that you can select objectives to help reach your individual goals. You may, for example, wish to boost likes and engagement rates or encourage people to install your app. Once you have selected your objective, Facebook's algorithms will work to optimize your campaign in line with your aims.
Of course, once you have selected your objectives, you will need to ensure your advertising material is optimized to achieve them. If your desire is to drive web traffic, for example, you will need to add a relevant call-to-action that explicitly encourages users to explore your site.
Mistake #6. Using poorly written copy
Misspelled, dull, or grammatically incorrect copy will instantly turn away prospective customers. In this way, you must consider every word carefully when writing campaign copy to ensure it grabs people's attention and generates conversions.
Your headline should be short, sweet, and written in a tone that suits your key demographic, while your ad caption should contain vital information about your goods and services. You must also remember to add a clear call-to-action that encourages consumers to act urgently.
Mistake #7. Failing to A/B test your Facebook ads
A/B testing (also known as split testing) allows marketers to assess how well different ads connect with audiences. Typically, marketers test ads simultaneously, and variables can include anything from copy to featured images.
Some overly confident marketers avoid A/B testing, relying instead on instinct, market research, and user personas. Unfortunately, while these tactics are often effective, there is always a chance that your ad content will fall flat with certain segments of your customer base. Experimenting with A/B testing will help you to perfect your ad content and ensure that you make the most of your budget.
Start your journey with Facebook ads today!
Creating Facebook ads that gain traction is tricky, and even the smartest marketers are prone to making mistakes. Fortunately, you can avoid major pitfalls by following the advice above. With a little practice, you'll quickly gain the traction you deserve.
Wondering how else you can supercharge your marketing efforts? WellnessLiving is on hand to drive customer engagement within the health and wellness sector.
Our software and automated marketing suite are perfect for creating custom emails and targeting key demographics. Book a free, no-obligation demo today to find out more and begin your journey toward business growth!