Get More Music Studio Clients This School Year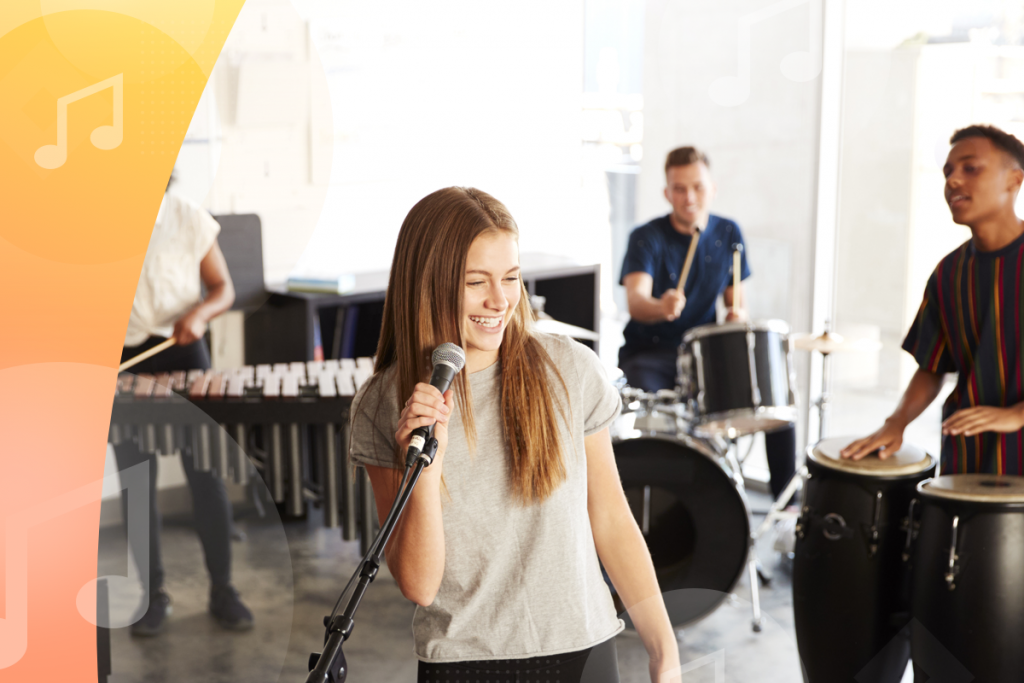 The school year is back in full swing, and there's no time like the present to promote your music studio. Students are back in a daily routine, and will need a place to practice their talents when they are out of school. If you want to attract more music studio clients this school year, here are some helpful strategies to help you get them through your in-studio and virtual doors.
Call students who took a break
The pandemic has been difficult for everyone, and both clients and businesses have had setbacks. So, if you want to win back your clients, try a personal touch. One phone call can go a long way, and a personal touch is very important for those who had to stop attending classes at your studio. Now is the ideal time to reconnect and establish a bond that lasts. Here are some talking points:
How was their summer?
Did something inspire them during the lockdown?
Are ready to come back and improve their musical talents?
Do they prefer in-studio or virtual music lessons?
Remind them why they love music in the first place and the goals they had when they first started learning music.
Offer school year deals
Another way to attract new clients and re-inspire old clients to register for classes is to offer big deals and discounts. A loyalty rewards program is a great incentive for clients, as they can earn points and redeem for benefits and discounts when they sign up for your offers. Here are some ideas to get you started:
Offer discounts on music lessons like 25% to 50% off for the first semester of the school year.
Provide discounts on instruments or other music equipment from your online retail store.
Give free branded merchandise packages from your music studio when students sign up and return to your studio.
Remember, you can set up and organize your rewards and deals, right through WellnessLiving. Clients can also earn points when they attend a music lesson, refer a friend, or leave a review about your business.
Increase your social media presence
In this new reality of virtual classes and digital communication, you need a social media strategy! You can choose whichever platform best suits your goals, whether it is Facebook, Twitter, LinkedIn, YouTube, or Instagram/IGTV, but you need a solid social media presence to grow your music studio. Here are some tips to help you attract new clients:
Feature your existing students with reposts and their reviews of your music lessons
Celebrate your staff and feature your music instructors
Post to promote your informative blogs
Share teaser video clips of from your virtual music lessons
Schedule your posts days in advance so there's no need to scramble
Don't forget to reward music students for sharing reviews about you on social!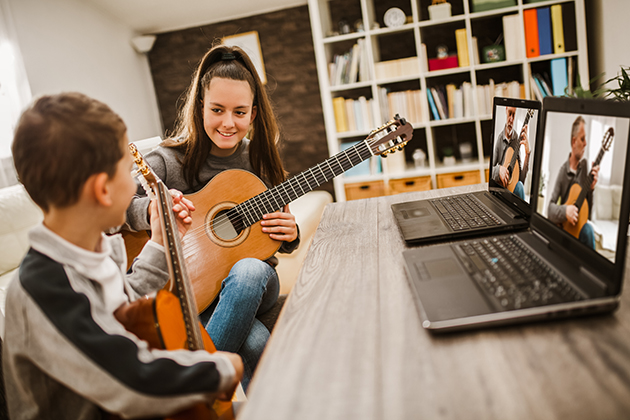 Up your marketing strategy
One of the greatest advantages of entering a new school year is that with a strategic marketing campaign, you're ready for anything. These campaigns can help remind your students why they chose you in the first place. You can experience the benefits of a strategic marketing campaign with WellnessLiving. Here are some of the ways our automated marketing strategy allows you to interact and engage with clients on a more personal level:
Email: Use an email campaign to target your previous music students that you want to return to your classes this year. You can also reach out to students who play certain instruments or have a favorite teacher. Emails are sent automatically through our software, with links to promotions or booking to make it easier than ever for your music students to register.
Text and push notification campaigns: A great way to engage your clients and get data on how often they interact with your businesses is through text and push campaigns. You can send instant texts or notifications to your clients' mobile phones, and find out whether they received your message.
Direct mail marketing: For another personalized option, you can send customized offers and postcards to your clients' mailboxes. This is a great way to win back clients that have stopped attending your lessons, and leave a lasting impression.
Give students virtual options
Want to increase your client base? Offer virtual options so they can safely learn and play music from the comfort of their homes. Here are some virtual options to help your clients book with your business:
Livestreaming: Since the pandemic, many of your clients are likely to spend more time online than ever before. WellnessLiving's Zoom integration lets your students view your schedule, register for class, send out direct booking links, and book more clients!
On-demand lessons: Do your music students need more practice, but do not feel comfortable attending your classes in person? With our FitVID on Demand feature, you can record your livestreams and let clients access their lessons whenever they need them.
Promote and get more music students
The pandemic has impacted both businesses and clients, but with the new season of back to school, the way you manage your business can lift your spirits and help your business grow. If you want to bring in new music students and reconnect with old ones, we are here to help you.
Want to learn more about how WellnessLiving can help manage your business? Contact us today to book a no-commitment demo, and our experts will help you discover the best tools to help your music studio business succeed!
Share
https://www.wellnessliving.com/blog/more-music-studio-clients-this-school-year/
Copy
Subscribe To Our Newsletter
wpDiscuz