Sep 08 2020, 9:00 AM
NPE Webinar Recap: Don't Re-Open Your Facility, RE-ENGINEER It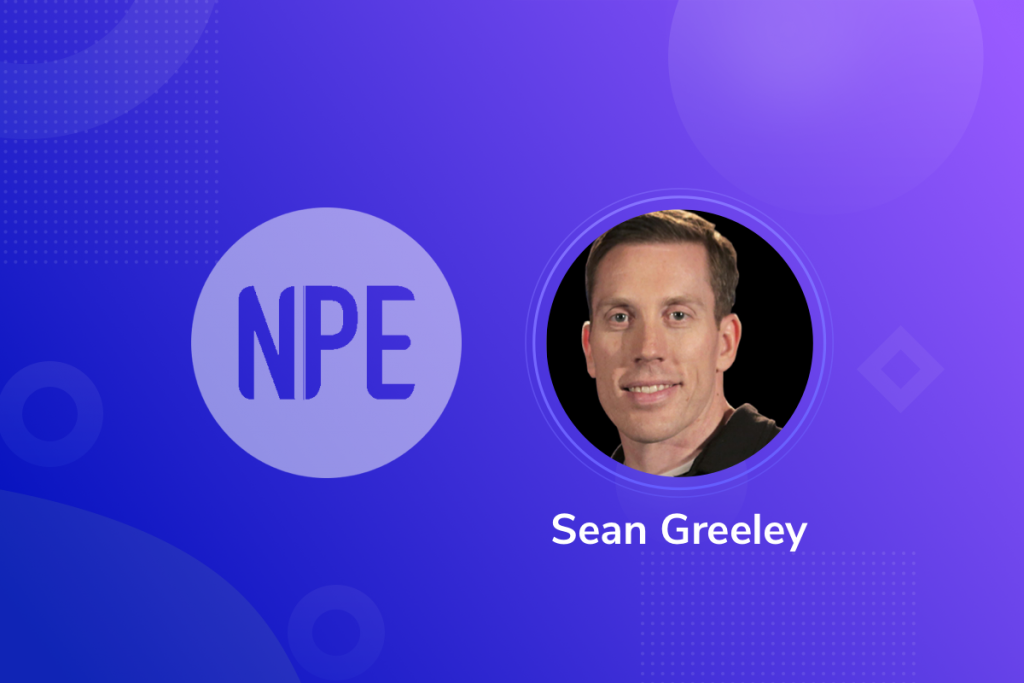 COVID-19 has flipped the fitness industry on its head! So much as changed and to stay relevant everyone has pivoted to a virtual model. Now, with gyms and studios reopening, the smart business owners are letting go of their previous paradigms.
Are you struggling to figure out what to do today, tomorrow, and down the road in the weeks and months ahead? You can't just restart your studio with bringing in half the revenue in clients you previously earned with the same expenses and expect to return to business as usual—it won't work! It's time to rethink and re-engineer the way you've been doing things. You need to upgrade your business model with the right plan!
Sean Greeley is a business coach and the founder and CEO of Net Profit Explosion (NPE)—the leading fitness business coaching company, which has helped over 45,000-plus entrepreneurs take their businesses to new heights in 96 countries. NPE has also been listed eight times on the Inc 500/5000 list of fastest-growing companies, with offices in Sydney, London, and Los Angeles.
WellnessLiving's co-founders, Len Fridman and Sasha Davids, joined Sean Greeley, on a webinar to discuss best practices to not only serve the right clients better and deliver more value to clients, but how to increase profits, cash flow, and success for the upcoming year.
Business education: the key to your success!
Sean believes it takes more than just "hard work" and social media ads to grow and sustain your fitness business. Here are some things to focus on for long-term success:
Profitability: Understand the money math and how your business makes a profit and engineer it to make more money!
Increased retention: Do some clients leave just as fast as they joined? You need systems in place that don't just support obtaining new clients each month, but also keeping your current clients.
Improve your team: Signing up new clients is the last thing you want to do when you're teaching classes or coaching clients. You need the right team and leadership to help you grow your business and achieve a solid work-life balance.
Clarify who is your best client and how to best serve them
"A lot of clients through COVID-19 have left, some have dropped off, and others have ghosted you or you haven't heard from them since this all happened," says Sean. "We understand people left because of hardship, but it's also a lack of engagement—maybe they can't think about fitness right now and your business has been impacted as a result."
Sean says now is the time to refine who the best customer is for your business. "Some clients have disengaged but others are pumped to attend your online classes and sessions. This is really defining a new, super customer for your business!"
Is your model still profitable?
What doesn't work anymore? Sean explains that if you were running a high volume, low-cost group training model, this won't work.
Poor unit economics: "If you have a class of 20-30 people and when you reopen you can only have 10 people in your space, unit economics suggest you're going to lose money being in business."
More competition: "It's been increasingly difficult to profit from customers in the group model due to a ridiculous amount of competition from big box gyms and brands like Orange Theory."
Short-term challenges turnover blues: "People are also tired of churn and burn with short-term challenges."
Reach the THRIVE ZONE
Sean explains it all starts with understanding, "the Thrive Zone." It's that inner section of client in between the:
Clients you love working with
Problems you love solving (ie. weight loss/fat loss, muscle gain, athletes, pain management with seniors, etc.)
Business model that ensures you make a profit
Who is your ideal client?
You need to align your business with who your ideal client is, so you hit that Thrive Zone. It begins by getting clear on the following:
The demographics: How old are they? Are they male or female? Are they athletes, stay-at-home moms, seniors, busy professionals or business owners, etc.?
Says Sean, "This is important because there are very different reasons clients engage fitness. Someone in their 20s may want a six-pack, whereas a 70-year-old wants to not be in pain or go on medication."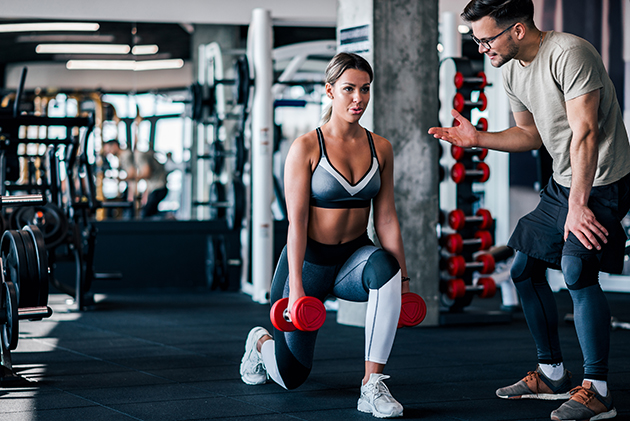 The geographics: Do they work or live within a seven-mile radius from your brick-and-motor business? For your virtual services, it doesn't make sense to start marketing to every continent or language.
"Instead, focus on connecting with prospects/markets that fall within your audience or sphere of influence. I.e. If you mostly work with athletes, stick with that market rather than market to everyone."
The psychographics: Why do people buy from you? What are their goals and desires? What problems or challenges are they looking to overcome? How do they feel about those challenges? What does failure look like for them? What does success look like?
"We have to know how they see the world, so we can engage and support them on their journey. Everything is different than it was two months ago, so we're facing more obstacles and challenges. Before it was, how do I fit in a workout with my busy schedule? Now it's, how do I fit in a workout when I'm homeschooling the kids and I'm trying to work from home."
It's very important to start with who is your ideal client—all good businesses are built on understanding the market you want to serve! Consider these questions:
Which clients have remained loyal during the lockdown? Who has not?
What business model makes your business more competitive and more profit?
How can you update your client avatar to find more of the ideal clients for your business to grow?
Re-engineer your business to deliver more value and upgrade business model to generate more profit and cash flow
"Everyone is going to work hard—you need to work hard with the right direction," says Sean. There are two important things to be successful in business:
Deliver great value to the client: "If you don't serve customers well, they're going to go somewhere else and they're not going to be your customers and will also tell people about not having a good experience at your business."
Understand the "money math" that drives profitability and cash flow with their business model: "This is where you don't have a background in accounting and finance, and you need help to figure it out."
How to lead clients to success
Whether you're serving clients online or in-person, the same components are there to lead them to success and deliver value.
Assessment: What do you need to know about them? What are their goals, needs, concerns, etc.?
Program design: The program will be based on what the assessment tells us. If they're an athlete, it may be a comprehensive program. For seniors, maybe it's more simplified.
Teaching technique: Make sure clients have good form and they're performing the exercise safely to get the most benefit.
Accountability/support: Seniors need support to ensure they're doing exercises properly, while athletes may need to be challenged and pushed.
Nutrition/recovery/community: Other important factors to help clients stay on track and achieve success with your business. Food, sleep, and feeling part of a greater community all help them reach their goals!
Who are your potential target clients?
There are a few examples of some potential avatars that your fitness business should be targeting:
Beginners who lack confidence and feel uncomfortable at the gym but want a coach to support them. Through a private or semi-private training model (either virtual or in-person), the solution includes an assessment, program design, and live coaching sessions.
Intermediate clients who dislike working out alone and fail to push themselves. With a group training model, in-person or online live classes will help these clients connect and engage with your fitness community. They will also need accountability and support to push them out of their comfort zone.
Athletes or advanced clients who like to be supported to reach their goals to become the best version of themselves. They thrive best with private sessions (online or in-person) or semi-private in-person training. Assessment, program design, technique coaching, accountability, and support all help this client avatar.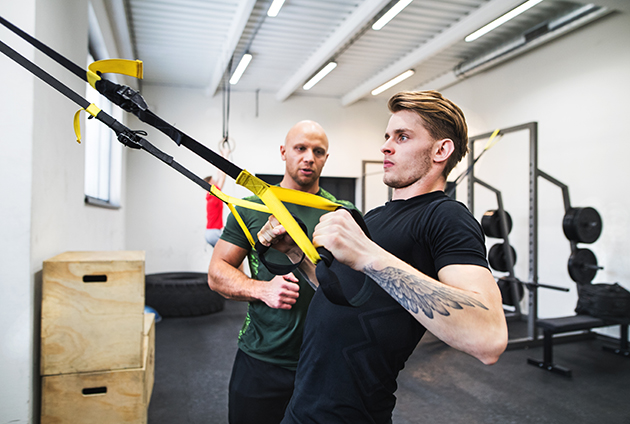 How does your business make a profit?
You need to adjust and shift your business to ensure your business model makes a profit. Sean says there are seven key questions you want answered:
What is your training model? Is it group, semi-private, or private? Is it online, in-person, or do you offer both? Sean encourages one or two of these models rather than offering five different models. "Focus on getting one model working well, make it successful, and it will be easier for you to be successful."
What's your pricing and packaging? How will you package solutions for leading your clients to their clients?
What are your gross profit margins? This is critical. You must protect your labor costs since that comes from your revenue. Remember, different business models have different margins. For instance, in a private model you can afford to pay more in labor due to fewer costs in overhead. In a bigger group model, more equipment is needed to serve more clients and therefore you'll have to pay less in labor.
What's your income goal? You get to choose your goal and decide what that means for you as a business owner.
What are your expenses? Your goal will be based on your expenses and cost structure of your business. Then you can answer the final two questions:
What's your average client value?
How many clients will you need to hit your goals?
You can now make clear decisions about the direction of your business model.
Become better at sales and marketing to accelerate new client growth and earning more revenue
"We got to create a better runway for your business," says Sean. "Too many business owners think that digital advertising is the answer to all their problems, and the truth is bad messaging combined with the wrong offers just make your business worse, not better."
Sean suggests letting go of marketing focused on discounts, promotions, and six-week challenges that take a lot of hard work and effort on your part. However, these types of clients end up leaving your business as fast as they signed up for your offer. You're then left with a bunch of email addresses, while not being able to lead effective conversations that inspire and lead your potential client to commit to their goals and your services.
"Sales strategy is critical," explains Sean. "Everyone wants to talk about ads, but they don't have the confidence to ask people to buy or sign up and this is the most important conversation you're ever going to have with a client. Why? It's the most coachable moment where you can lead them to say 'yes' and make a commitment to their fitness journey."
Promotion vs. strategy
The first step is understanding the difference between marketing promotion and marketing strategy.
Promotion: Getting prospects to join a challenge or promotion is hallow and empty and attracts the wrong people to your business—just looking for the deal of the day.
Strategy: This is where you focus on delivering the right message to attract the right person to sign up for your services. Here are four steps for finding that quality customer:

Define your ideal client: Stay at home moms, busy professionals, athletes, etc.
Get clear on your sales strategy, offer, and message: Rather than just make an offer, educate clients on your services and explain to them how your services work, while sharing success stories from your business. Give facts about your business and tell them the difference between having a fitness coach and just watching online videos from people they don't know.
Master your sales system: Learn Sean's 7½ step sales process—it starts with pre-qualification, rapport, discovery, identifying needs, problem building, presentation, closing, and handling objections.
Use simple lead generation strategies: Lead generation is just like fishing. First, you need to understand the fish (client) you want to catch, the bait (your offer) you want to use, your fishing rod (strategy), and the right time and where to go fishing (lead source).
"Sales strategy is critical! It's about learning how to be effective in leading conversations where people make a commitment to their goals," says Sean. "If you don't have a system in place, it doesn't matter how much marketing you do or how many email addresses you get. You're just not going to be able to grow your business effectively. The point is to not just get sales, but to get clients to commit to themselves."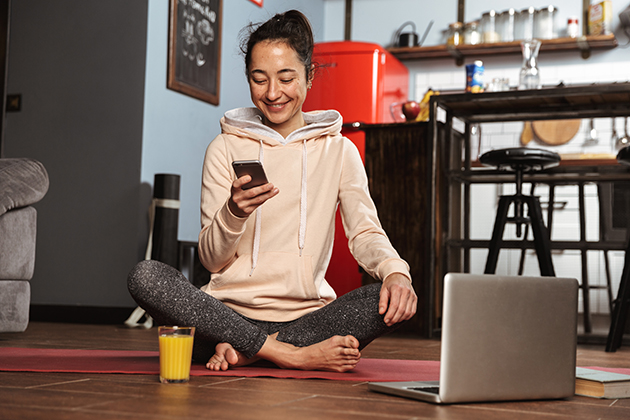 What are easy wins for marketing?
"As you begin to reopen, whether that's your virtual business, in-person, or a hybrid model, it's important to start with the easy win," says Sean. "Don't make it harder on yourself to be successful, grab the low-hanging fruit first!" What does that look like?
Engagement campaign: "For clients who ghosted you or didn't engage during COVID-19, they're not feeling good and haven't worked out. Now is the time to keep connecting/engaging, and when they can get back in and there's an opportunity to serve them, you'll be there."
Reactivation campaign: "For clients who trained with you in the past and moved out of town, you now have a virtual service to offer them. It's a great time to connect with them and invite them to work with you."
Referral/bring-a-friend campaign: "If you're delivering great value to the client, this is the time to make special offers to invite friends, family, and co-workers to come join your virtual services as well. It's a tremendous value add to give them something to bring more people into your business!"
Organic traffic: "Many businesses have closed for COVID-19 and their website hasn't even changed. Even if you just update your website's hub light that says you're open, you're going to get more traffic to your business."
Commit to growing your business and come back stronger!
Don't return to a new normal—be better than normal! There's a lot more challenges people must overcome, and they need your support more than ever!
In summary, make sure you re-engineer your training programs to deliver more value to your ideal clients, upgrade your business model to generate more profit and cash flow, and become better at sales and marketing so you can bring in more new clients and revenue.
WellnessLiving also has the tools that make going virtual a breeze! Our Zoom integration lets you seamlessly schedule your online workouts or appointments, send out automatic class reminders and direct booking links, and you're ready to livestream!
On top of that, WellnessLiving's FitVID on Demand feature allows you to upload and store your content. You then grant client's access to your video library, so they can watch your workouts whenever works for them. Clients can also find and book your virtual and in-studio services directly from web searches with our Reserve with Google feature!
Interested to learn more how WellnessLiving can help grow your business? Book a free, no-commitment demo today!

Request a Free 1-on-1 Strategy Session with an NPE Success Coach
Want to learn more about how to improve your studio/gym's revenue, profitability, and cash flow?
Get a free 60-min business strategy session with an NPE Success Coach. Here's what you can expect:
NPE will assess where you (and your business) are right now.
You and NPE will identify the biggest opportunities to create an immediate impact on your business and create a strategic plan.
NPE will show you the same systems, tools, and coaching frameworks that drive results for fitness businesses around the world.
At the end you'll walk away with clarity on EXACTLY how to move forward right now and ensure the survival and continued success of your business. Click here for more details.
You can also register for an online eCourse, "Your Fitness Business Model 2.0: Increase Your Studio/Gym Revenue After COVID-19: A step-by-step guide to delivering more value to clients, upgrading your business model, and increasing profits & cash flow." Click here to register.