Oct 16 2020, 9:15 AM
How to Organize Your On-Demand and Virtual Content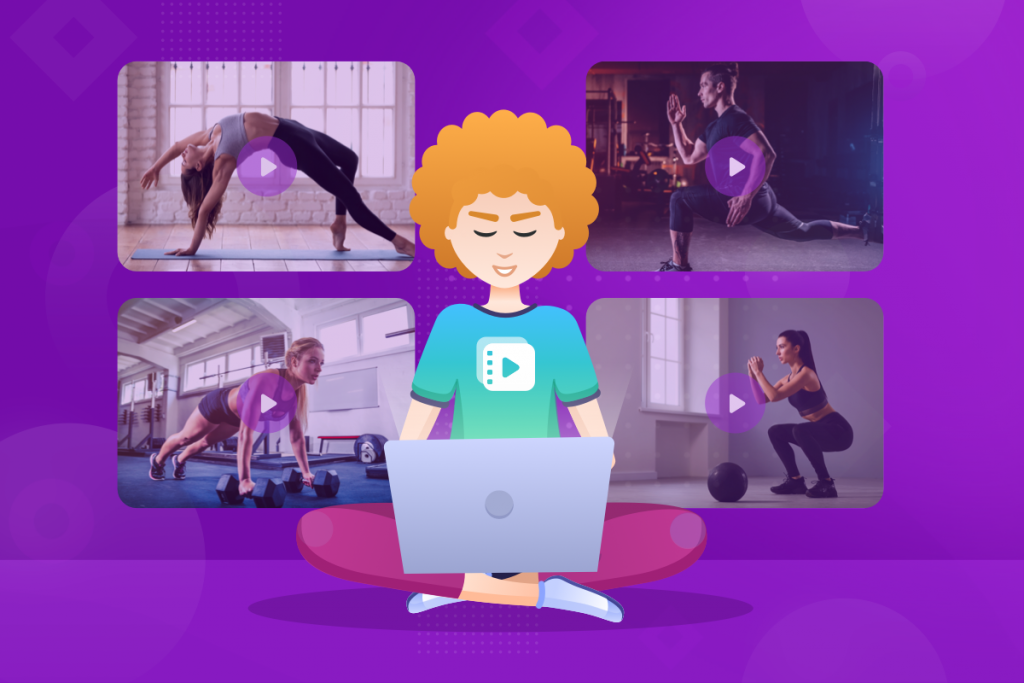 Are you taking advantage of all the ways that on-demand video and virtual content can help build your business? What about upping your perceived value, boosting your online presence, building your brand, adding new revenue streams… Need we say more? Providing your clients with the convenience of accessing your services on their own time straight from their homes is priceless these days! Get the right software tools to get the job done right.
At WellnessLiving, we know how important this part of your business is, so we offer the features you need to get noticed in this space. Tools like FitVID on Demand (and more) will help you organize your content so it works for you. In this article, we'll share what you need to know to best deliver your virtual content and on-demand video library to your members.
Ways to give clients content
Get creative! Offer your clients as many ways as you can to enjoy your on-demand video content:
Provide access to your classes for 24 hours after they're live so people can still benefit from that class even if their schedule conflicts.
Offer flexibility with online content as part of your memberships, so clients have the option to enjoy livestream classes or on-demand videos.
Set up an on-demand video only membership where clients have access to your library and can view all the content you provide.
Create free or introductory on-demand classes in a folder to show clients what they don't want to miss out on!
Set up classes by time frame
We're all short on time! Show that you value your clients' time by offering classes that let them get everything done. Include shorter length (30 to 45 minutes) and longer full-length classes or bootcamps (1-hour to 1-hour and 30 minutes) so you have something for everyone!
Create stretching guides
Get clients warming up, cooling down, and all stretched and ready for your workouts! Make your stretching guides specific to each class (i.e., dance, martial arts, yoga, etc.) with targeted stretching for each type of class. Here's how to make this a value-add your clients will love:
Keep them shorter, as an add-on for your regular classes. They should be 10-15 minutes in length.
Create upper and lower body stretches for a full-body experience.
Don't forget to promote them through social media, automated emails, SMS messages, and push notifications to make sure clients are getting their stretching in.
Develop informative tutorials
Give your clients their best results by making sure they're doing their best! Create posture guides to help clients avoid injury and set them up for success so you can be there even when they're on their own. This is also a great way to cut down on the explanations needed while you're in class so clients can progress even faster. Here are a few ways this can work:
Get students practicing their yoga postures.
Make it easy for martial arts students to set up their fighting stance and body positions.
Give tutorials on specific dance moves to best avoid injury.
Show slow motion versions of boxing combos so it's easier for clients during class time.
Develop tutorials like home facials or nail care so clients can practice personal wellness on their own time.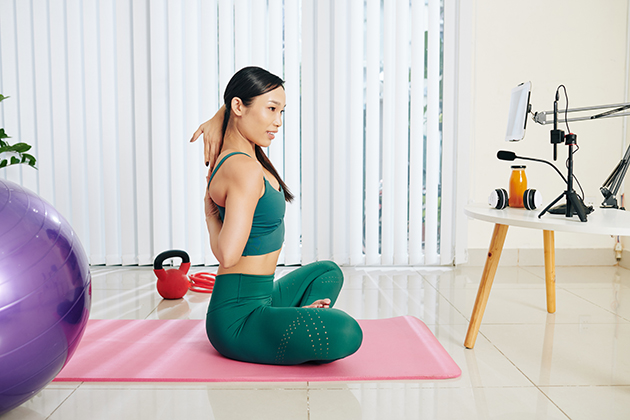 Categorize based on different levels
Address all levels of comfort and skill by arranging your content accordingly. This way they can choose where they'd get the most benefits! Here's what that might look like for your business:
Beginner: Best option for clients just getting started, getting back into it, or who are unsure about their level of fitness.
Intermediate: Beneficial for clients with some experience who want to maintain a regular practice and see themselves progress.
Advanced: These clients know what to do but want to follow an instructor, need help with motivation, or are looking for inspiration with some new moves.
Organize all your classes and workouts
Whether you're a yoga studio, gym, martial arts, dance or music studio, you need to stay organized! If clients can't find the content they're looking for, they'll get frustrated and go elsewhere. Here are a few ideas to organize your content so it's easy for clients to find that they need:
Gyms and fitness studios: Barre, spin, CrossFit, HIIT, Zumba, Pilates, etc.
Yoga studios: Hatha, vinyasa, yin, restorative, etc.
Music studios: Singing, guitar, piano, saxophone, violin, etc.
Martial arts studios: Karate, jujitsu, judo, kung fu, mixed martial arts, boxing, etc.
Dance studio: Ballet, swing, rumba, tap, hip-hop, ballroom, etc.
Wellness centers: Mani/pedi bootcamps, facial workshops, meditation practices, etc.
Give clients more on-demand value
Making on-demand videos easy and showing off what you do best will encourage your clients to take part! Offer as much content as you can. Organize it by length, level, and type to make it easy to find. Provide added value with stretching guides and tutorials. And don't forget to spread the word! Get clients talking about your on-demand content with automated marketing and on social media so you fill your spots and keep building that bottom line.
WellnessLiving's FitVID on Demand manages it all like a pro! With a simple set-up, offer convenient access and flexibility, while controlling who accesses your branded content. With our tools, you'll use your online content to get your business to the next level.
How else can WellnessLiving help manage your business? Book a no-commitment demo with WellnessLiving today to learn more!