Jun 12 2020, 9:00 AM
How to Price Your Online Services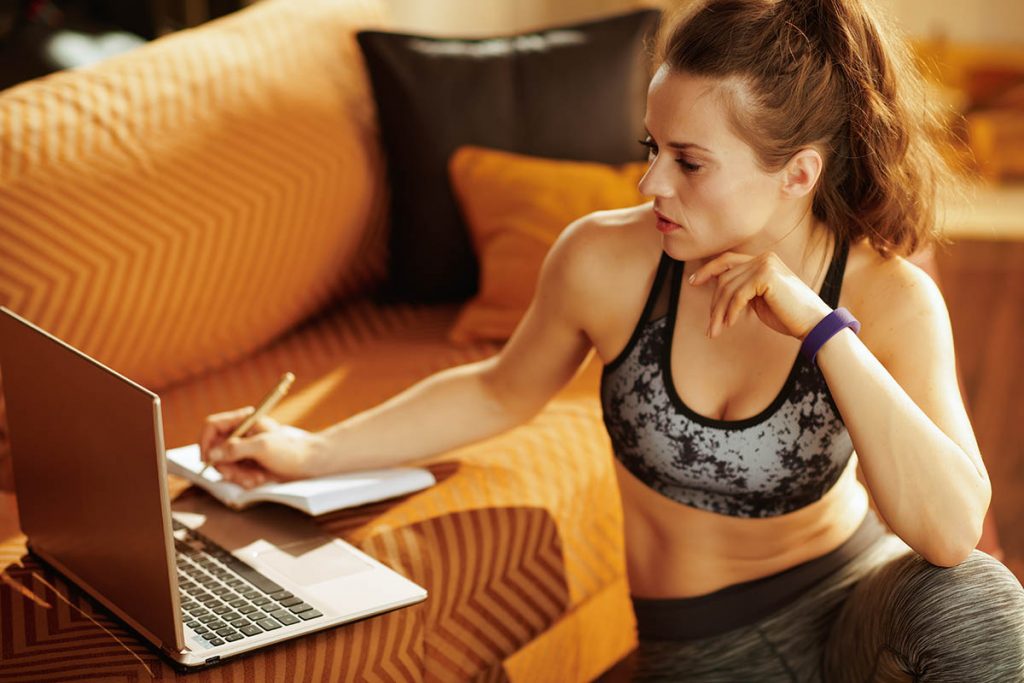 With the fitness industry's recent makeover thanks to COVID-19, livestreams and on-demand services are here to stay! As you perfect your content and delivery, don't forget about pricing. Competition is fierce, with so many companies now seeking to capitalize on the rise of online fitness, your prices could make or break that part of your business. So, how do you set pricing for this new part of your business that appeals to your clients, while remaining profitable?
Start by breaking down your options before you crunch the numbers. You'll need separate pricing for members, drop-ins and potential new clients (think 30-day trials, 1-week trials, "friend passes," etc.).
Another thing to note is that this part of the industry is exploding so fast that an industry standard hasn't been set yet. Prices can really vary for virtual classes and on-demand services depending on expenses, reputation, type of service, instructor experience and frequency of livestream. This allows you the freedom to determine a price point that works for you!
Figuring out a profitable pricing strategy may seem daunting, but we've got your covered! Let's follow the steps together:
Things to consider when setting the price
It's all about perceived value. Your clients already see value for your in-person sessions, so you need to make sure they see it for your online services, too. Set your pricing by considering what your clients will pay for what you're offering, but don't take away from the value of visiting you in person. Look at it as another way your clients can reach their goals. Evaluate the costs of your existing services to get a starting point, then consider the following to begin narrowing down your pricing:
What do you charge for the same service in-person?
Can you offer even more value for the money?
What is your competition charging for similar services?
Start with what your clients already perceive as value and build on that for your online pricing.
How should you structure pricing?
The best approach is a tiered system, where clients can clearly see the benefits of each type of membership. If memberships are your bread and butter, offer something for everyone so there's no reason for your clients to look elsewhere! Here are the options you'll need to include on your menu:
In-studio membership
This one allows clients access to your in-house classes or sessions, with additional services for an extra fee. Get people interested in a virtual add-on here with a small upgrade price to their membership fees. You can also offer a bundle of virtual class add-ons for a one-time fee or a free trial so they can see what they're missing. Use your successful in-studio memberships to sell your online services!
Virtual membership
Some clients will want to enjoy live class, from the comfort of their own homes! Set your studio apart with a membership that's worth the price for an exclusive client experience. WellnessLiving's Zoom integration offers access to your schedule, direct booking links and reminders, so they don't miss a class. Justify your pricing by offering your clients a seamless experience with convenient and professional access to your livestreams.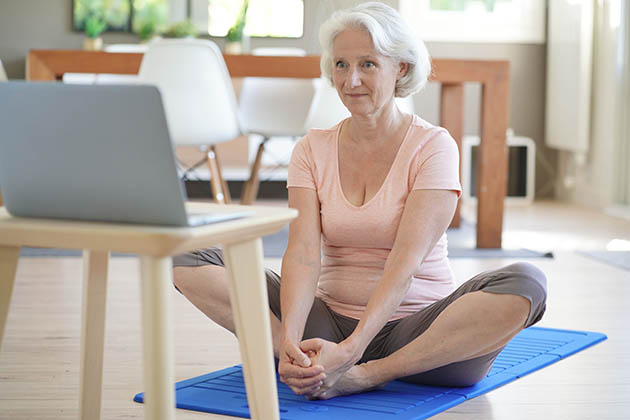 On-demand membership
Focus on flexibility with an on-demand membership – if your clients want to work out on their own schedule, they can do that too! With WellnessLiving's FitVID on Demand, it's as easy as 1, 2, 3! First, upload your videos and organize them the way you want to. Next, grant your clients access to your exclusive on-line library. Then, your clients can sign in whenever they want and choose their workout. Because this feature lets you restrict access, here's an opportunity to divide this membership into tiers with separate libraries and separate pricing. So, someone who's only interested in yoga only pays for access to your yoga library. Your clients will appreciate the tailored approach to this membership!
All-in-one membership
One size doesn't fit all, so create membership combinations to increase revenue and offer more value to your clients. Some clients will want an in-house membership with an at-home virtual add-on when their schedule doesn't match yours. For home bodies, livestreaming plus the on-demand feature can have them reaching their goals without leaving the house. Look at your most popular services and combine them for membership options your clients will love!
Should you offer a donation-based class?
With COVID-19 still limiting attendance, offering donation-based classes can help you recoup some of your losses and build goodwill with your clients.
While everyone has been affected financially by COVID-19 in some way, your loyal clients still want to help your business, and so a donation-based class may a good option—clients can get a discount rate and use your services and you don't have to feel as though you're giving away your services for free. It's the best of both worlds!
You can set an acceptable threshold for class prices (so you cover your costs) while offering interested clients (or even new clients) the chance to take your classes. Until everything's back in full swing, donation-based classes will bring in revenue and get your clients back in your doors (or virtual doors) and interested in your business.
Quick tips for online pricing
Get ahead in the virtual market by offering your clients better bang for their buck! Up your perceived value with add-ons that don't cost you a thing. Here are a few ways you can approach your pricing to do just that:
Price livestreams 10% less than in-studio classes
Offer free intros for one live class and one free on-demand trial class
Give access to on-demand classes for 24 hours after your livestream
Create membership tiers with different perks like access to certain on-demand services, specific number of livestreams or recorded classes, and all-access passes to unlimited videos and livestreams
Make your price right
Improved client experience, better-perceived value and an array of options is how you'll attract your clientele! With fair pricing and value-based membership options, you'll grow your business and set yourself apart in the competitive world of online fitness.
At WellnessLiving, we have all the tools you need to get online and market your virtual services to your clients. From our Zoom integration, FitVID on Demand, and automated marketing, we have everything you need to grow your business effectively. Interested in learning more? Book a no-commitment demo today!