Sep 18 2019, 9:00 AM
How to Promote Your Gym for Children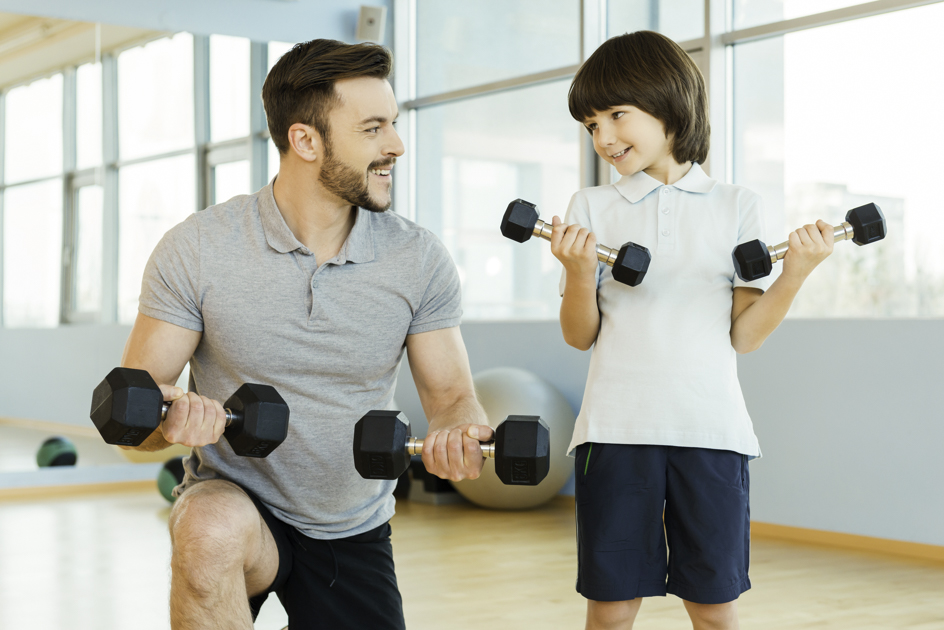 Are you looking for ways to promote your gym for children? Want to grow the youth presence at your gym? With our busy lives and cuts to school exercise programs, getting kids active is becoming more challenging. Enter the rising popularity of child-friendly gyms!
Get your gym noticed! According to kidshealth.org, school-age children and teens should get a minimum of 60 minutes of exercise per day. Now's the perfect time to get ahead of the curve and establish yourself as the go-to gym for children and youth.
So how do you get more kids into your gym? We've put together a list of ways that'll help grow your gym for children:
1. Offer Classes for Kids
This might seem like a no-brainer, but it's not always as easy as it sounds! Choose classes that involve group activities, games and music to maximize on fun. Focusing on family will make you popular with kids and parents alike!
A few things to keep in mind:
Offer your classes when they work best for children's schedules. Bedtime or dinner times tend to be inconvenient for families.
Keep your age groups within a few years: you don't want kids getting bored or finding a class too challenging.
Try and offer a variety of classes. Kids are all different but your gym for children will really take off if you offer something for everyone.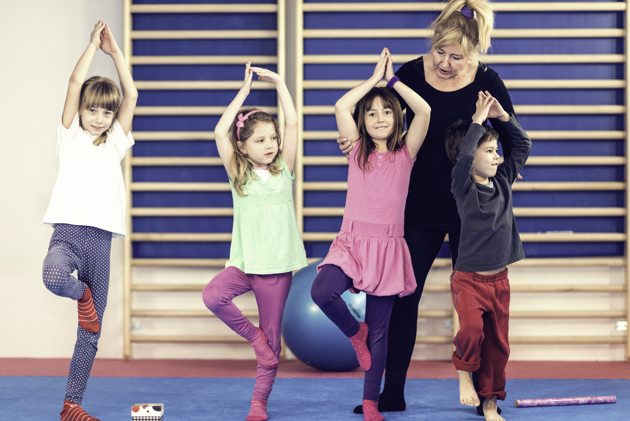 2. Make it Just for Them
You need to make your space look inviting for children, so give them a place that's just for them!
Don't just cater to kids? No problem! Dedicate a section for them and make it noticeable and inviting (hint: children LOVE color!).
If your gym is already child-focused, separate your space into sections and make clearly defined stations that kids can visit.
Once the children see that there's a kid-friendly area, they'll be eager to get the fun started!
3. Offer More
The secret to being the star? Offer more than your guests are expecting! How do you go above and beyond? Here are a few things you can do to exceed expectations and distinguish your gym for children from your competition:
Set up family washrooms
Offer nut-free snacks
Have a supply of necessities on hand (think wipes, water bottles, socks)
Hire front desk staff that are passionate about kids
Set up a board where babysitters can leave their info as a reference
Raise the bar at gyms for children and you'll be blazing that trail!
4. Host Family Events
What better way to get families interested in a gym for children than showing them how much fun a class can be? Hosting a fun class for families to try together is a great way to promote your classes, grow your business, and reach new potential clients.
If want to start on a smaller scale, consider a 'bring a friend' promo, where each family can ask a friend to join the class for a day. It's a great way to show off what you do best, while friends get to play together without any pressure.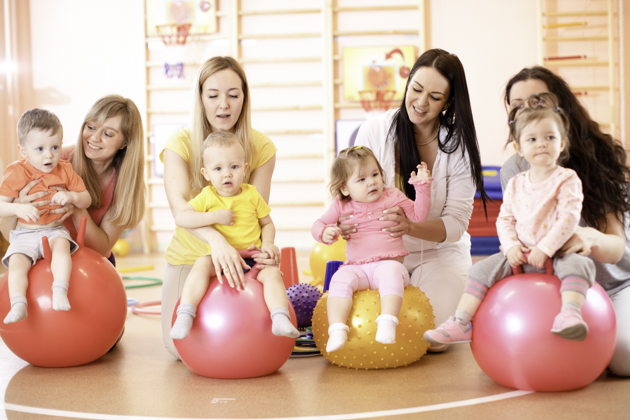 By hosting these types of events, you'll get kids into your facility to see what you have to offer, meet your staff, and mingle with other new students. Once you get them in the doors, it's up to you do what you do best: provide excellent service and super fun classes!
5. Offer Rewards
Building your business starts with customer loyalty! To develop loyalty, increase revenue, and build your brand as a gym for children—a rewards program is the way to go.
There are several approaches you can take: you might adopt a points system where clients work their way up to rewards. Or maybe a tiered system would work best for your clients.
Here are a few other ways you can use a rewards program to increase awareness and up the traffic in your gym for children:
Adding family
Rewarding your adult clients for bringing in their family is a great way to leverage your existing customers. Why spend the bulk of your time and money on attracting new clients if you could fill your classes with the families' of your current clients? They just might need a little incentive to get them there…
Consider offering a discount for an adult membership or classes with the purchase of a children's program. You could also go about it in the reverse: offer a reduced rate for kids' programs to existing members. Another option might be to offer a discounted membership rate for families.
Without lowering the value of your offerings, a small promotion might be just the thing to get your existing clients to help you grow your gym for children!
Word of mouth
From mommy groups to co-workers, if you make your gym for children engaging and fun, families are sure to tell their friends! Not only is an endorsement from an existing client your most precious reference, but you're also reaching a brand new audience without even trying.
Want to make it even more appealing to spread the love? Offer a referral program in the way of perks, incentives or free merch for a positive review or a referral. People love to tell their friends about a great new find, so this is a no-brainer.
Added bonus? Giving away free, branded merchandise is a definite winner: having your clients wear your merch around town is building your brand without you even lifting a finger!
6. Become the Expert
You want to develop trust and loyalty from your families, and establishing yourself as an expert will solidify your place in the market.
So, how do you build up your street cred? You earn it!
Post educational material on your website and social media channels, offer advice in your classes, keep info at your reception—think of ways you can show your clients that you are a trusted specialist in gyms for children.
What information can you provide? Family health is such a diverse area that you could educate your students for years to come.
Some topics you might consider covering include: how exercise increases self-esteem, health standards for children, youth activity and the benefits, the advantages of family bonding at the gym, and so much more!
Focus on educating your families with interesting and informative material and they will come to trust you as the expert in your field.
7. Use Social Media
While traditional marketing is still around, social media is where you get the most bang for your buck! Want to reach a large audience with little or no investment? Develop relationships with other experts in your field? Engage and grow a community of like-minded families? It's time to get social!
Here are a few tips to help you get started on a winning path to promoting your gym for children on social media:
Vary your content in length and subject area. Fresh content is the way to keep your audience's attention! So, post across all channels featuring videos, photos, infographics, collages, and anything else you think will interest your audience.
Develop relationships on social media by following, engaging with, commenting on, and sharing content from your families, other industry professionals or even other local businesses. This will get the conversation going, as well as encouraging people to reciprocate. More attention means increased brand awareness!
One of the up sides to social media is that it's flexible. You're seeing a lot of engagement on a certain type of post? Post more of that! Use the analytics provided to look at and adjust your content as you go.
Our last tip is to take it all in stride. While it's true that social media has become a powerful tool for promoting your business, it's also constantly evolving, so most of us are learning as we go!
Don't sweat it if you're not an expert, just give it a try and learn along the way—you'll be a pro in no time.
8. Make it Easy
Families are so busy that the easier and more convenient you make the experience, the faster your gym for children will take off! How can you make the experience simple and accessible to everyone? Automation is the key!
More than almost everything else, time has become something families value most. If you can offer excellent service combined with easy access and convenient processes, your gym for children will become a fan favorite in no time!
To offer a simplified experience, look into software that can help you set up online and Google booking, staff and client apps, a rewards program, and automated marketing. WellnessLiving offers all these features, and more!
Why Choose WellnessLiving
At WellnessLiving, promotion is our middle name! We can increase your web presence, manage your loyalty rewards program, get your positive reviews noticed and automate your business. Our tools, trusted by wellness experts worldwide, will have your gym for children reaching a whole new level! Book a free, no-commitment demo with WellnessLiving today and find out how we can help you grow your business.