4 Ways to Promote your Fitness Studio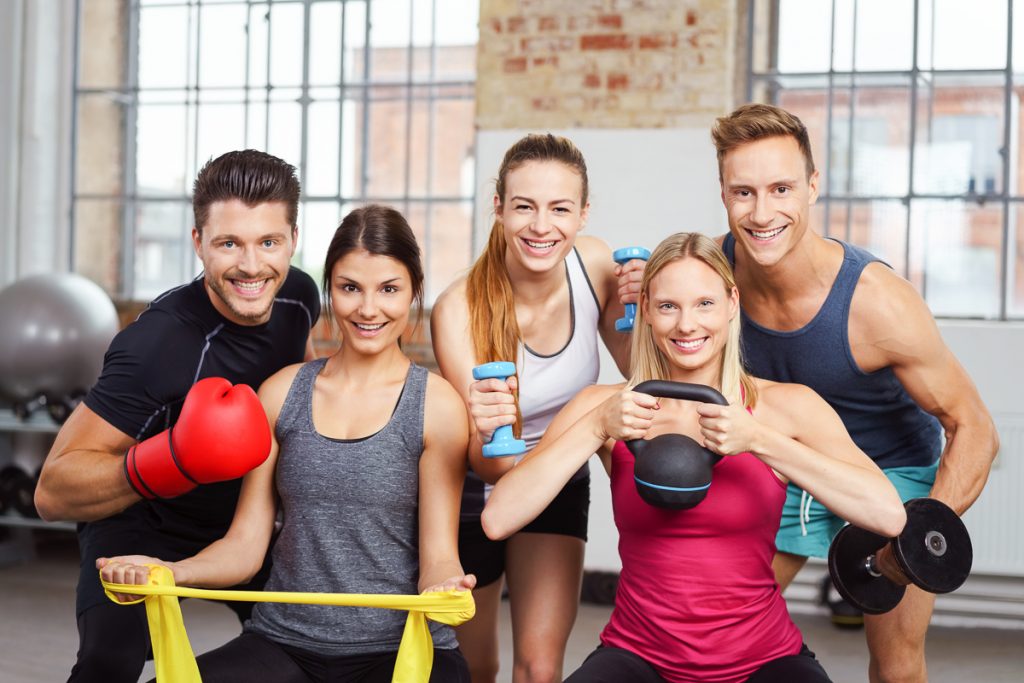 With so many fitness studios out there, it can be hard to stand out from the crowd. Having a dedicated fitness studio promotion strategy is a necessity if you want your business to thrive!
Not only will it help you generate new leads, but it will also speak volumes about your brand. When you're promoting your fitness studio, the decisions you make will affect how you're perceived by the world.
4 Ways to Promote Your Fitness Studio
For some fresh tips and strategies beyond poster-cards and email, read on!
#1: Sponsor an Athlete
Sponsoring an athlete that's competing in a sporting event is a great option.
If your fitness studio is lucky enough to have an athlete competing in a notable marathon or participating in a charitable event, then act on it! A lot of athletes spend tons of money on food, gear, and everything else that's needed to train. When you sponsor an athlete, you are telling your community that you support your people and worthy causes.
Even if that athlete is simply training to compete on a community level, that's a worthy cause too. Encourage your community to send in donations and talk about your support of the athlete on your website and on your social media (which you 100% should have). You can't buy the kind of respect that comes from supporting an excellent cause.
#2: Host Events
Hosting a client event is important because it shows the general public how much you value your members. And depending on the kind of event you put on, it can say a lot more (good things) about your fitness studio.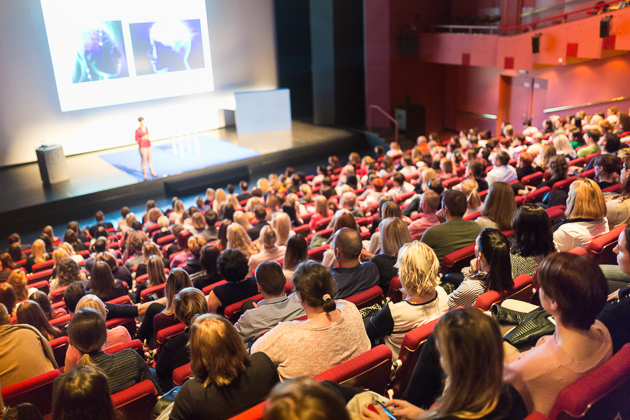 There are many kinds of events that you can put on:
Learning Event
A learning event is very useful (especially for a fitness studio) because you can do so much with it. Have a board-certified dietitian come to your gym and get them to team up with a personal trainer or a fitness expert. That fitness expert could be a member of your staff, or you can outsource. Go ahead and open your event to the public! The turnout would likely be huge (especially if you invite your members to bring their friends and family). If your studio doesn't have space, then rent out a venue nearby. This may cost some money, but the return on investment will make it worth it.
Hands-on Event
A hands-on event can be a lot of fun! Although it's somewhat similar to learning events, there is a key difference. A hands-on event gets the participants to take part in the learning process. So rather than sitting down and listening, the speakers would ask participants to stand up and take part! This event could be great for your studio! People interested in fitness would be happy to participate. You could have guest attendees come decked out in their gym gear and ready to learn how to tackle a new workout! When showing them how to properly lunge, have a volunteer come up and demonstrate how to do it (with your direction, of course!). The possibilities are endless with this one!
Charitable Event
Consider putting on an event to raise money for a cause related to health and wellness (such as charities that offer healthier food options and food stamps for people who can't afford it, childhood obesity, or diabetes). The cause should be something that matters to you and it should inspire your studio members and the guests they bring. Not only does this benefit a good cause, but it also brings positive attention to your fitness studio! It's a win-win situation!
Special-guest event
People love special-guest events. If you can afford it, try reaching out to a well-known fitness guru or a fitness influencer. It's better to get a big name, but if that's out of your budget, then try finding a local motivational speaker who can educate and encourage your guests to be active! If you can't find a fitness guru, try getting a local health restaurant owner or chef to demo how to cook healthy meals at home. Tips for a healthy lifestyle never go out of style!
VIP event
A VIP event is when you bring in the big guns: a famous fitness influencer (bonus if they are well known in your community). For a VIP event, promotion is key. You have to let people know that this public figure will be in attendance!
It's worthwhile for your fitness studio because most people love to be face-to-face with a figure who is known for something that they are passionate about. It might cost money to get a VIP in attendance, but if you price the tickets accordingly and get new leads out of it, you'll make your money back.
#3: Take Advantage of Social Media
Today, using social media for your service-based business is practically mandatory. At the same time, it's a double-edged sword. We say this because social media is such a powerful tool that can be used to your advantage or to your detriment.
So how do you get on the bright side of social media? Make sure you know who, what, when, and where. So let's break them down, shall we?
Who?
OK, we know that social platforms are not exactly people, but they may as well be! Not only are they full of potential customers, but they also impact your image and your message.
So before you begin posting, it's important to ask yourself who your audience is. Are they men, women or both? Young or old? Do they have a lot of money to burn (especially if you're an 'exclusive' studio) or are they on a budget? Answering these questions will help you build your social media promotion strategy.
What?
So you've established who your audience is online, now comes the next question: what do you want to say to them? Some studios use social media as a way to strictly promote what they do. They might showcase client transformations or talk about their staff's accomplishments. It's up to you how you choose to promote your studio.
When?
Now that you know who and what, the next question to ask is how often should you post? The more often you post, the more engagement you will get. A dead account is going to do nothing but be a colossal waste of your time. Have someone commit to posting at least five or six days a week for maximum engagement.
Where?
What platforms do you want to be on? The big ones (Instagram, Twitter, and Facebook) are all so different. Take a hard look at each platform and figure out what you're trying to achieve.
Do you want a dedicated audience with your members, or do you want to branch out? Small and large scale social media promotion each have their benefits.
Knowing what you want out of each platform is a key step. If you want to promote your clients' fitness transformations, then you need Instagram. If you also want to promote deals and classes, then you need Twitter too. For studio's who want to feature company milestones and team members, Facebook is for you.
#4: Incentivize
Offering a rewards program at your gym would be huge for your business. People like free things, discounts, and incentives.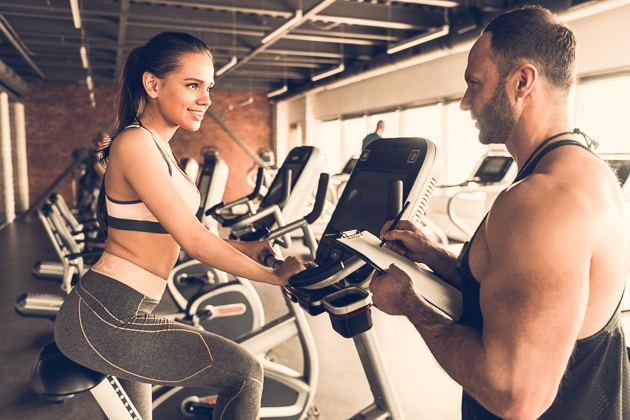 Look into a fitness studio management software such as WellnessLiving to help you run your rewards program for you. You can reward your clients by offering them points in exchange for referrals, reviews, and more! The only thing you have to do is decide how many points to give for each action and how many points they need to redeem a reward. The parameters are up to you!
It's that easy!
Team Up with WellnessLiving
We love seeing businesses succeed! With WellnessLiving, it's easy to streamline your workflow and engage with your clients. With us, growth becomes a reality. Our management software is a total solution for your business. So go ahead and book your demo today!